Find Out More Information about Project Mouse
What is Project Mouse? How do you use it? How can this system help you to record YOUR magical
memories? Where do I purchase it? Check out this synopsis for a quick look at Project Mouse.

Project Mouse is MORE than just another digi-kit. It is a "memory keeping solution"
for documenting Disney trips, designed to focus on MORE of the details on your trip.
How it Started:
As I was planning my latest Disney trip, I started thinking about how to document the upcoming trip.  I wanted to solve a couple problems that I had with documenting my last trip…  I had a digital photo book (with all of the photos), (2) kids journal books, an autograph book, and a planning binder filled with planning sheets, schedules, notes, as well as all of the Disney and travel memorabilia.  I loved all of these items and each of them told the story of our "magical" vacation… but there were so many problems with this.
The Problems:
Problem #1) Forgetting. By the time I documented all of the Disney pages (some years later), I had forgotten a lot of the smaller memories. Problem #2) TOO many separate items!! How do you capture all of the details?  From the planning stages, to an autograph book, to your travels, as well as capture all of the details of each day on the trip.  How do we go about capturing it ALL?  Problem #3) TIME. I need it to be quick and easy. It usually takes me years (yes, I say years) to finish an entire Disney book. I wanted something that would be easy and fast. I knew I needed a different memory keeping system to be able to solve all of these problems.
The Solution:
How do I do this? How can I cover MORE in my memory keeping… AND keep it simple at the same time?  Insert the method for documenting –> Project Life / Pocket Scrapbooking.  You may have heard about a little something called, Project Life. It was developed by Becky Higgins and is a "pocket styled book" form of memory keeping. Basically you start with pocket pages in which you can insert different cards, journal cards, memorabilia, and photos in and those make up your layout. I thought this "Pocket Style" of memory keeping would be a PERFECT way to capture magical memories… but there wasn't anything out there focusing on capturing our precious "MAGICAL" memories. My friend Britt, Britt-ish Designs, and I were talking about how documenting an entire Disney trip using Project Life method. Then realized we both had the same vision for a complete memory keeping solution for documenting Disney trips… So we joined forces and created… Project Mouse!
How is Project Mouse Different?
We didn't want to create products to just scrapbook your trip, but something MORE that would actually help capture the DETAILS of your trip. All of those little details and the small moments that have been easily forgotten or that you don't always get photographs of.  Included in each of these packs you will find numerous story prompts, blank forms, journalers, phrases, and memory joggers to help trigger and capture those small moments of your trip.

Project Mouse Products
Where can you purchase the Project Mouse products?
Find all Project Mouse products at Britt-ish Designs OR at Sahlin Studio's The LilyPad shop.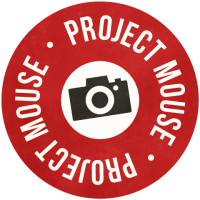 Project Mouse Categories
Find more information about each Project Mouse packs, AND lots of great
inspiration on how to use them. Find lots of great examples and FREEBIES as well.
These are collections dedicated to capturing magical memories… from the moment your trip is first revealed, to the booking of your trip, from creating countdowns to ticking off the days until you leave on your trip.  Then we start up from your flight and arriving at your destination.  Then follow on the journey to your day-to-day memories on a Disney vacation.  Packs focusing on the the characters and autographs, to the rides & attractions, food, daily documenting… from the time you wake up, to your meals, rides, magical memories, snacks, treats, more rides, more fun and back to the hotel, we've got it covered!!!
The Basics:
Project Mouse Basics No. 1 – Core Kit —> here
Project Mouse Basics No. 2 – Core Kit —>

here
Project Mouse: Classic —> here
Project Mouse #2 Leading Up to the Magic —>

here


Project Mouse #3 Character Moments —>

here


Project Mouse #4 A Day at the Park —>

here


Project Mouse: Alphas Bundle —>

here


Project Mouse: DAYS & Washi Tape —>

here


Project Mouse: Alphabet Cards —>

here
Themes:
Project Mouse: Princess —> here
Project Mouse: Fantasy —> here
Project Mouse: Frontier—> here
Project Mouse: Main Street—> here
Project Mouse: Tomorrow—> here
Project Mouse: Adventure—> here
Project Mouse: At Night —> here
Project Mouse: Cars —> here
Project Mouse: Cruise —> here
Project Mouse: Halloween —> here
Project Mouse: Christmas —> here
Animal Kingdom & Epcot:
Project Mouse: Animal —>

here


Project Mouse: World —>

here
(more coming soon)

Inspirational Articles:
Hot Trends: Pocket Scrapbooking + Paper/Digital Supplies
My Disney/Project Life (PRE-TRIP) Project Mouse + Video
Pocket Styled Tips: Digital Templates and Page Protectors
Using QR Code to Include VIDEOS on your Paper and Digital Layouts
Character Interaction Tips & Ideas: Princesses
Character Interaction Tips & Ideas: Pixar Characters
Printing Articles:
Printing Options for Project Mouse
HOW TO Print Digital Project Life or Project Mouse Cards
Planning Articles:
Count Down to the Magic!
Planning Your Trip to Disney – Top Tips and Sites

Do you want Project Mouse INSPIRATION?
*  Follow the Project Mouse Pinterest Board.
*  Follow the Project Mouse Flikr Group
Project Mouse" has Flikr group!! It's a wonderful place to share with others on their
Project Mouse journey. We hope you'll come join the group and post your Project Mouse LOs
there too! You can find us here: http://www.flickr.com/groups/projectmouse/
View Our Personal "Project Mouse" albums:
Krista's Project Mouse Album
Britt's Project Mouse Album
Save
Save