A few more reasons to love the colder seasons even more… Project Mouse: (Ice)!!  Britt & I have heard your pleas over the last 2 years to make something Frozen-inspired, and we finally got to do it!  With Project Mouse: Ice, you can easily document all of your Frozen adventures and winter holiday memories, too!! Whether you "want to build a snowman", practice skating at the city rink, take some time to "let it go", or even finally get to meet your favorite Frozen royal duo, this collection is jam packed with pretty tidbits and brilliant jeweled-tones that will help tell all your magical stories!
Project Mouse (Ice): BUNDLE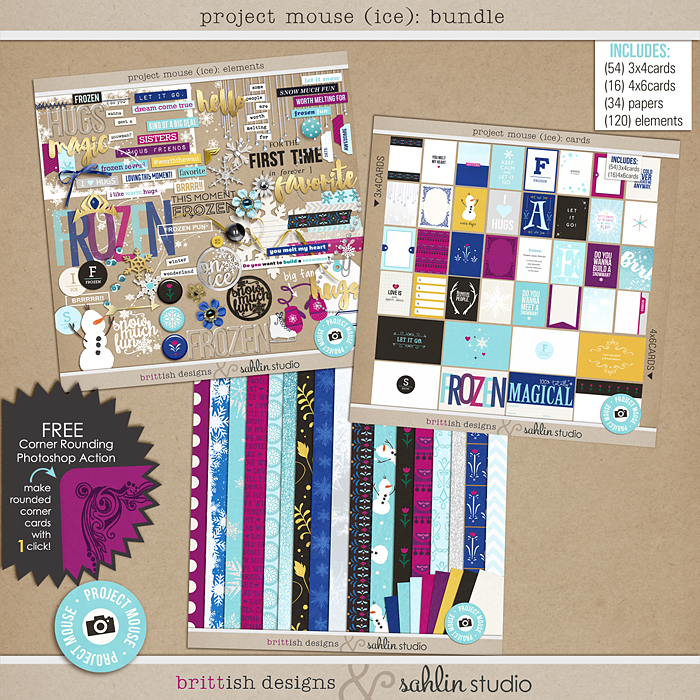 Project Mouse (Ice): Elements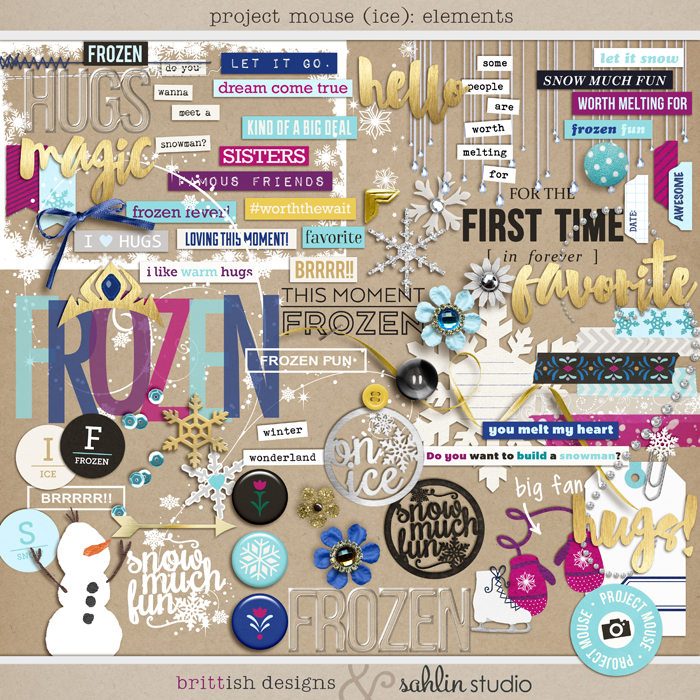 Project Mouse (Ice): Papers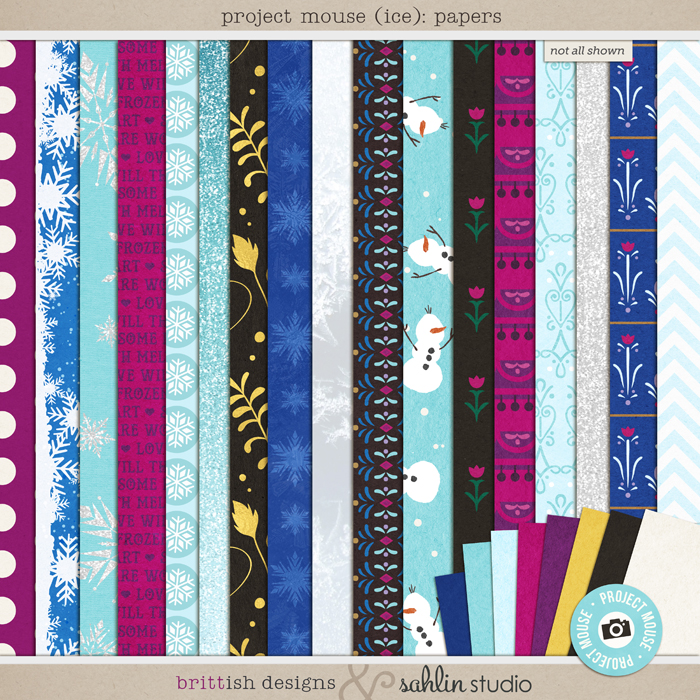 Project Mouse (Ice): Cards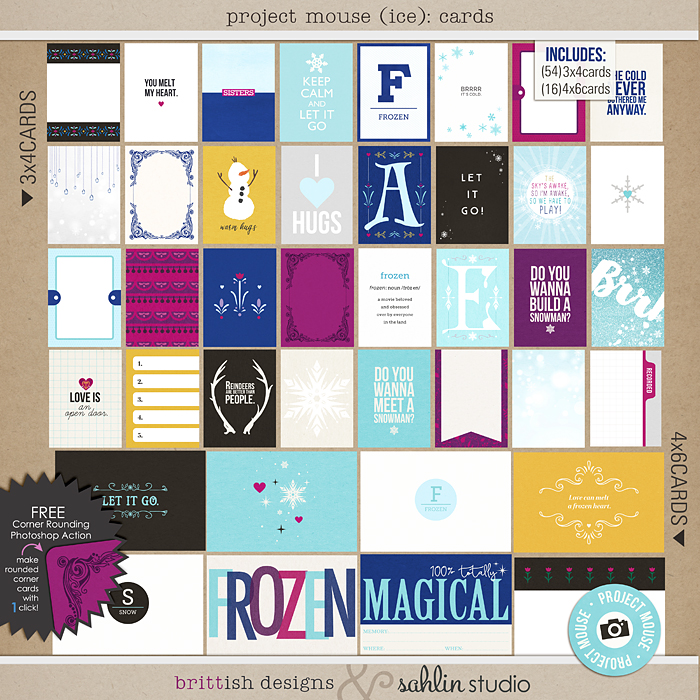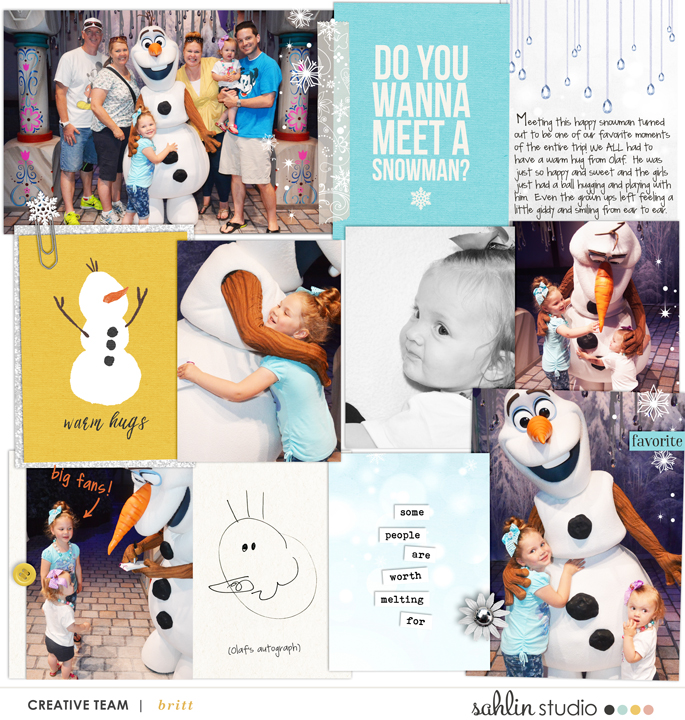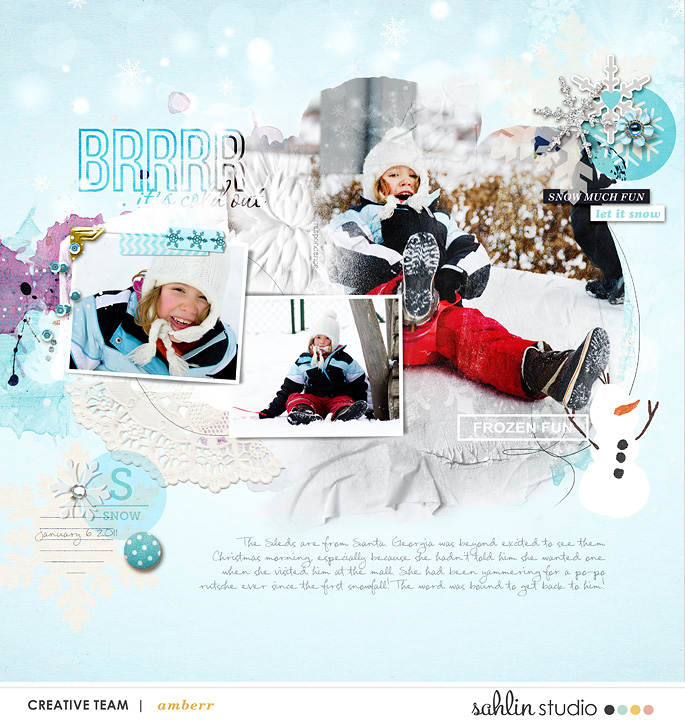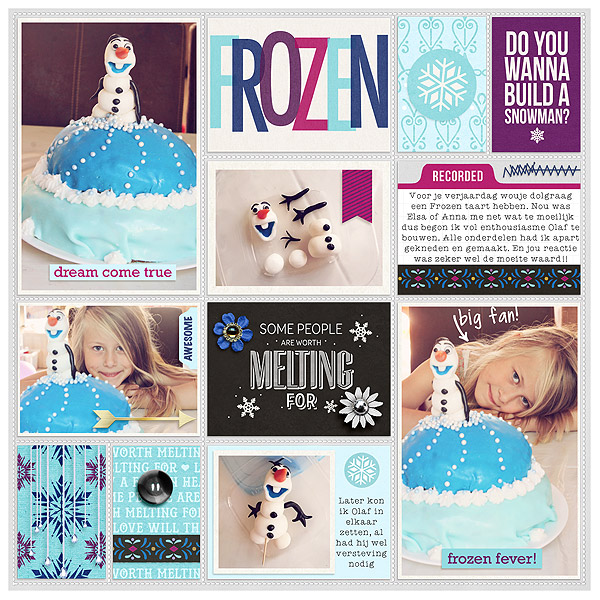 ▲wendy85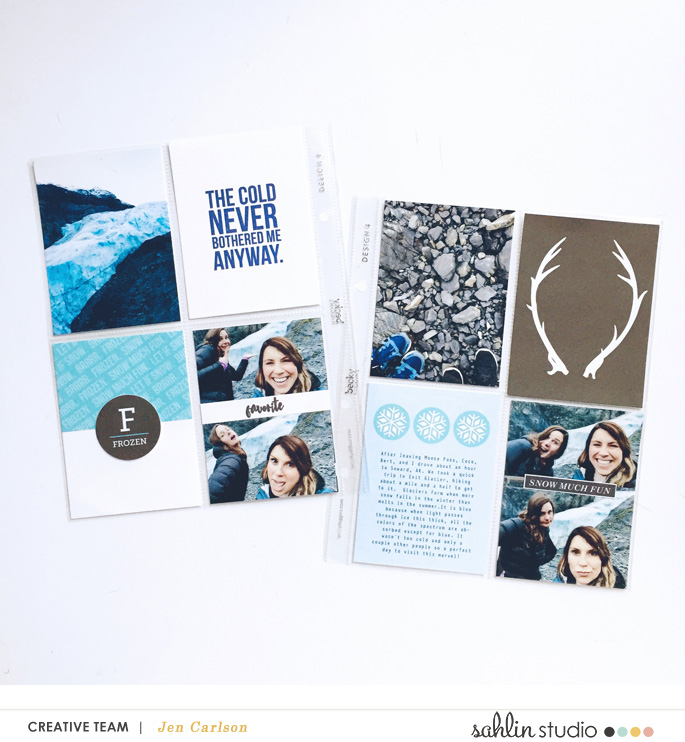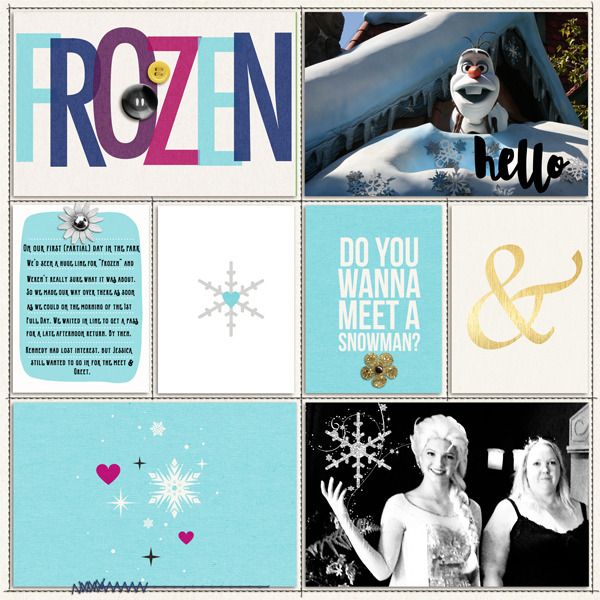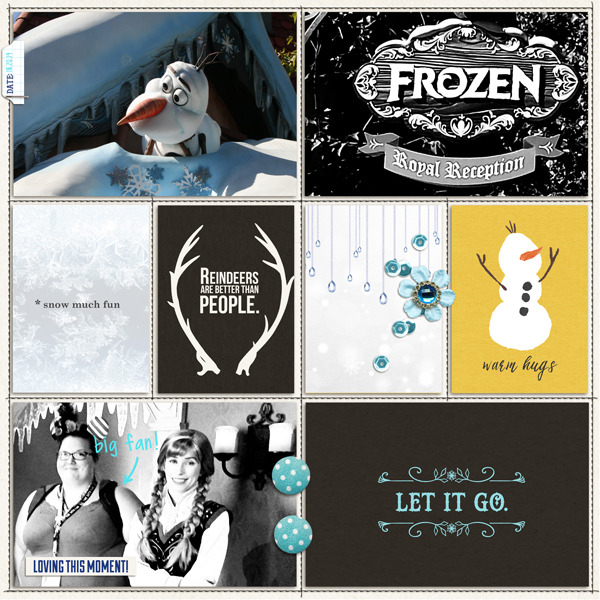 ▲scrapsandsass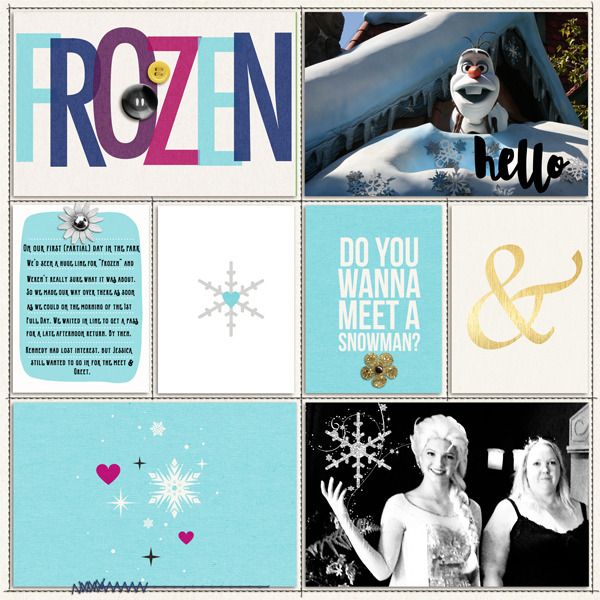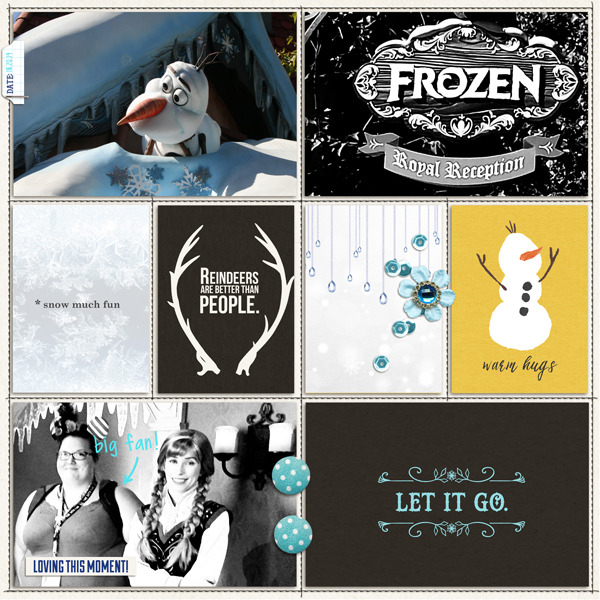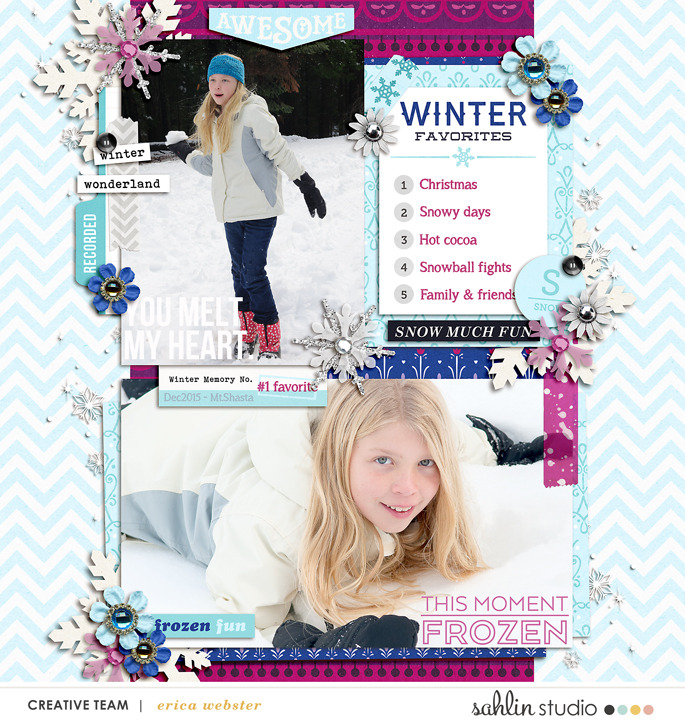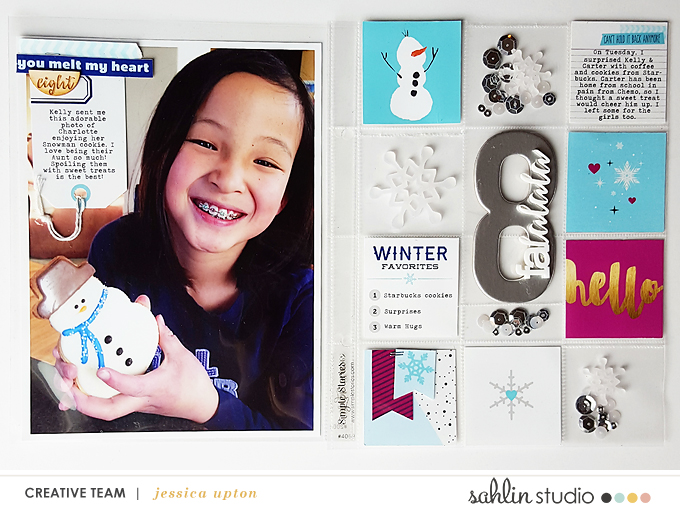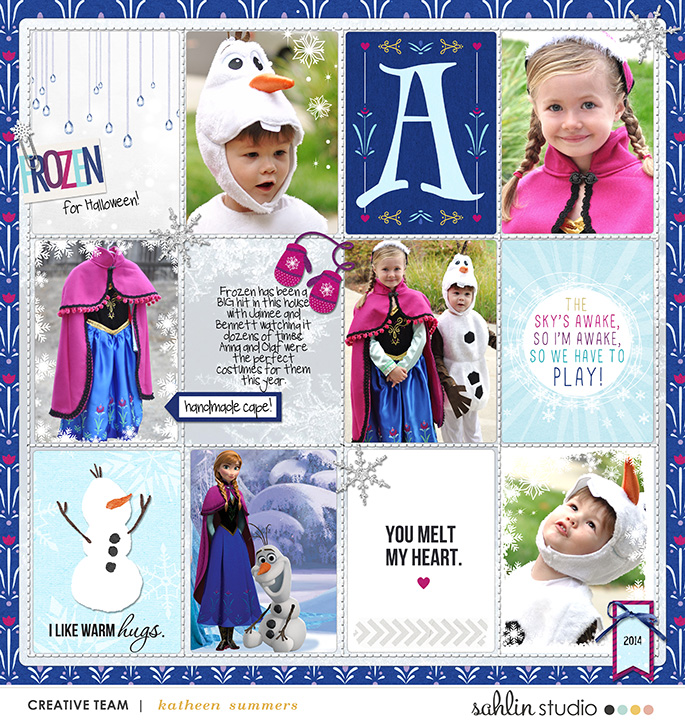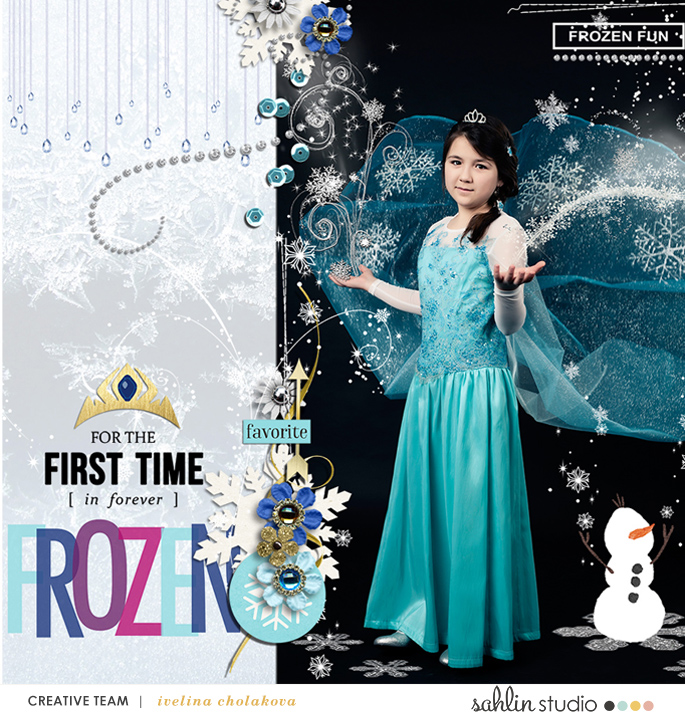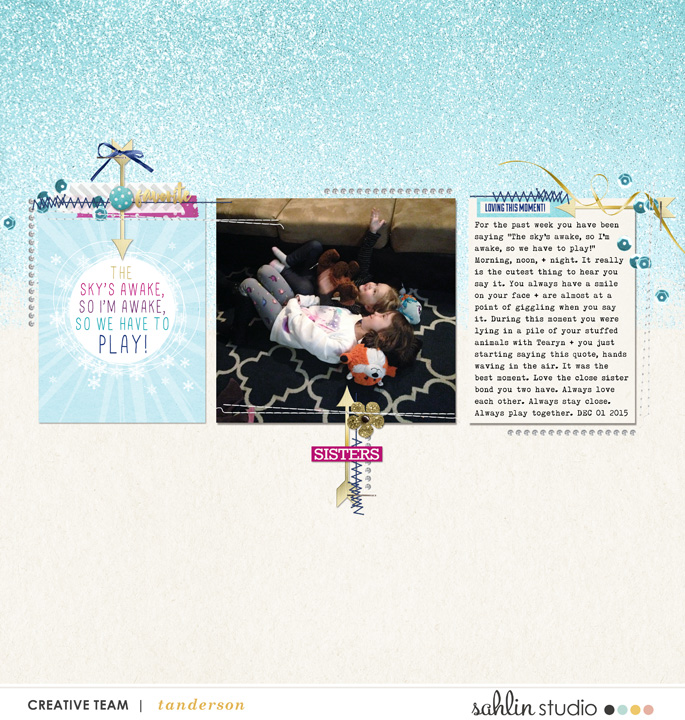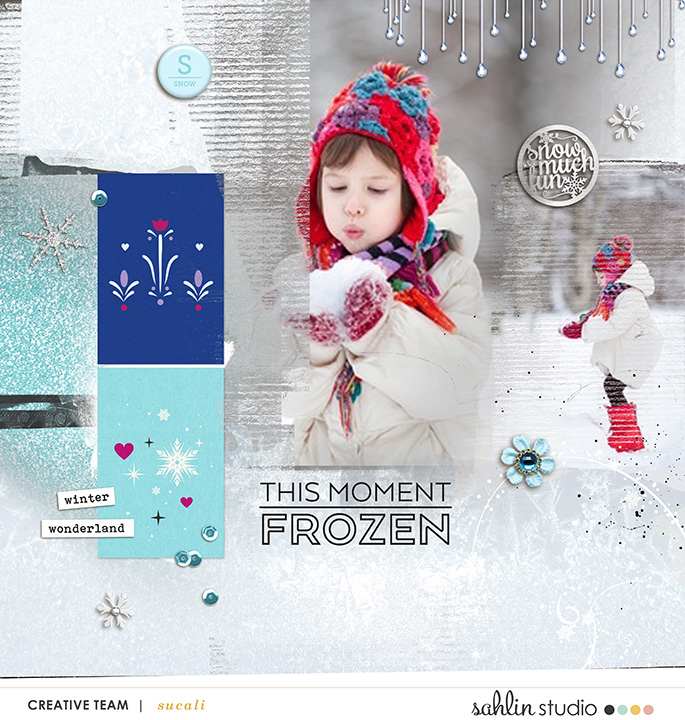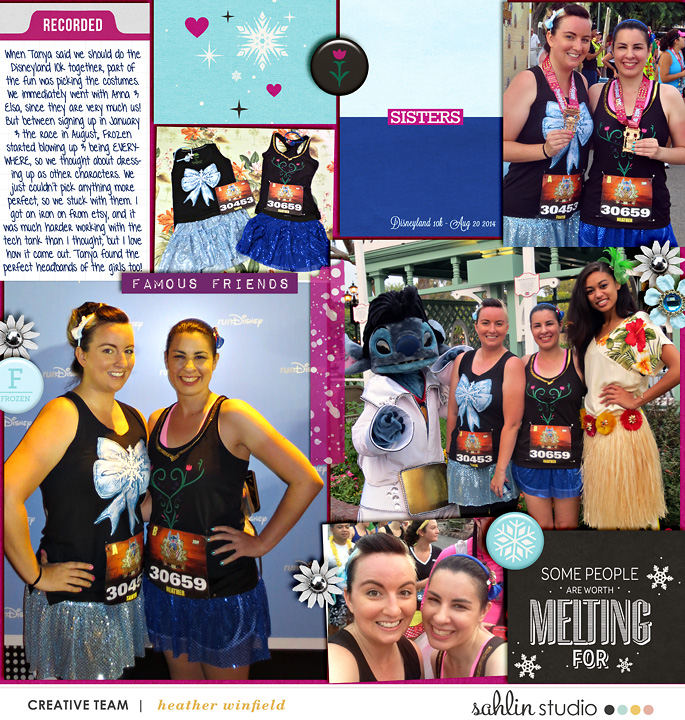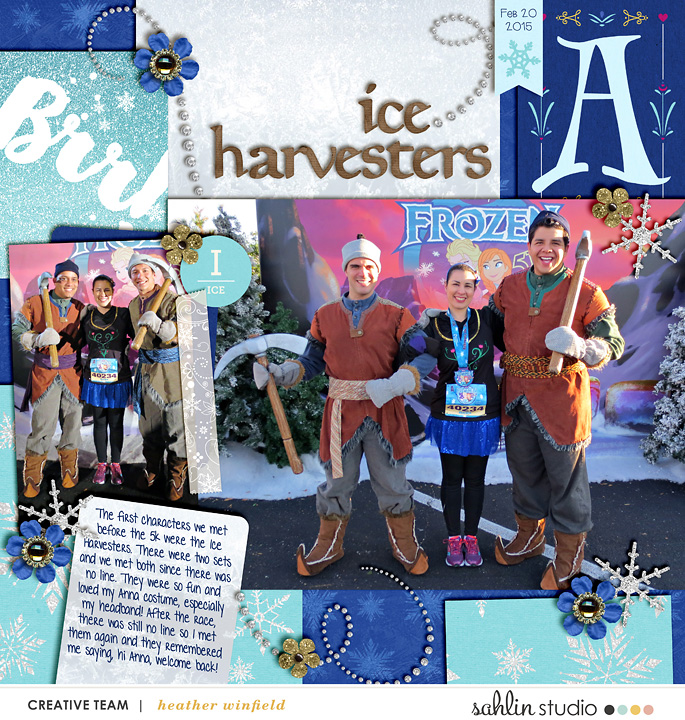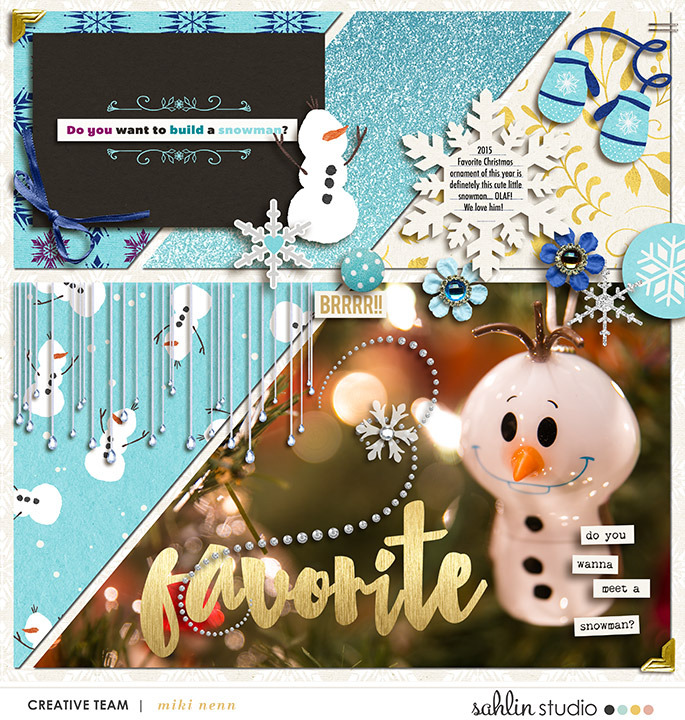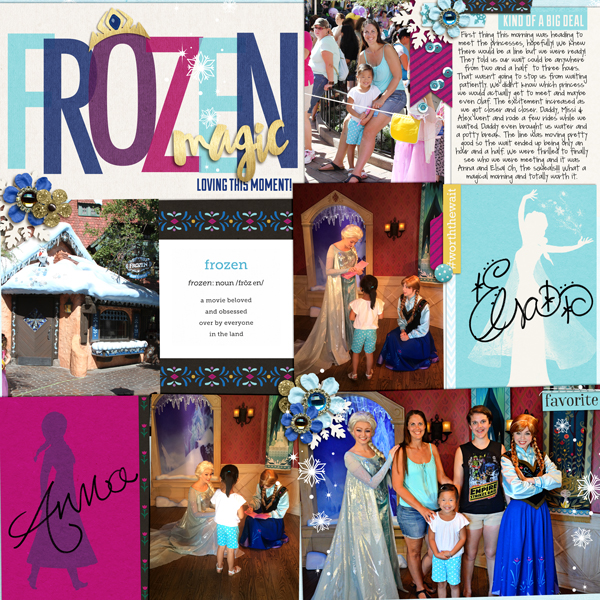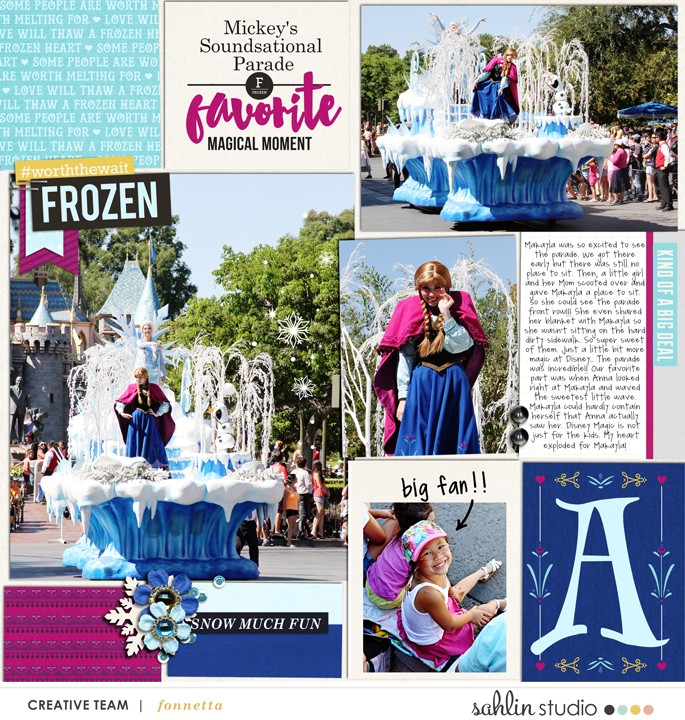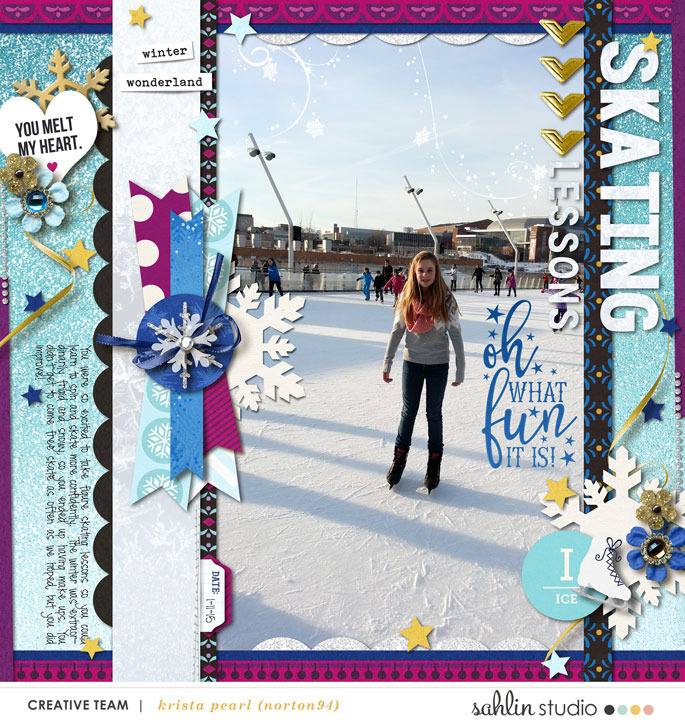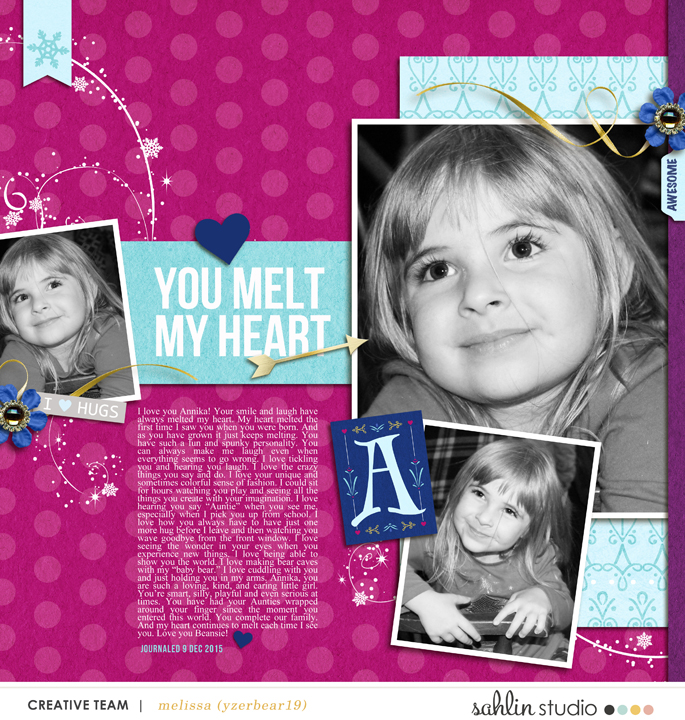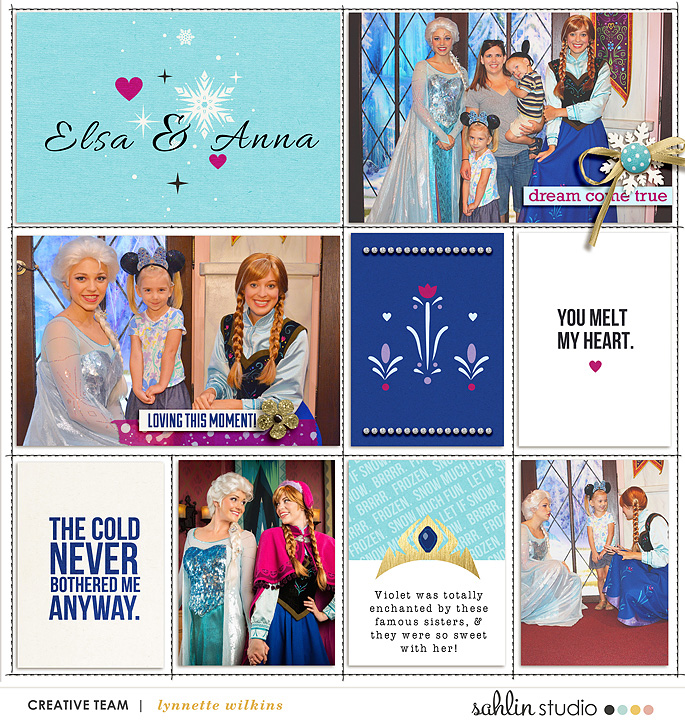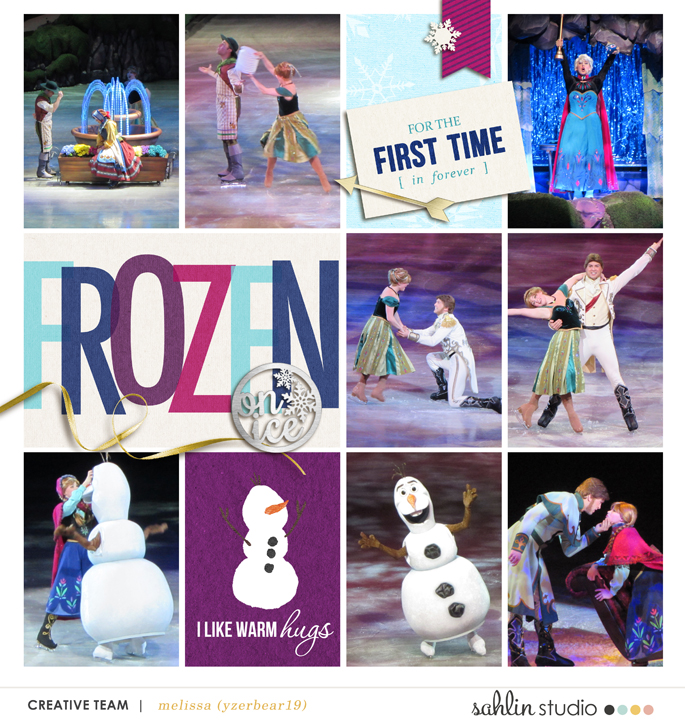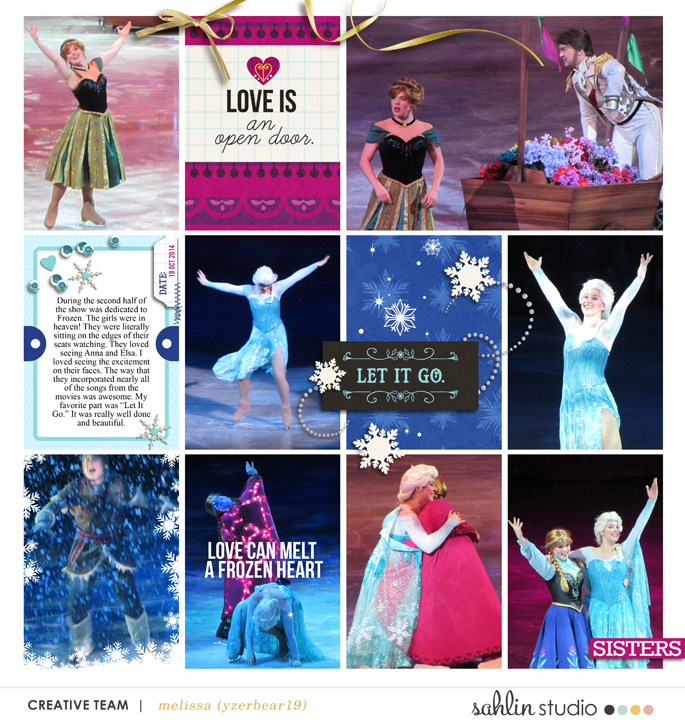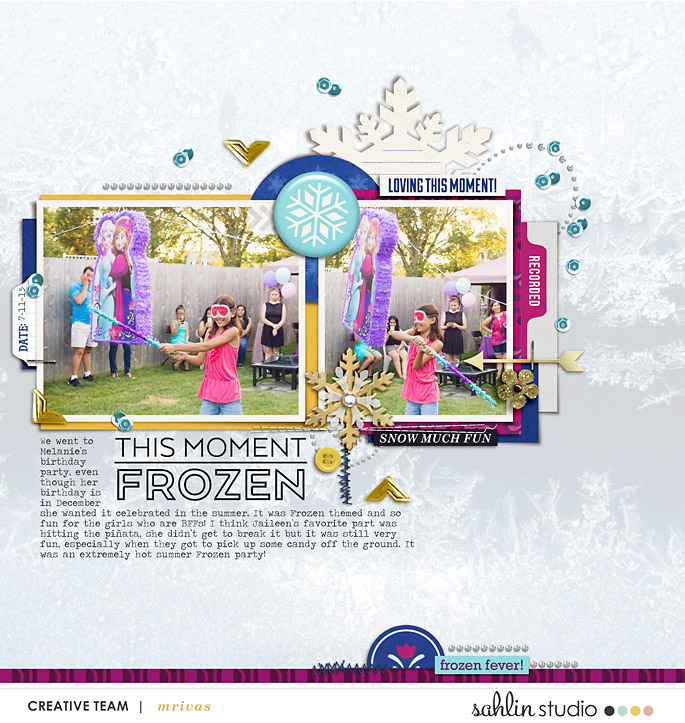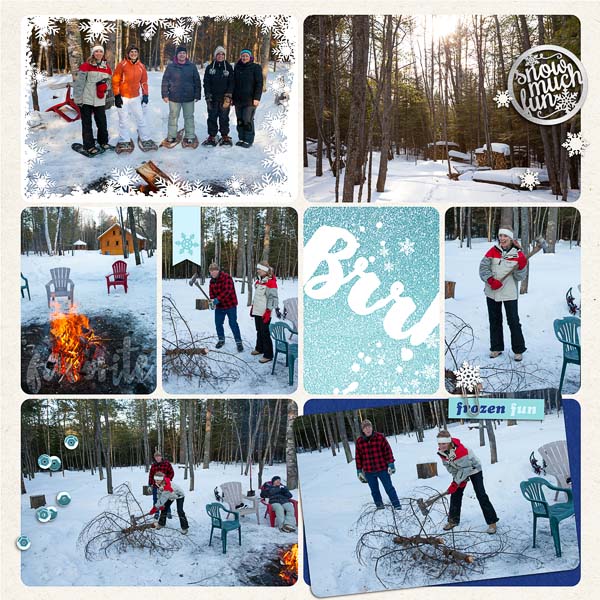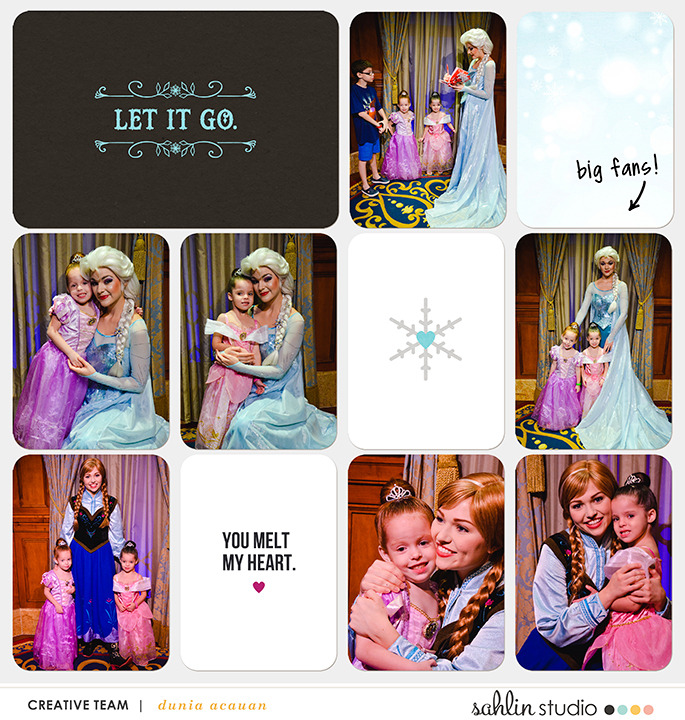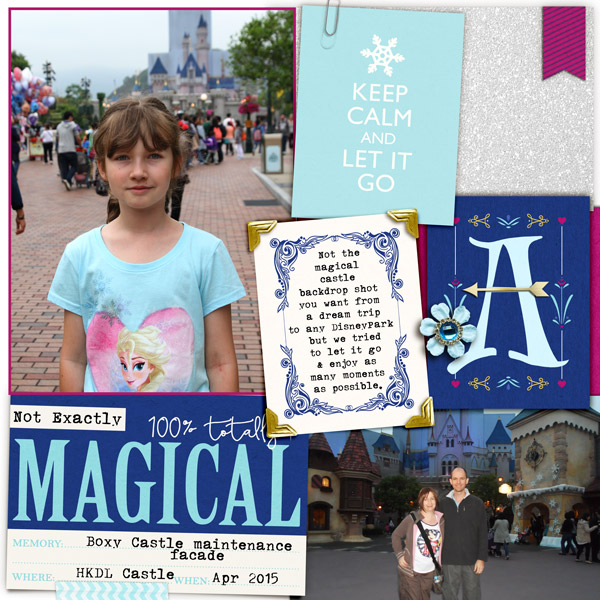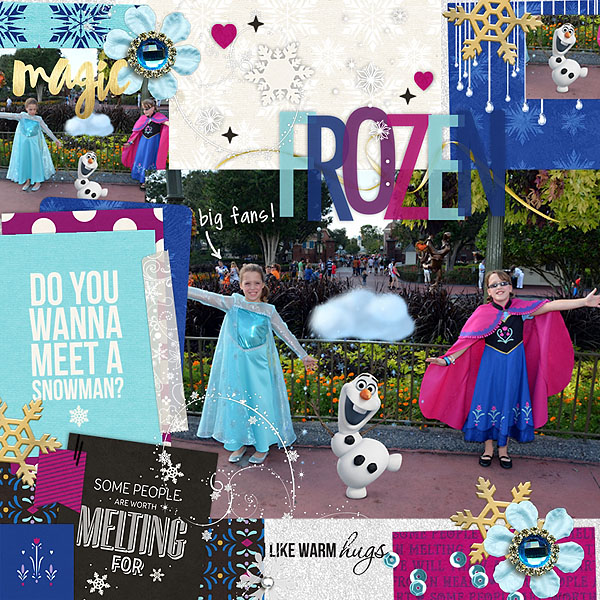 ▲melinda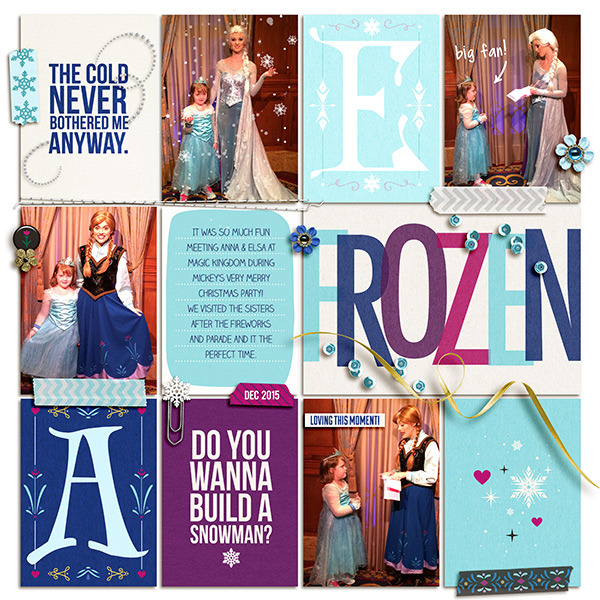 ▲Julie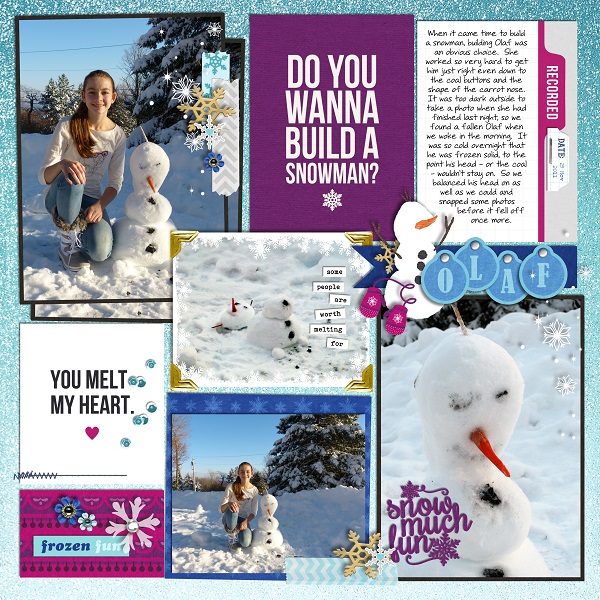 ▲jan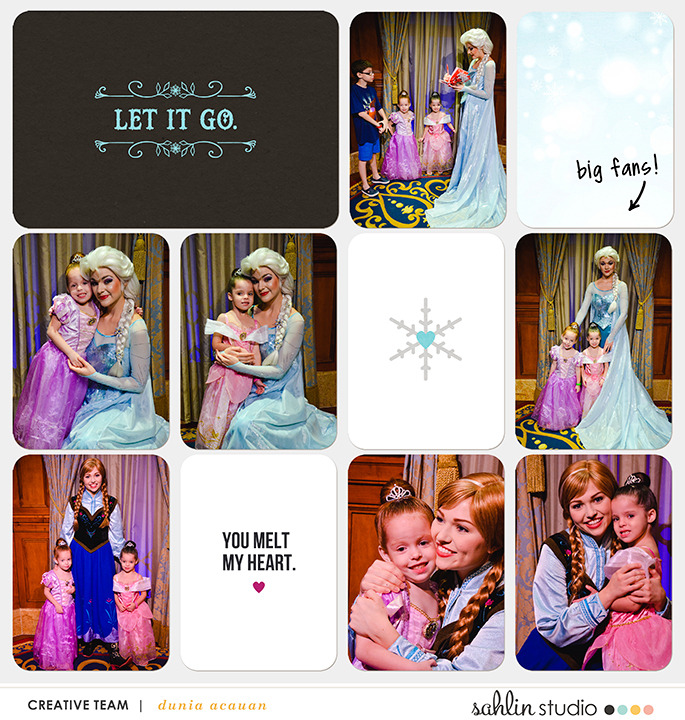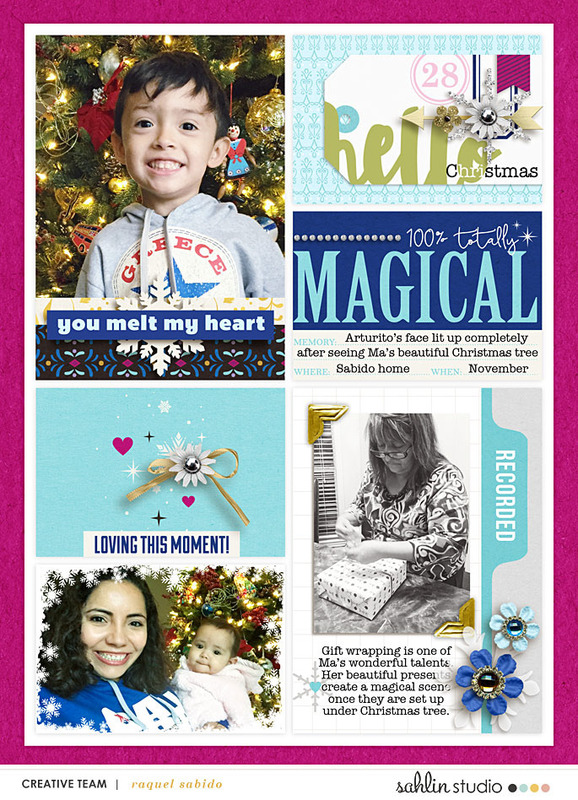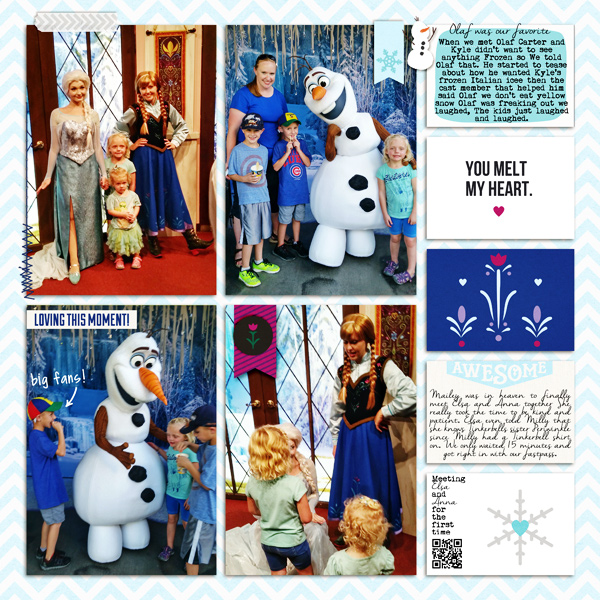 ▲cami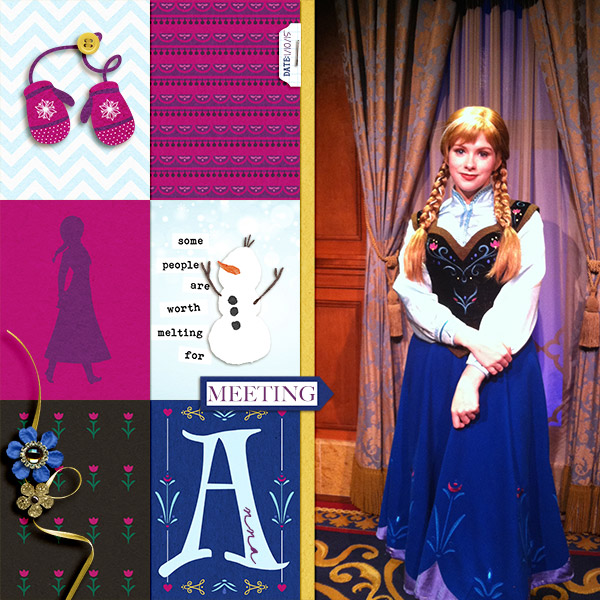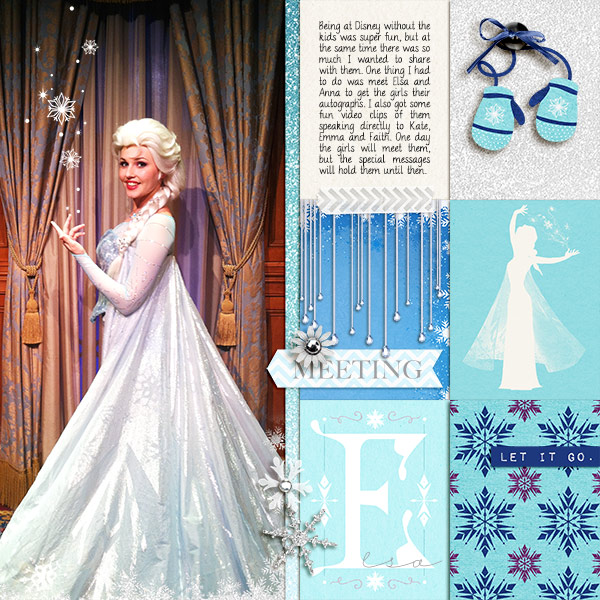 ▲Becca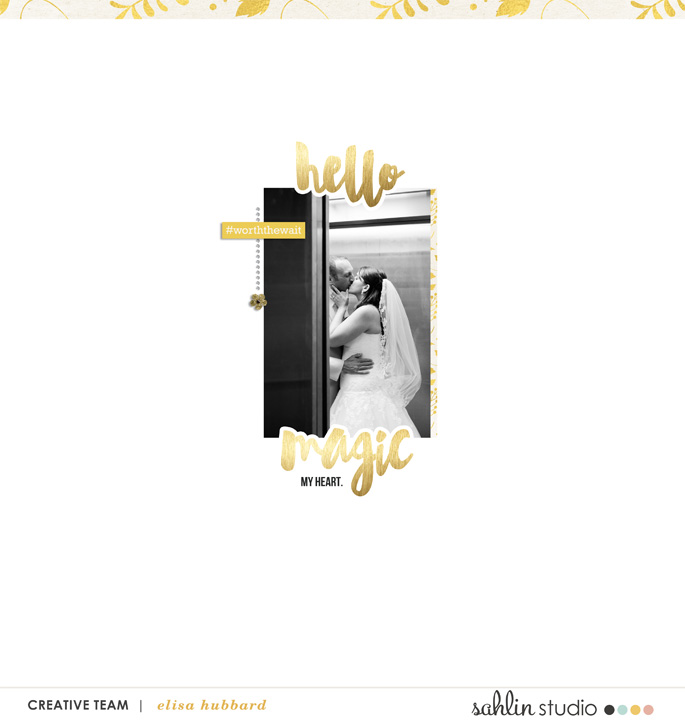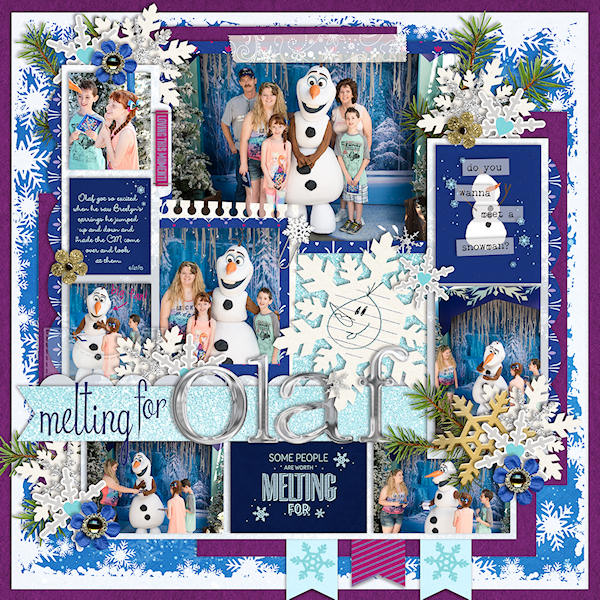 ▲WenRob
Be sure to stop by Britt's blog to download a couple FREE character cards.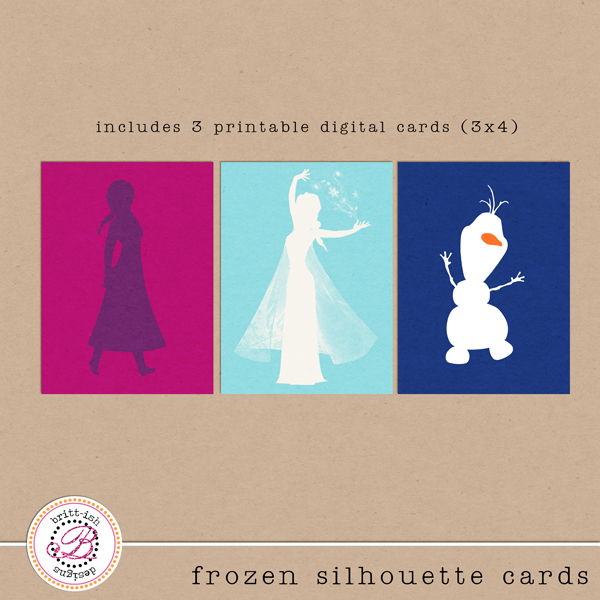 [click image to go to Britt's blog]