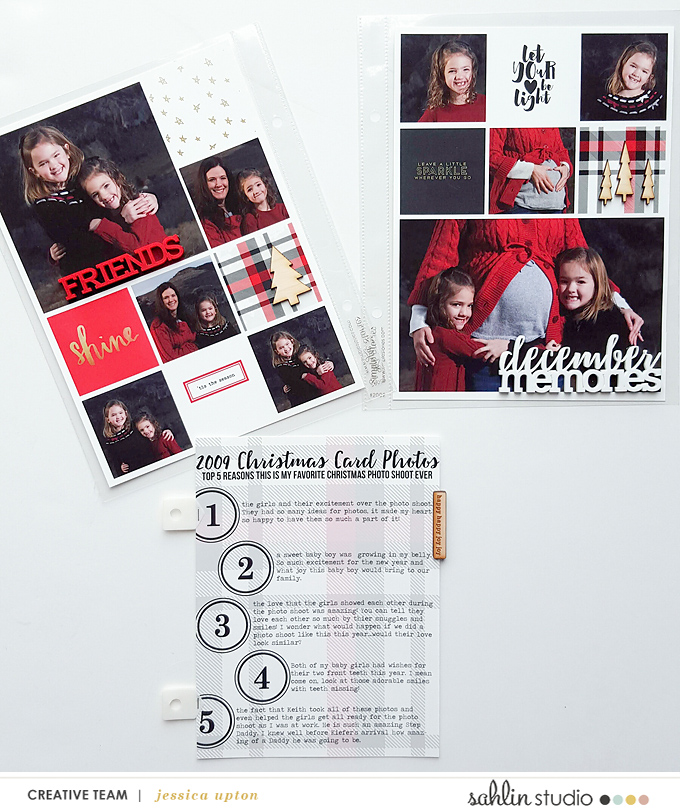 Hi Everyone! Jessica here today to share some pages from my December Daily / Document Your December album! I was so excited when I saw Krista's new set of digital number stamps as I knew that they would be perfect for something I wanted to include in my album for this year. Here is a look at the stamps from the store. They come in 2 options: circle and square. I love them both, but picked the circles for this project.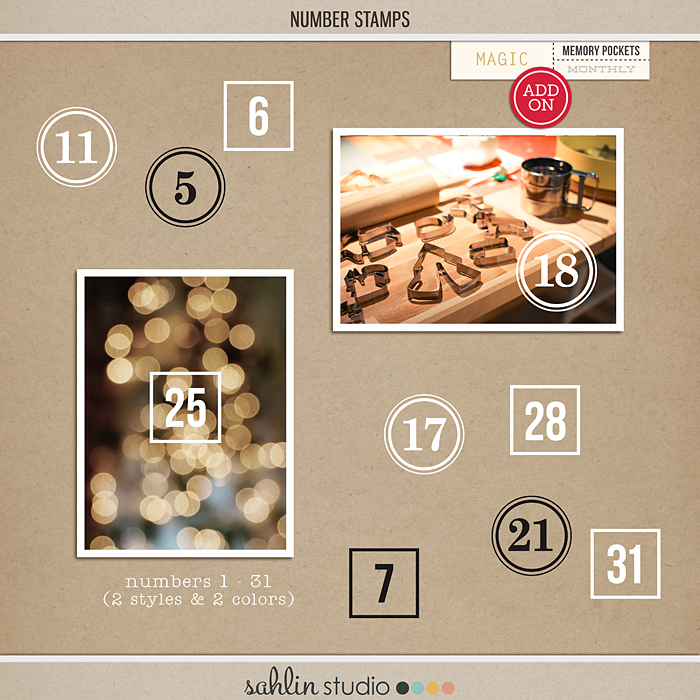 I used them along with the Memory Pockets Monthly: MAGIC. Which is one of my favorite's of this awesome monthly kit available at The Lilypad. It is so good!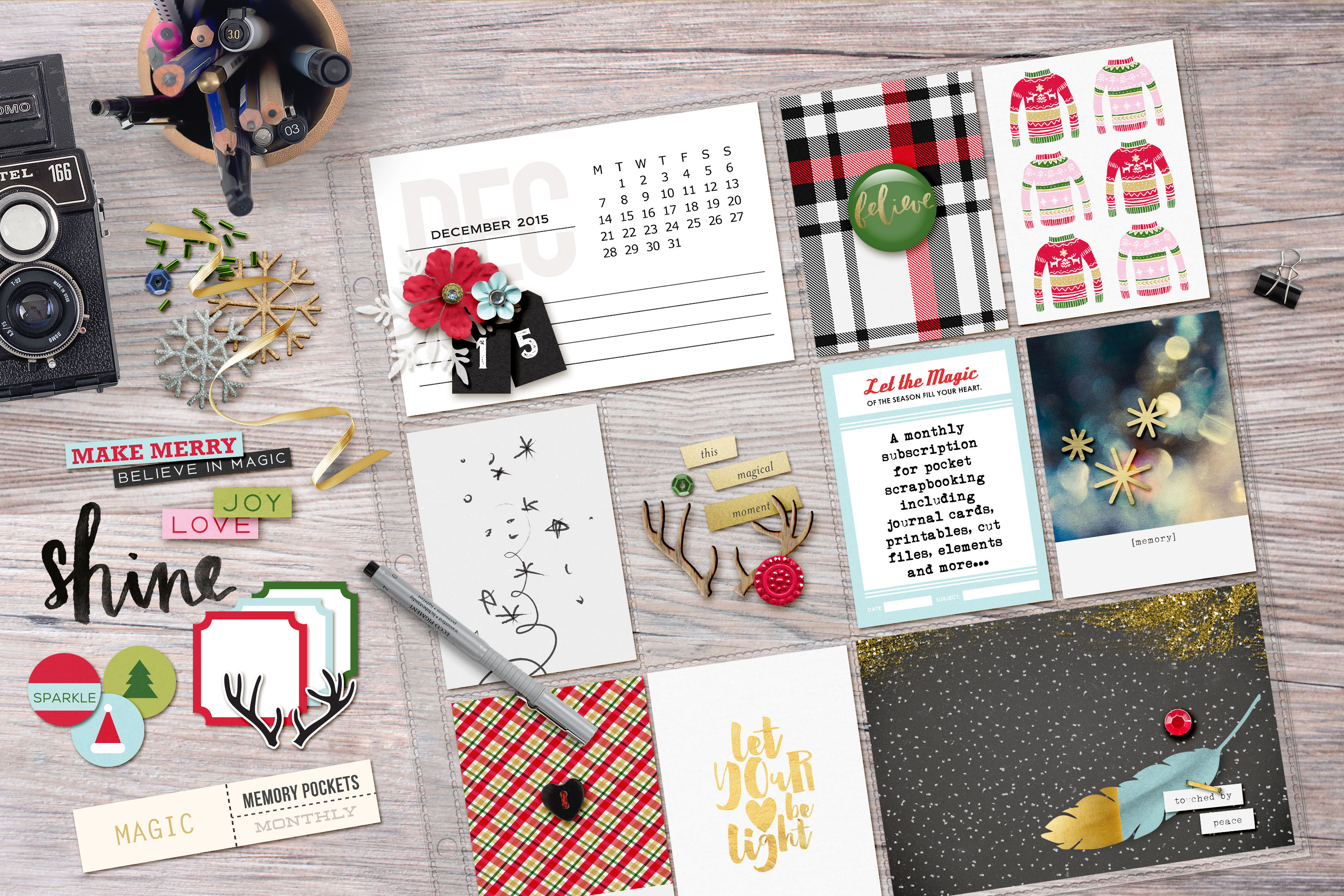 I had some photos from 2009 that I had not documented of my girls and myself when I was pregnant. My hubby took them and I just really wanted them in a December Memories album as they were used for our Christmas Cards that year. I did not do a December Memories album in 2009, so I figured why not just include them in this years album! There are no rules, I need to remind myself of this sometimes too. I made two 6×8 spreads of the photos and some of the cards from the MAGIC collection. I attached some acrylic pieces and wood veneer trees from my shop (Color Cast Designs) and called the spreads good. I have to say, I ADORE using Krista's collections with pieces from my store….they work so well together.
Oh my goodness, my girls were so little! And that baby in my belly, he is the most amazing 5 year old boy now. Time flies!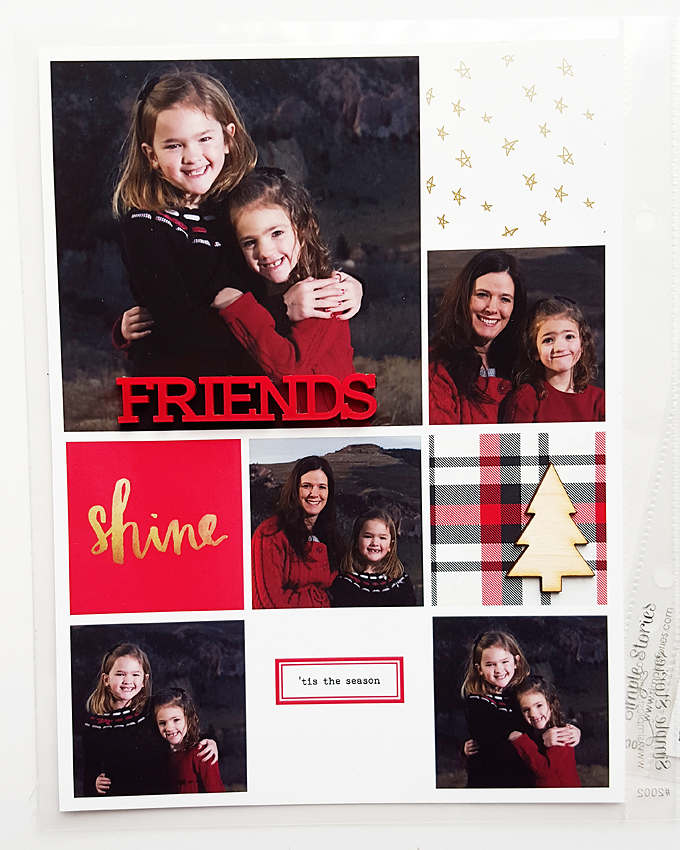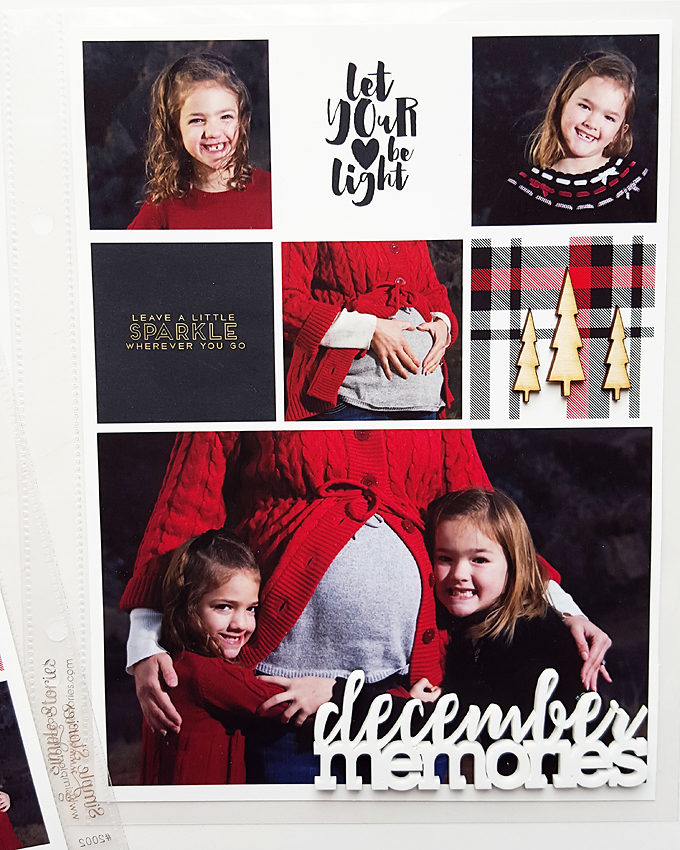 Then, I used the number stamps to list out my top 5 reasons that these photos are my very favorites! The stamps worked so good for this. I love the circles around the numbers and love how they look on top of the plaid paper that I turned down the opacity on in Photoshop. I printed this a bit smaller than 6×8  and placed it between my two 6×8 spreads so that you could see the layers of photos and embellishments below it.  I love how it turned out!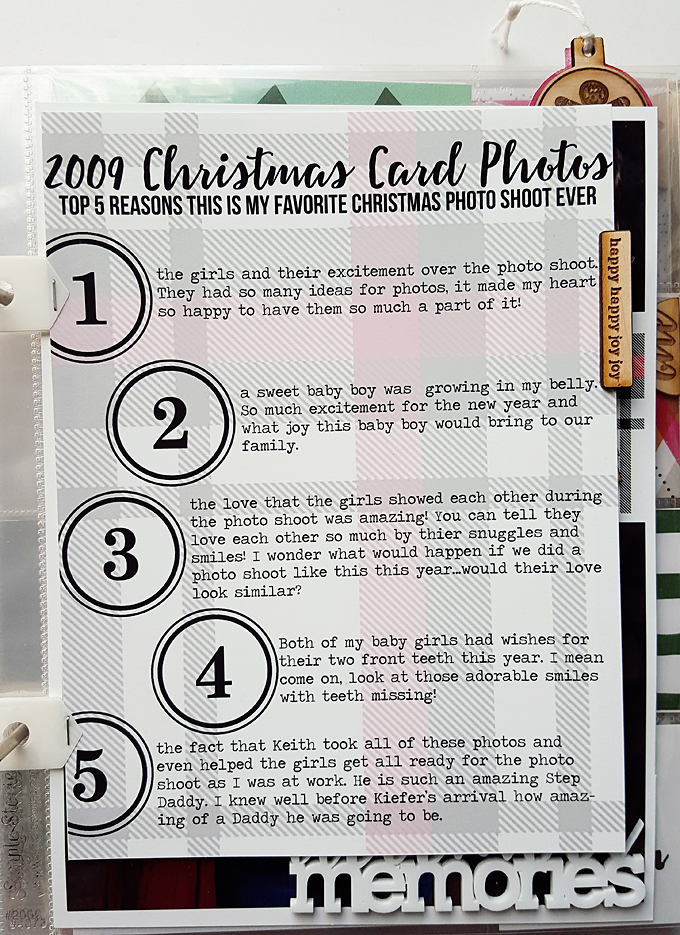 Thank you so much for stopping by today and I hope that I have inspired you to use the Number stamps on your next project! And remember, it is totally acceptable to include memories from Christmas' past in this years album. I think that my kids will love seeing these photos of them when they were so little alongside of photos of them as teens!
xxx,
Jessica
I am married to my very best friend, Keith. We reside in Colorado and have 3 kiddos (McKenna 13, Riley 12 and Kiefer 5). I started scrapbooking 13 years ago and now do mostly Project Life, with the occasional layout thrown in my Project Life album. I love crafting and DIY projects and filling my home with these projects. I am passionate about preserving our history in a fun and creative way. I feel so blessed to be contributing to such an awesome hobby.