Merry Christmas everyone!! It's ONLY 7 days away!! Wow, where has this year gone. I don't know about you, but I'm way behind. (Yeah I know…it's the norm for most I'm sure) I can honestly say that I have bought only ONE gift. I'm not too worried because most everyone will be getting gift cards. That way they can buy what they want and end up with something they love, not hate. I'll be putting some effort into it buy getting them from stores they like and packaging them up pretty. I'll get something fun just so that I can wrap them up and use these super cute tags that I made.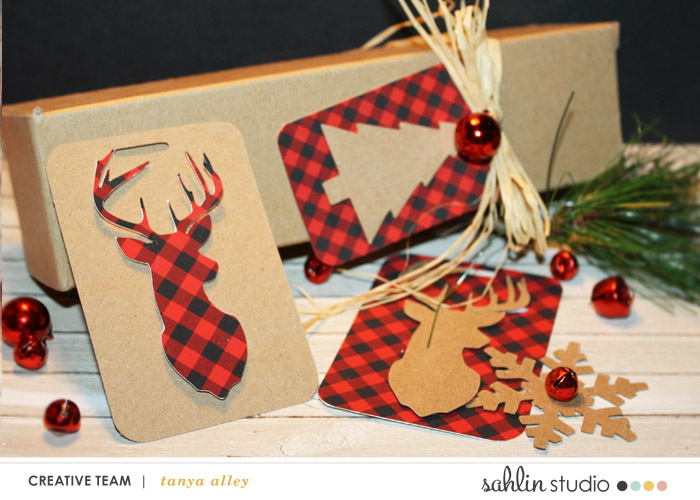 I use Mad for plaid kit and my Silhouette Cameo to create these fun Christmas gift tags.  I used the Print and Cut feature but you can achieve the same outcome by simply using your favorite photo editing program and a pair of scissors.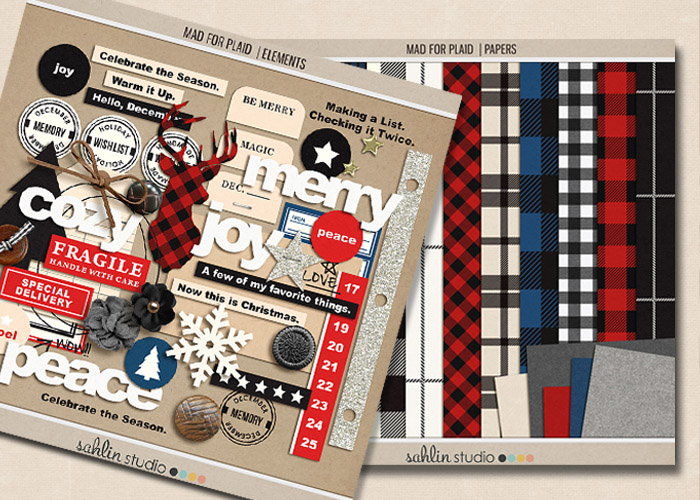 The first thing I did was import the images and papers I wanted to use.  I did a trace on all of my elements first.  If you haven't done this before, you can go here to see how it's done.  After I did that I created a simple tag and filled it with the papers that I wanted to use.  I LOOOVE the red and black plaid.   I filled the page and now it's ready to cut.  Make sure the registration marks are on.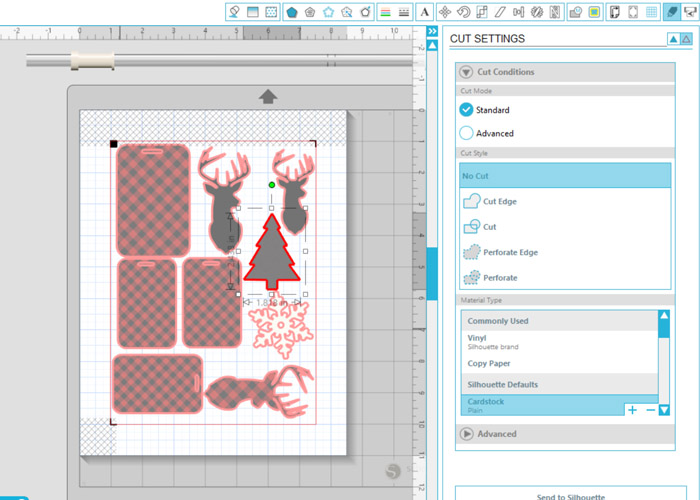 After printing, it's ready to cut.  Double check to see if your cut lines are on.  You can see by the red outline that they are on.  Now send it through the machine.  I cut this once and then took the registrations marks off and cut it again on craft cardstock.  I only cut the craft, no printing.  This is why you wouldn't have to have the registration marks on…it's only reading the red outline.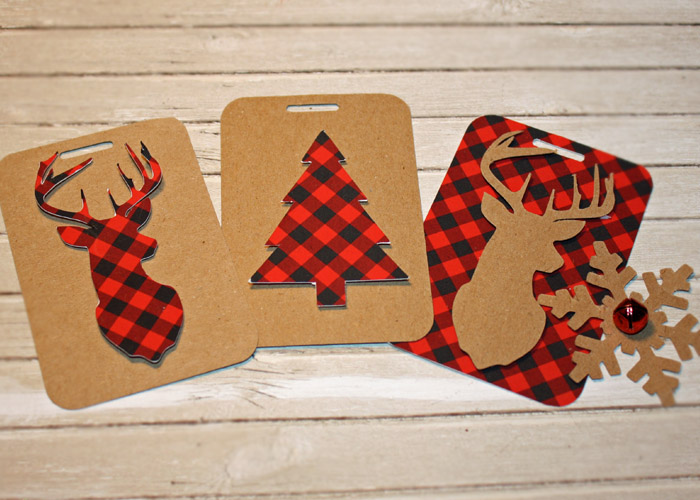 I used pop dots to get the 3D look.  I love the craft cardstock with the plaid.  These are just a few that I have done…I can't help myself, I'm going to do a white snowflake and glitter next I think.  The possibilities are endless.  Let your imagination run wild.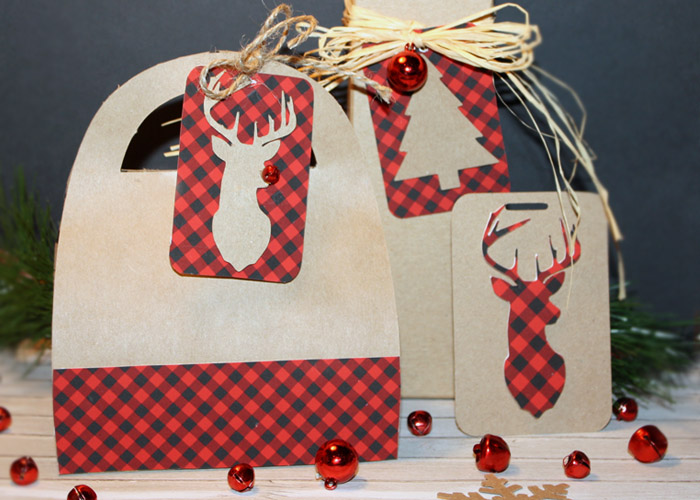 I hope that you have enjoyed this tutorial as much as I did making the tags.  I also hope that you all have a VERY MERRY CHRISTMAS.  Enjoy the time you have with family and friends.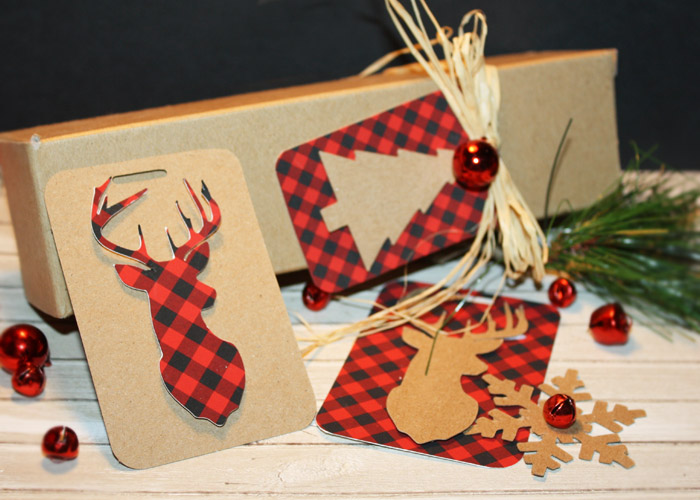 Save
Tanya has been hybrid crafting for about 10 years. She discovered digital scrapbooking when her children were young and had no space for crafting. With some online surfing she came across digital scrapbooking and later hybrid crafting. She loves creating and sharing those creations with you. Tanya's all time favorite tool in her craft room is her Silhouette Cameo. Silhouette combined with digital kits makes for some really great projects.