Magical Vacations.  Aren't they the best?  As memory-keepers, we love to not only capture these magical moments, but to document these memories to relive again and again.  So what better than to share some of YOUR journeys?  Your Project Mouse story.  Today I'd like to share a Project Mouse story by Danica Canaday.
Documenting | Danica's Project Mouse Story
My name is Danica Canaday, and my family and I live in Lincoln, Nebraska. I am married to Matt, and we have two girls, Ellie, age 11, and Olivia, age 8. We love to visit Disney World, and took our first trip (with the kiddos) in 2010. At that time, I was a traditional scrapbooker, and that album took me nearly three years to complete, in fact, I finished just before we took our next trip!
Our 2013 trip was a big one. We spent 11 days at Disney World, and had so much fun! We stayed on property, at Port Orleans Riverside, which was beautiful. I planned this trip for a year, which also included how I was going to scrapbook it! I started Project Life in 2013, and decided that I would like to document this trip in the same manner. At the time, I had purchased some Simple Stories Say Cheese, but I wanted something else. I like to document everything leading up to our trips, and I just was not finding anything that would work for me.  I did a search on Pinterest, and Project Mouse came up. I was intrigued, but unsure if it would be what I wanted. I fell in love with every. single. kit.
 
Some of The Details:
Project Mouse Products Used:  Project Mouse Basics Card Pack, Characters, Day Journal Cards, Princess Edition, Quote Cards, Leading Up To the Magic: Bundle 2, and A Day In the Park: Bundle 4
Where did you Print:  Because I do not do digital scrapbooking, I knew I would need to print the cards in order to use them. I read the article about "How to Print Project Life or Project Mouse Cards", and tried to print them at home.  Unfortunately for me I wasn't too pleased with how they turned out, so I tried Office Depot. WOW!  What a difference!  Check out other options for printing in this article here, "Printing Options for Project Mouse".
Printing Details:  Since I purchased several Project Mouse kits,  I ended up with 124 pages that I wanted printed – eek! At 67 cents per sheet, I knew I would need to print them slowly. I printed about 30 pages at a time, every few weeks. I used the bright white cardstock, 65 lb. that was recommended.  I had some trouble with them printing the cards the right size, but once we figured it out, it worked great!  I did end up bringing the files in with me on a thumb drive instead of ordering them from the website.
Keeping it Organized:   Once I had all of the cards printed, I cut them apart and organized them by kit.  I have a little Antonious insert from IKEA that I keep all of my Disney stuff in. Cards, embellishments, stamp sets, etc.
Favorite Products:  (Read on to find out!)
---
Documenting the Planning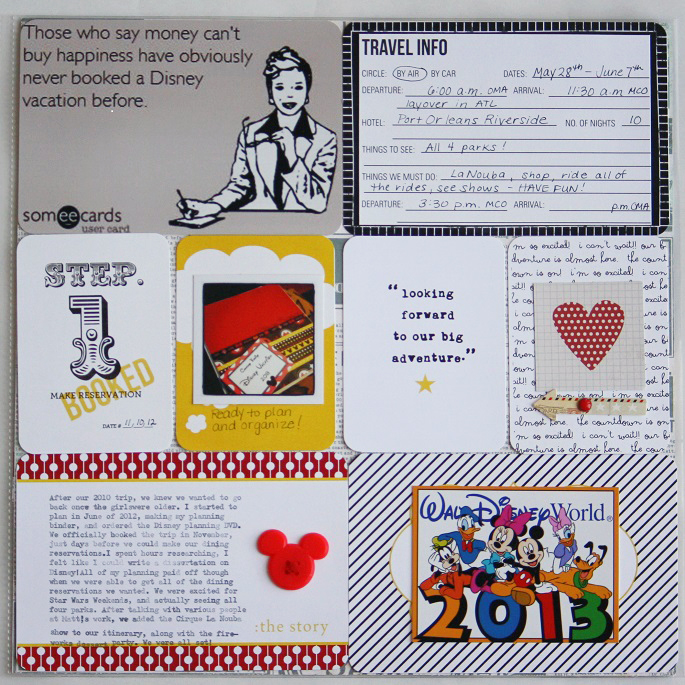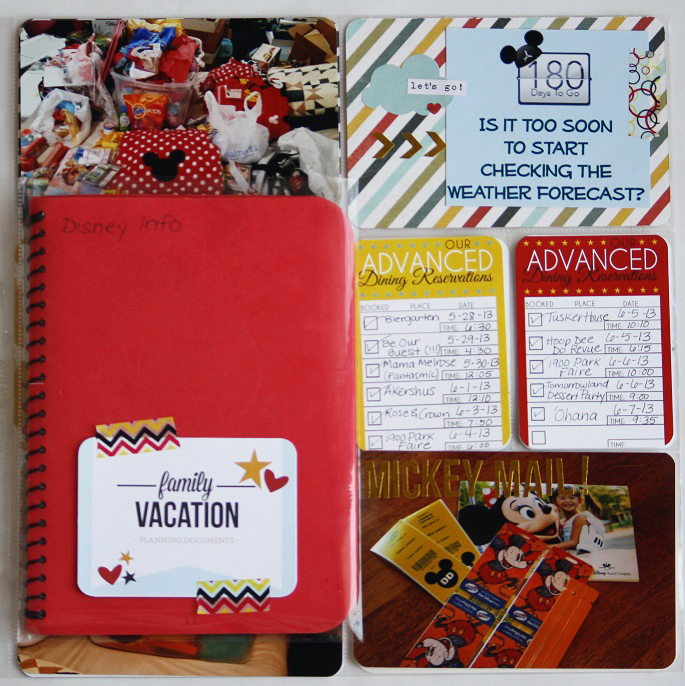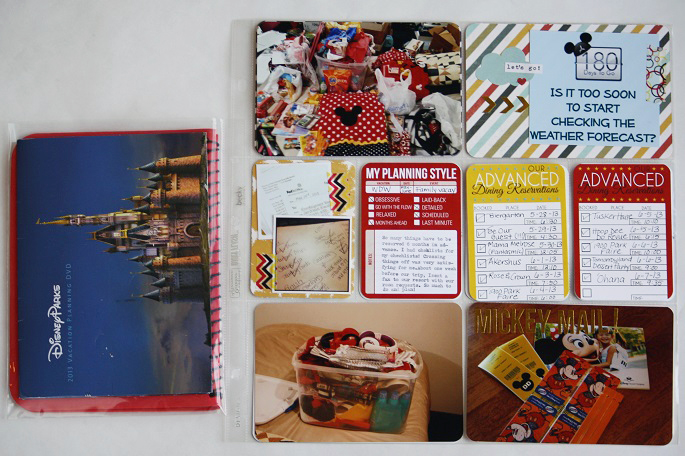 Documenting the Pre-Trip Excitement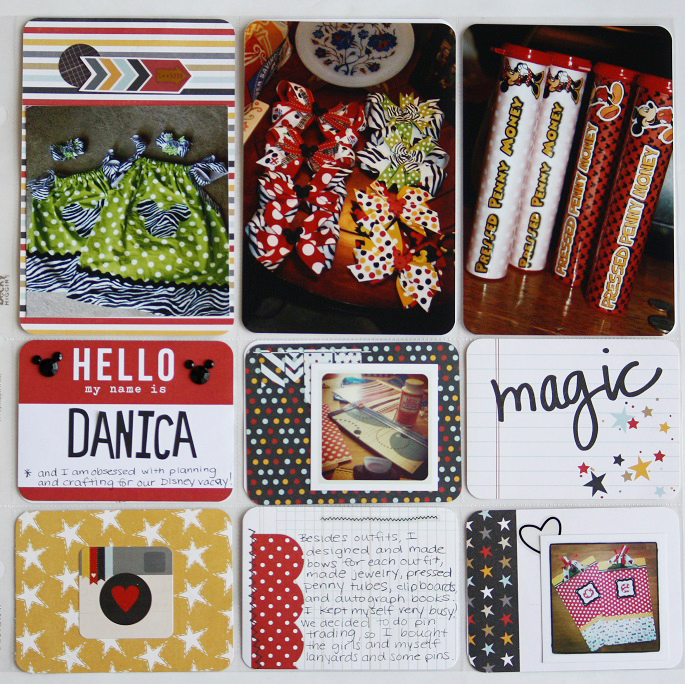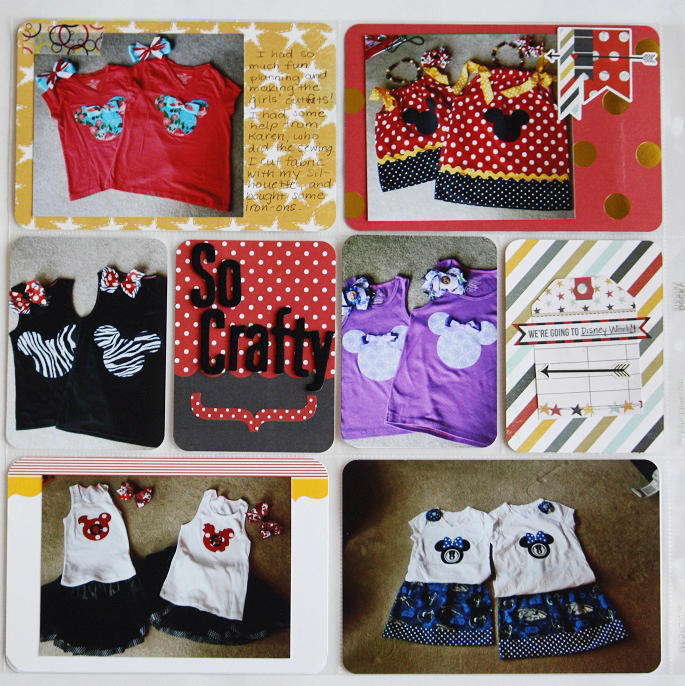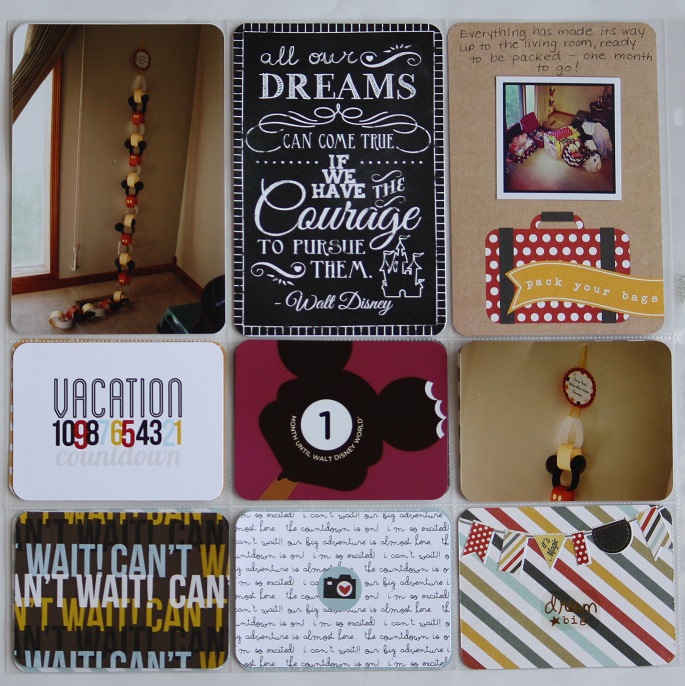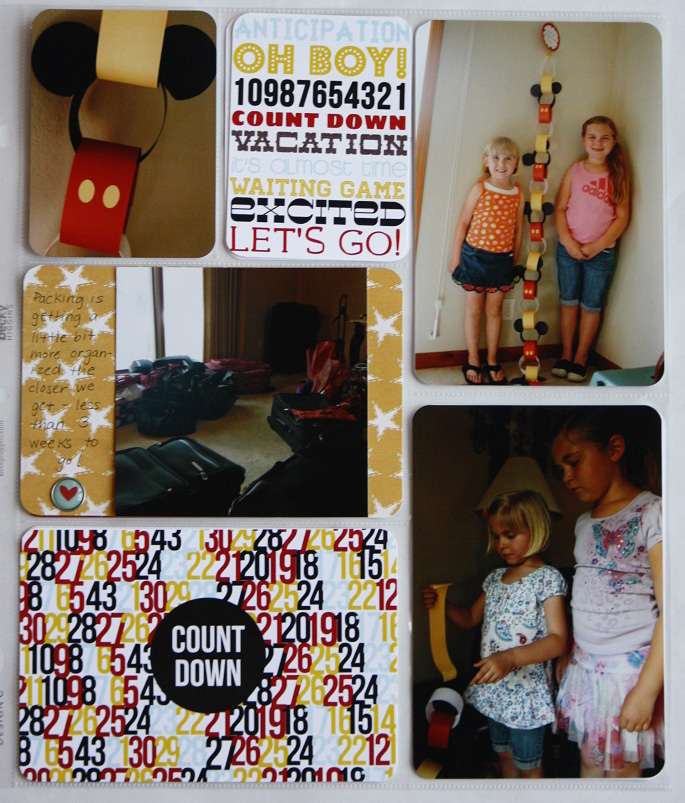 ---
OFFICIAL DISNEY FOR FREE: Are these Disney-esque cards SO cute?  They are FREE too!!   You can find them on the official Disney World Facebook page, called Disney Time Countdown.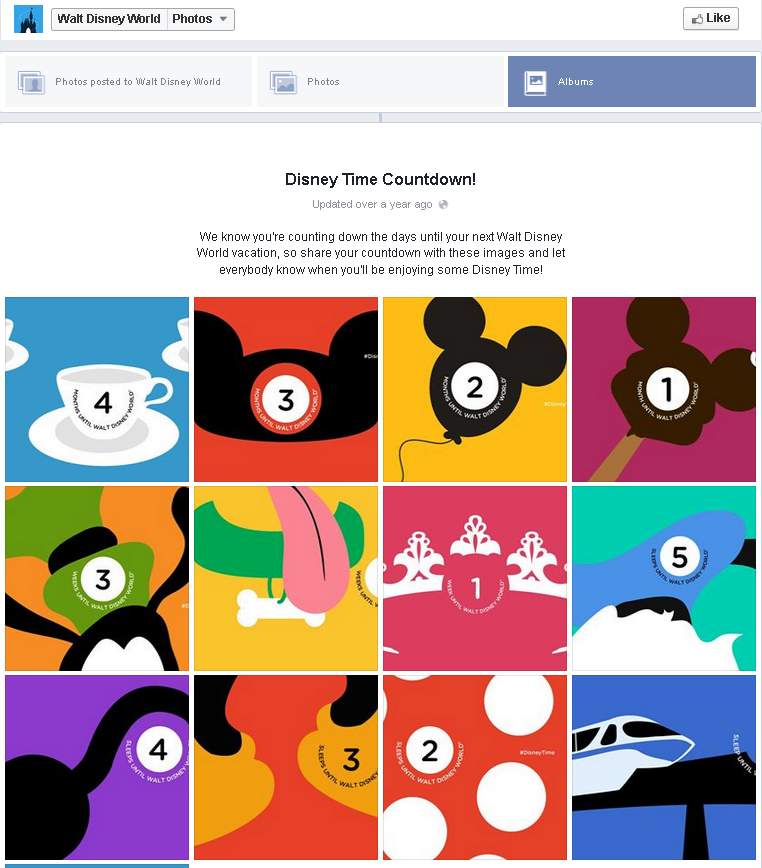 ---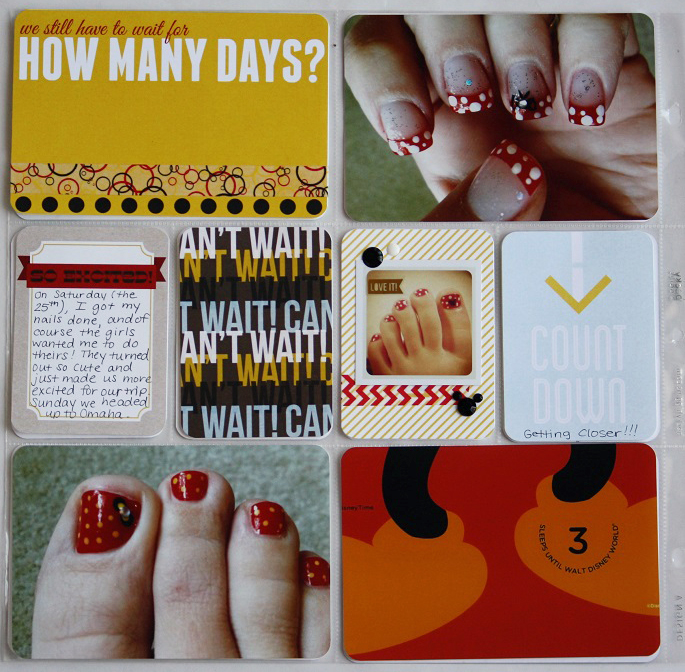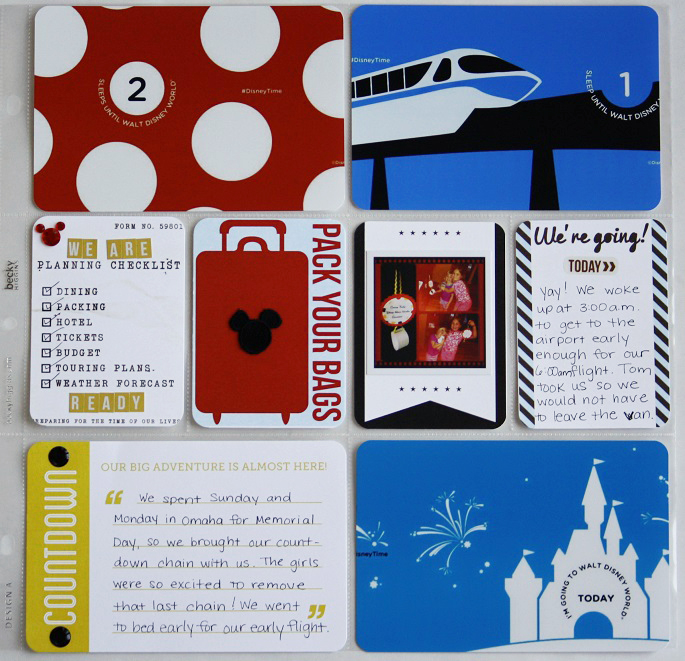 Documenting the Journey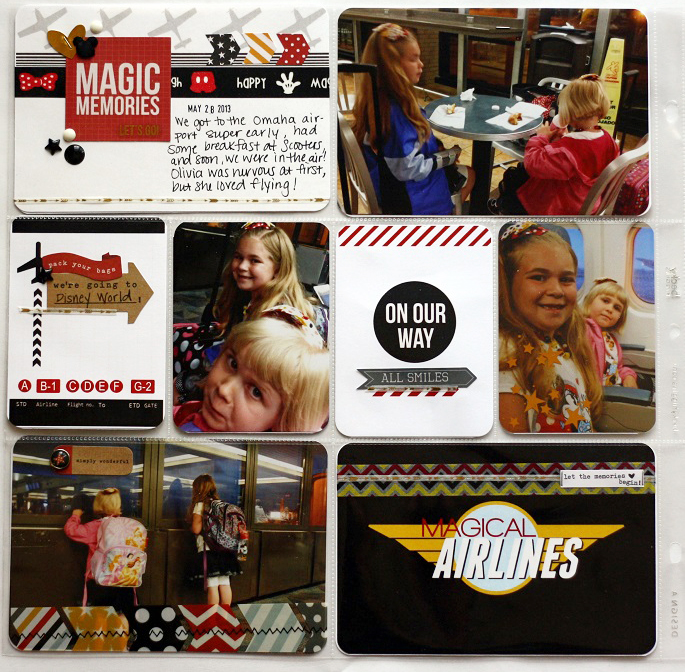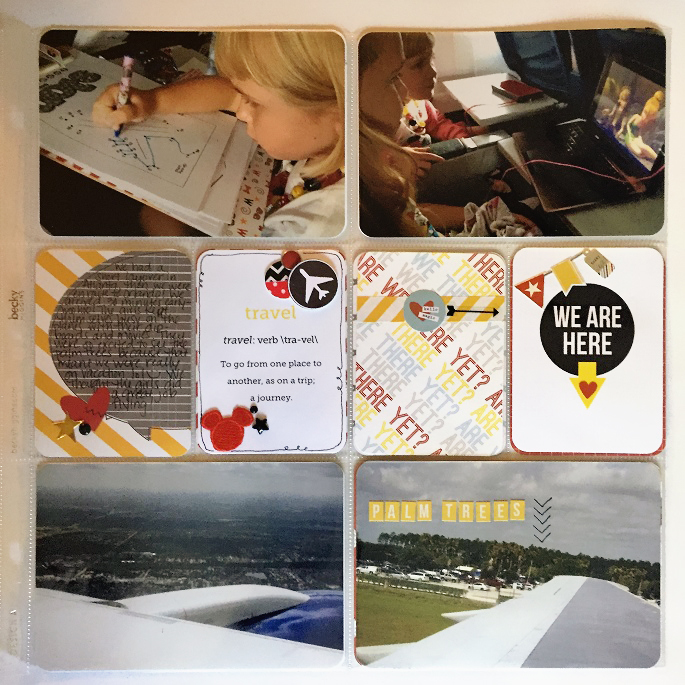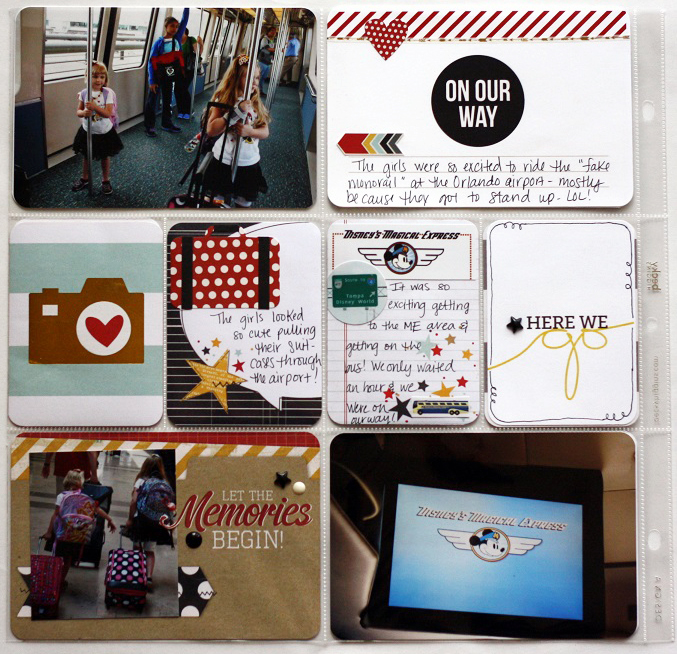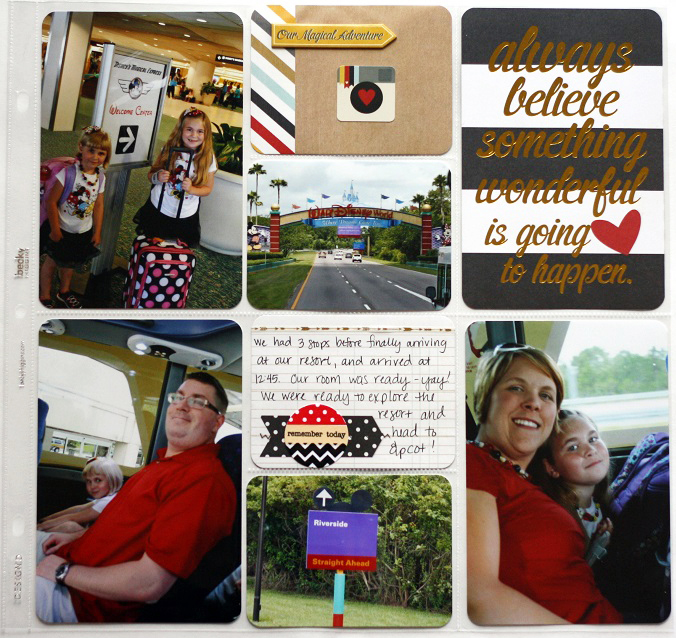 Documenting the Accommodations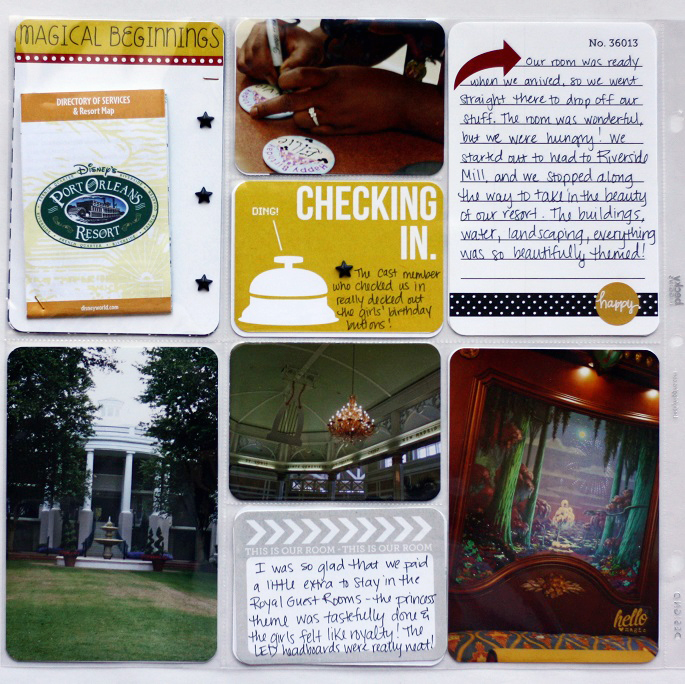 DOCUMENTING TIP #101:  While we were in Disney, I kept a little journal with me, and wrote down everything we were doing. This was great while we were waiting in line for rides, or eating, or on the bus. I even kept track of how long we waited in line for each ride!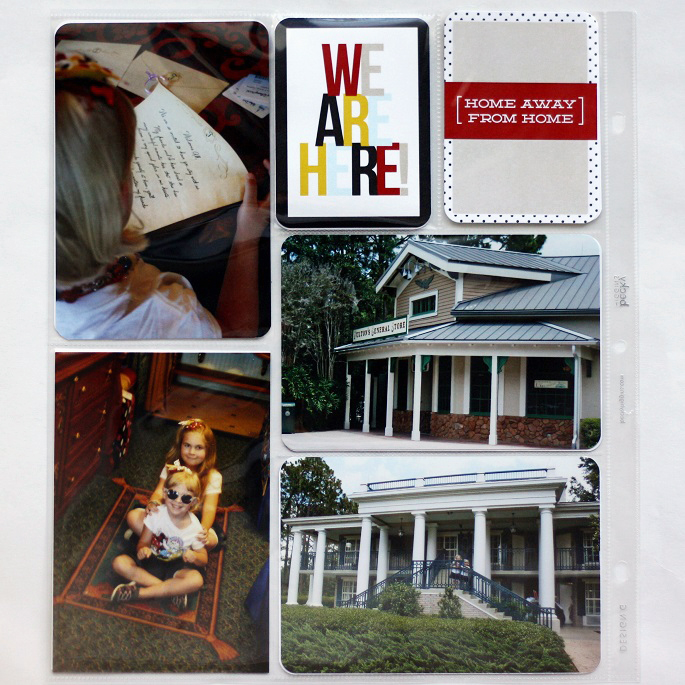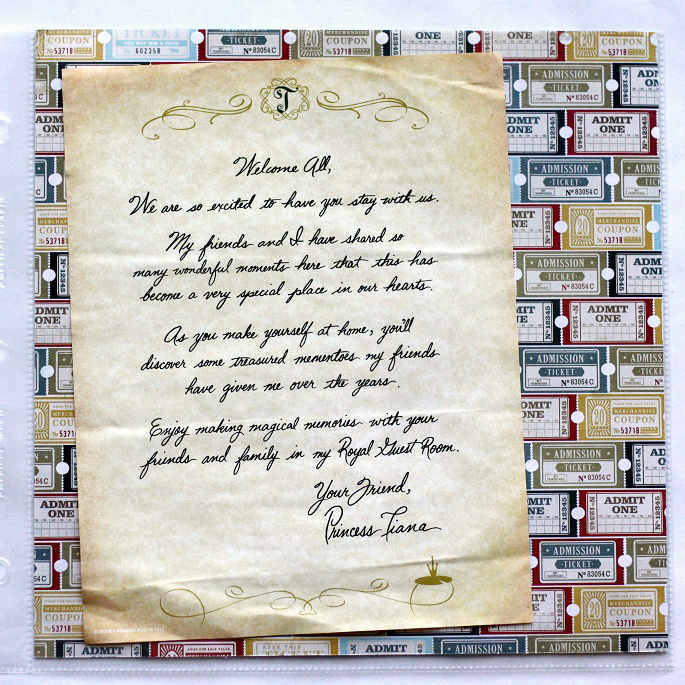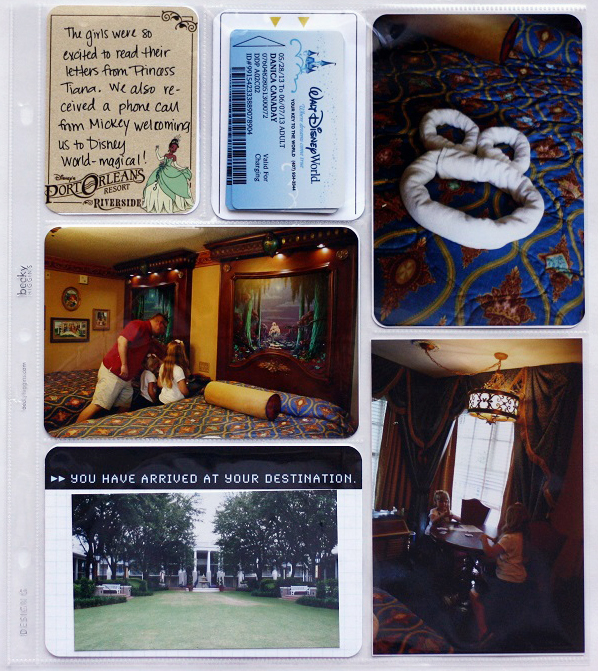 Documenting the FOOD!!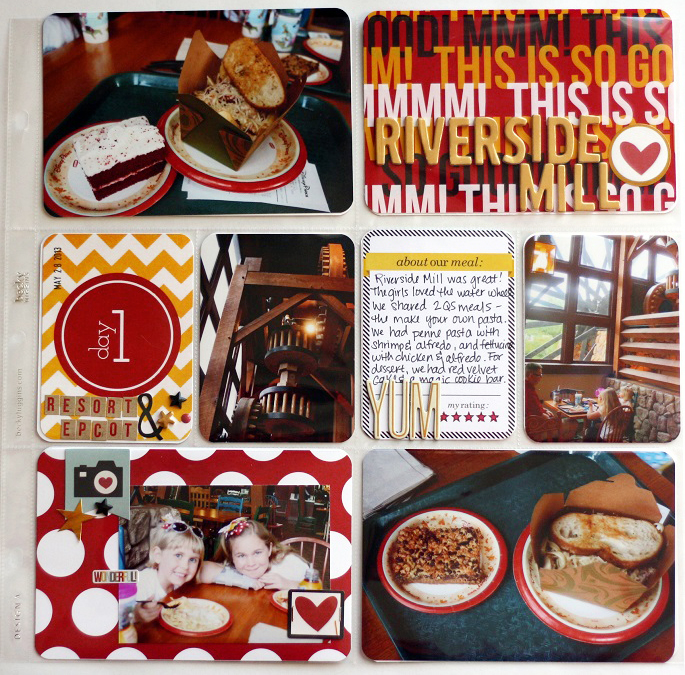 Danica's Favorite Kit By far, my favorite kit is the Project Mouse: Food (part of the "Day in the Park" Bundle #4 collection). To us, Disney is not just about the rides and characters, but the FOOD! I spent hours researching which restaurants we would eat at, and of course I took pictures of everything we ate – I think I will need to print that set a second time, and maybe a third. I also love the princess cards – they are perfect for my princess loving girls.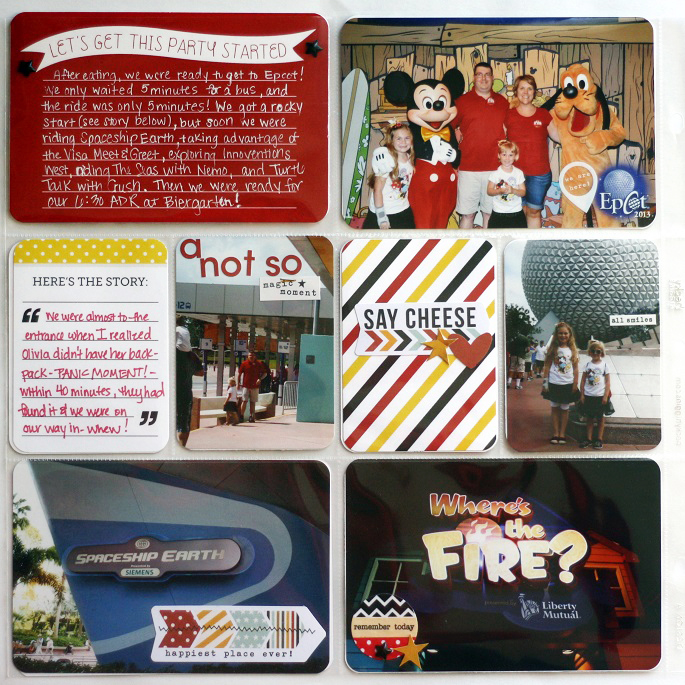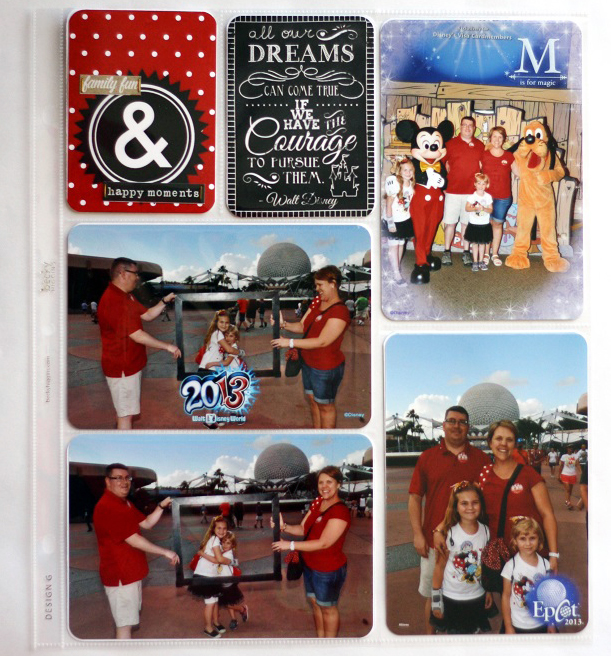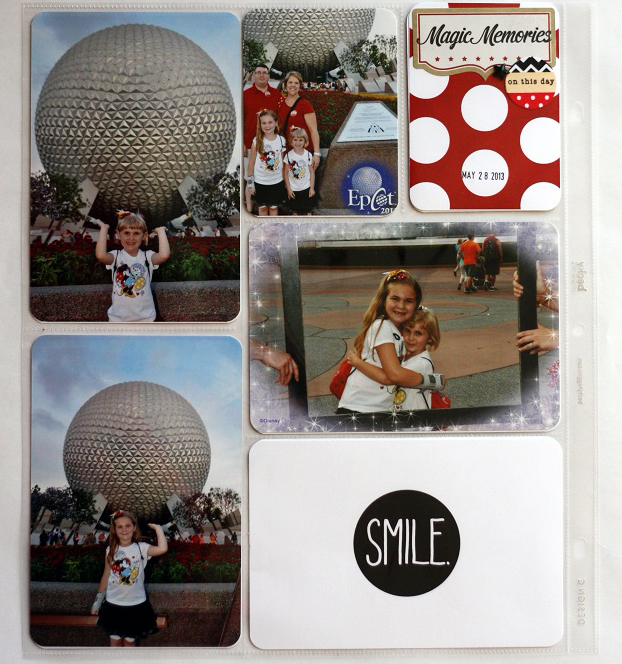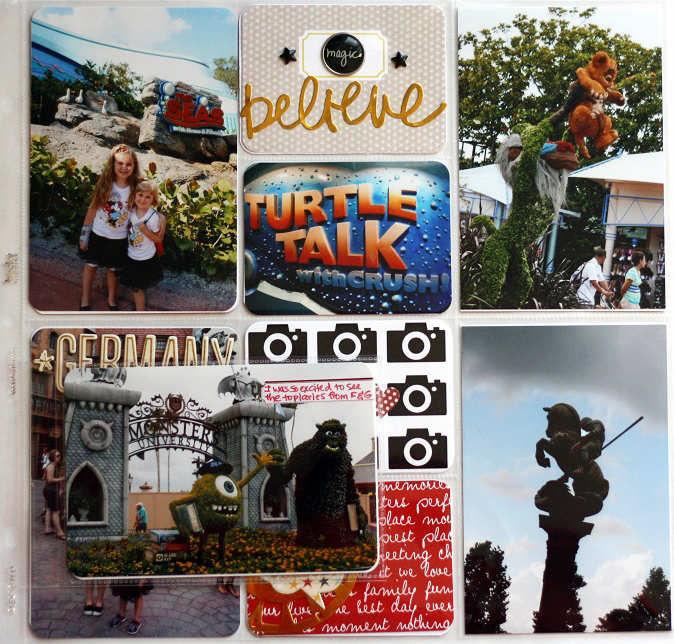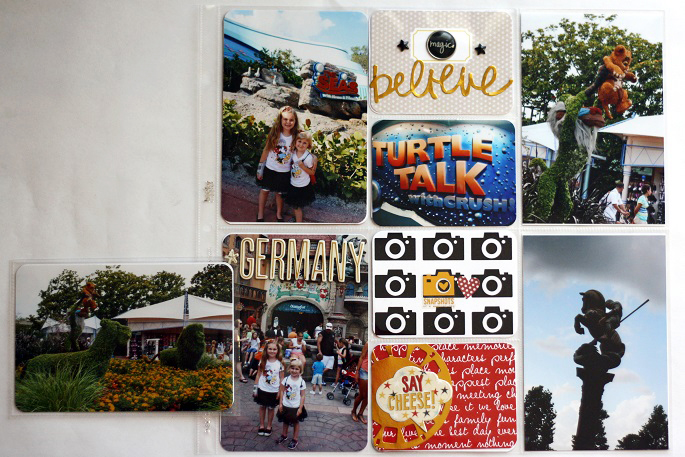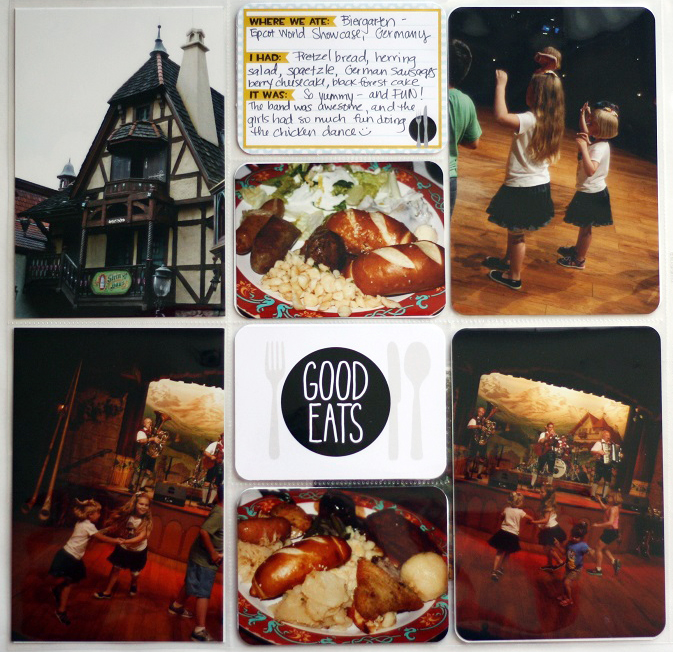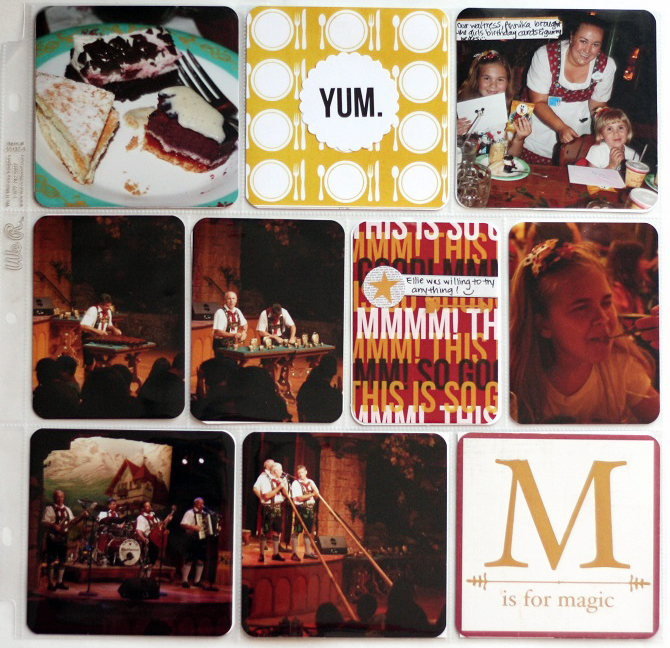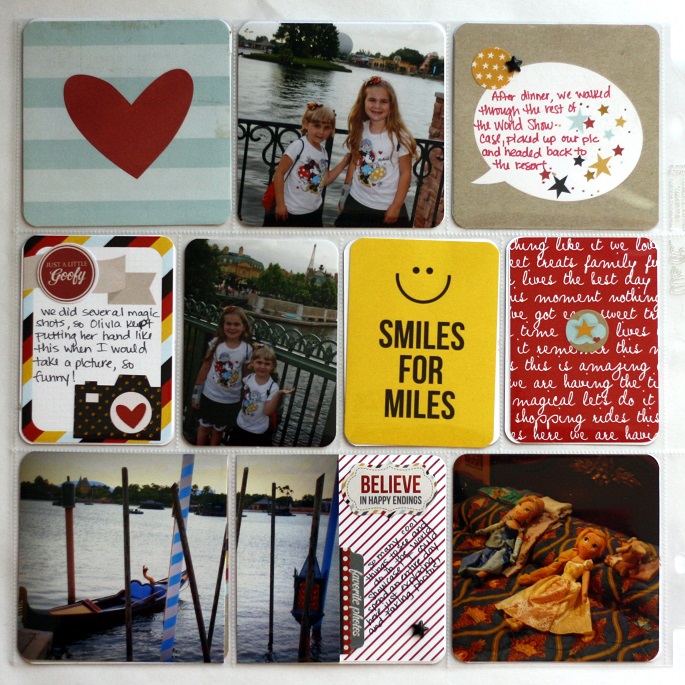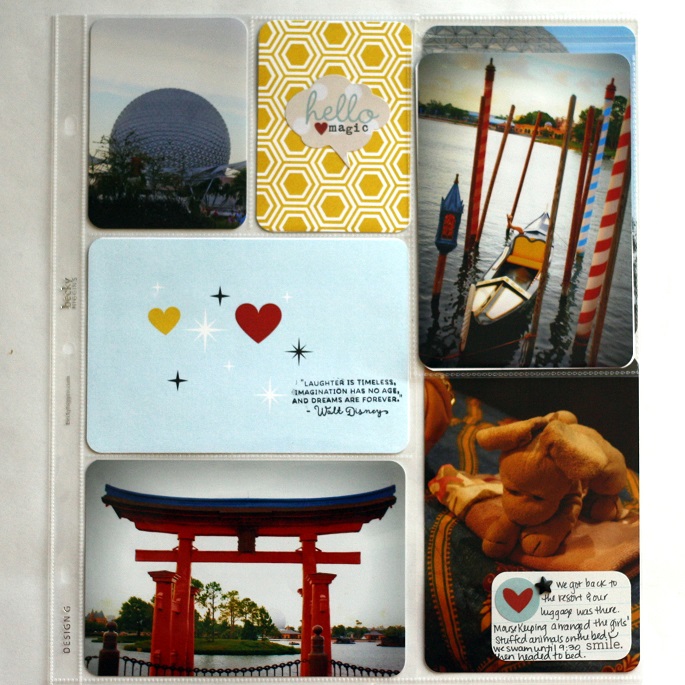 It's this a amazing start to Danica's Project Mouse album!  She is going to enjoy this for a long time to come.
Save
Save
Save
Save