Today is a SUPER exciting day!! I'm SO pleased to be releasing PROJECT MOUSE – a huge project I've been working really hard on with Britt-ish Designs.  Our whole mission, backstory, and lots of details can be found in a very special post on my blog today,  Welcome to Project Mouse!  I highly encourage you to click over and read it.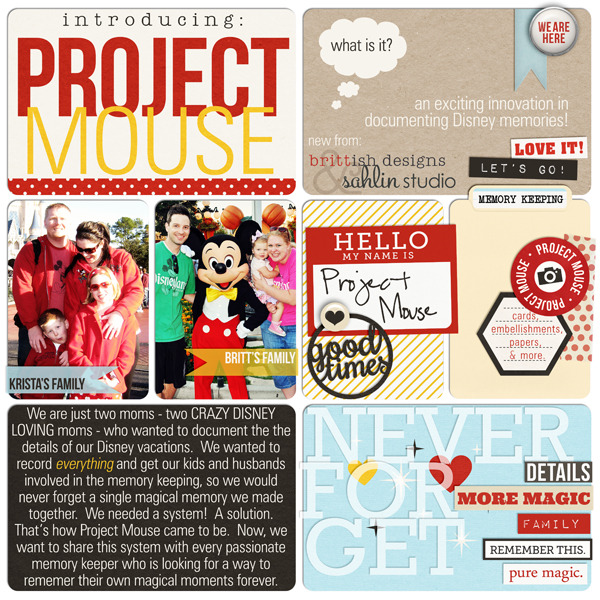 Britt & I really want to get across that Project Mouse is
MORE
than just another digi-kit.
It's a system, a solution, an important tool in your memory keeping. Click
here
to read about our mission.
Project Mouse: The Basics
Today, we are thrilled to be releasing the first 4 products in our Project Mouse line. These products have been created as a "core" to the collection – a massive stash of basics – to start documenting your Disney memories, or ANY memories in fact. But believe me, there's LOTS more Project Mouse coming over the next month and a half! This is only the beginning . . .Let's take a look!
Project Mouse: Bundle No. 1 – Basics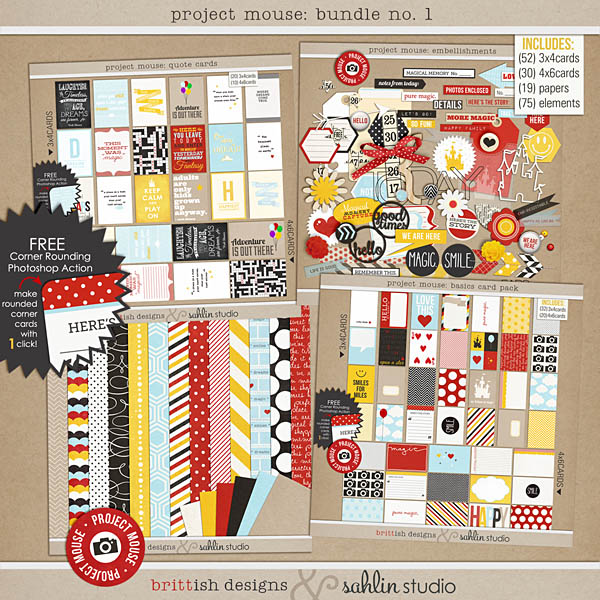 It comes bundled together for discounted price, but each individual pack is in the store as well.
Project Mouse: Bundle No. 1 – Basic Cards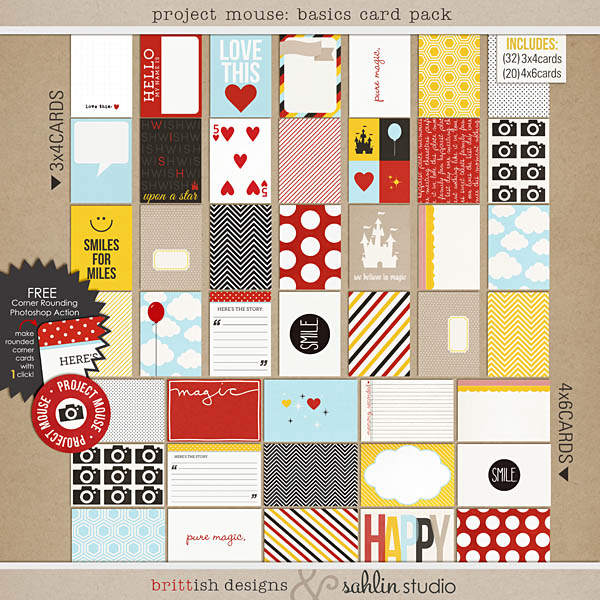 Project Mouse: Bundle No. 1 – Quote Cards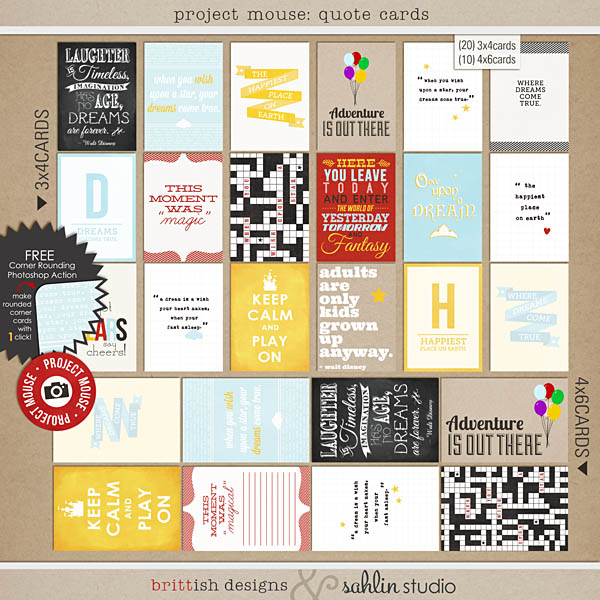 BONUS: FREE Corner Rounding Action
*** PLUS as a BONUS: Britt created an awesome Corner Rounding Photoshop Action that comes FREE with ALL Project Mouse card packs! You can turn any PNG card from: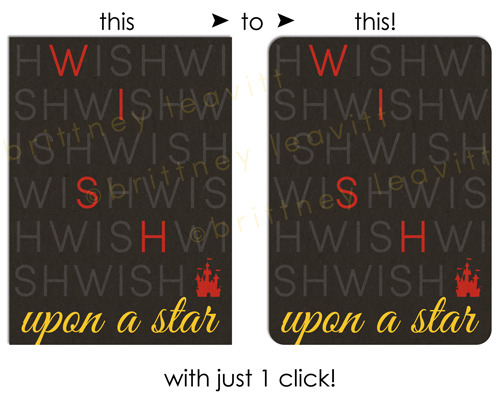 I mainly use rounded corners for my cards, but rounding the corners can be a pain. This is all about scrapping QUICKLY, right? This action is definitely a time saver! (Instructions on installation and using the action in Photoshop are included as well.)
And for those interested in using Project Mouse as printables, you'll be happy to know all the card packs come with easy pre-made printable sheets!
Project Mouse: Bundle No. 1 – Papers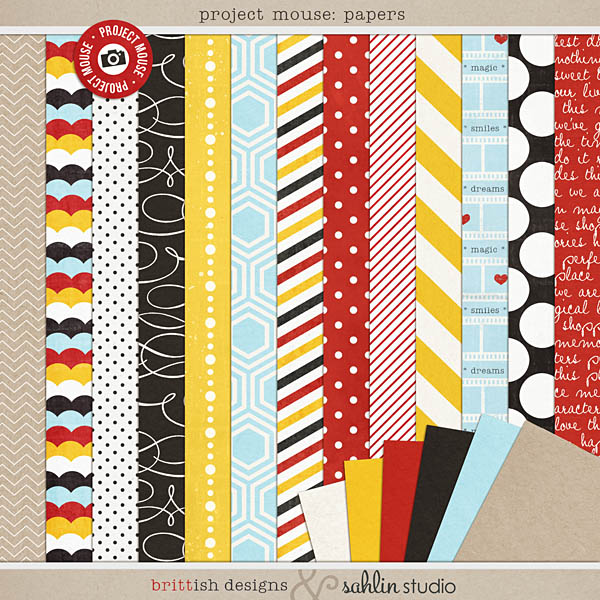 Project Mouse: Bundle No. 1 – Elements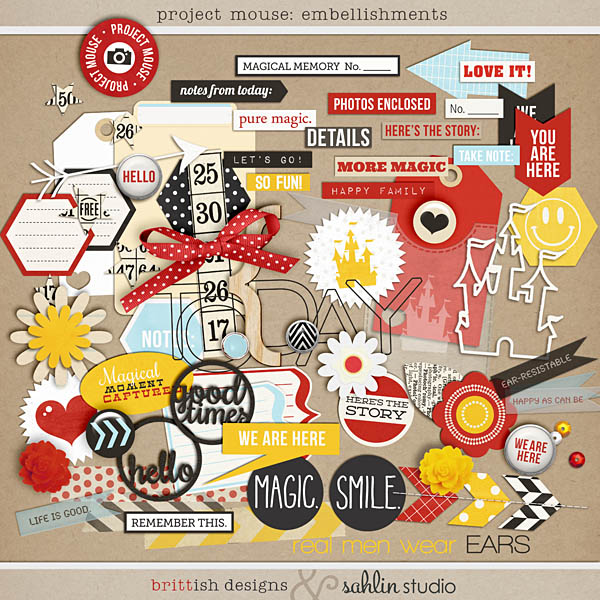 Oh and good news! – all new products will be 20% off today
(excluding the bundle because that's already 31% off the regular price!)!!
(Pssst! There are freebie opportunities at the end of this post!! So, keep on reading… )

Showing Off Project Mouse – The Basics
KRISTA >> My plan is to scrap my trip ENTIRE upcoming trip Disney trip and make it into a real life "paper" Project Life version of Project Mouse. My plan is to print and bring the specific cards (coming soon) on our trip, so that at the end of the day I can hand my kids a card and ask them to write down their favorite thing of the day OR use the cards in the parks to collect autographs (then all that's left is to just slide them into my Project Life binder and pocket protectors when I get home).
Here is my first printed Project Mouse layout for this trip: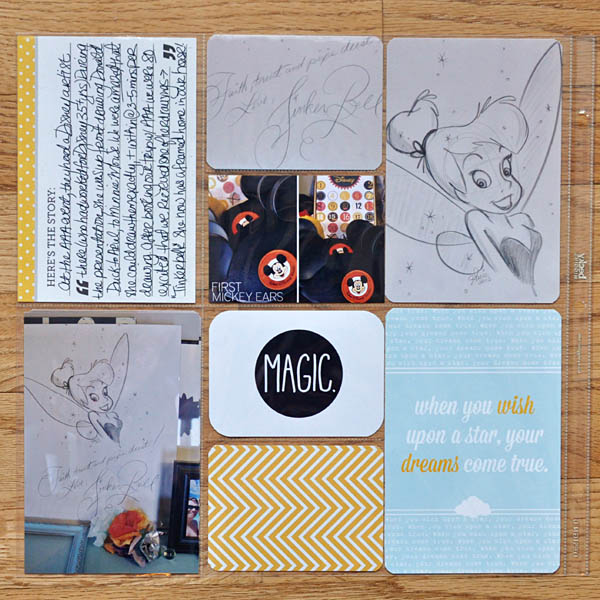 BRITT >> Britt will be doing everything DIGITALLY and she is conducting a little experiment. She will be trying to scrap her ENTIRE September 2012 Disneyland trip Pocket Style and use Project Mouse to get things started!! Her goals are to see: 1) if she likes Pocket Style enough for an entire album 2) how much she misses creating traditional pages 3) how long it takes and 4) if Pocket Style is really as quick and efficient as she thinks it is.
Here is her digital page: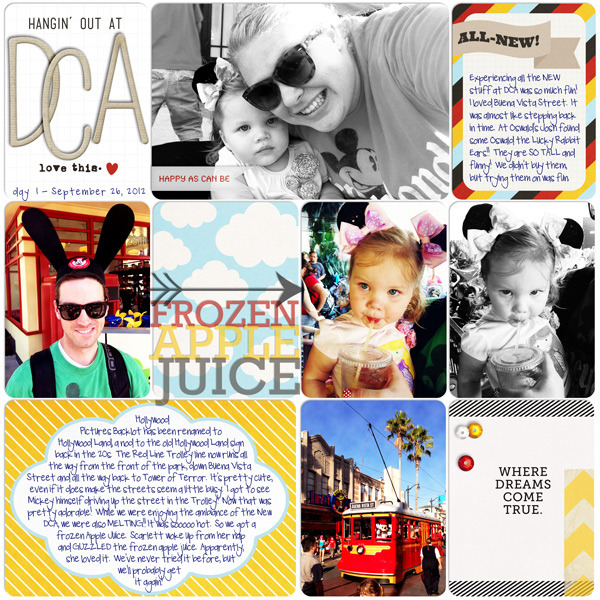 So we have both sides of the spectrum of how to use Project Mouse covered. Fun, yes?


Want to see more inspiration using Project Mouse: Bundle No. 1 – Basics?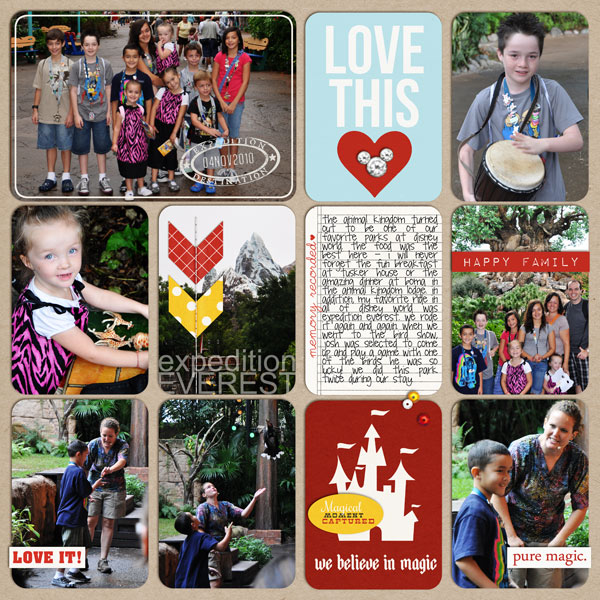 denise2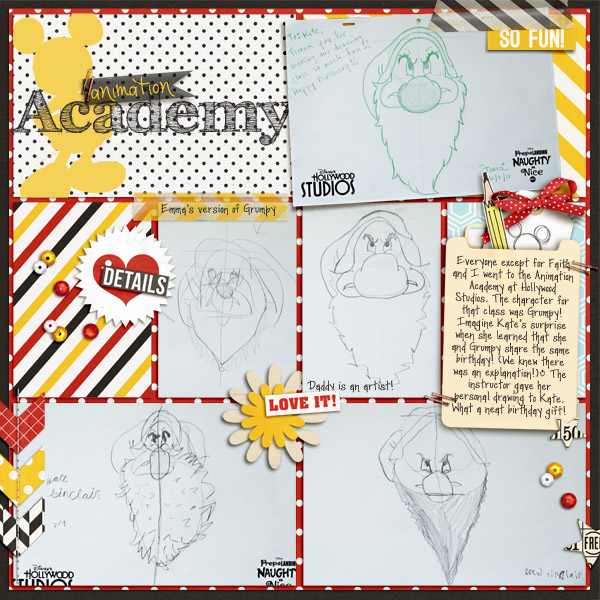 becca1976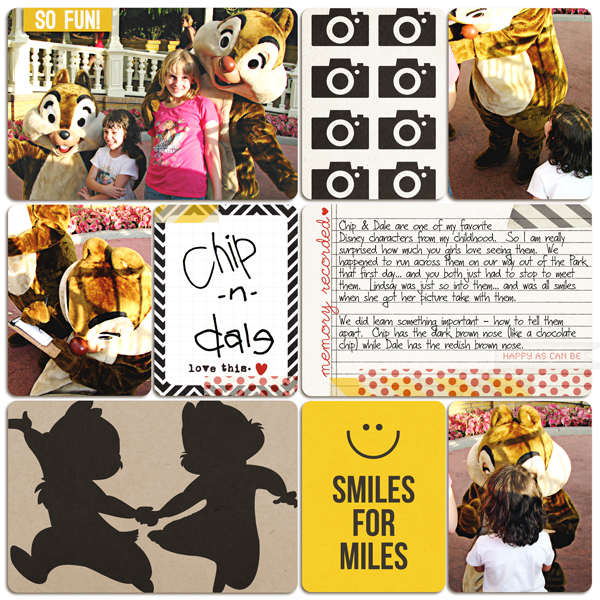 my2monkeys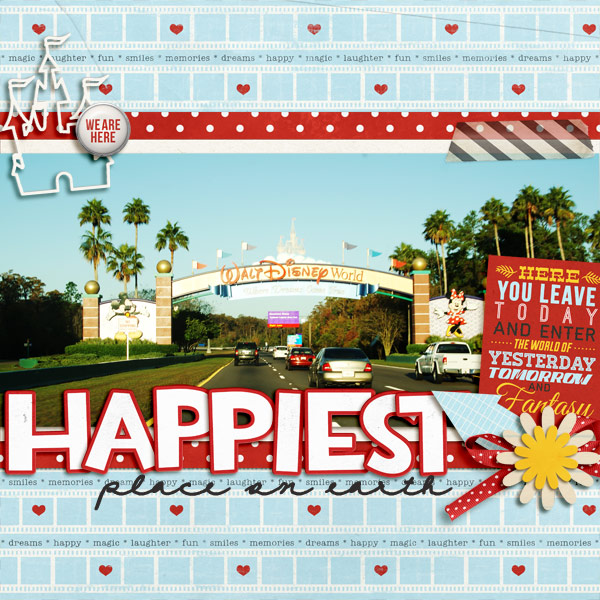 becca1976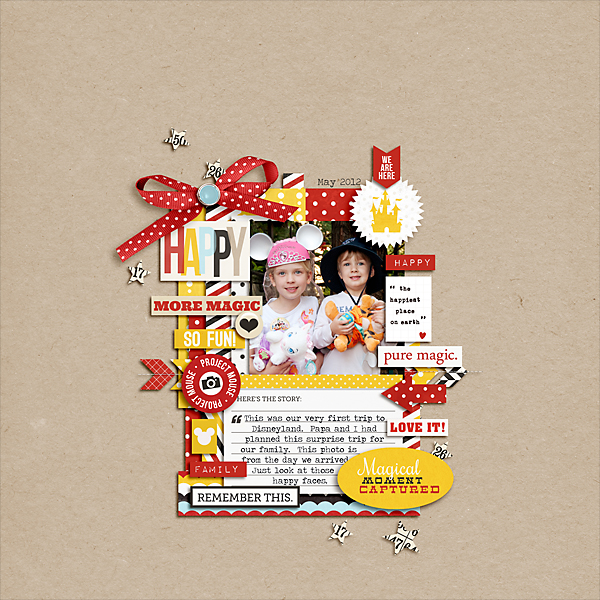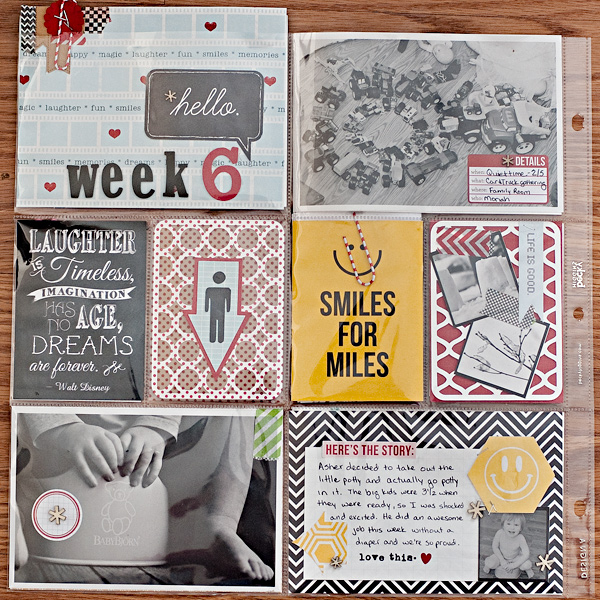 heathergw2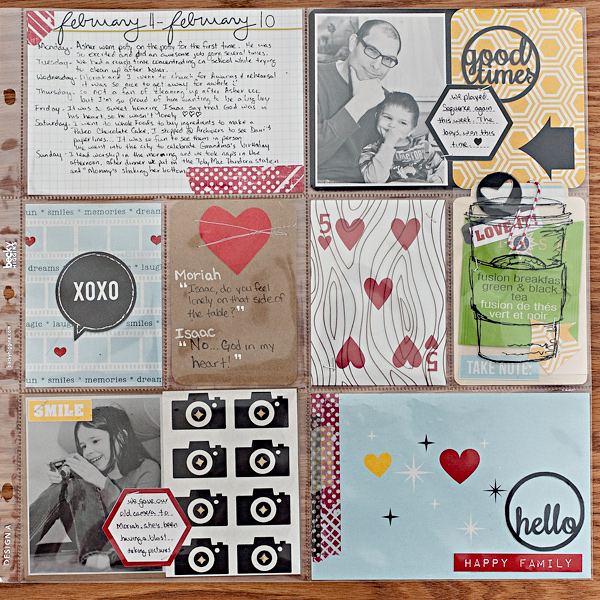 heathergw2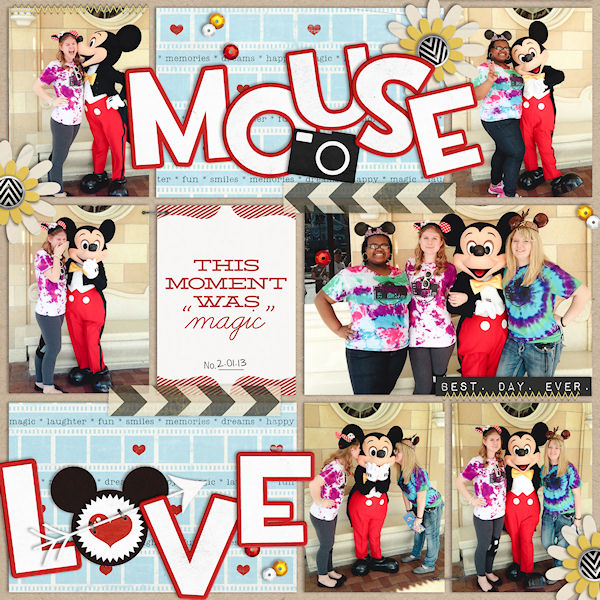 wendy1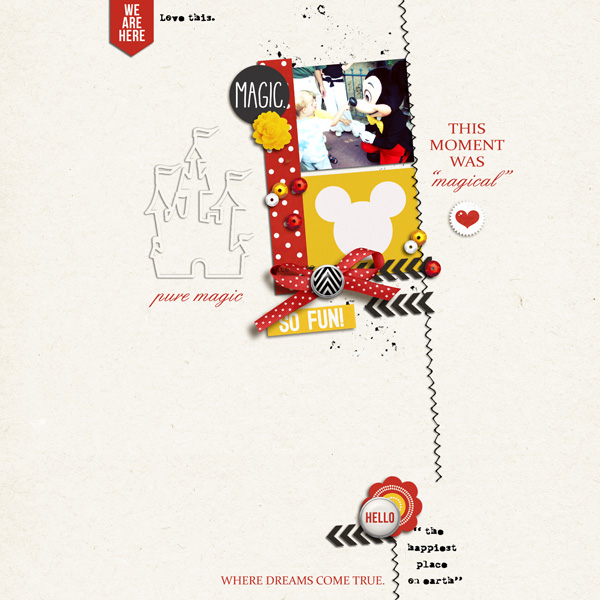 sucali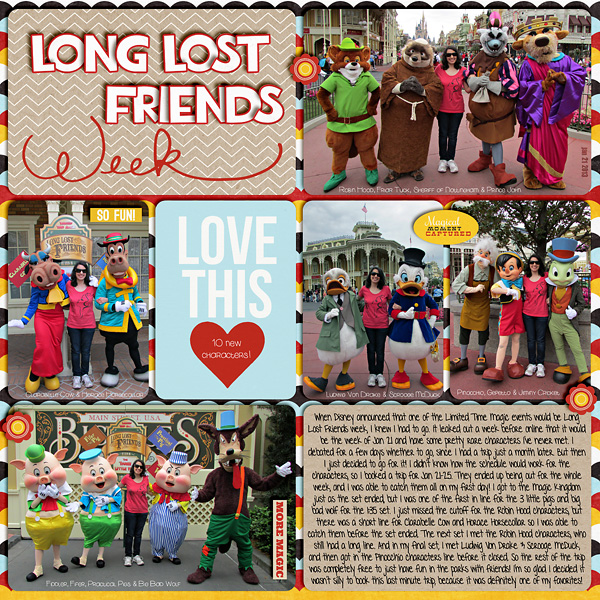 heather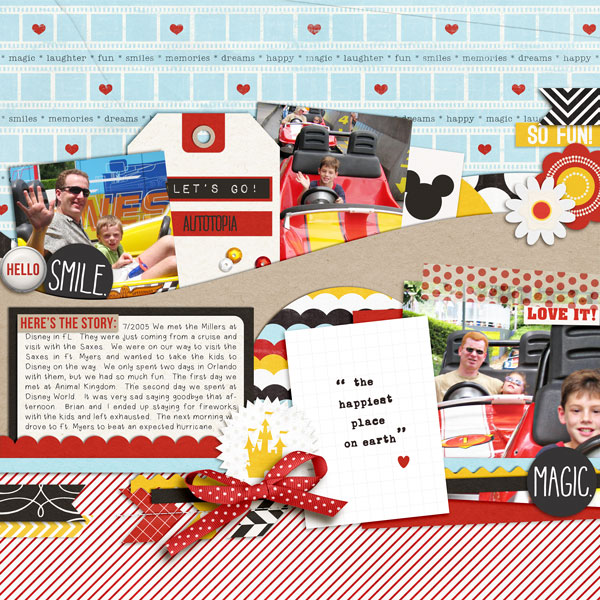 norton94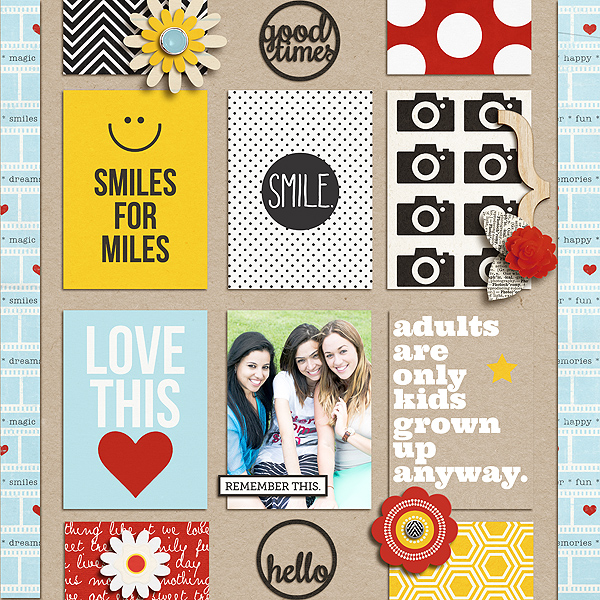 juhh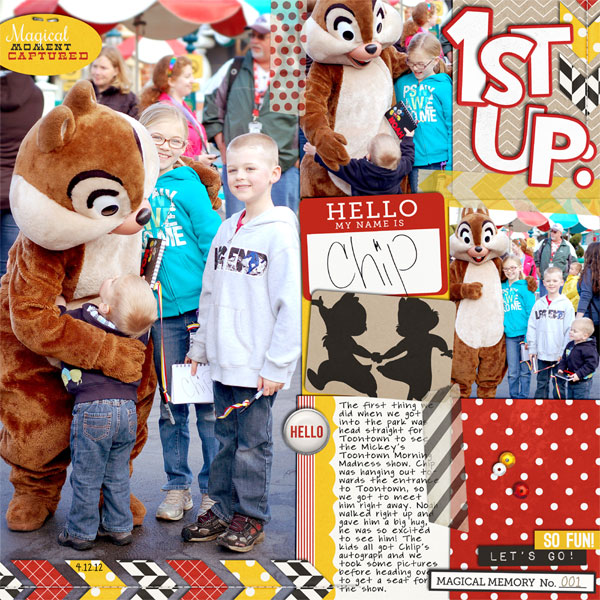 denise alamama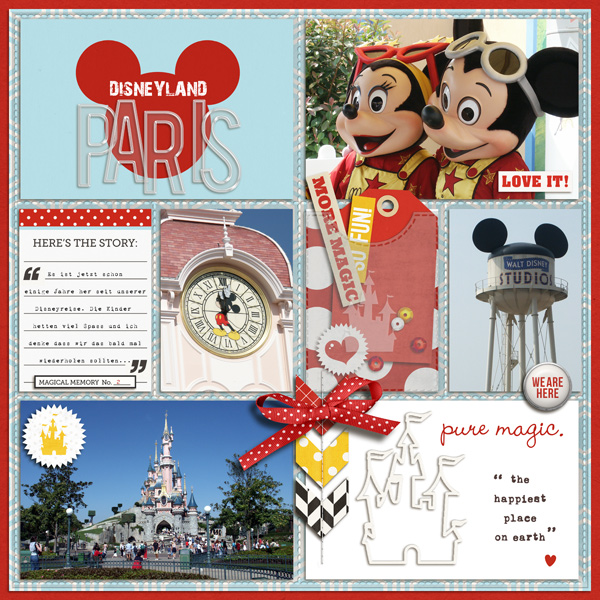 sucali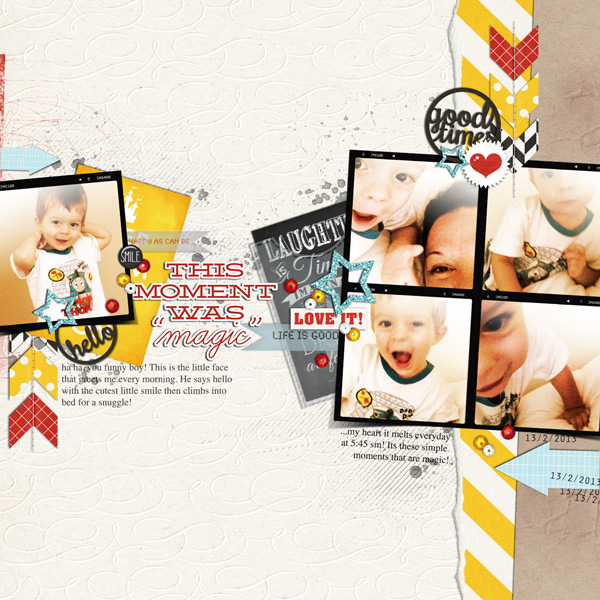 justagirl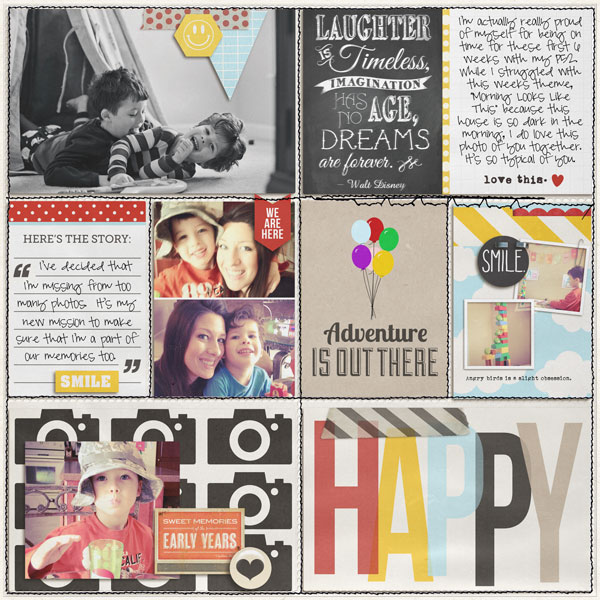 mommy2boyz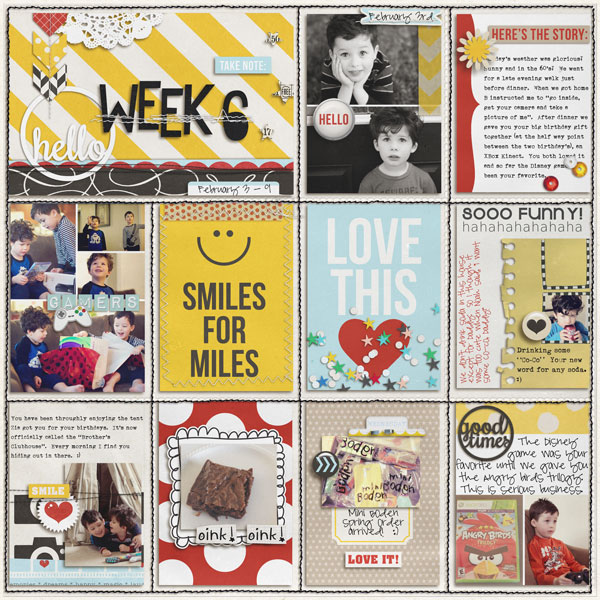 mommy2boyz
amberr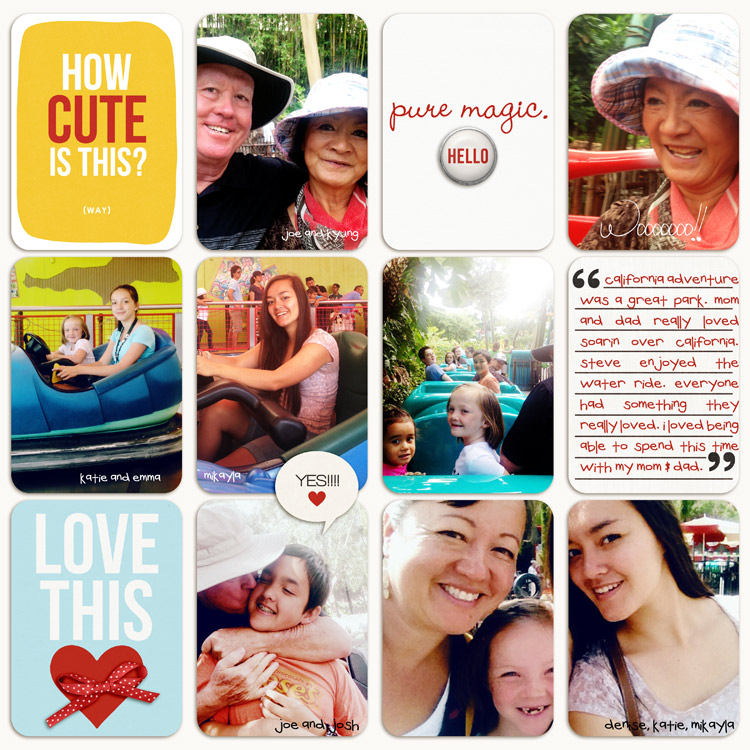 ▲neeceebee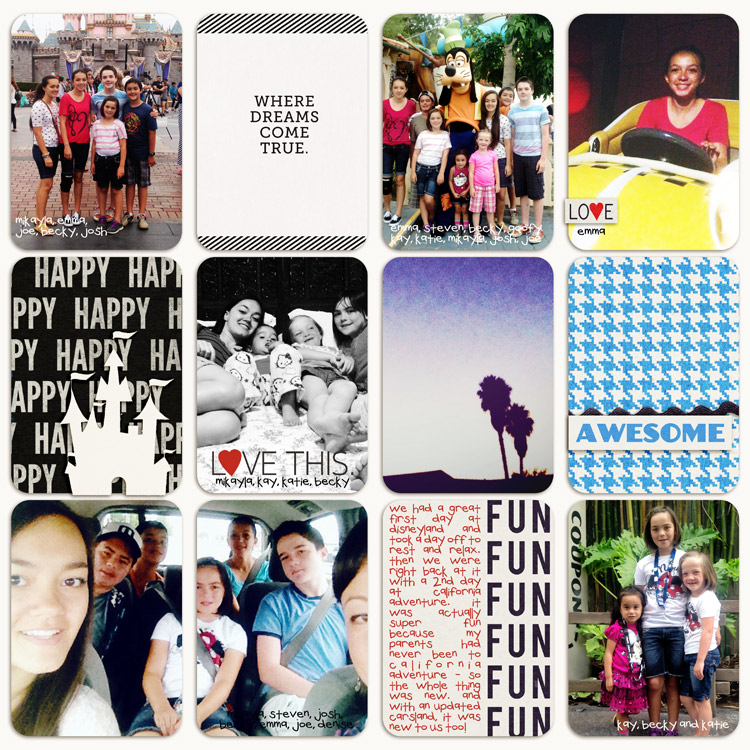 ▲neeceebee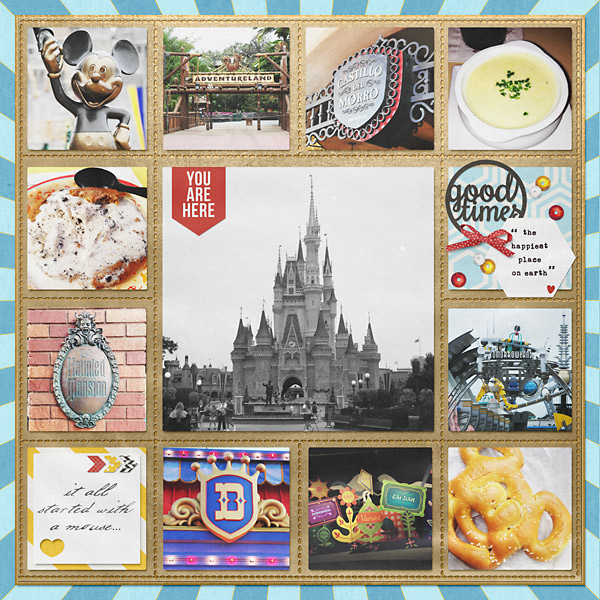 ▲PuSticks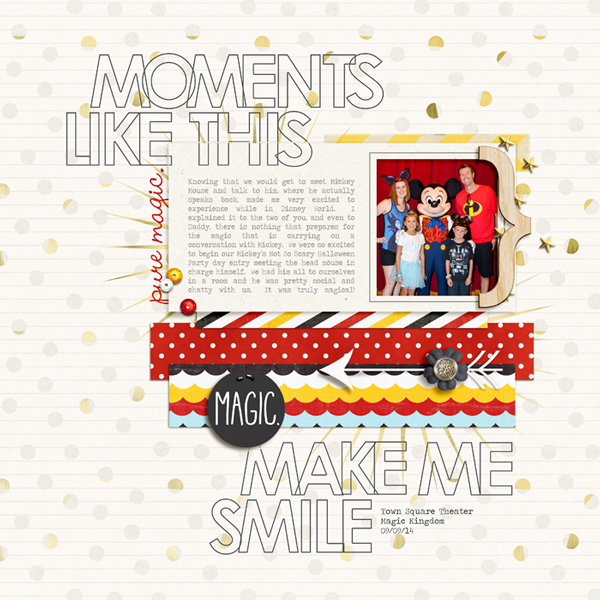 ▲rlma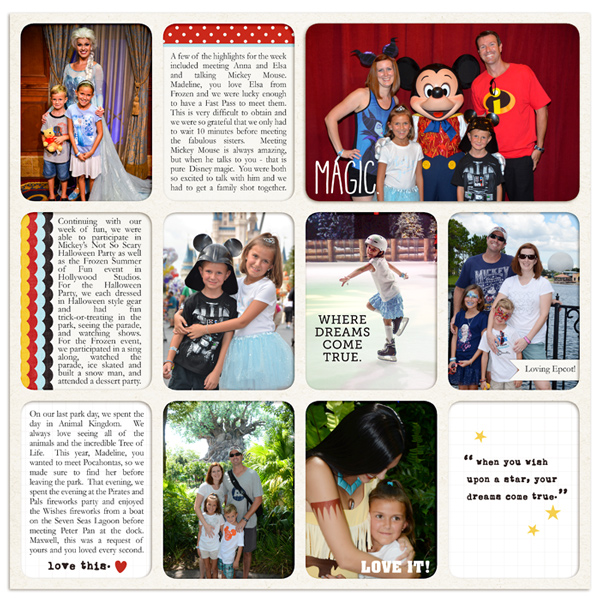 ▲rlma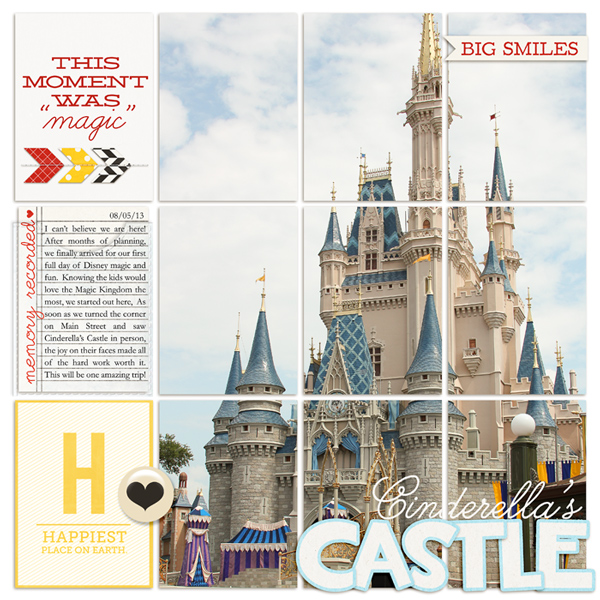 ▲rlma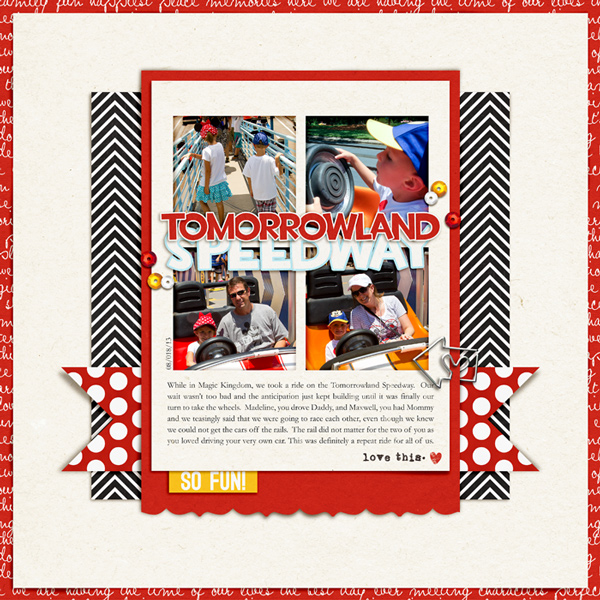 ▲rlma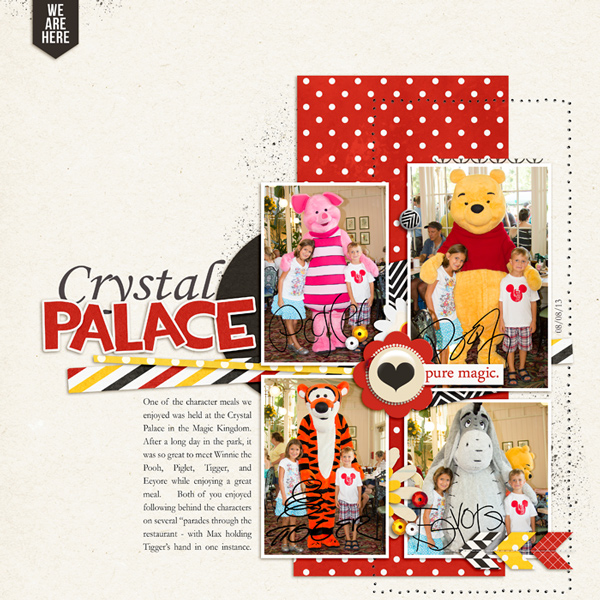 ▲rlma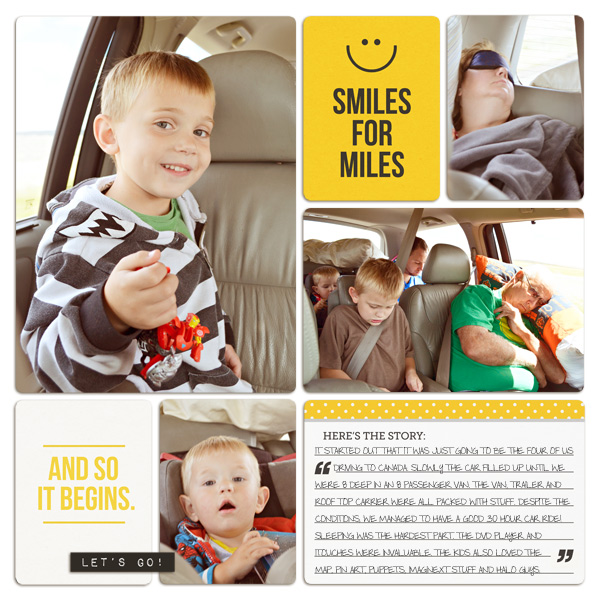 ▲plumdumpling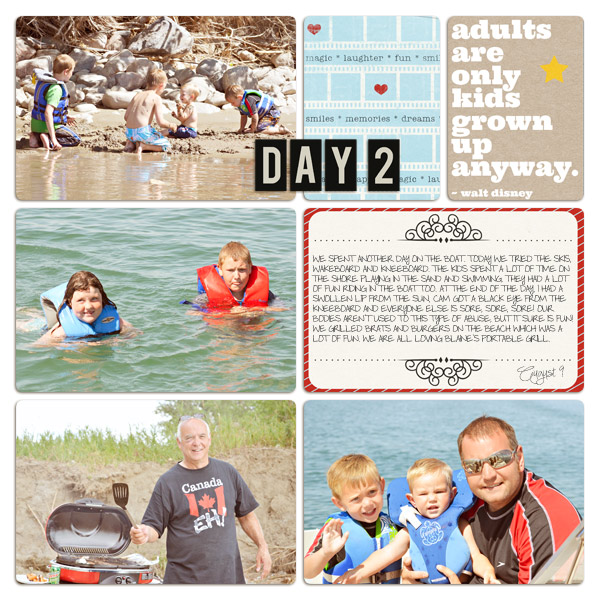 ▲plumdumpling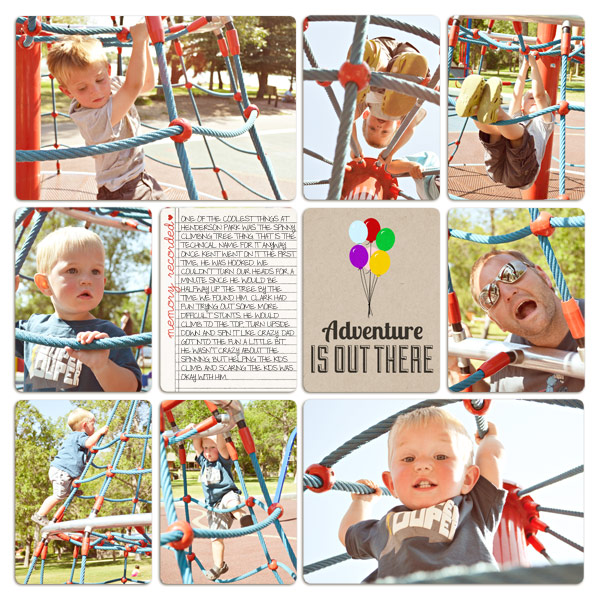 ▲plumdumpling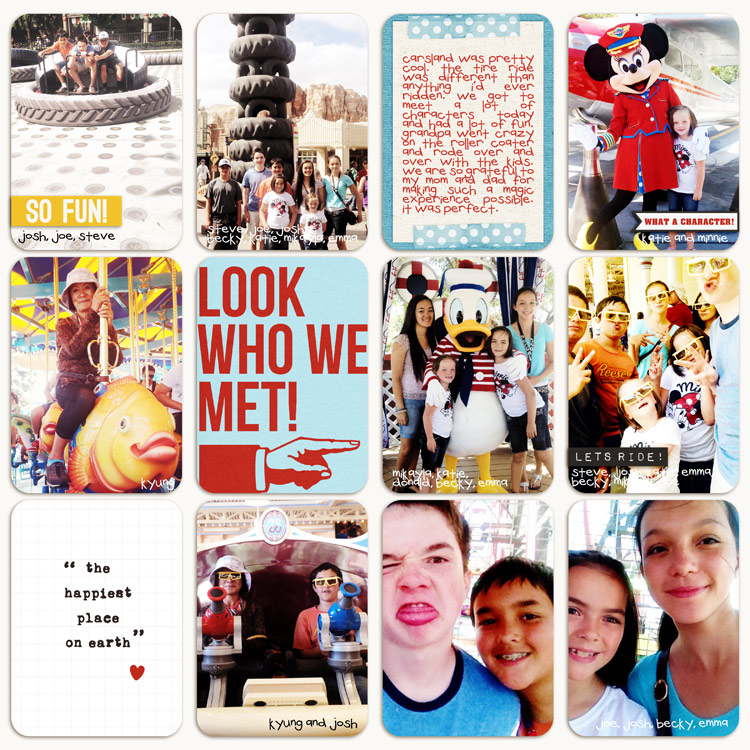 ▲neeceebee
FREEBIE ALERT
Here's a FREE pack of Mickey Paint Cards to add to your Project Mouse creations!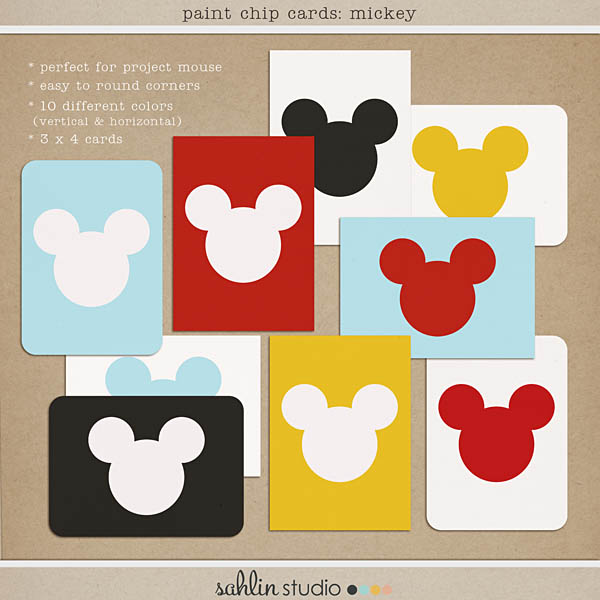 And don't forget to stop by Britt's blog to pick up her FREEBIE:
Save
Save
Save