Are you ready for another Project Mouse collection?  Meeee tooo!!!  This time all about "Cars".  I have to admit, it "may or may not" have been started from a selfish need for this collection.  LOL!   All of my magical "car" themed photos were stacking up.  From Disneyland Carsland photos, Test Track, Autopia, Rockin' Rollercoaster, Indy Speedway… OK I had a few.  But what's a girl to do?   Chat with my best designer friend, Britt and tackle this together of course!!
For this installment we bring you "Project Mouse (Cars)". Fasten your seat belts, because this collection is zooming your way!  Do you have a little one that  lives to play with his Hot Wheels?  Or a new teen driver with a need for speed? Or maybe a hubby that gets starry-eyed at classic car shows?   This collection is perfect for scrapping your road trips, favorite toys, favorite cars characters, vacations, and of course all those magical cars theme-park moments!
*** FREEBIE ALERT *** Be sure to scroll all the way to the bottom for a fun freebie!!
Project Mouse: Cars (Bundle)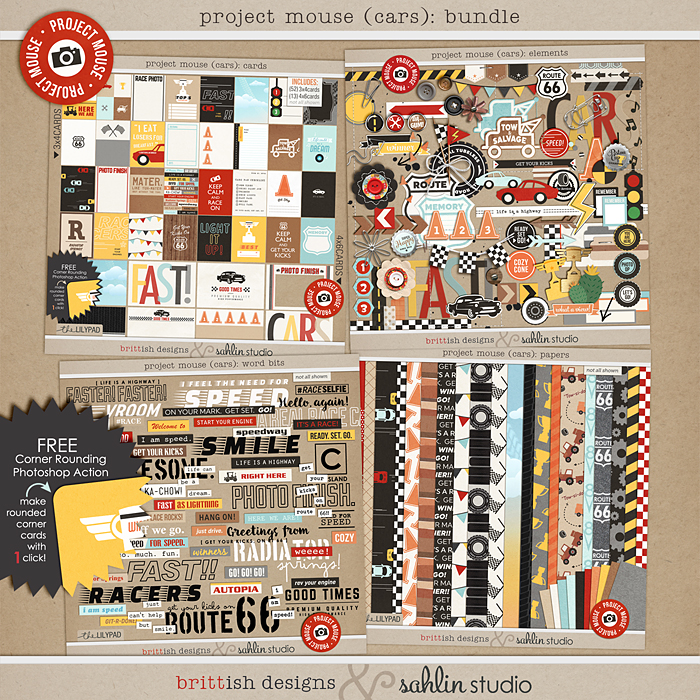 Project Mouse: Cars (Cards)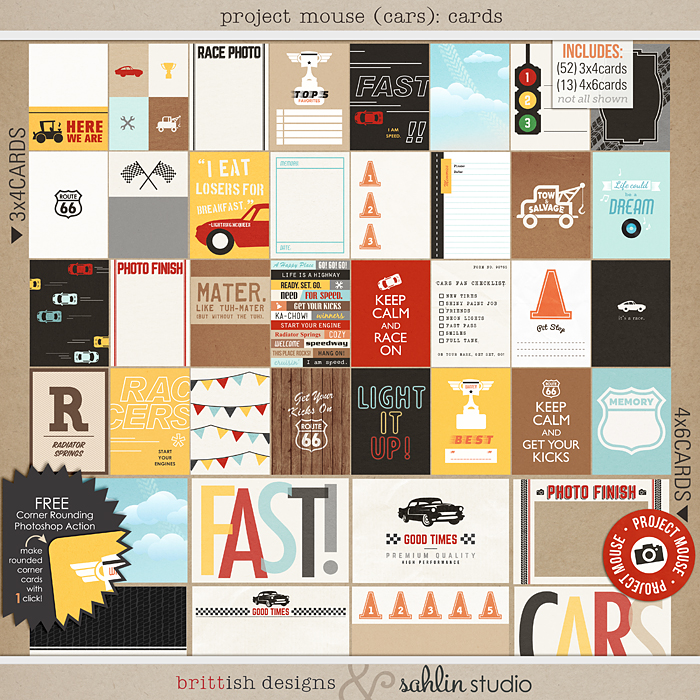 Project Mouse: Cars (Elements)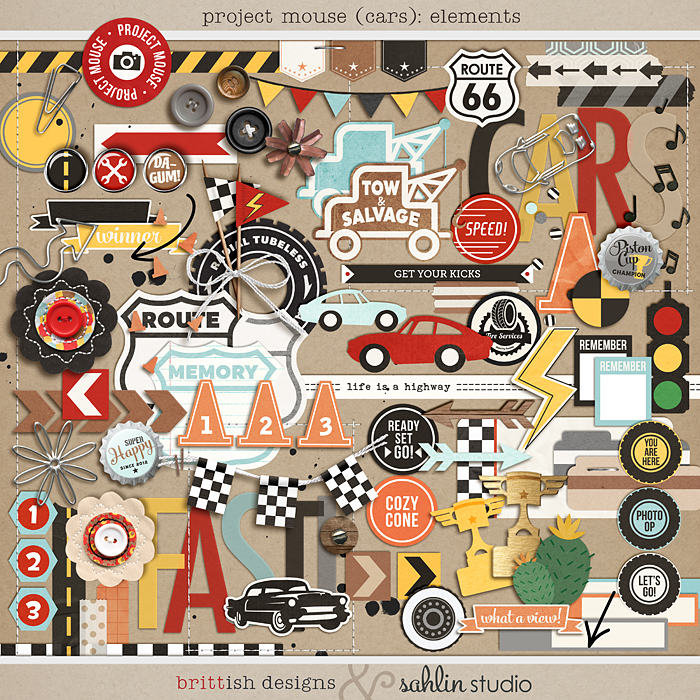 Project Mouse: Cars (Papers)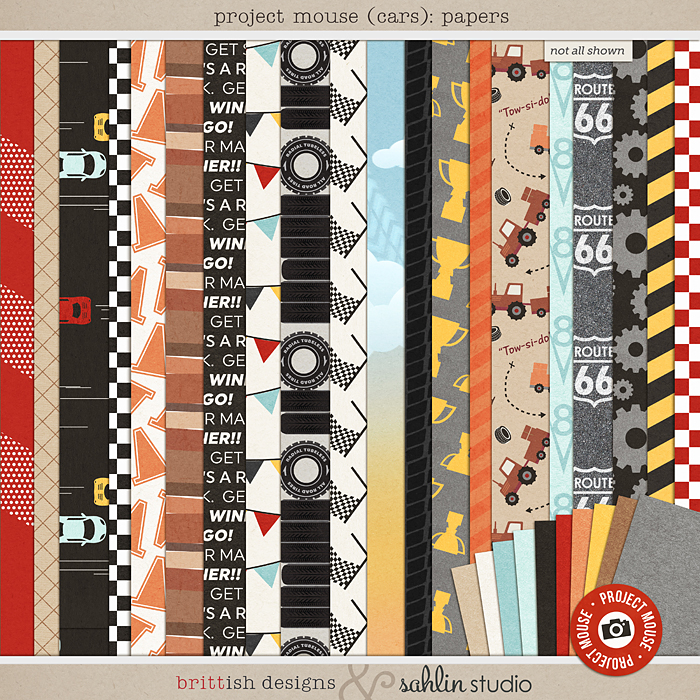 Project Mouse: Cars (Word Bits)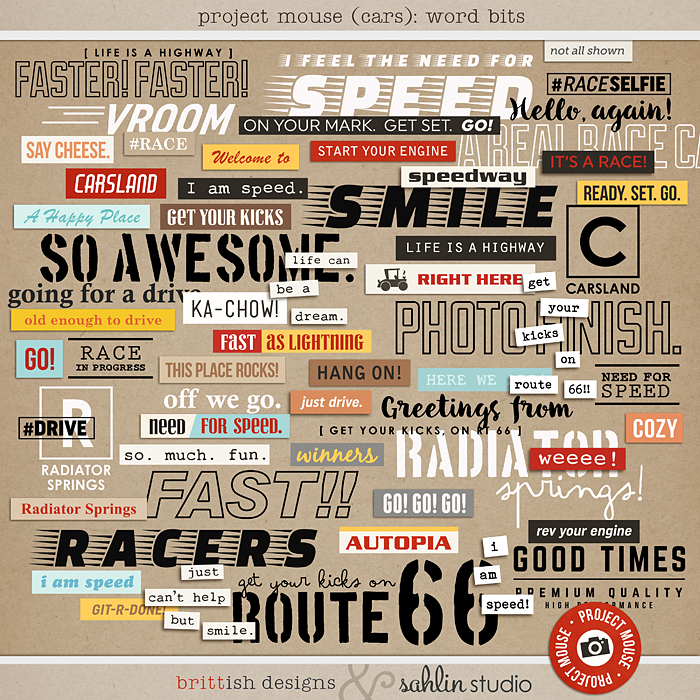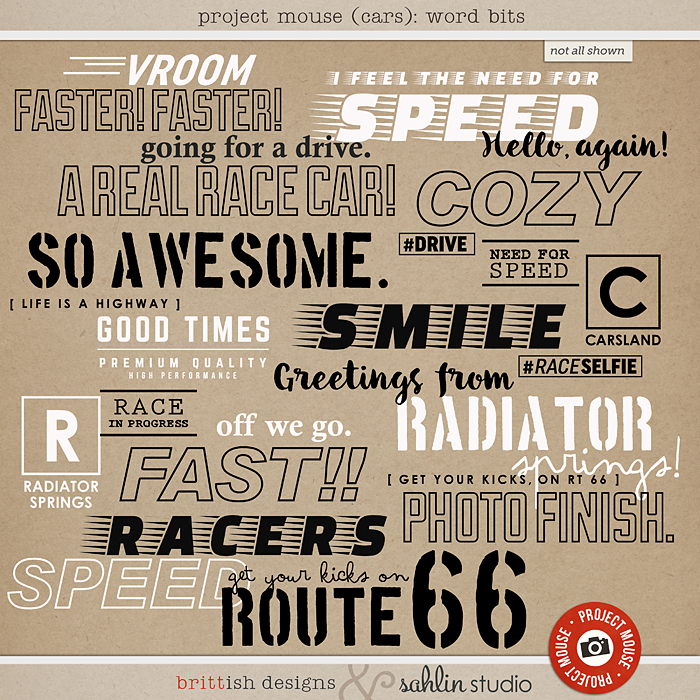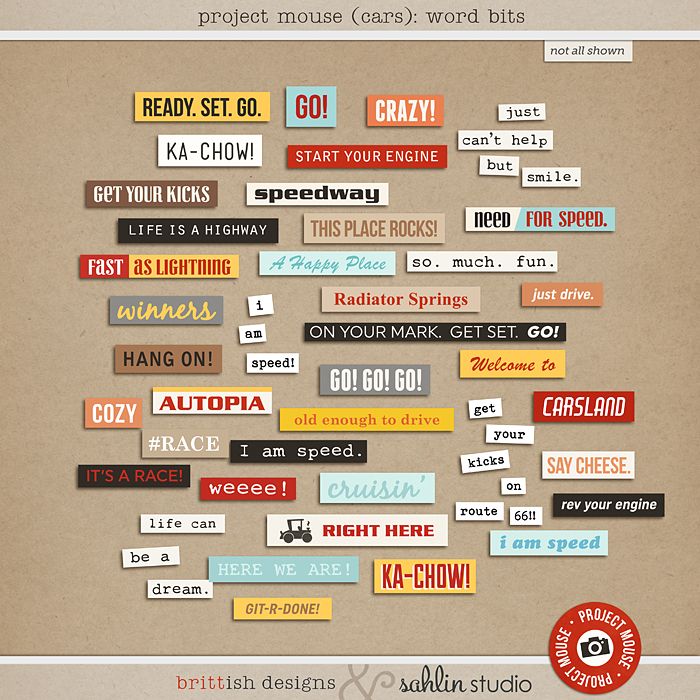 Krista's Pages
Goodness Me. Britt and I went ALL sorts of crazy scrapbooking with this kit. Seriously!!  I did 4 Layouts, PLUS I have 3 more in the works on my computer/printer right now.  Like I said before, I soooo needed this kit.  Check out a few of my pages.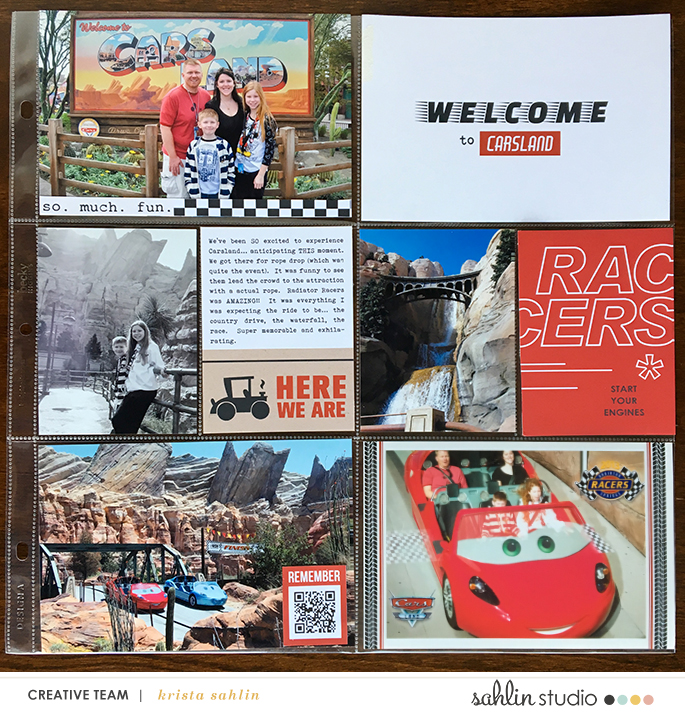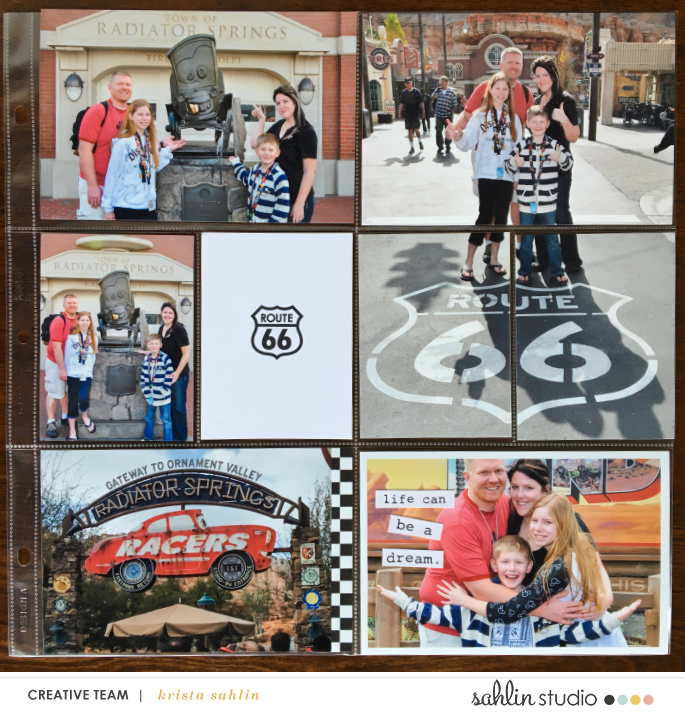 (full page)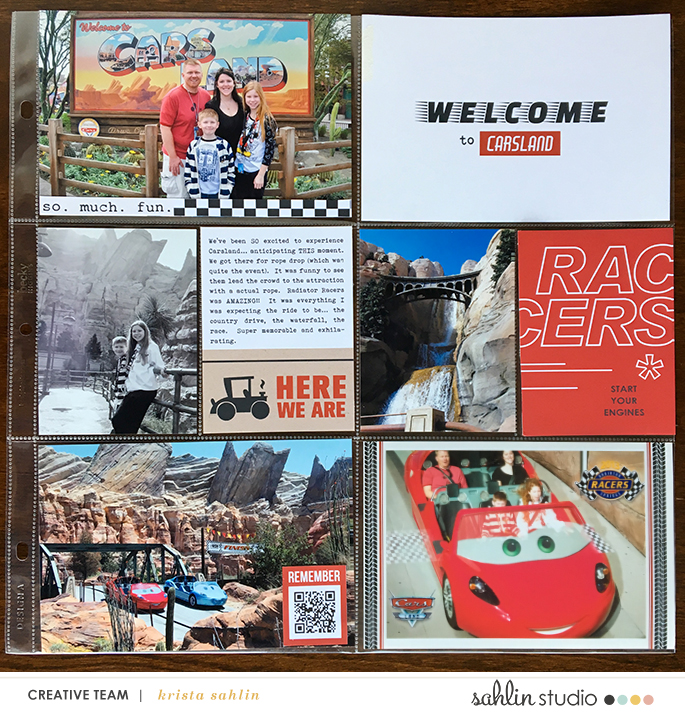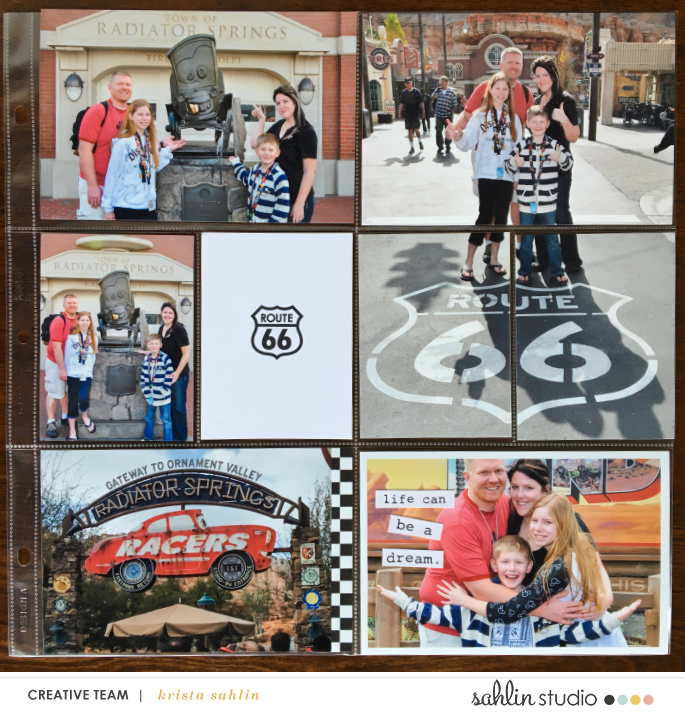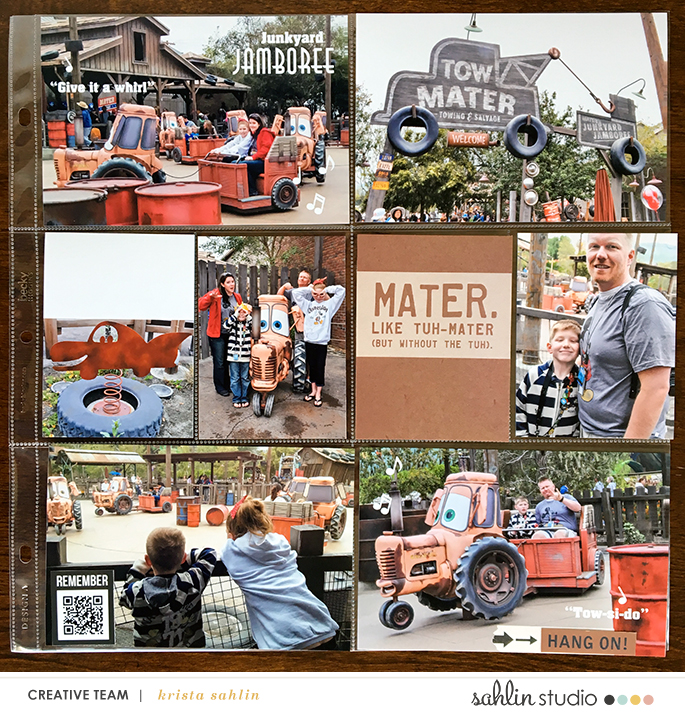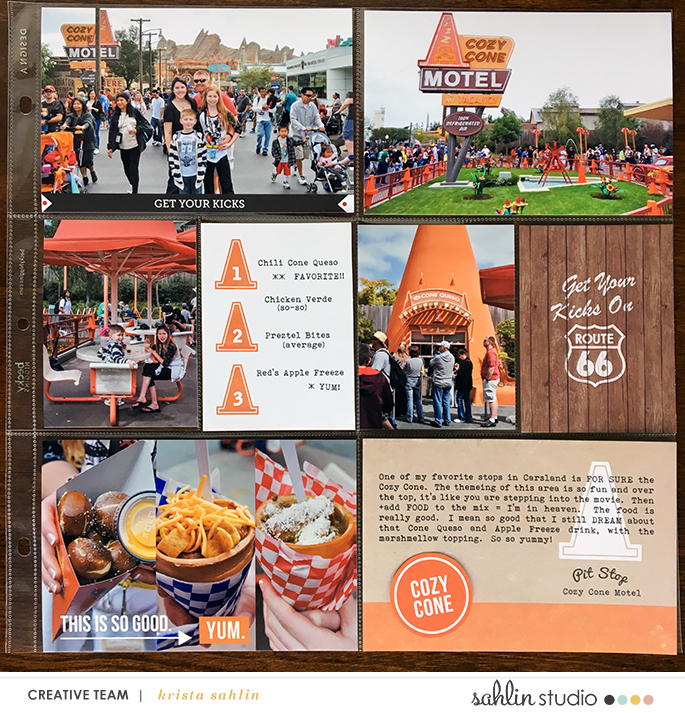 Britt's Pages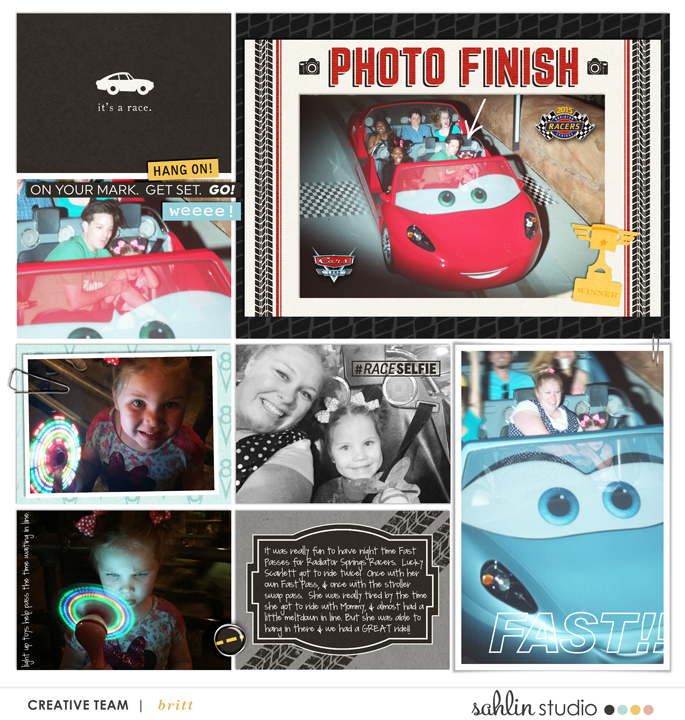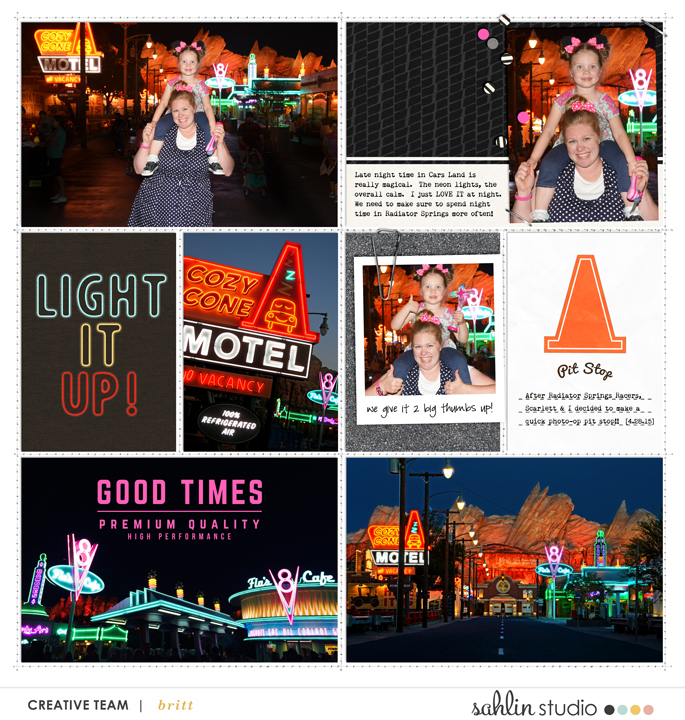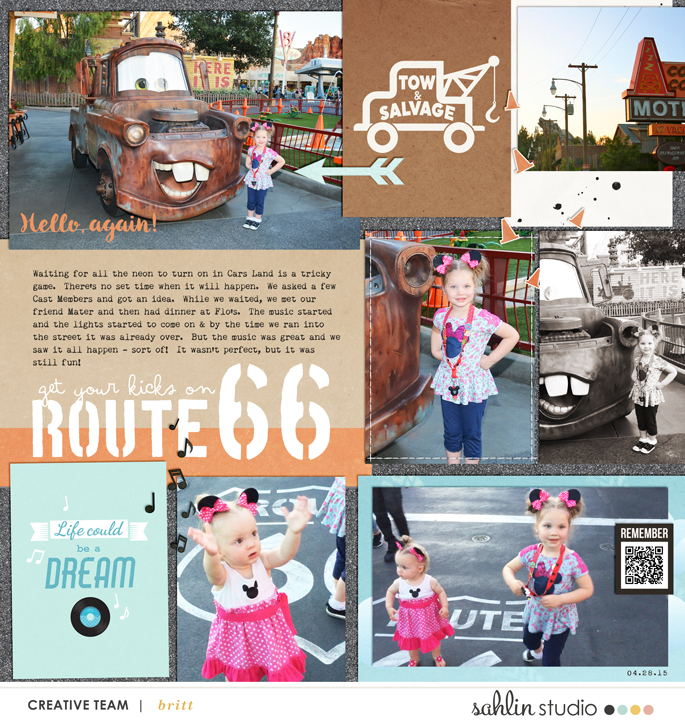 Creative Team Pages
*** WARNING ***  Get ready for Inspiration OVERLOAD!!  They are amazing!!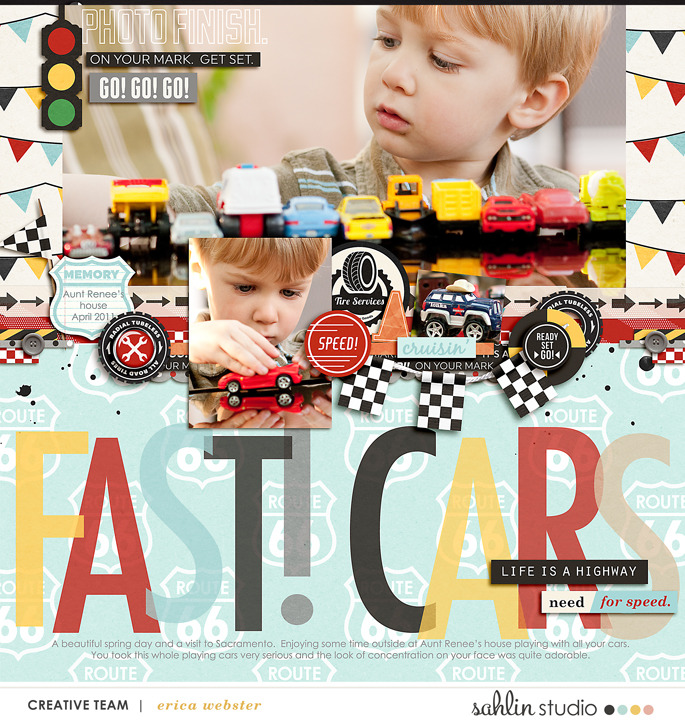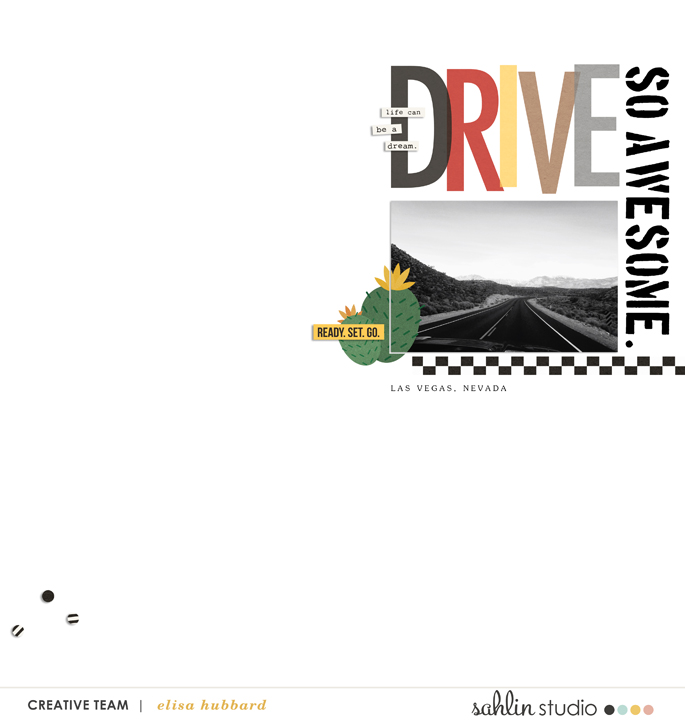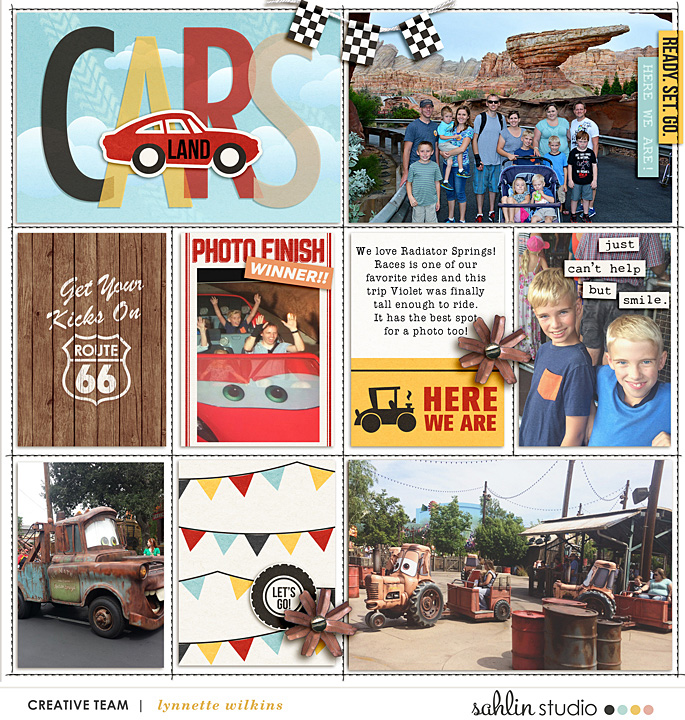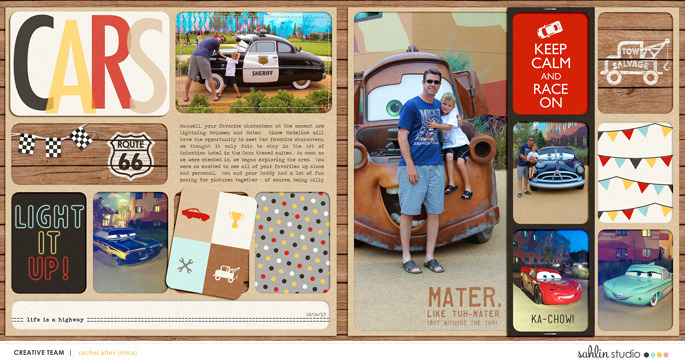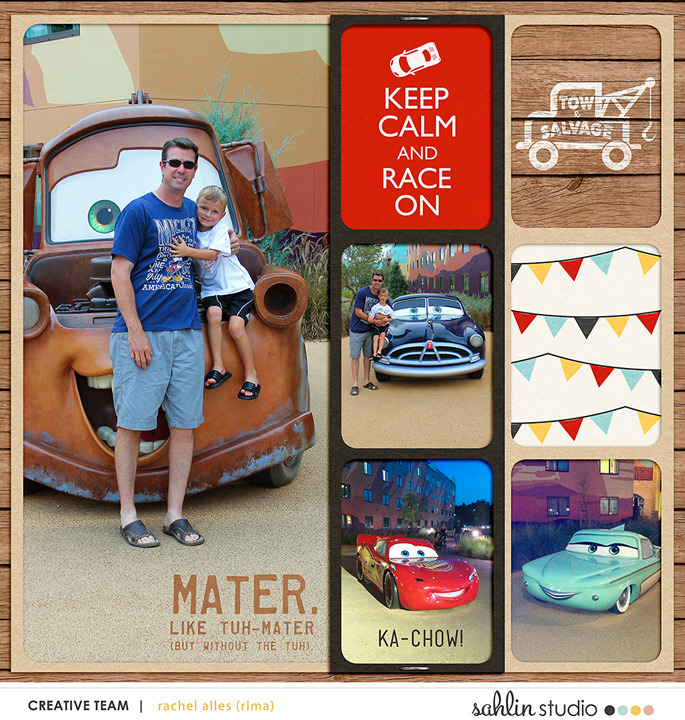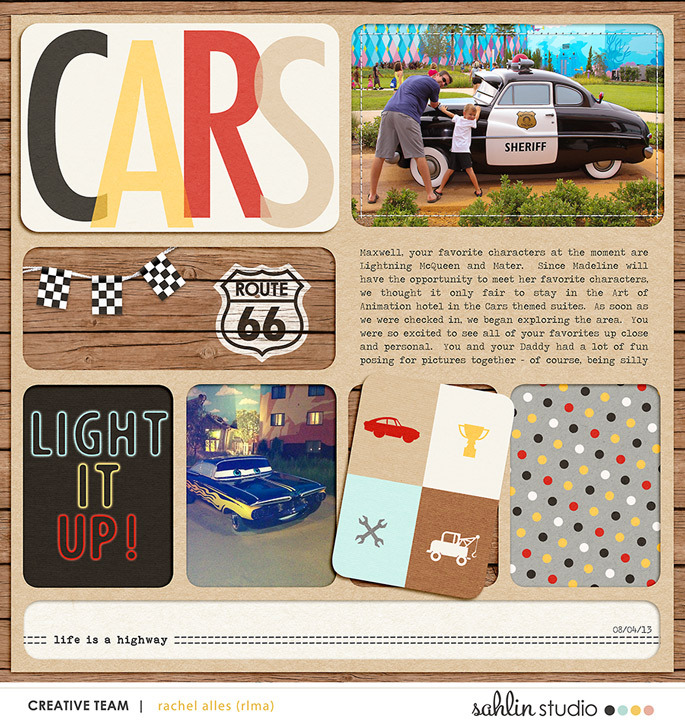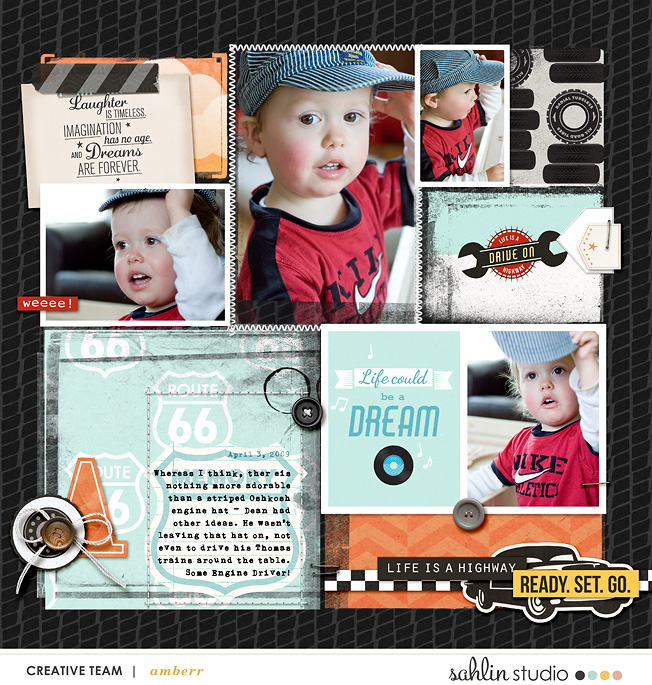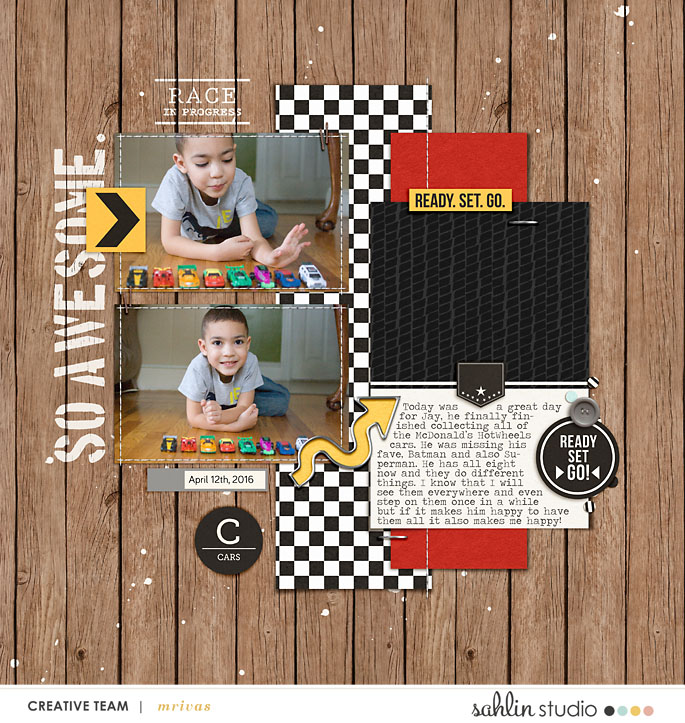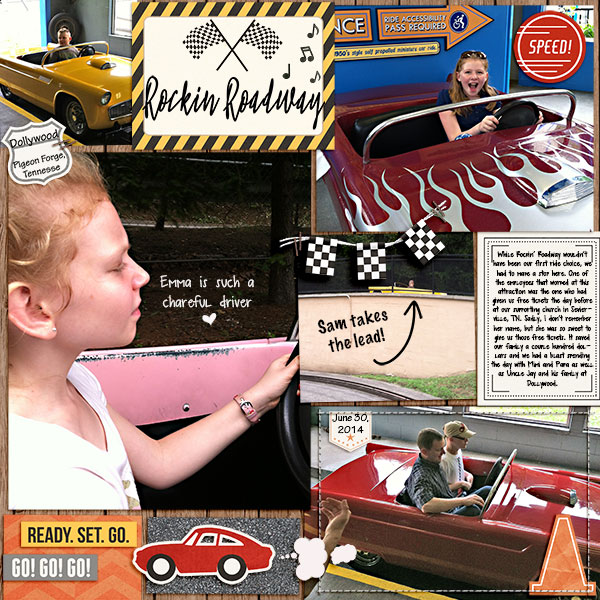 ▲becca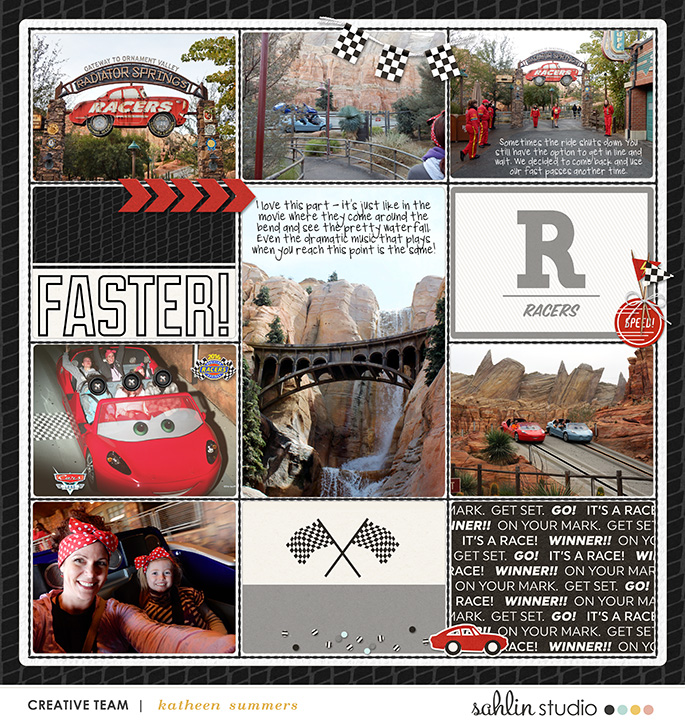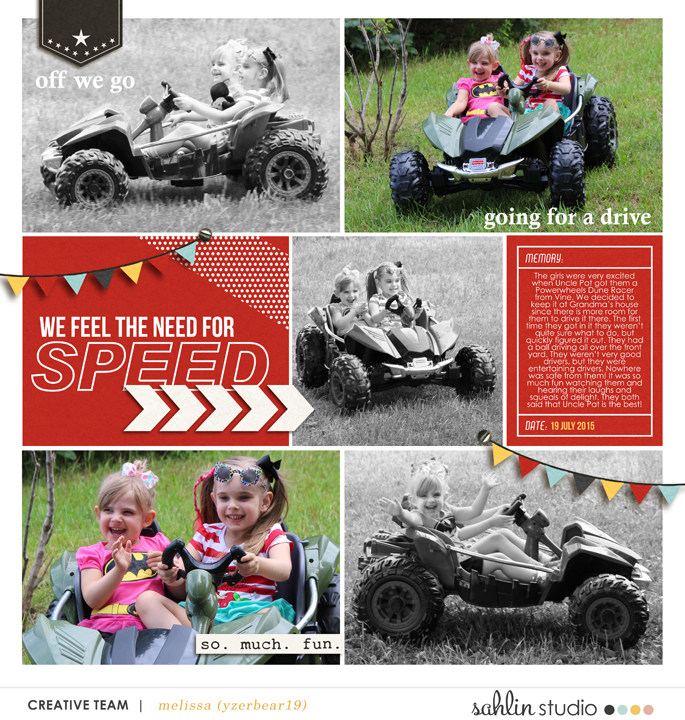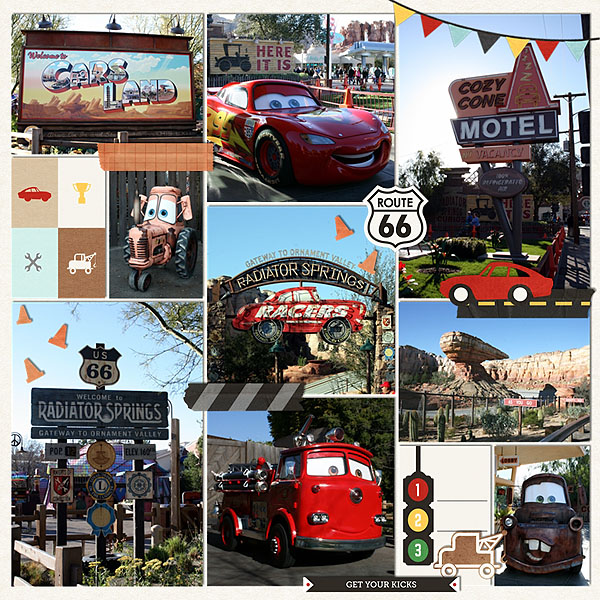 ▲melinda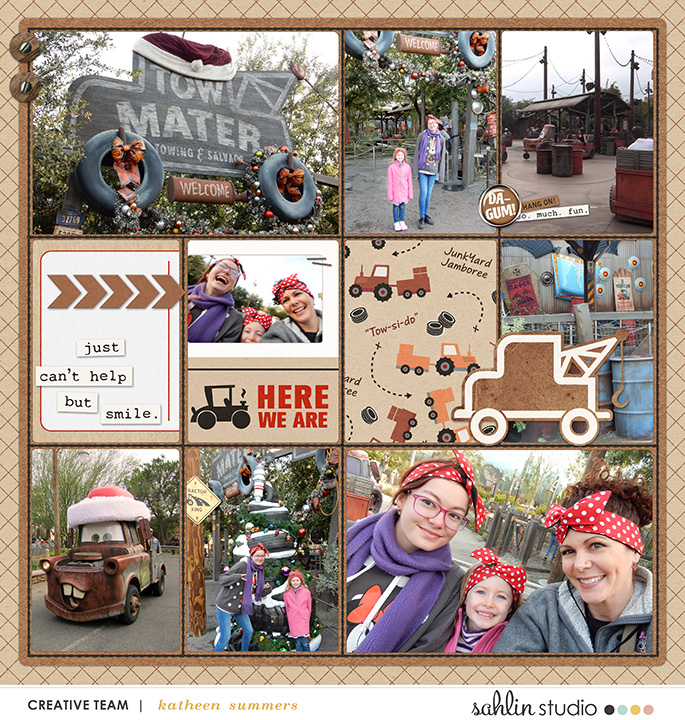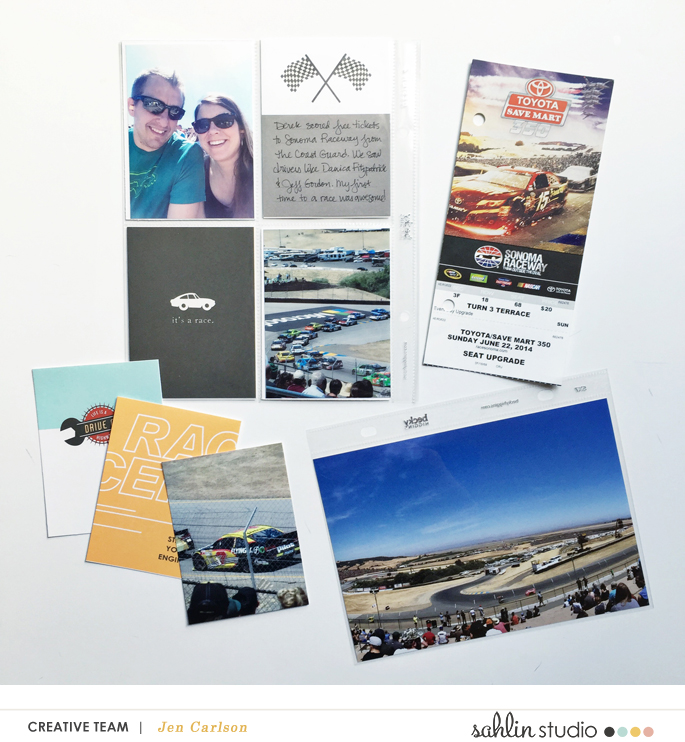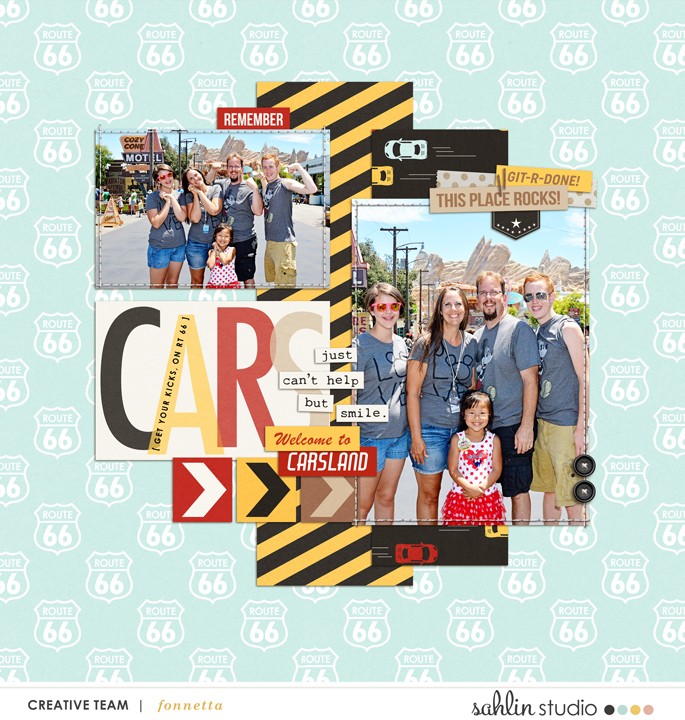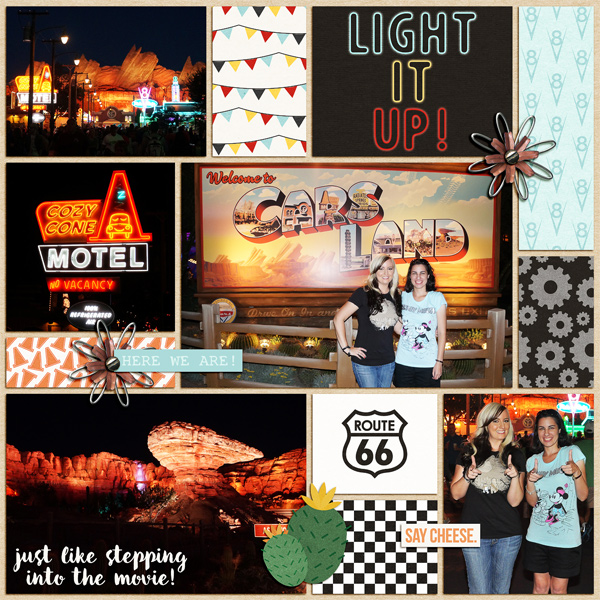 ▲tanya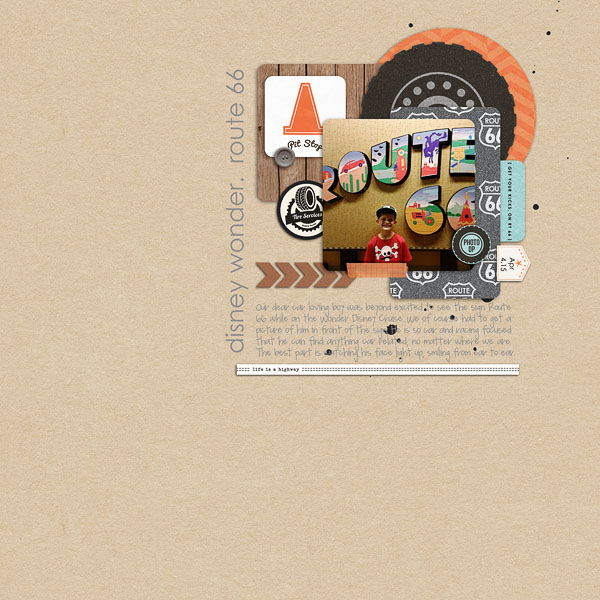 ▲erica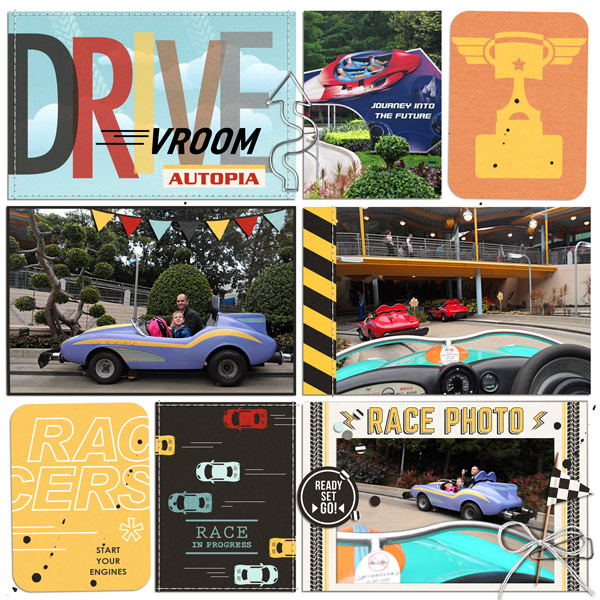 ▲justine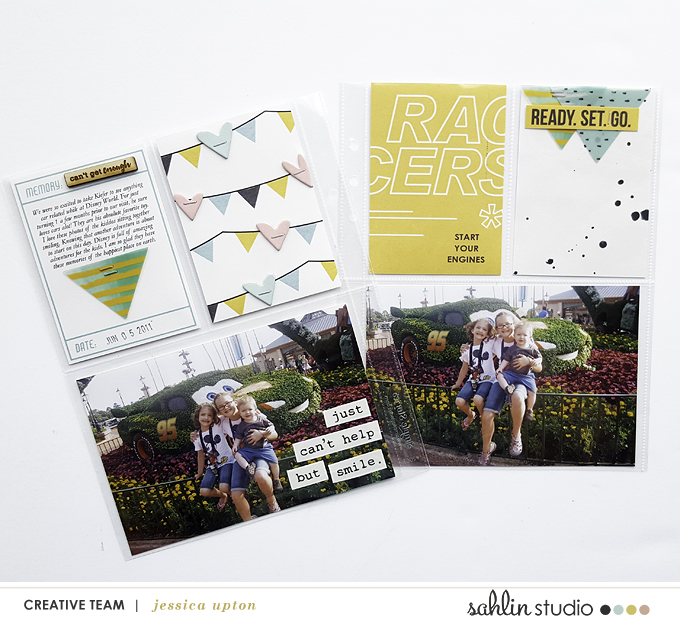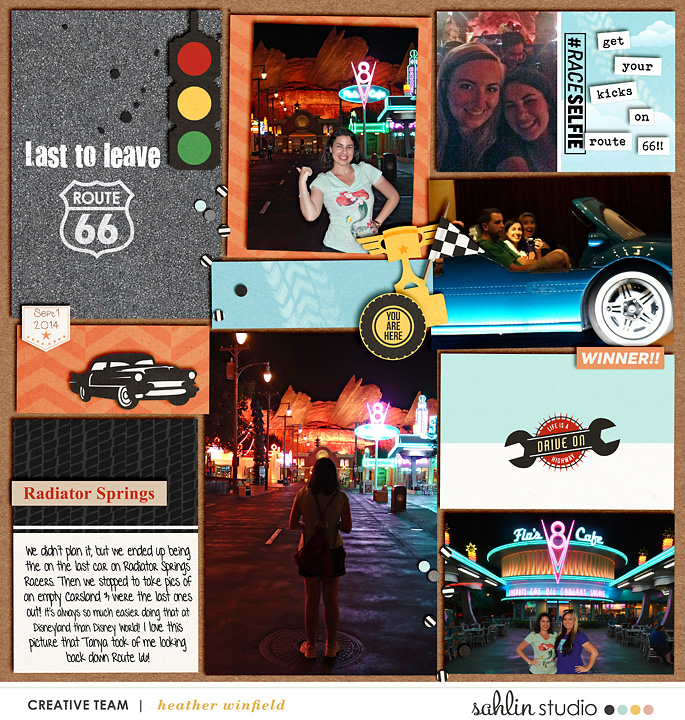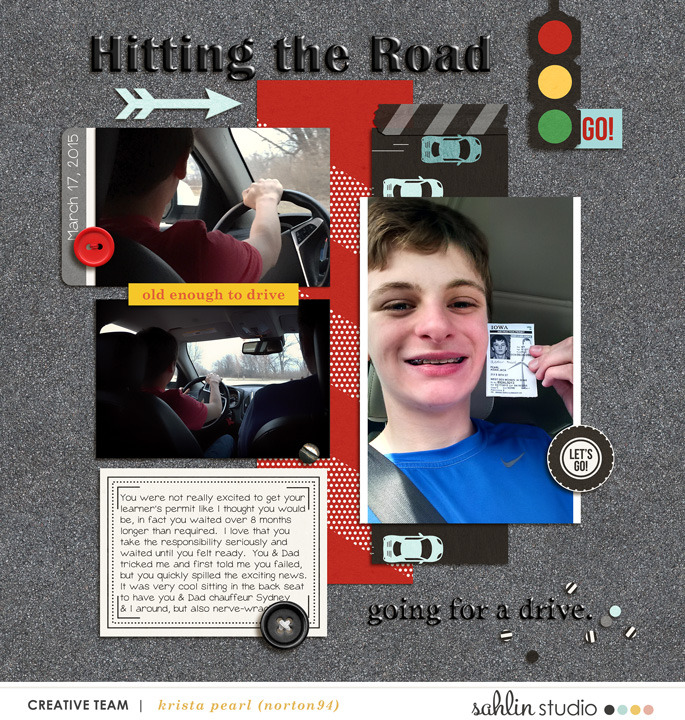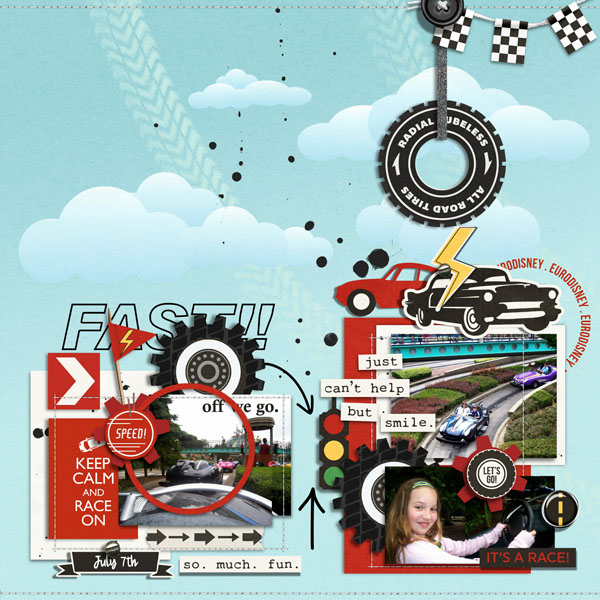 ▲MrsPeel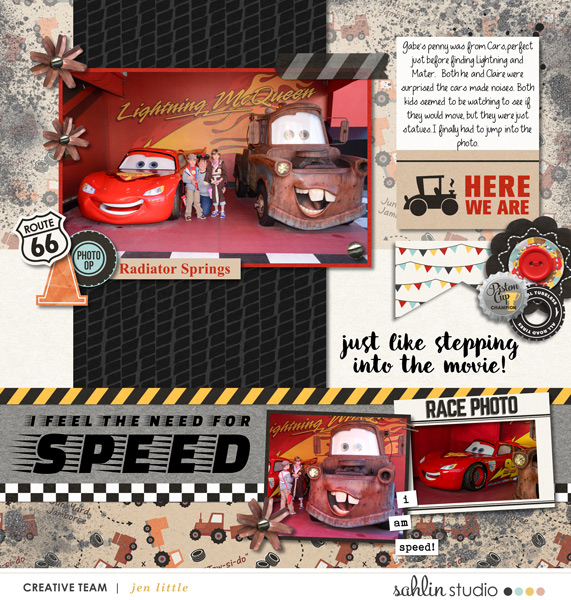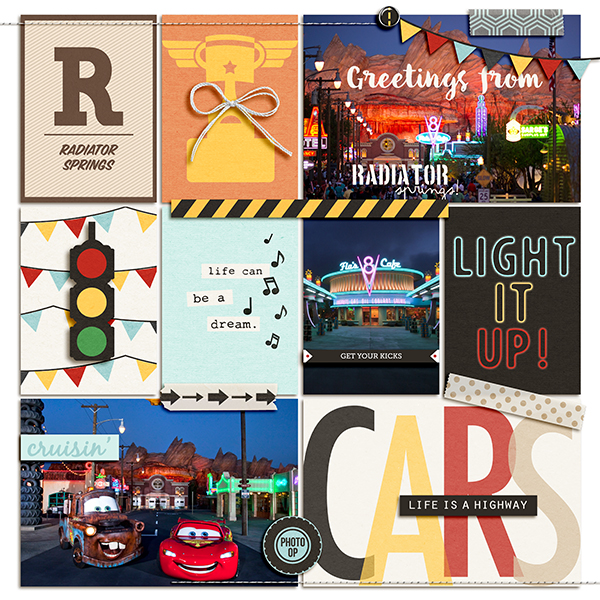 ▲julie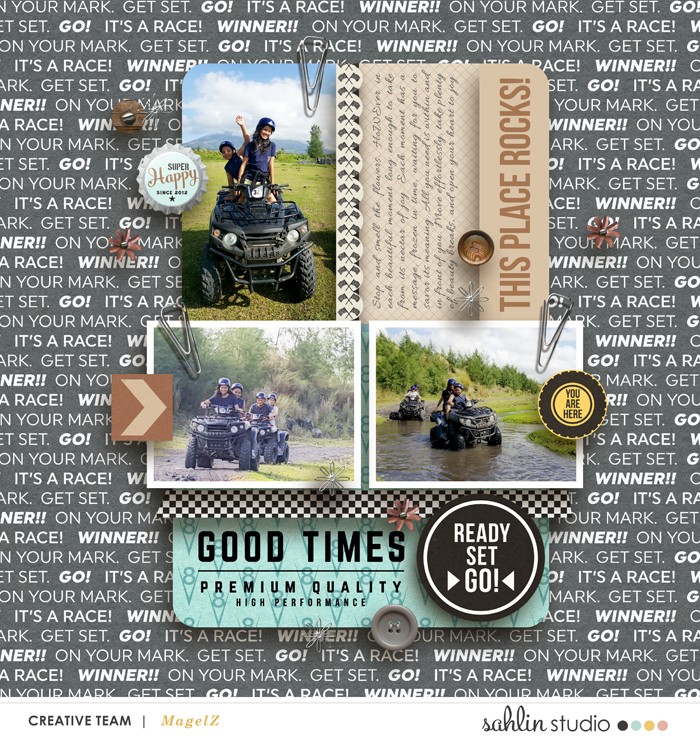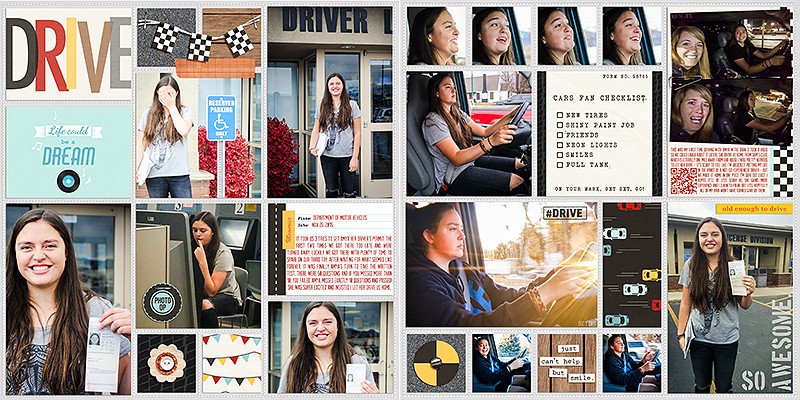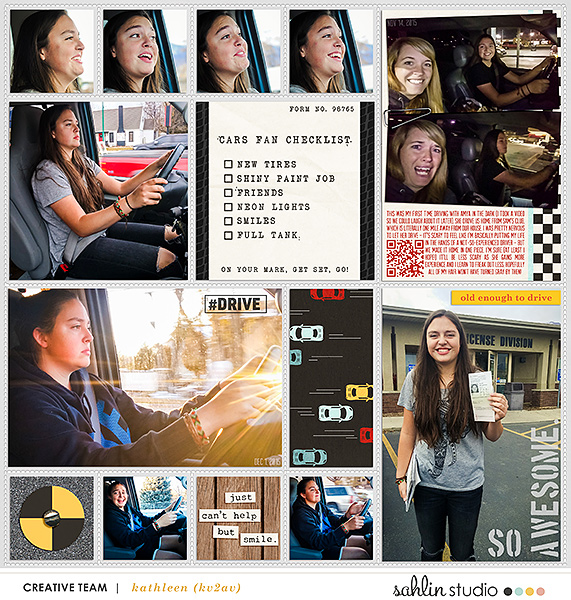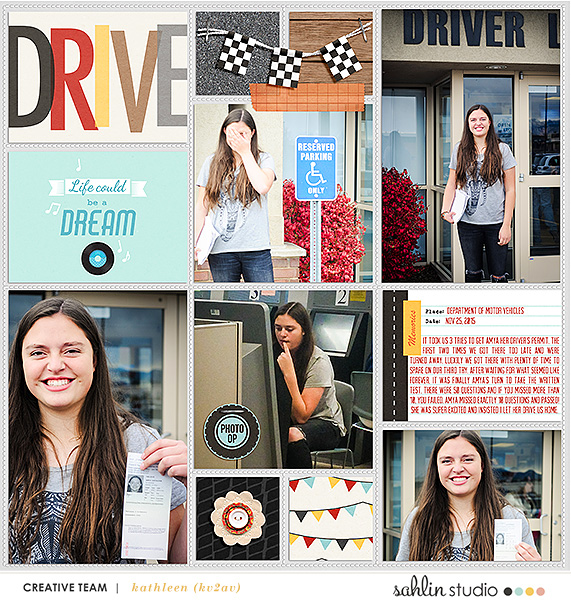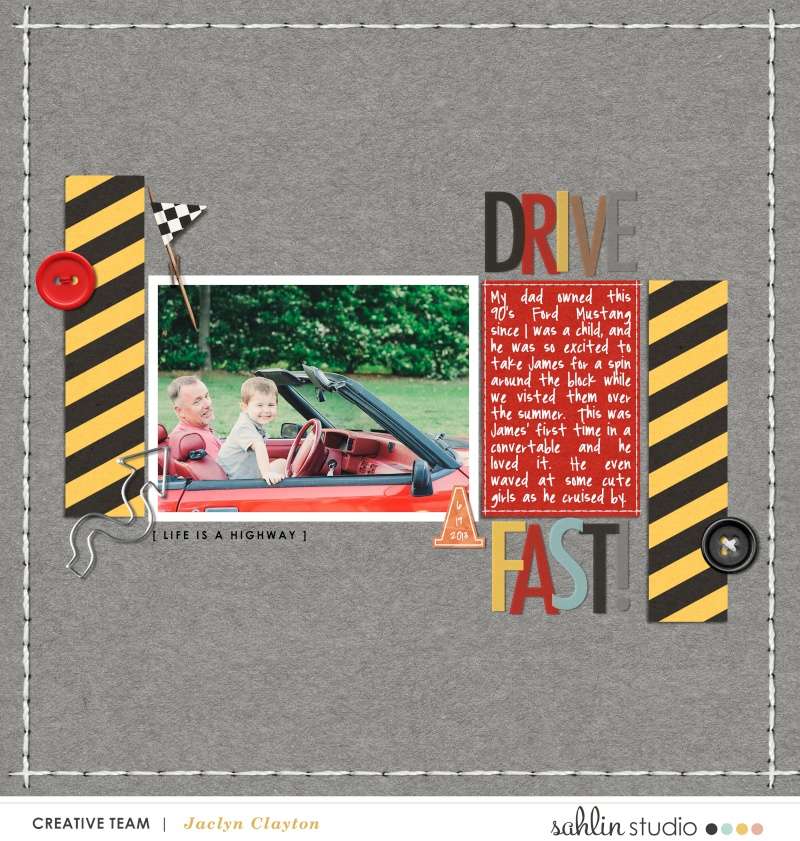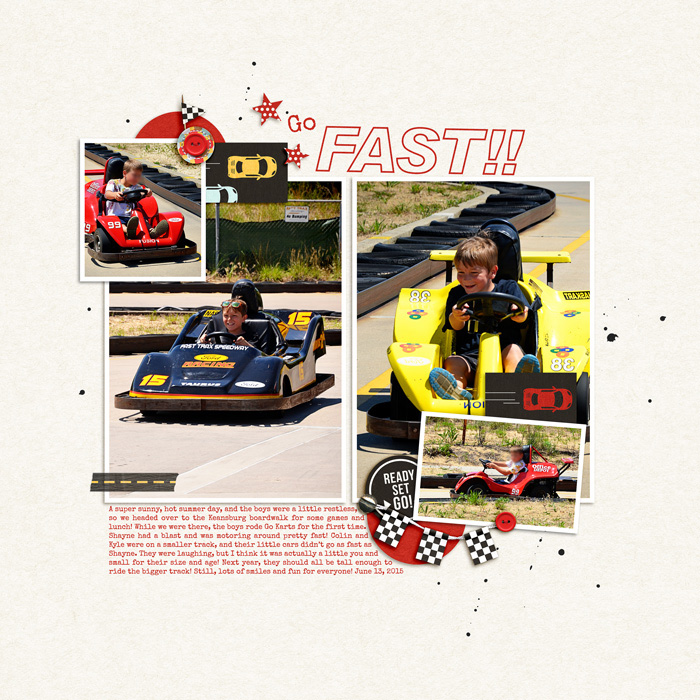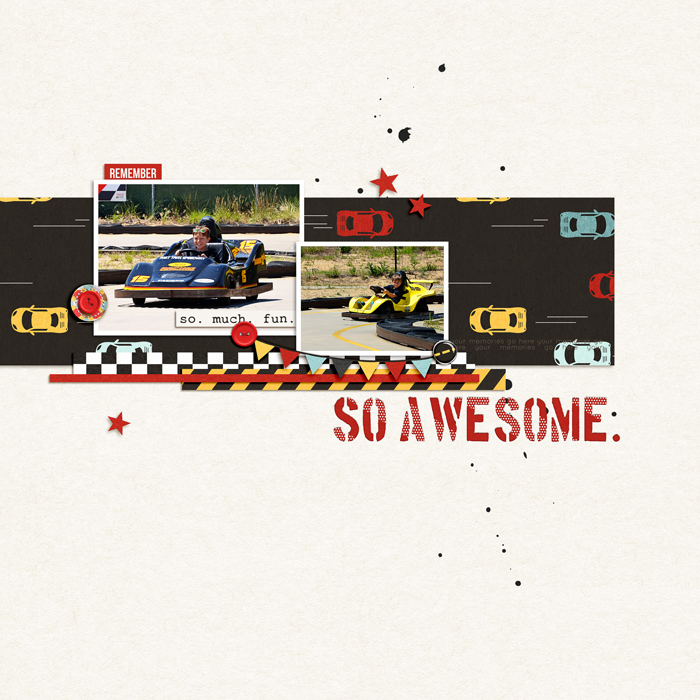 (full page)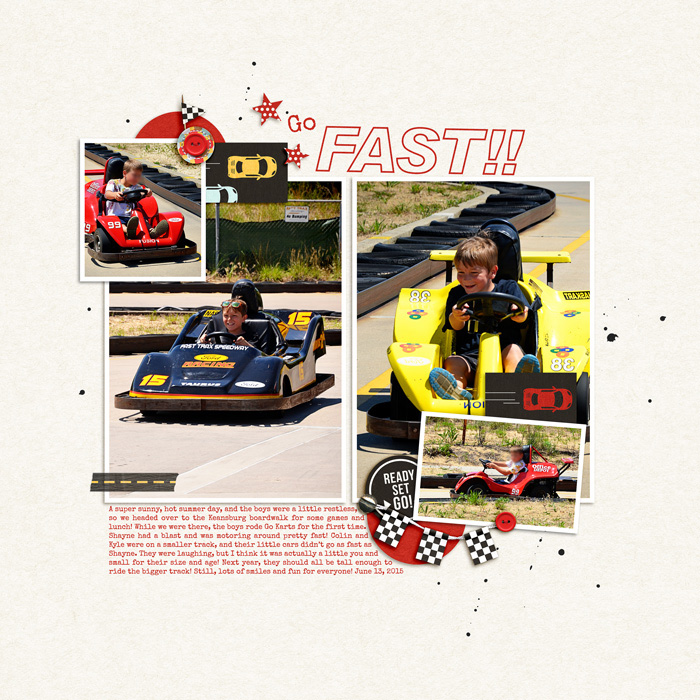 ▲jk70