Hi Everyone, Jessica here today to share how I use the Project Mouse collections for documenting my family's trip to Ouray, Colorado last summer. Going to Ouray involves lots of off roading adventures in our Jeep, so the examples that I am going to show you are from one particular trail called "Black Bear Pass". I absolutely loved using a variety of the collections to document our day on Black Bear Pass.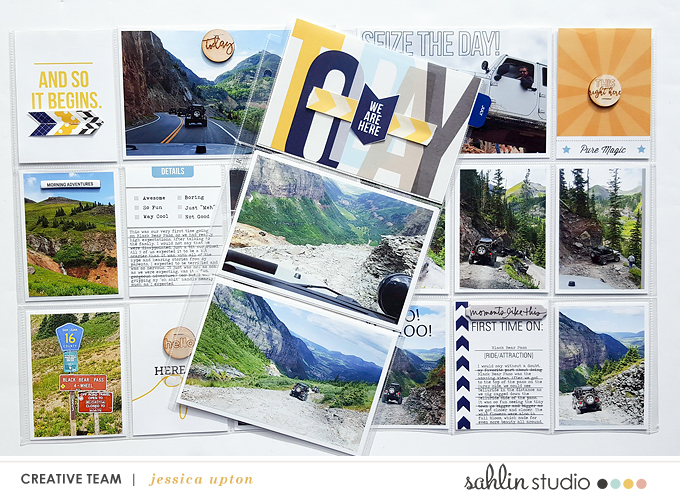 I used cards from "Classic" Project Mouse and "On Our Way"  on the left hand side of my spread. Documenting the start of our trip to the base of Black Bear Pass. We have been on many trails in our Jeep, but this was our first time on Black Bear Pass, which is supposed to be the scariest off roading trail in Colorado. Our expectations were really high and we were all nervous. In the end, it wasn't as scary as we had thought it would be, or we were so warned, that we just didn't get as scared as we thought we would. Amazing trail regardless!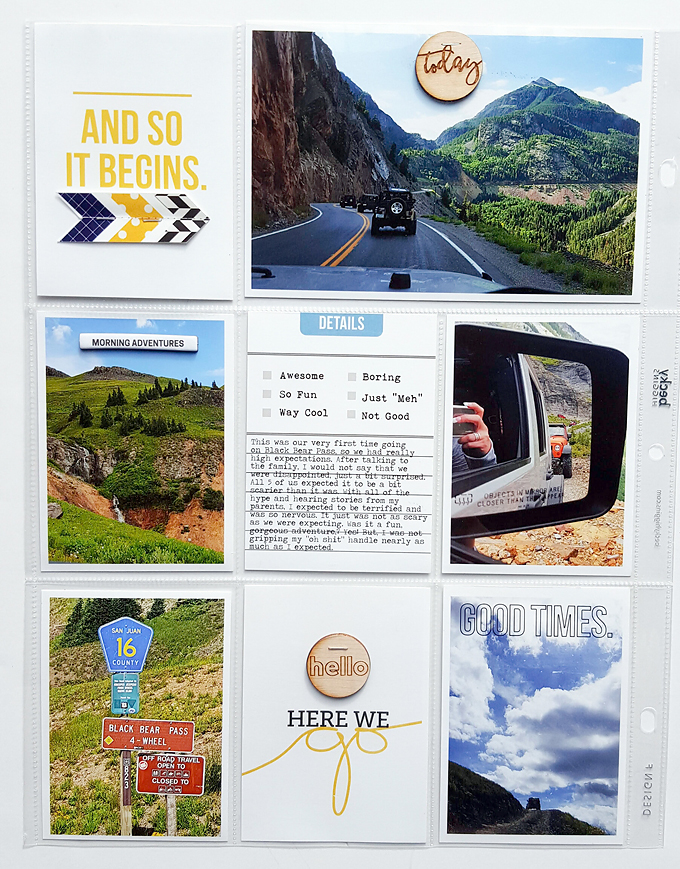 On the right hand side, I used word art from "Classic"  Word Bits and "A Day at the Park" .  I used Journaling cards from "Rides and Attractions" and "Classic" Project Mouse.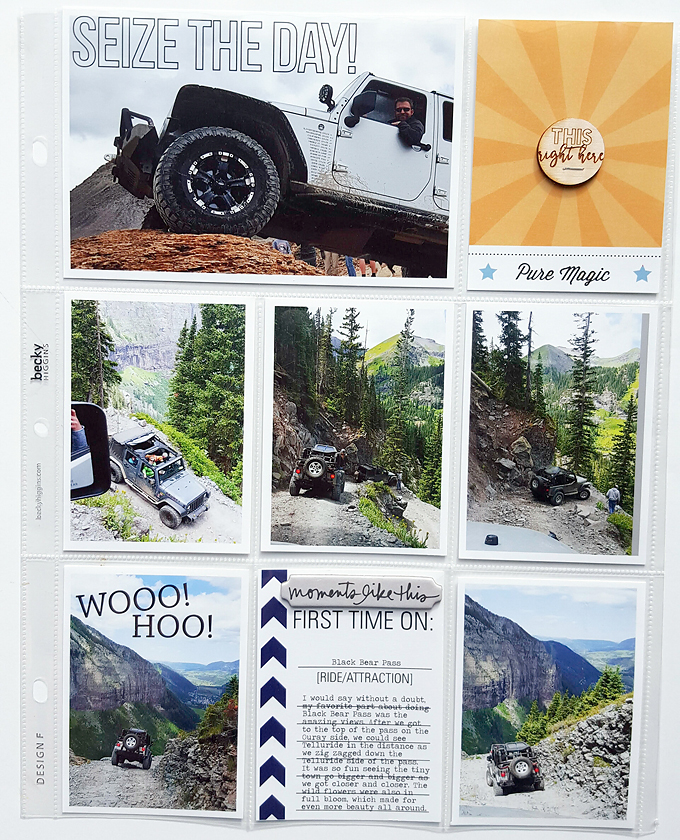 I also included a 6×12 insert with additional photos, journaling cards and a few bits of word art from the same collections as above.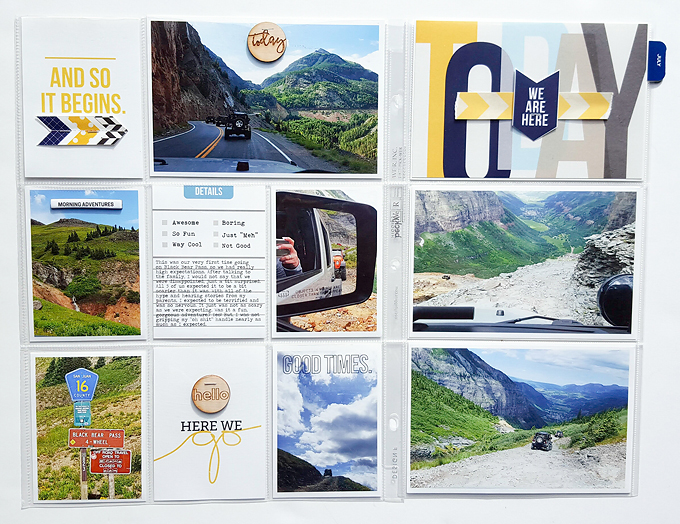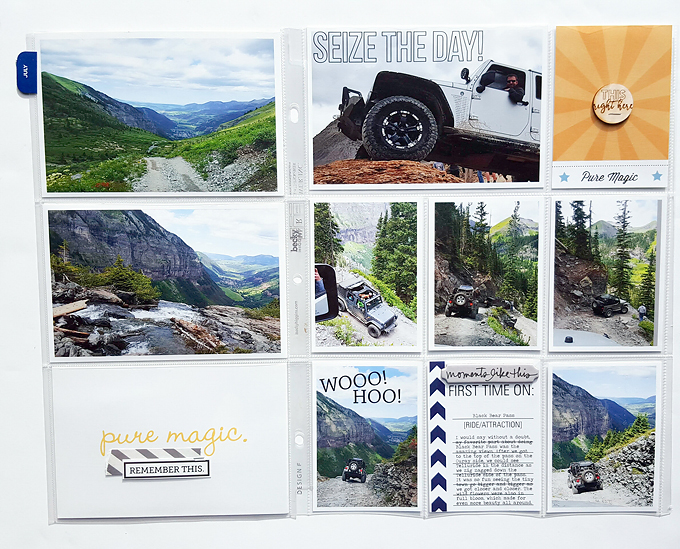 I hope that you enjoyed my project and it helps inspire you to use the Project Mouse collections in some projects other than Disney trips. Thank you so much for stopping by!