"For in dreams, we enter a world that's entirely our own." ~ Albus Dumbledore, a fictional character in J. K. Rowling's Harry Potter series. For most of the series, he is the headmaster of the wizarding school Hogwarts.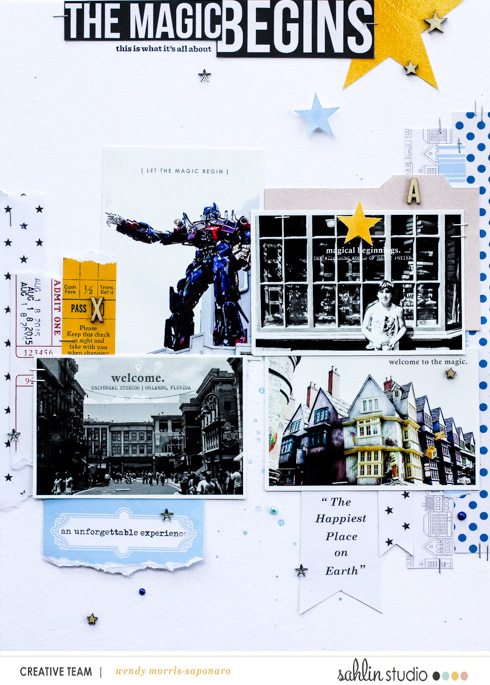 Yes, "the magic begins" when you enter the land of Universal Studios and The Wizarding World of Harry Potter in Orlando, Florida.  It's all kinda been on my bucket list for awhile now.  Check mark.
In my project, I will show you the twist I took on the collection to use for our trip.  The joy, the anticipation, the unexpected…this "magic IS what it's all about".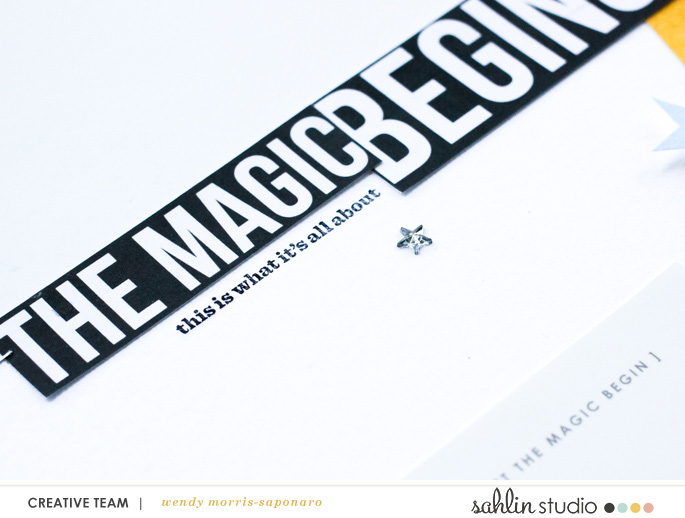 I recently visited for the first time in August 2015 with my husband, Vincenzo, and youngest stepson, Angelo (visiting us in the States for three weeks from Austria). I believe my husband and I were giddier than Angelo to start the road trip of 8 hours to Orlando.  Also, kudos for the perfect timing in the release of Project Mouse: Main Street as such a versatile collection, you can use it beyond Disney and Mickey.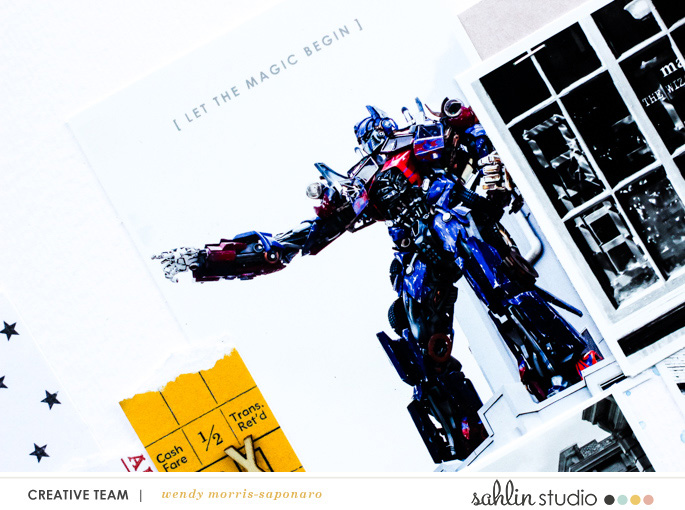 Considering we don't live far from Orlando, we didn't plan out too far in advance our trip, a month prior to be exact.  We wanted the full experience of the unexpected and to live on the edge for each captivating moment come what may for our trip.  We opted to stay within the resort at Loews Portofino Bay Hotel and it was ALL worth it for the perks and convenience of staying at a resort hotel.  You only live once, right?!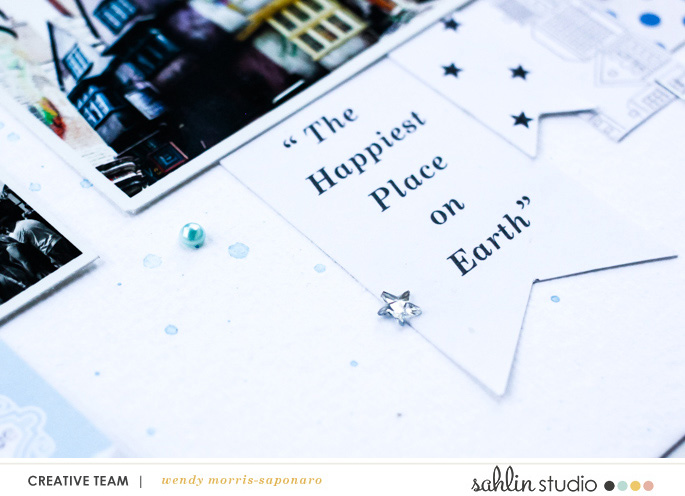 Each day of trip we felt like we were truly in "the happiest place on earth" not only for the surroundings, but also for the beautiful blending of family, laughter, and conversation.  I trimmed a journal card from Project Mouse: Main Street (Cards) to create the flag banner.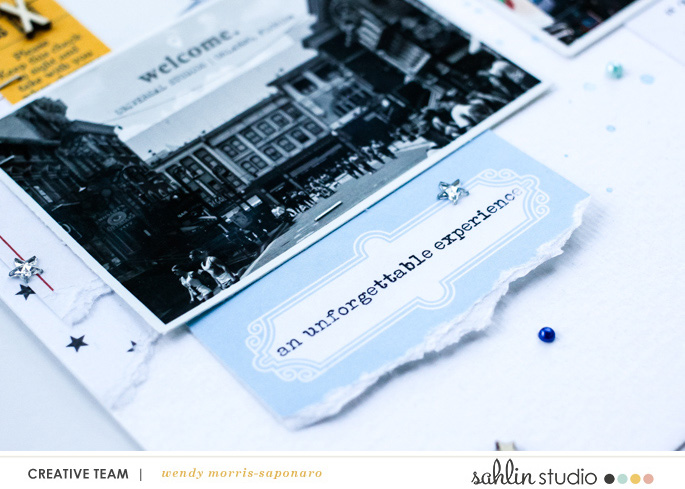 Something about this place brings out the happy in your soul and "an unforgettable experience".   I ripped a journal card from Project Mouse: Main Street (Cards) to layer under the photo and added a stamped phrase.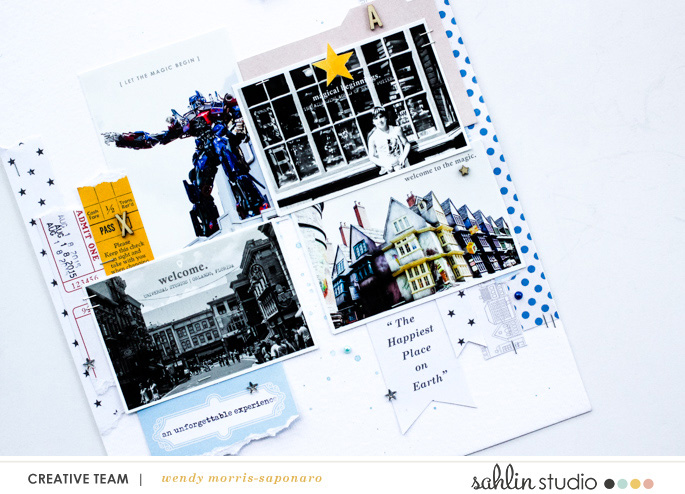 I cannot speak enough about how Project Mouse: Main Street nailed it on all levels to capture up our trip.  I'm looking forward to using more elements and papers from the collection to document the rest of our photos.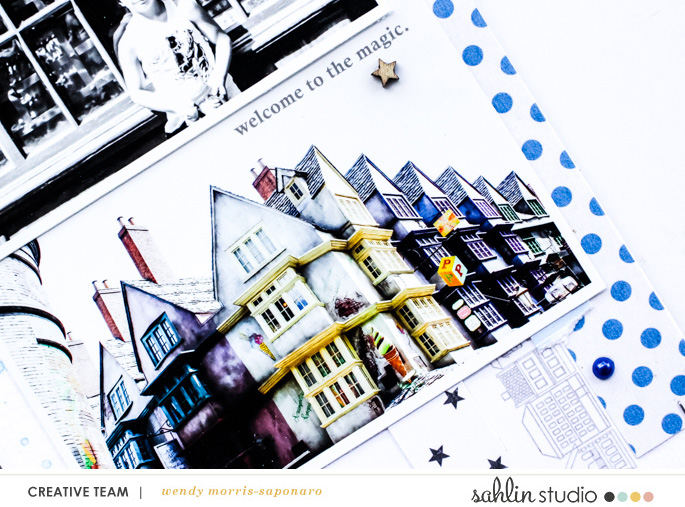 The Project Mouse: Main Street (Overlays) are my crush on this project.  I used them quite a bit in different ways with Project Mouse: Main Street (Elements). Go ahead, mix it up and you will thank me for it.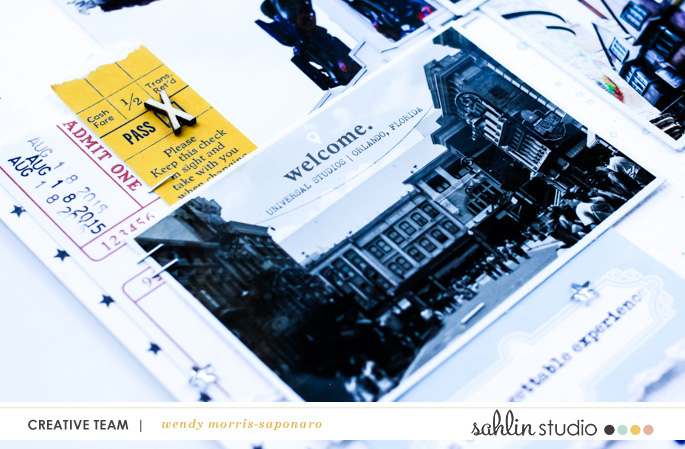 I love working hybrid and this project is no exception with lots of printed tickets and journal cards (torn, ripped, and cut for title work).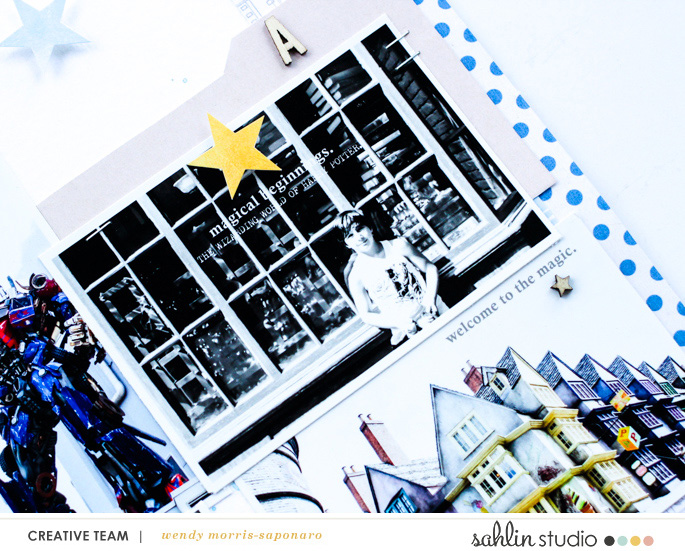 I aim to think out of the box when going hybrid and bring a bit of surprise when working with the different pieces of a collection. I mixed up a Project Mouse: Main Street (Overlays) phrase along with typed text under the phrase.  Then, I layered a mounted star over the overlay phrase.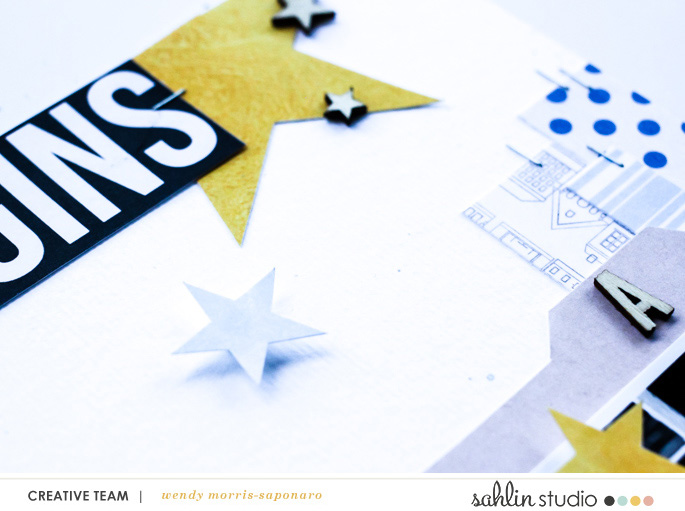 So, bring your sparkle with Project Mouse: Main Street to celebrate the magic and imagination on your next adventure!
Product Used:
Save
Wendy is always inspired by things around her and makes time each day for art….living in the motto to "find inspiration everyday everywhere". When she's not creating she is usually jotting down ideas for creations later once back in her art studio. Wendy has a strong passion for the arts, lots of creative spirit, and fearless in working with new products and techniques. During the day, she works full-time as an audit manager. Wendy has been published several times in print and online scrapbook magazines, featured multiple times on the Paperclipping Roundtable podcast, a class contributor for Studio Calico, and several manufacturer design teams including Prima Marketing.