Have you ever had a page that you couldn't WAIT to document? Well, I went on a month-long trip of a lifetime this last April.  I couldn't wait to document our trip…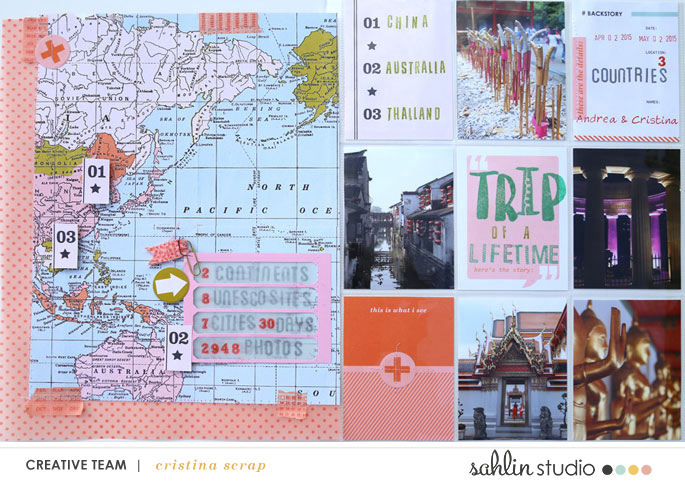 Then, my jaw just about dropped to the floor when I saw the Viewpoint collection by Sahlin Studio. They were just the absolutely perfect for me to scrap a recap page about my month-long April travels.  I scrapped these pages in 9″x12″ size (a first!). I love the right page with the 3×4 cards. I had to matte my 8.x"x11″ hybrid map onto a larger piece of paper, and I selected this pretty vellum from my stash, since it matched the colors perfectly.

Credits: Viewpoint Papers, Viewpoint Elements and Viewpoint Journal Cards by Sahlin Studio
This page is hybrid (=I printed out the digital designs by Sahlin Studio on Canon matte photo paper 8.5×11 and 4×6). Then I added more details.. washi tape, stitching, and of course stamping.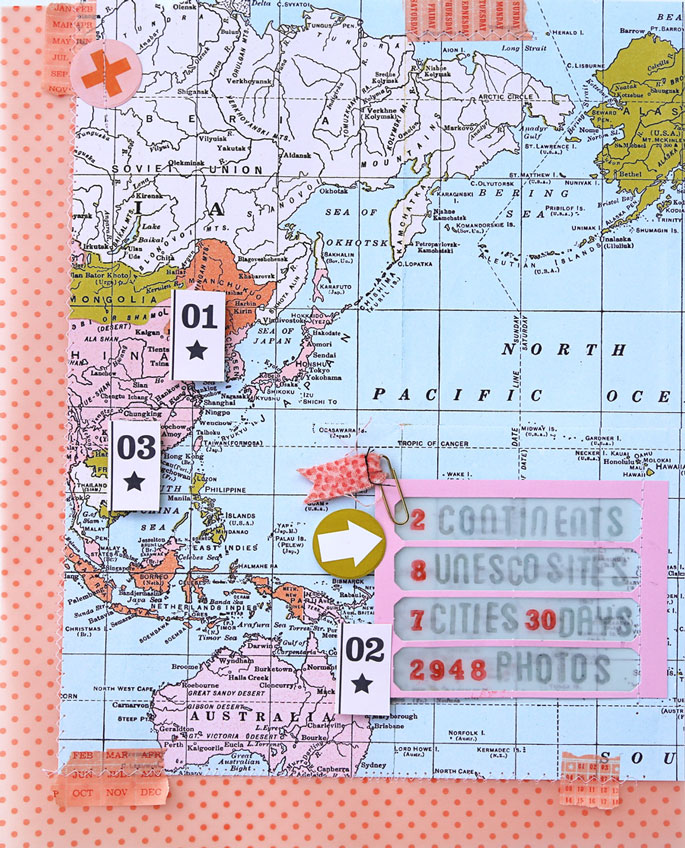 I chose one or two photos from each of the countries we visited.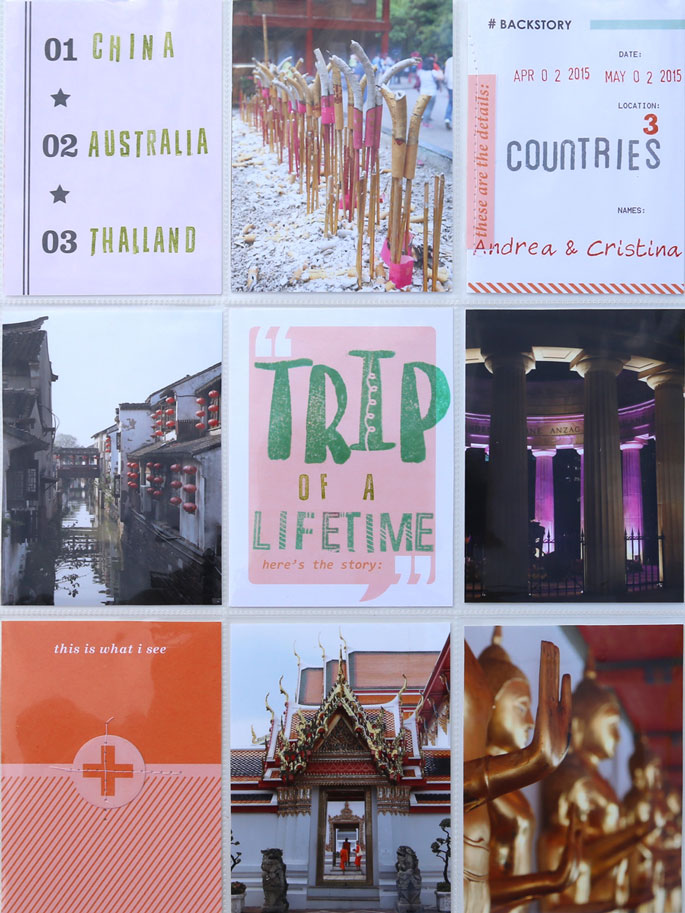 I also made a fun recap of the main statistics of the trip. I couldn't fit more, but I love this summary.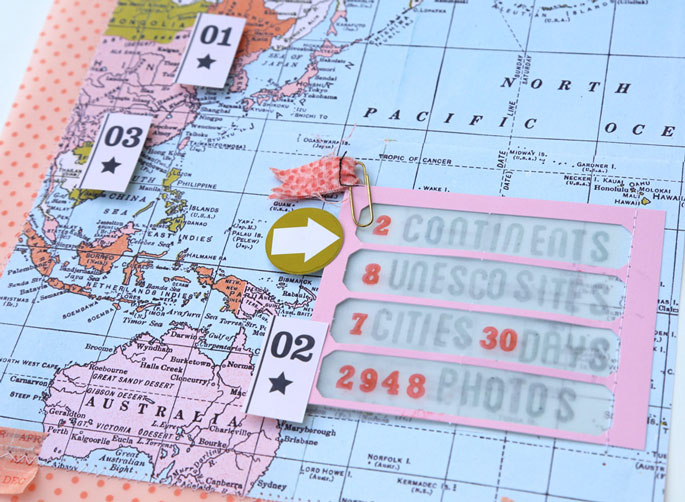 I added numbers to the map for the countries we visited, and listed them on a journaling card.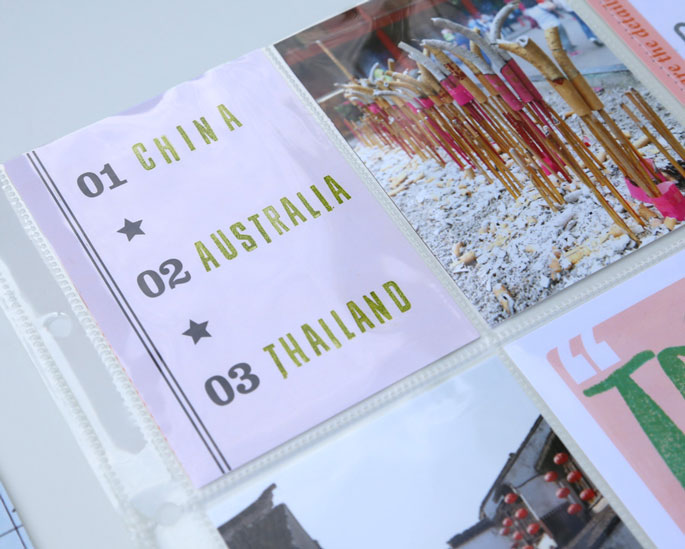 More stamping on journaling cards..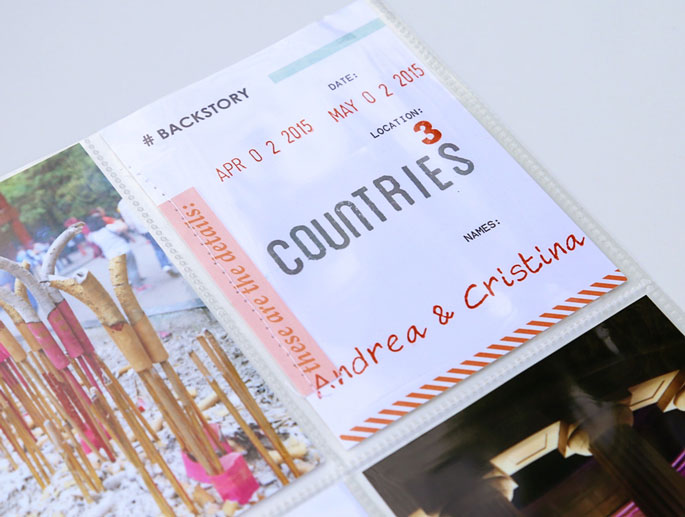 I made the title combining three pretty alpha stamps. It truly was the trip of a lifetime!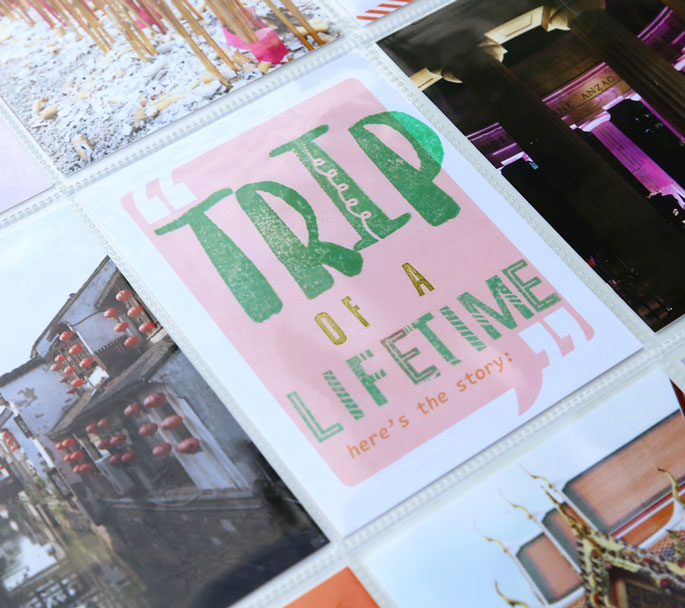 I'm so happy with how this spread turned out!
Save