I am so to show you our latest edition of Project Mouse… Project Mouse (Frontier) Edition! Britt and I were obviously SUPER inspired because we just couldn't STOP creating!! The kit just kept growing and growing and GROWING. It's definitely our largest collection thus far.
Project Mouse: Frontier is the perfect way to document any train, western, rodeo and cowboy memories. Well… that, and of course your "Frontier" memories at our favorite magical vacation destination. Whether you are splashing down a mountain river rapid, relaxing on a steamboat, or catching a ride on a rickety thundering railroad. This bundle is so much FUN and ridiculously HUGE!! Be sure to check out Britt's freebie cards as well!
Project Mouse (Frontier): BUNDLE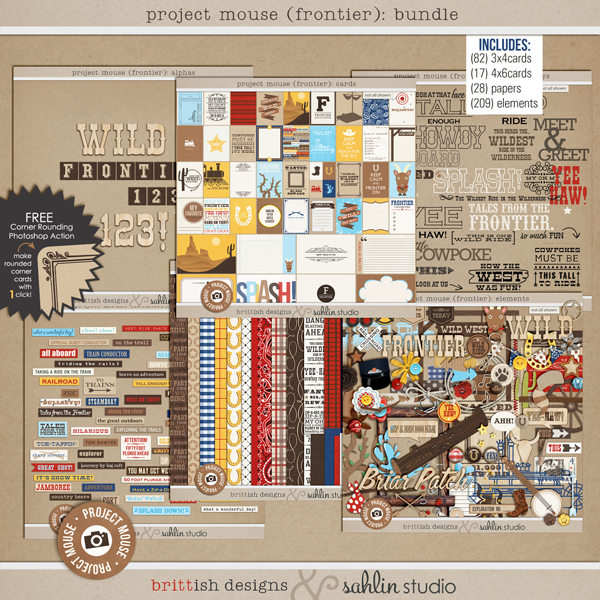 When you buy the bundle, you're getting EVERYTHING Frontier, at a discounted price (around 32% off). But if you're looking for individual packs, you can get those too. As usual, the new individual packs are 20% off through Sunday.
Project Mouse (Frontier): Elements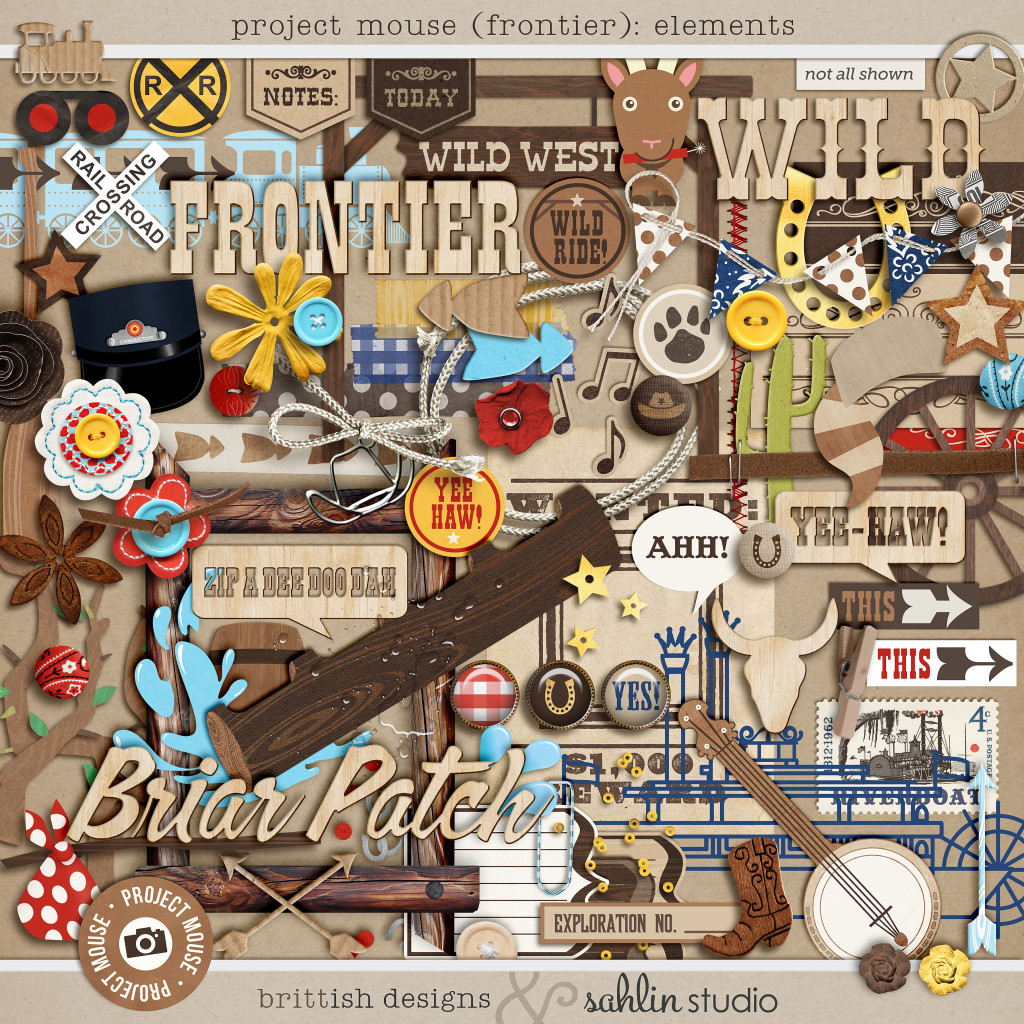 Project Mouse (Frontier): Papers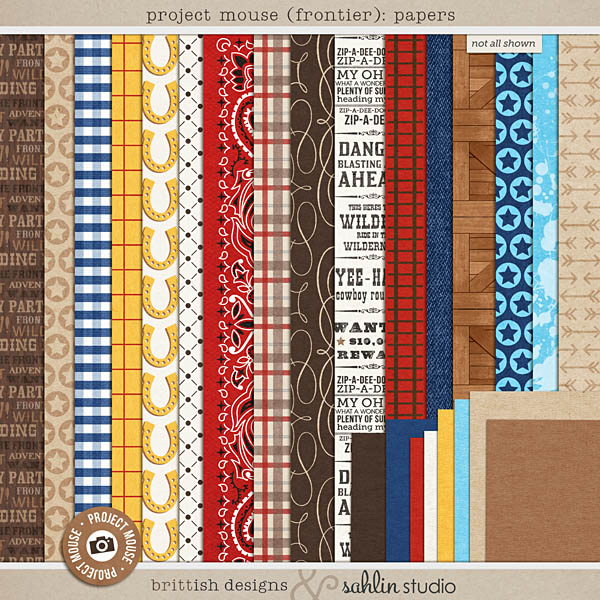 Project Mouse (Frontier): Alphas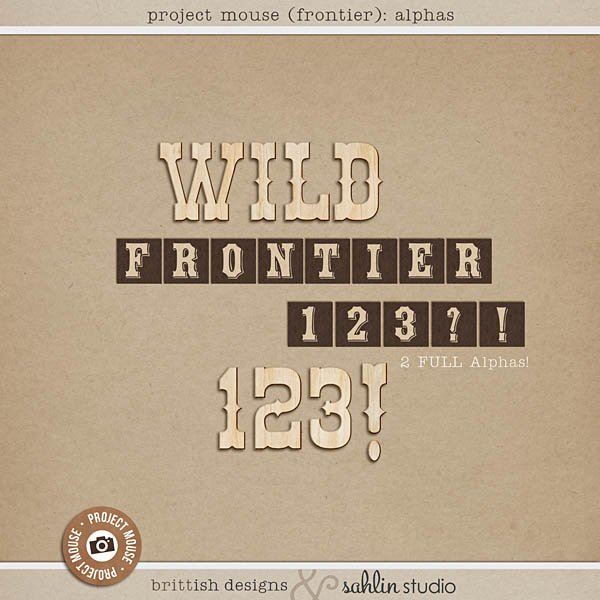 Project Mouse (Frontier): Journal Cards
The coordinating Journaling Cards are also available and perfect to use on your digital scrapbook pages, as well as in your Project Life / pocket page albums. This set is ridiculously HUGE, including up to (20) 4″x6″ cards, (82) 3″x4″ cards. The pack includes individual PNG files, JPG files with bleed (for professional print shops) as well as 8.5″ x 11″ printable sheets in both PDF and JPG formats, making it easy to print at home and use on hybrid projects or in a project life album. PLUS a bonus Corner Rounder Action!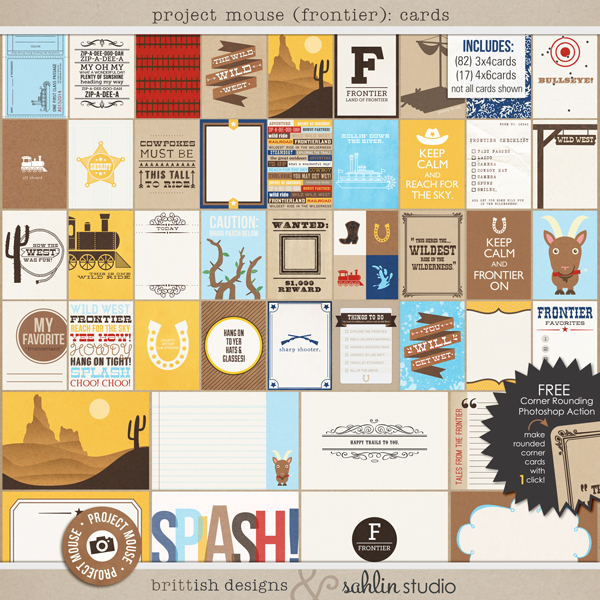 (To see more details of the cards click on images below)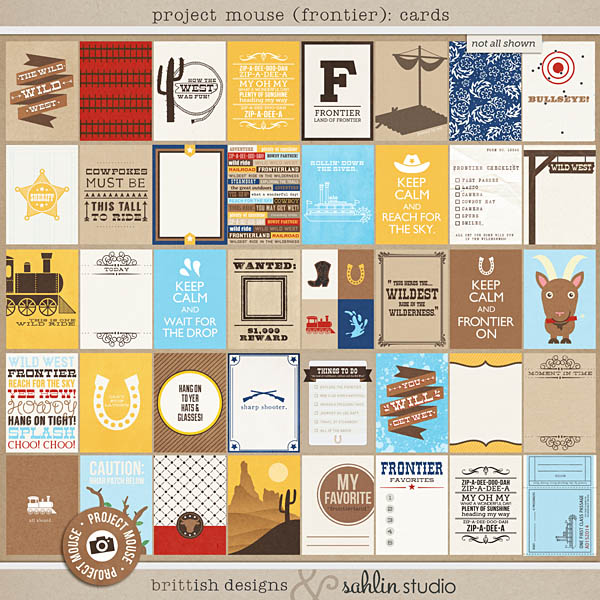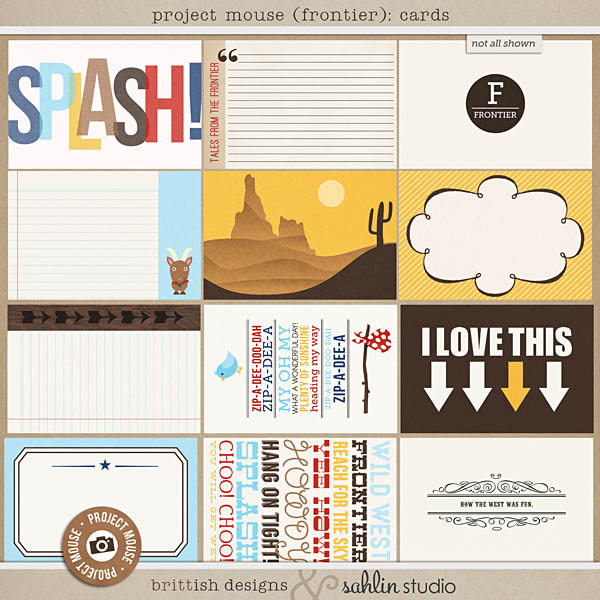 Project Mouse (Frontier): Word Snips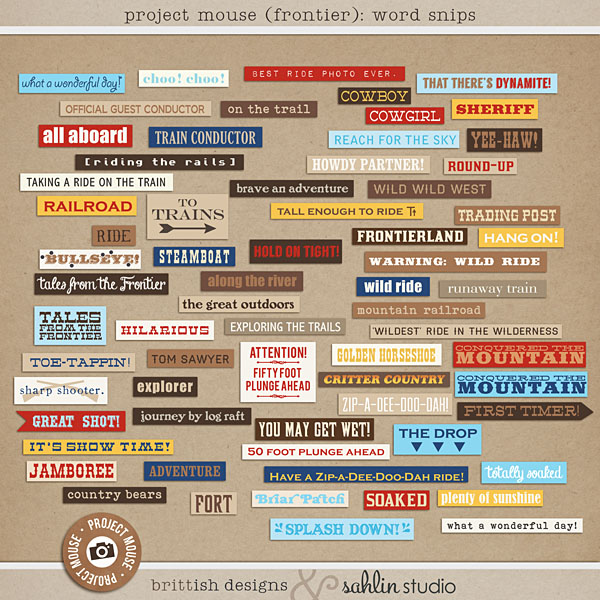 Project Mouse (Frontier): Photo Overlays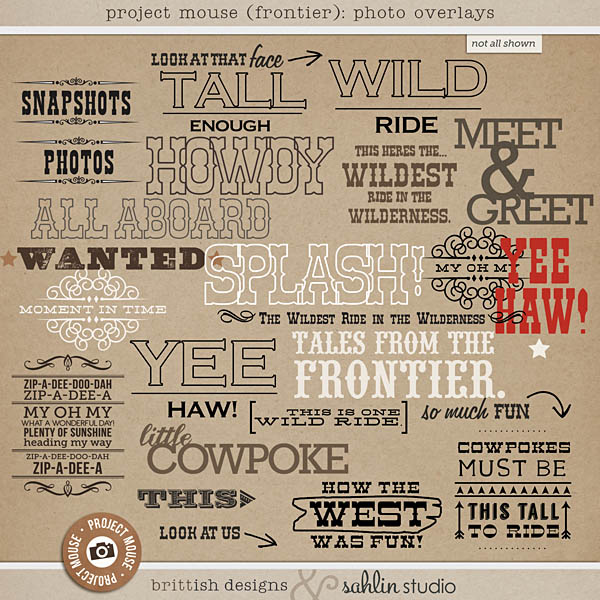 Now let's get to the inspiration!! From DIGITAL scrapbook layouts to PAPER layouts,
to Project Life / Pocket Scrapbooking / Project Mouse pages & more!!

The BEST part about designing the perfect collection… is documenting with it!! I was so excited to bust out my Disney photos and keep going with my Project Mouse album. Unfortunately, since we went on the 'off-season' most of the attractions were closed while we were there… but that was a memory in itself as well, and it had to be captured. (HENCE, my layout below)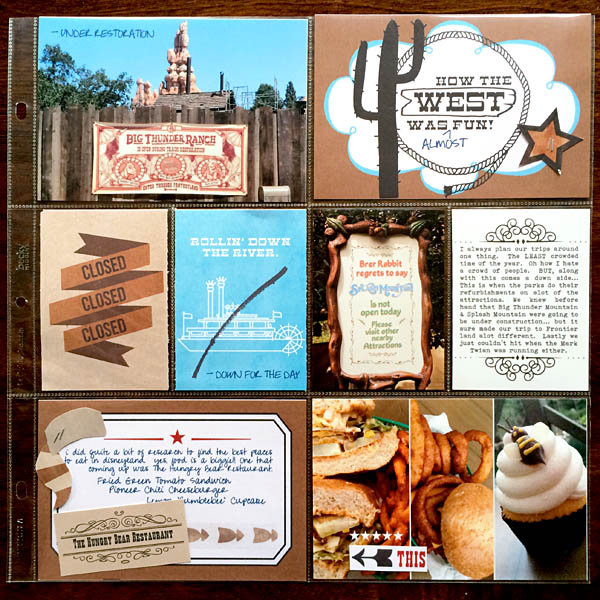 ▲kristasahlin
Britt chose to scrap Scarlett's FIRST ride on Splash Mountain!
What a wonderful memory and fun milestone to document!!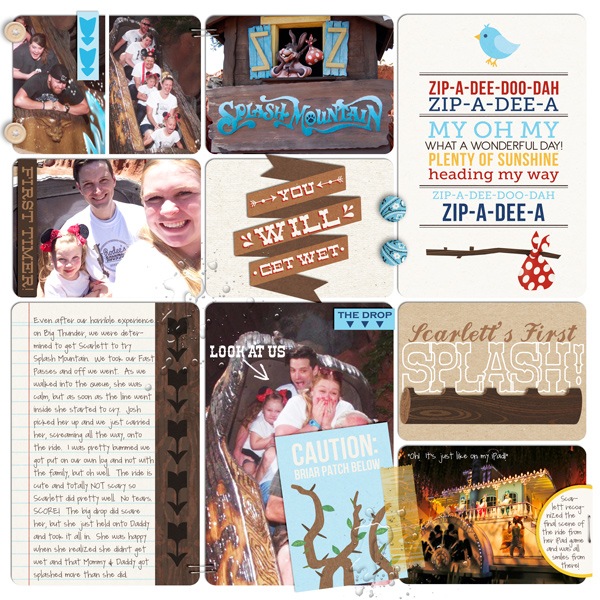 ▲britt
And here are some more inspiring layouts from our Creative Teams: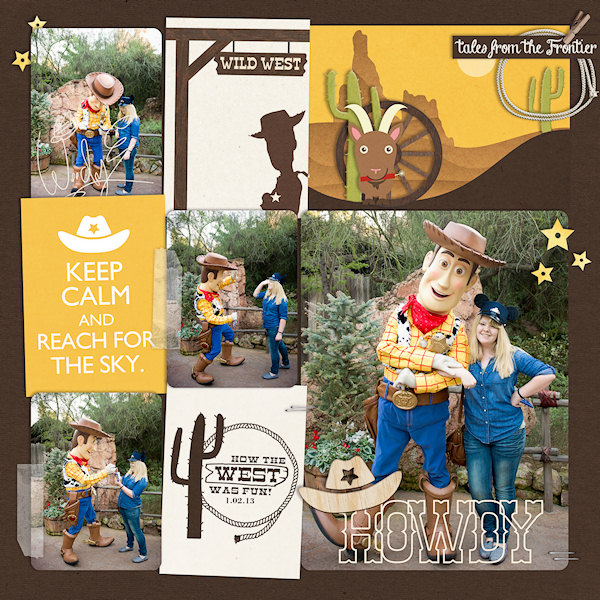 ▲wendy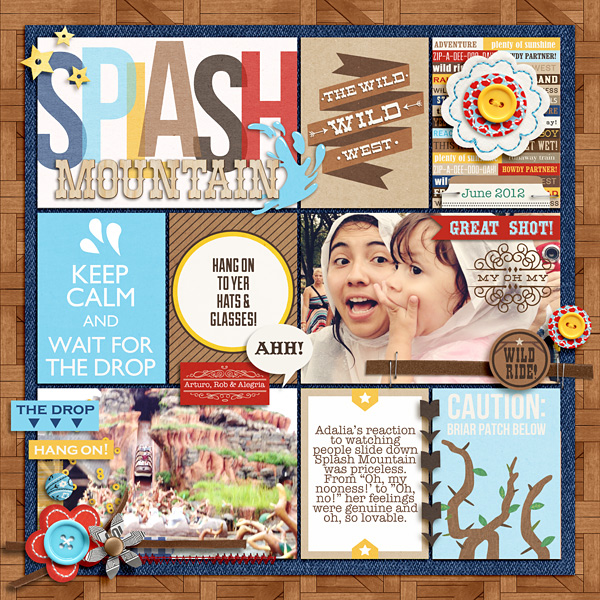 ▲raquels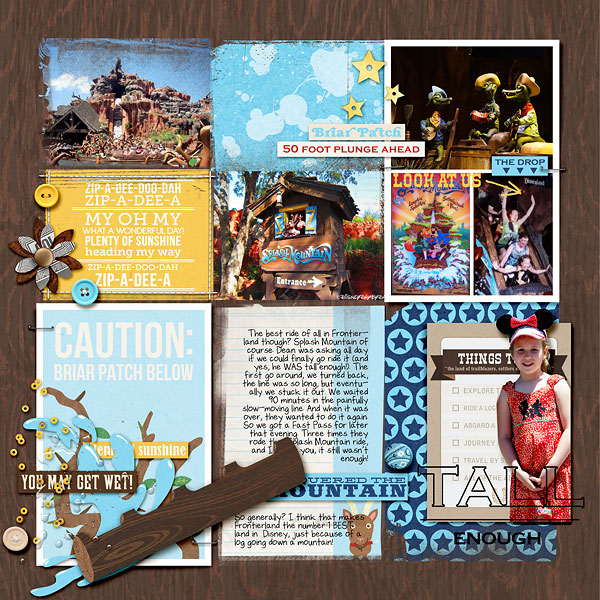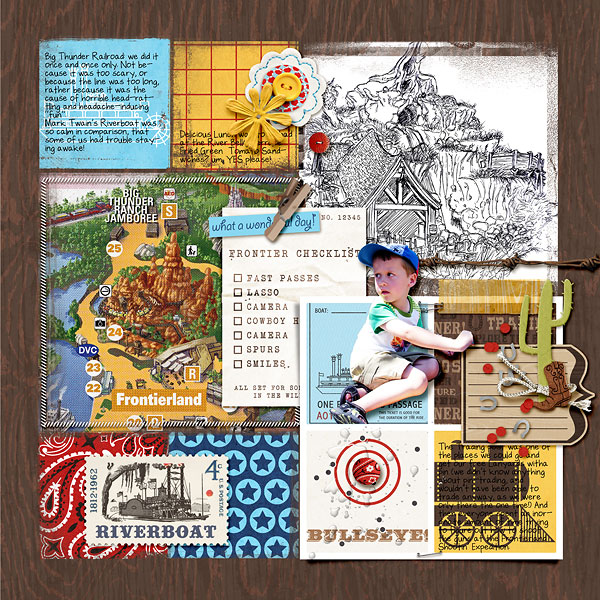 ▲amberr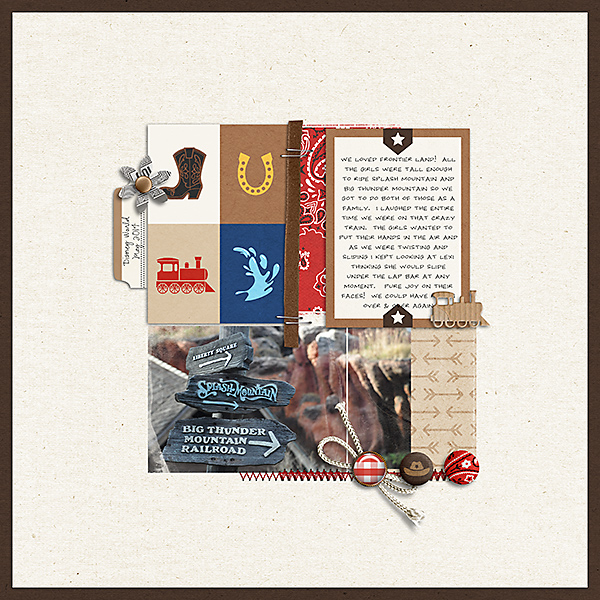 ▲ashleywb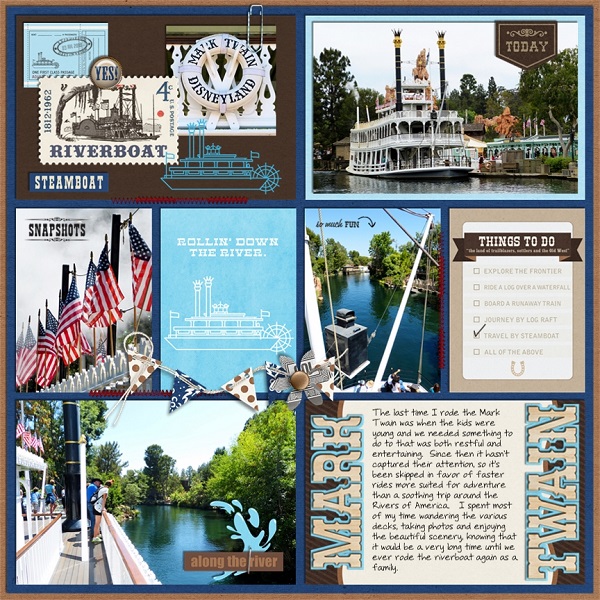 ▲jan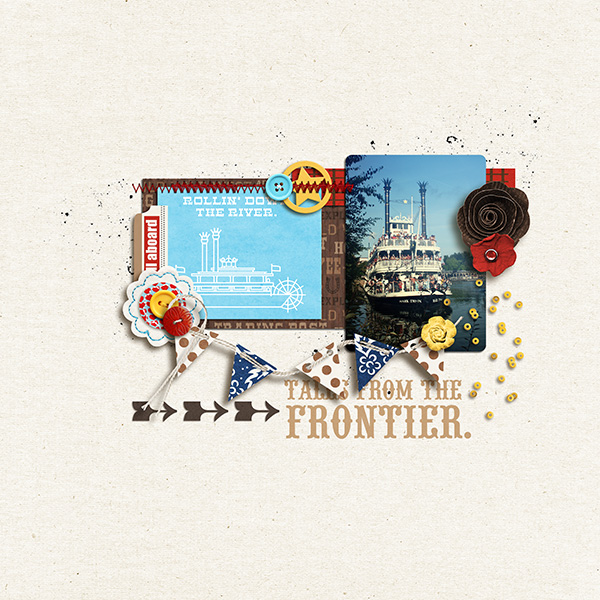 ▲sucali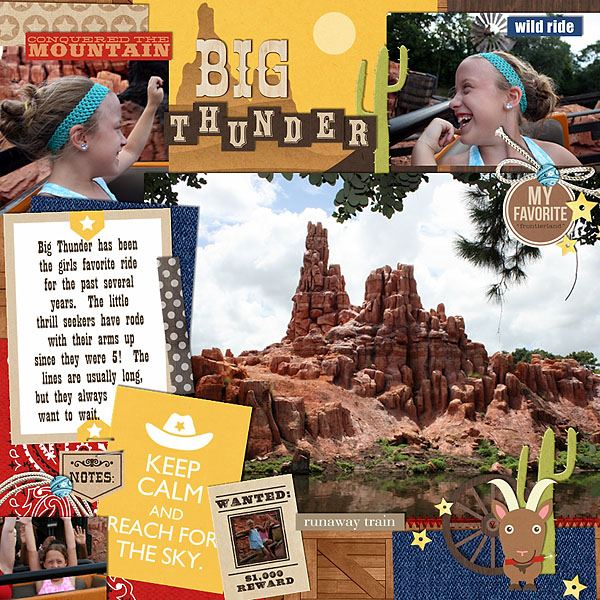 ▲MelindaS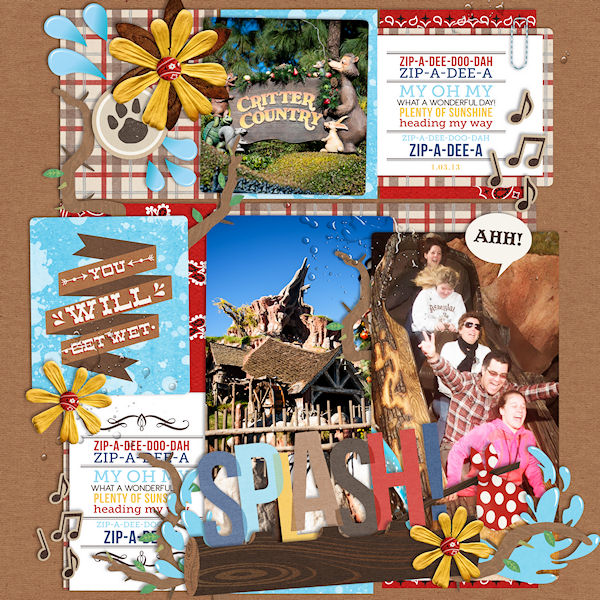 ▲wendy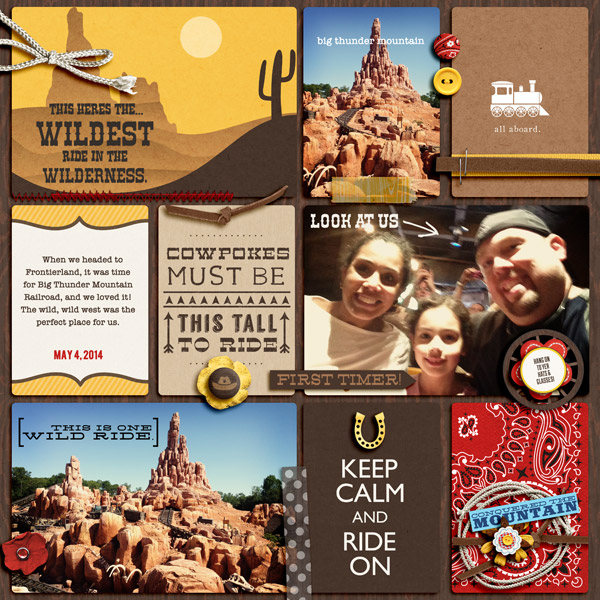 ▲julie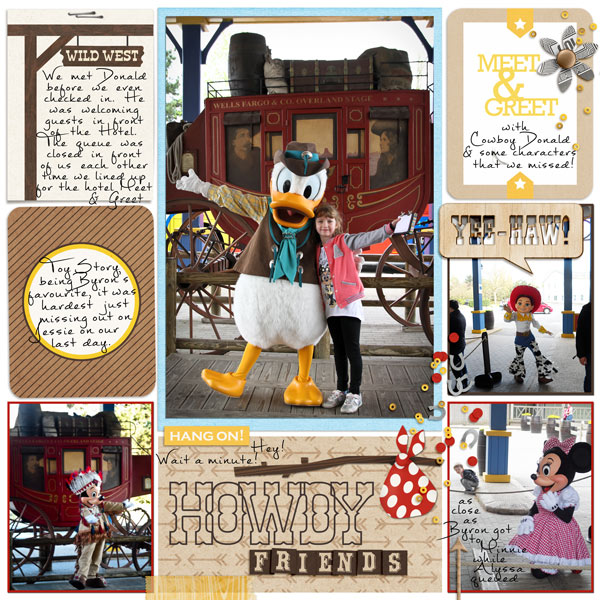 ▲justine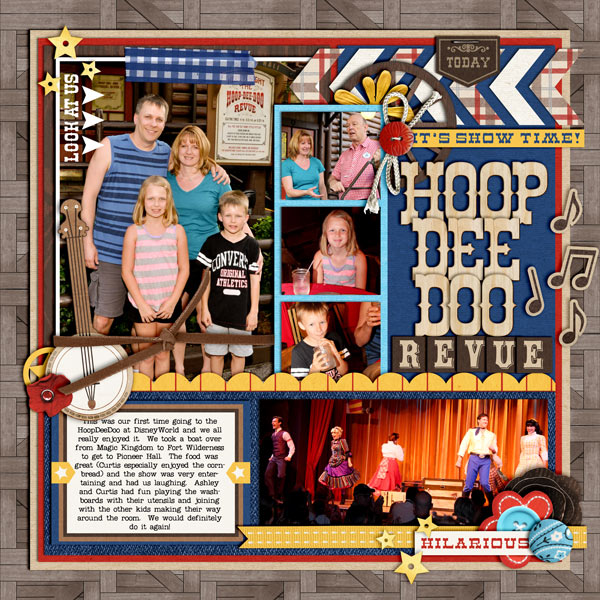 ▲cindys732003b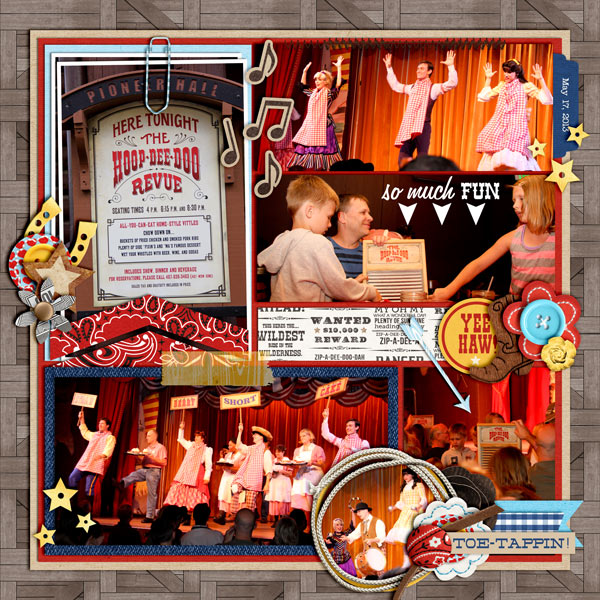 ▲cindys732003b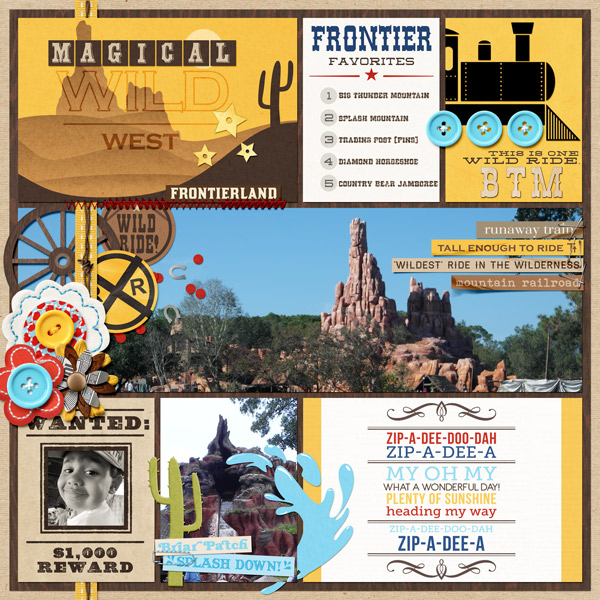 ▲PuSticks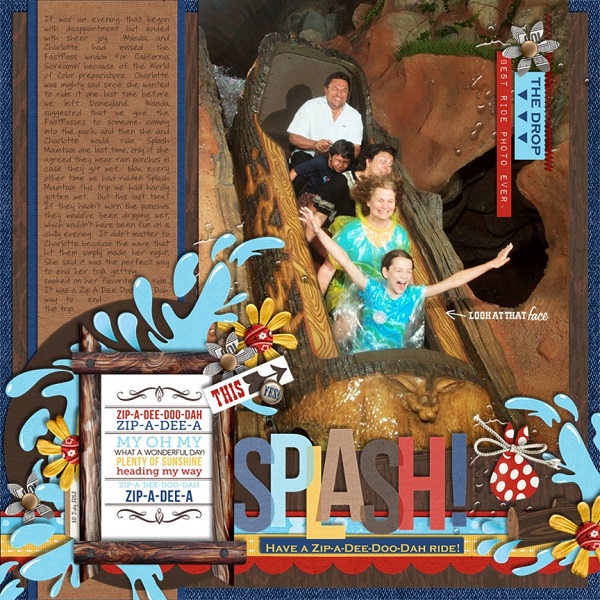 ▲jan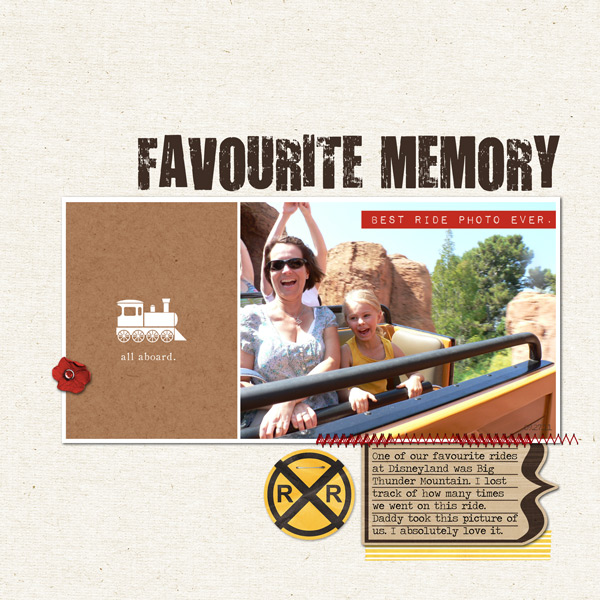 ▲ctmm4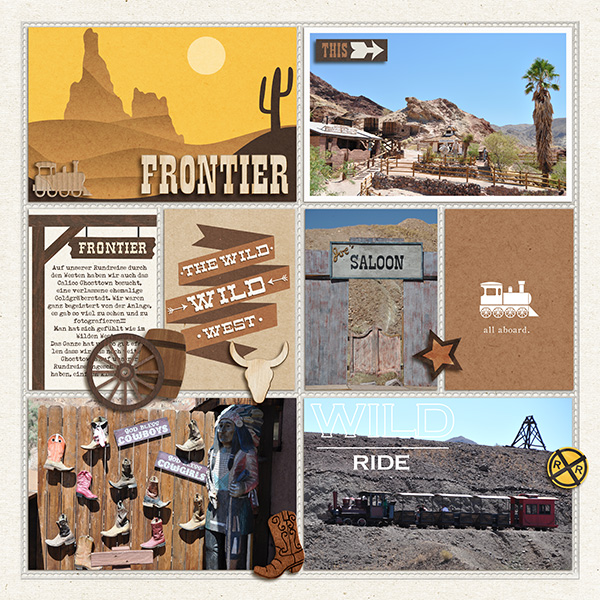 ▲sucali
Everday Documenting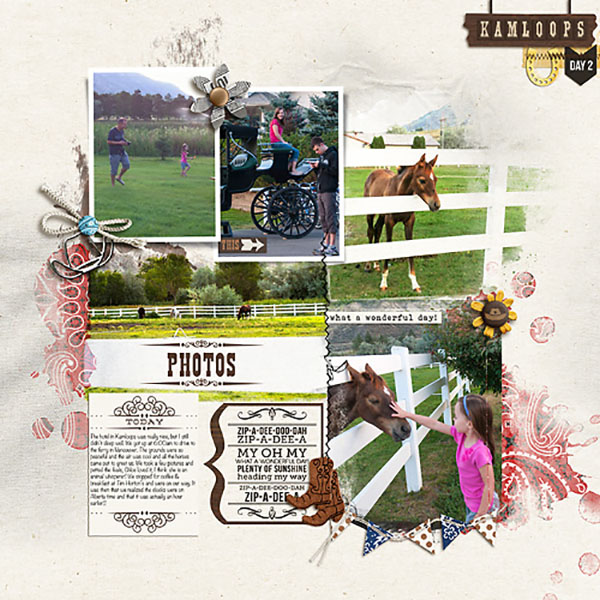 ▲HeatherPrins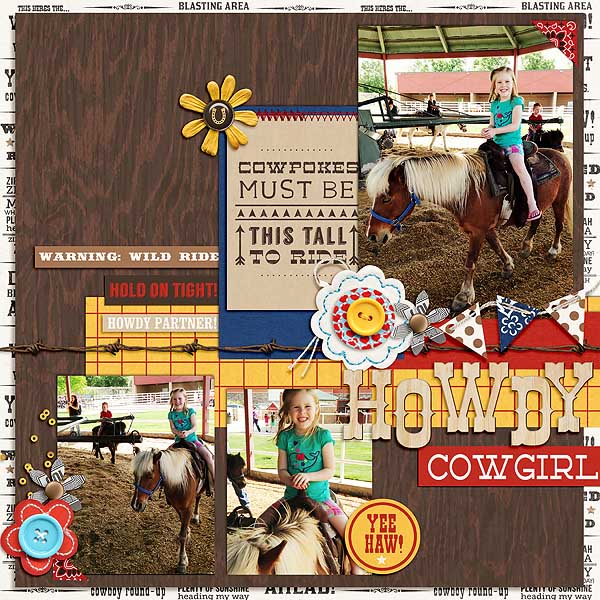 ▲mamatothree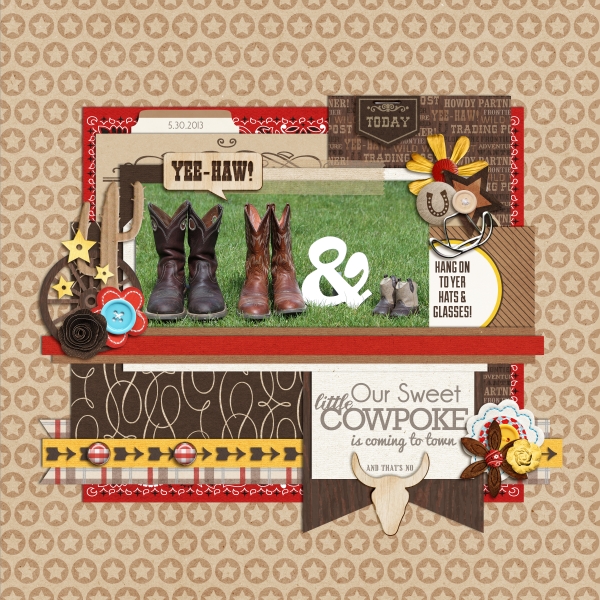 ▲fonnetta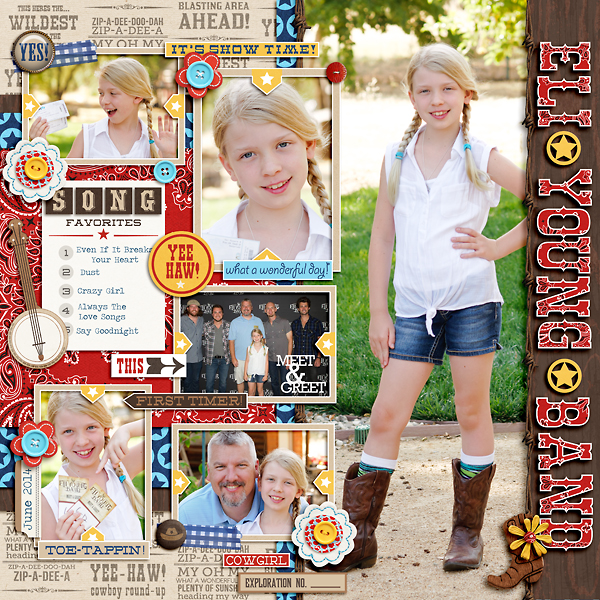 ▲pne123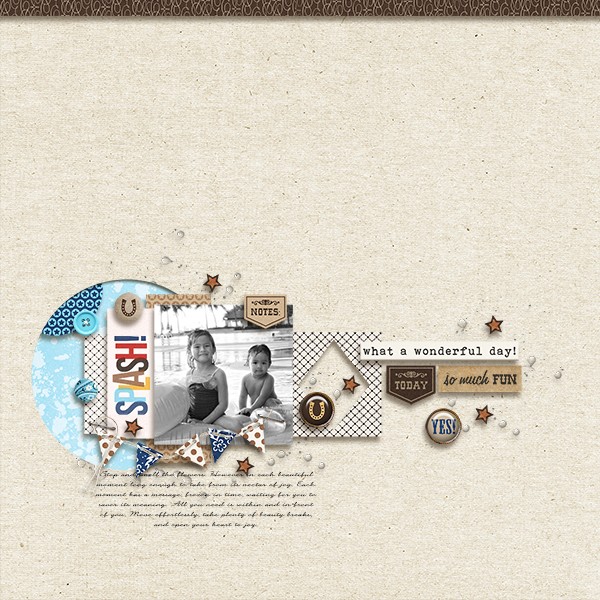 ▲margelz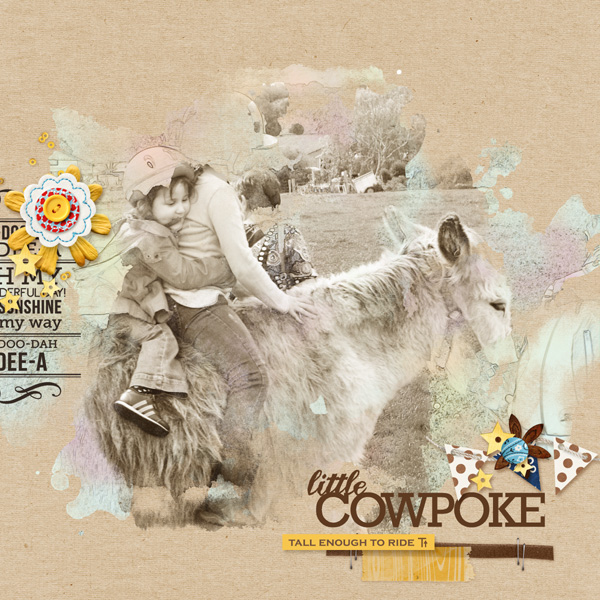 ▲MlleTerraMoka
LASTLY!! Don't forget about Britt's freebie cards! They are SO AMAZING!!
To download, go to Britt's blog post here.