I'm so excited to show you what I have today… a NEW Project Mouse collection, this time, SouvenEARS! On our last Disneyland trip, one of the highlights of our trip was pin trading. After the the first "trade", my kids were hooked. It soon became an obsession on the trip. Another special memory was each of our first pair of Mickey ears (yes we wore them everywhere). All of these special memories prompted Britt and I to create something that would help you document our souvenEAR stories.
Just like the rest of the Project Mouse series, we focus on being able to capture more of the detailed stories of our magical vacations. And whats more important than stories of our magical souvenirs? Finding that perfect keepsake to remember your vacation is a magical moment. Project Mouse (SouvenEARS) is perfect for documenting moments like a fun shopping trips, souvenir hunting, pin trading memories, or special collections you have. What is more special than pictures of you wearing your ear hat? OR your first thrilling pin trade, or beautiful shop windows? Capture MORE of the details so you can remember these cherish moments.
ALSO… we have some FREEBIES for you, so be sure to read all the way down to grab it.
Project Mouse (SouvenEARS): BUNDLE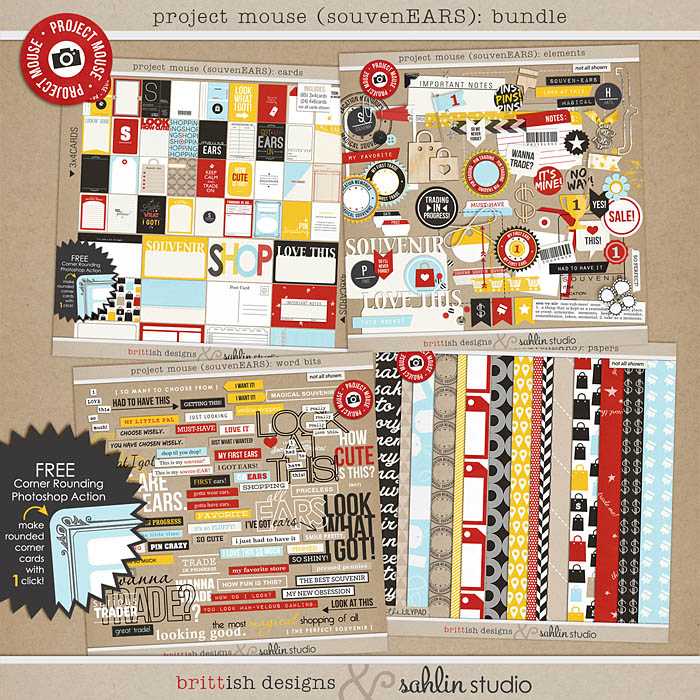 When you buy the bundle, you're getting EVERYTHING at a discounted price (35% off). But if you're looking for individual packs, you can get those too, the new individual packs are 20% off thru Sunday, 2/22/15.
Project Mouse (SouvenEARS): Elements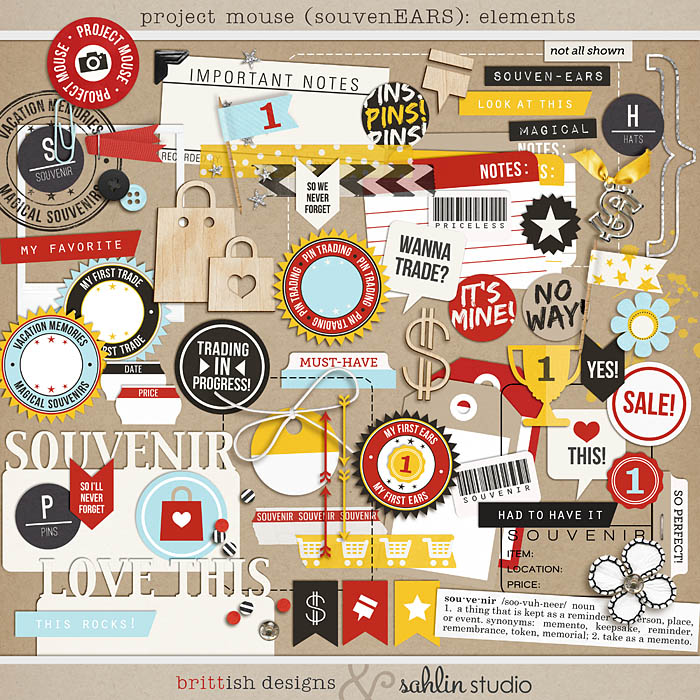 Project Mouse (SouvenEARS): Papers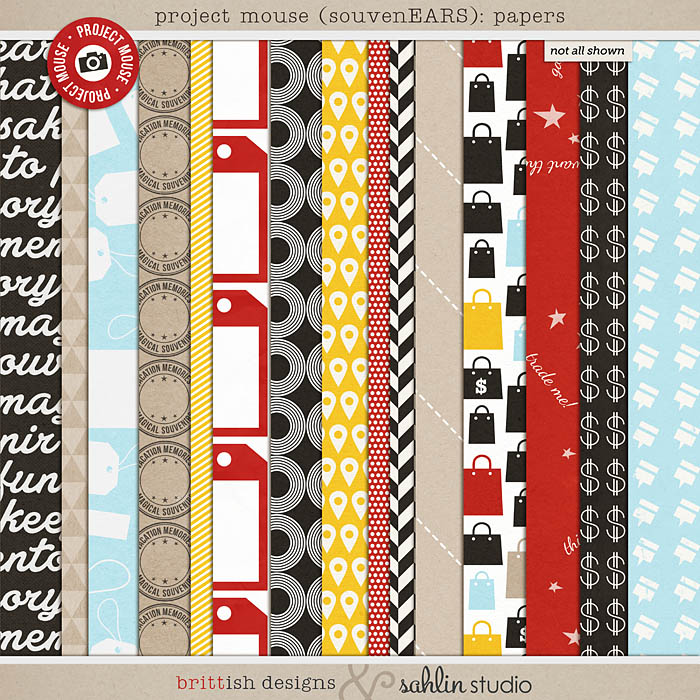 Project Mouse (SouvenEARS): Journal Cards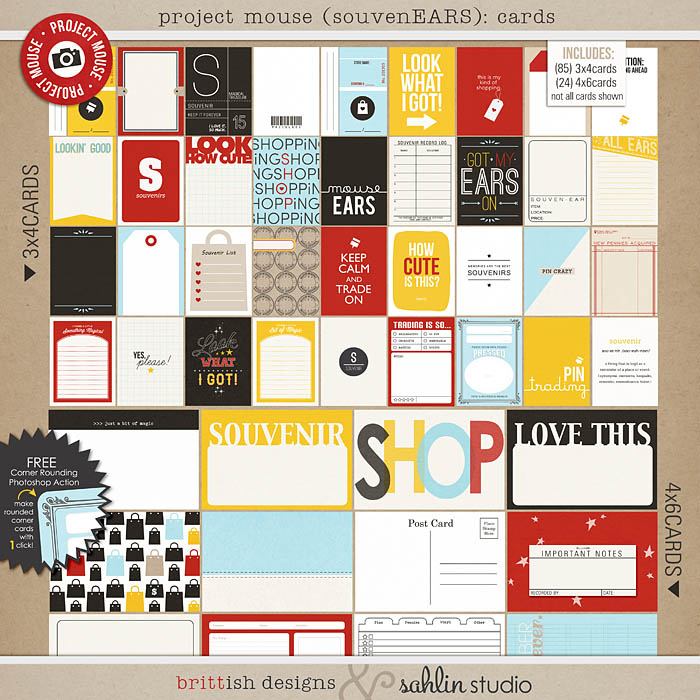 (Want a closer look? Here are more detailed images)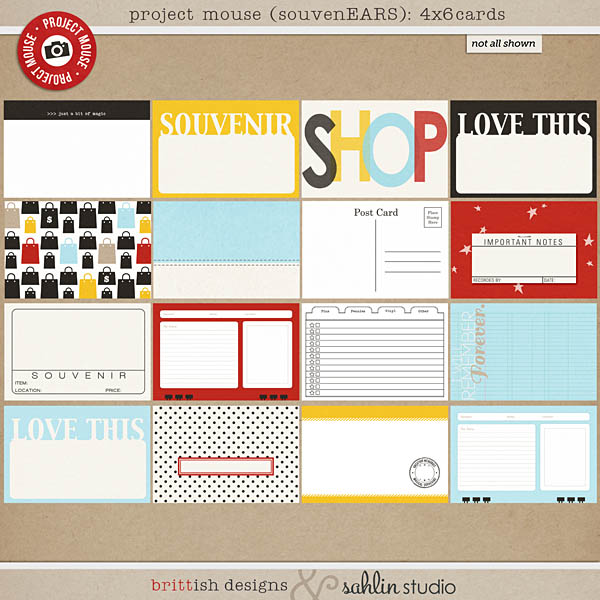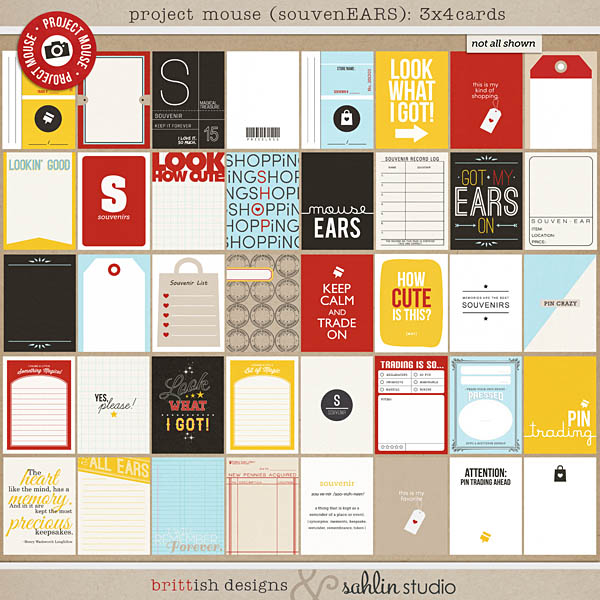 Project Mouse (SouvenEARS): Word Bits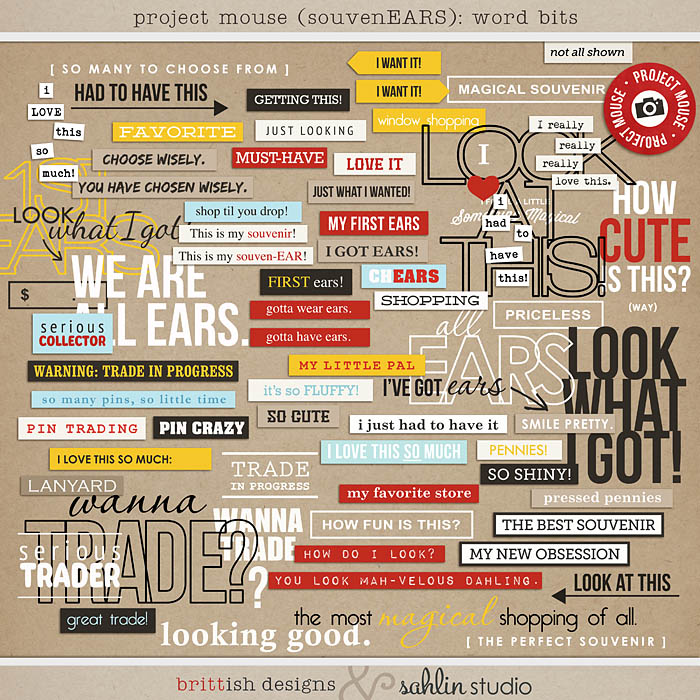 Krista >>> On our last Disneyland trip, one of the highlights of our trip was "pin trading".  Here was our very first day at Disneyland, and first on the list?  Their FIRST trade!!  There were a little nervous, but when they saw a cast member with a pin belt and lanyard, they got SO excited.  I wanted to show a bit of them walking into the park, during the first trade (in the PhotoPass office), and pics of them wearing their lanyards.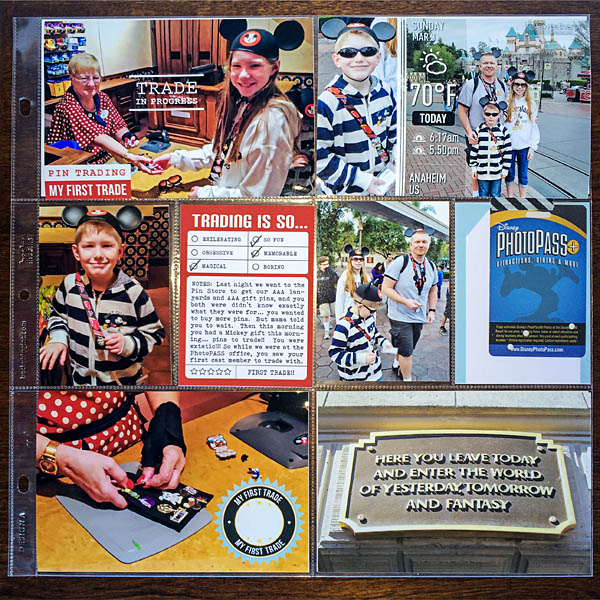 ▲kristasahlin
Britt>>> Here is the layout that Britt created WHILE we were making this collection. It was Gia's first trip to Disneyland last year, and hence her FIRST EARS!! Also Britt has a fun tradition in her family called "one thing". They each get to purchase "one thing" from the trip and we look for it the whole trip and usually buy it on the last day. I LOVE this page and how she captured the special moments from her last trip!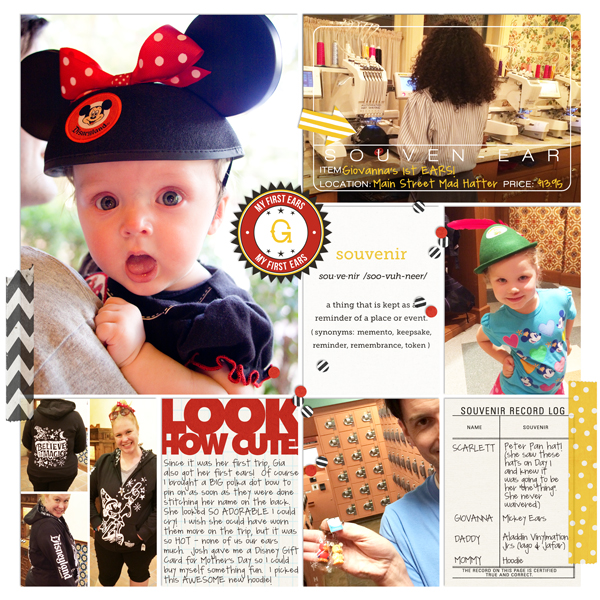 ▲britt
Here is another from Brit. No souvenir pics here, but it still works!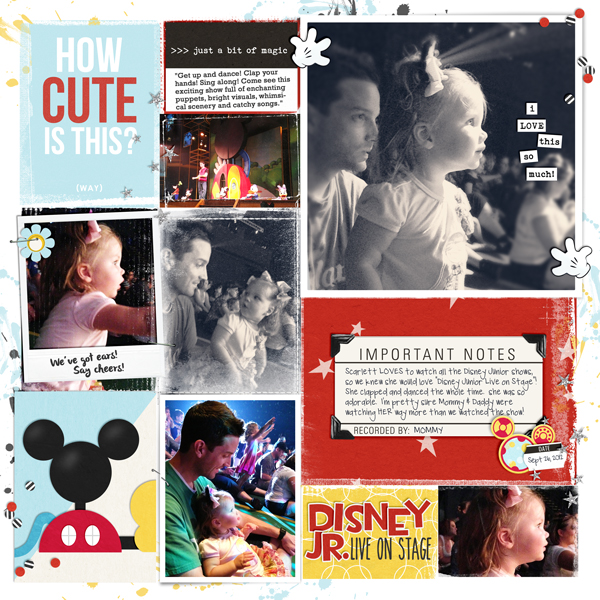 ▲britt
Here are layouts from our creative teams: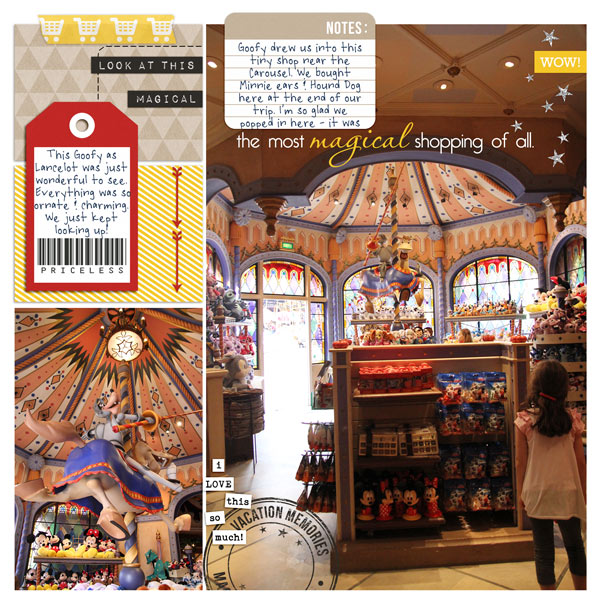 ▲justine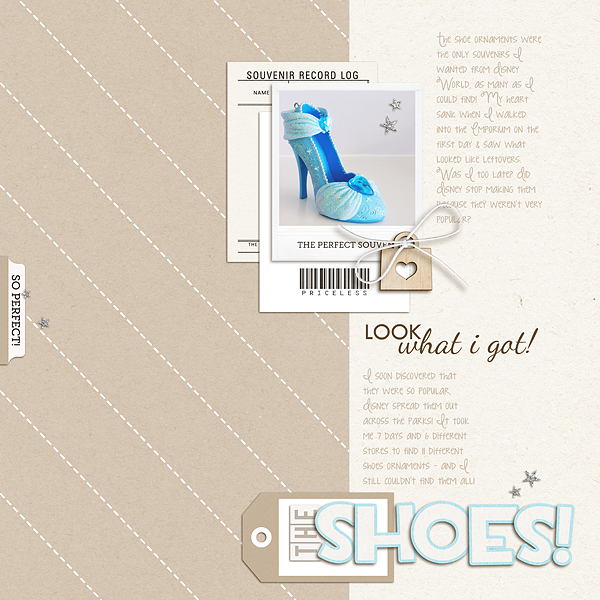 ▲MelanieB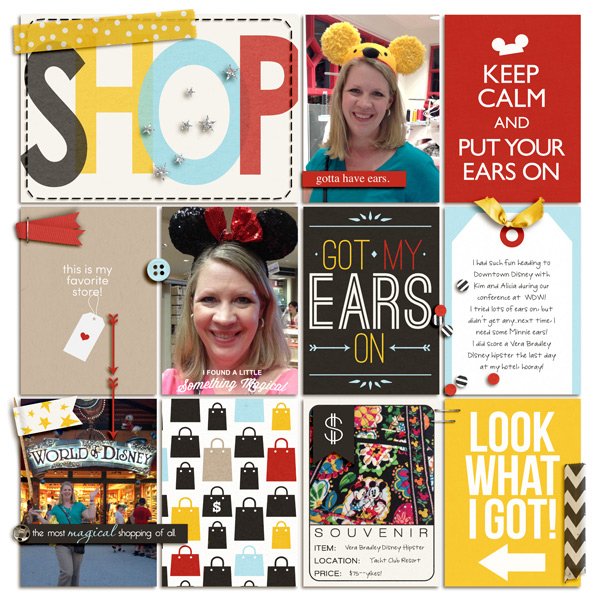 ▲julie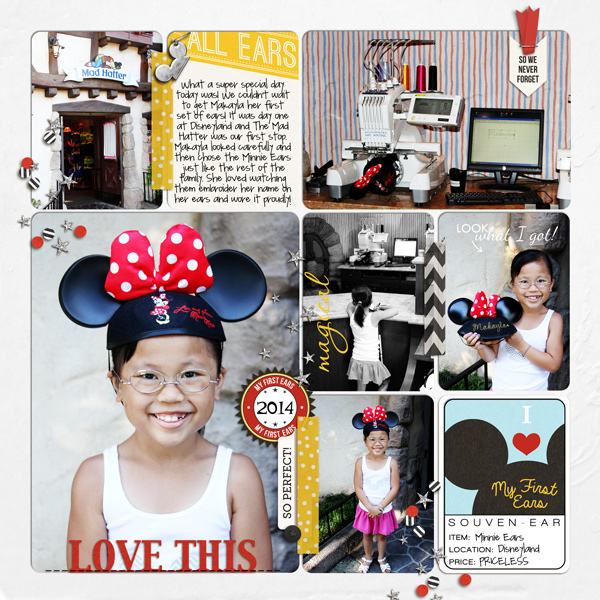 ▲fonnetta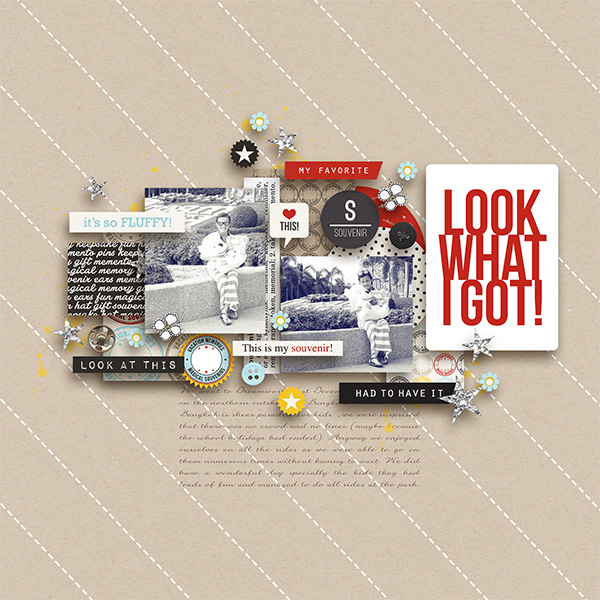 ▲margelz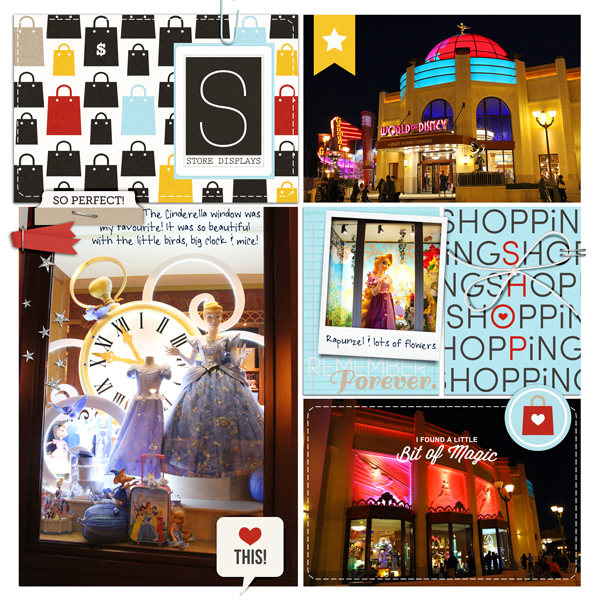 ▲justine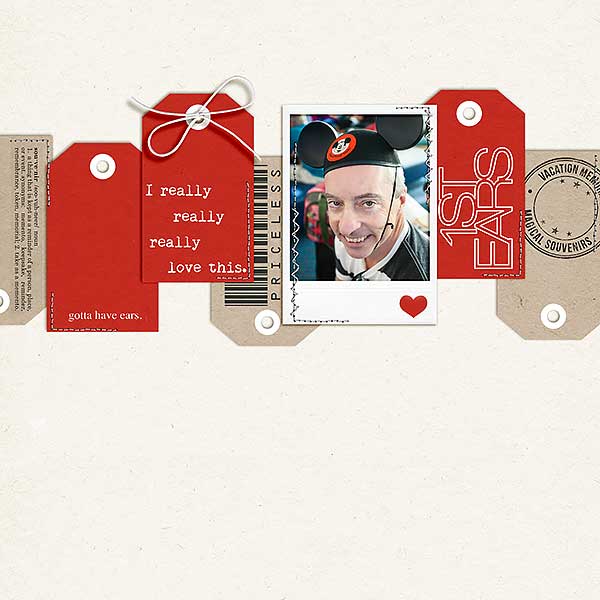 ▲FarrahJobling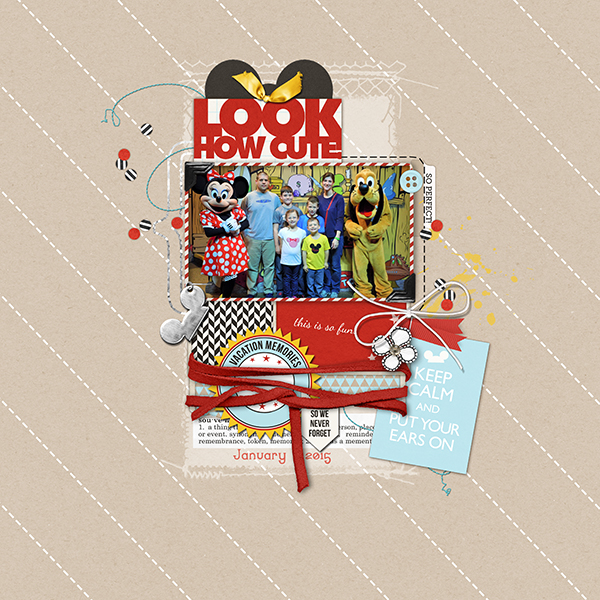 ▲amymallory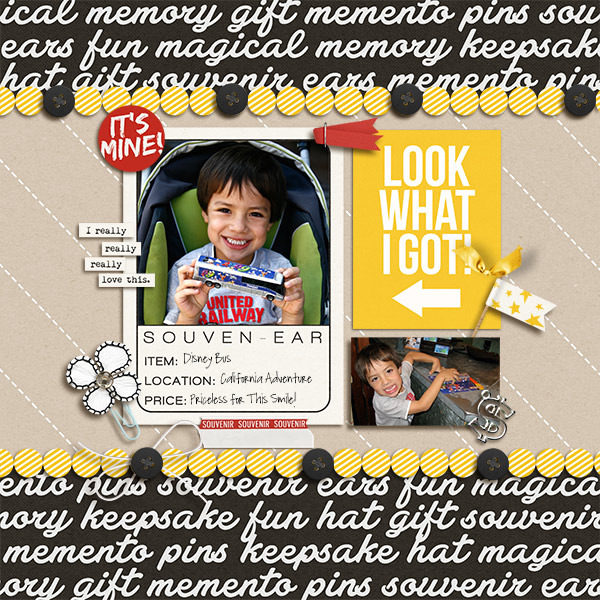 ▲mikinenn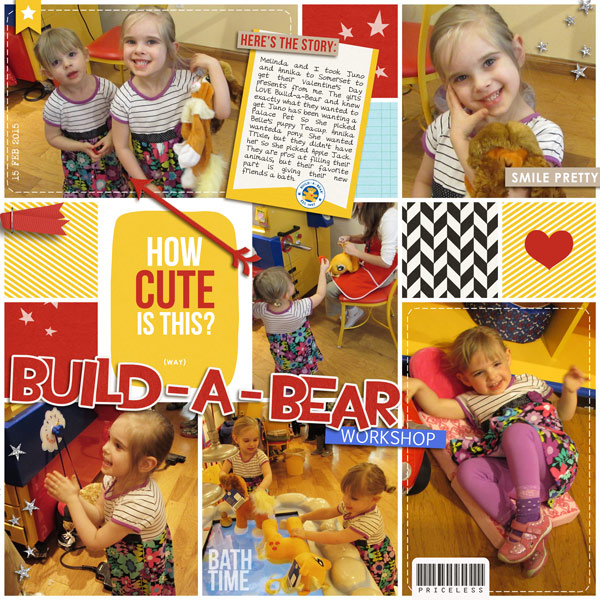 ▲yzerbear19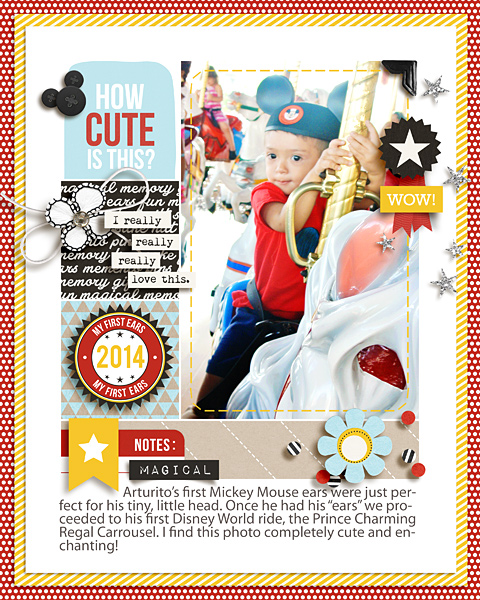 ▲raquels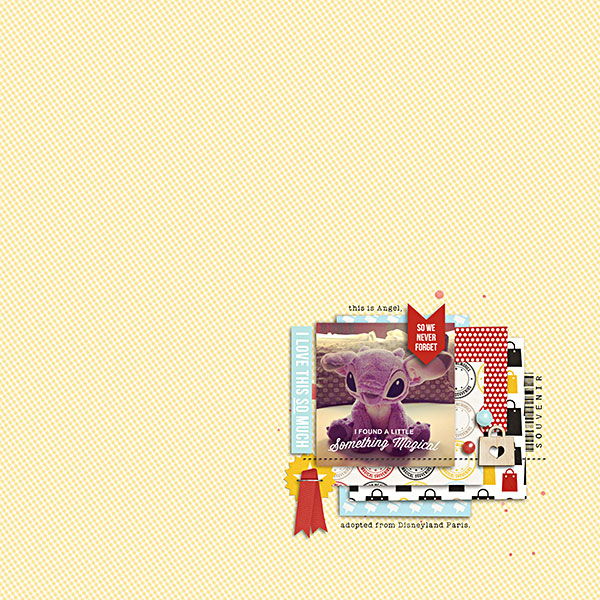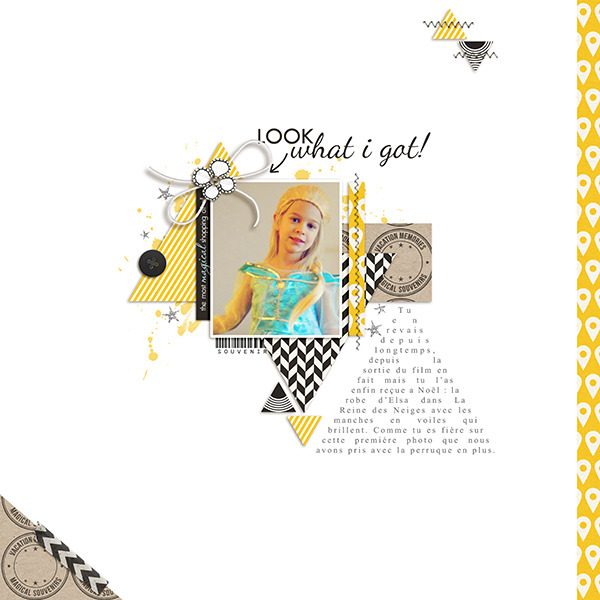 ▲ JuliettePerkins Arumrose ▲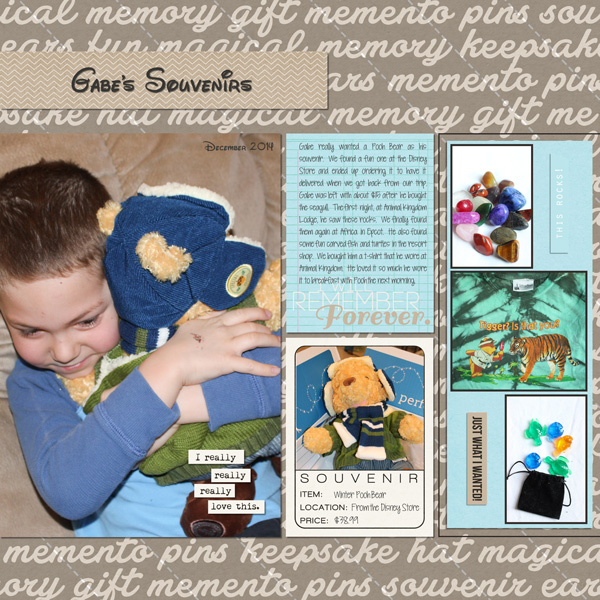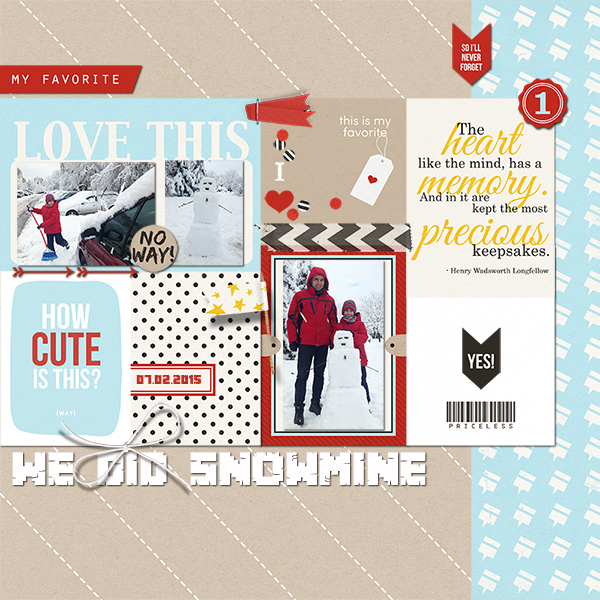 ▲mnjenlittle Damayanti▲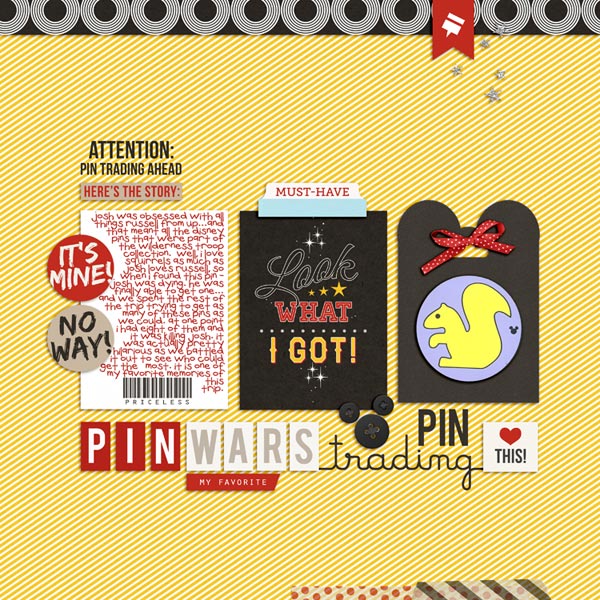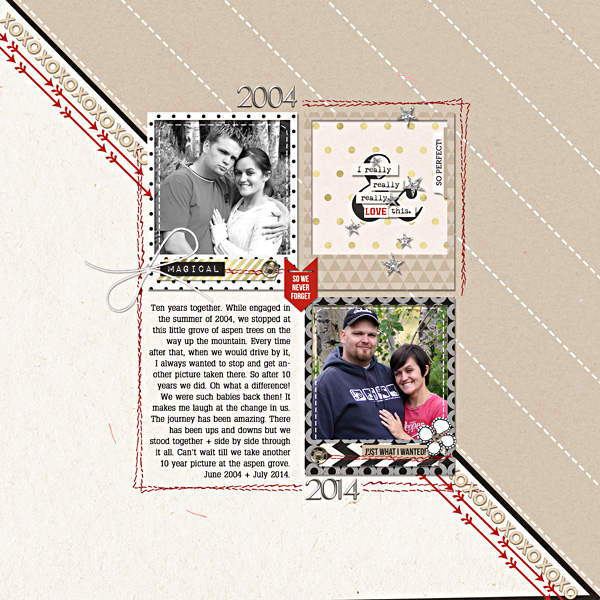 ▲neeceebee T.N.Anderson▲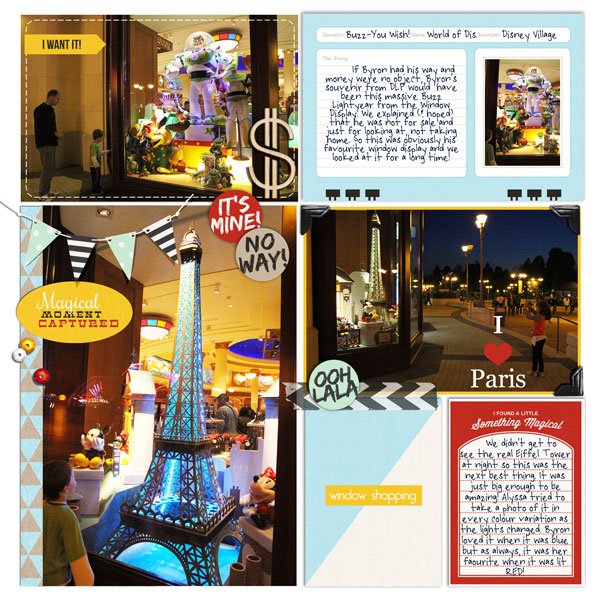 ▲justine
p style="text-align: center;">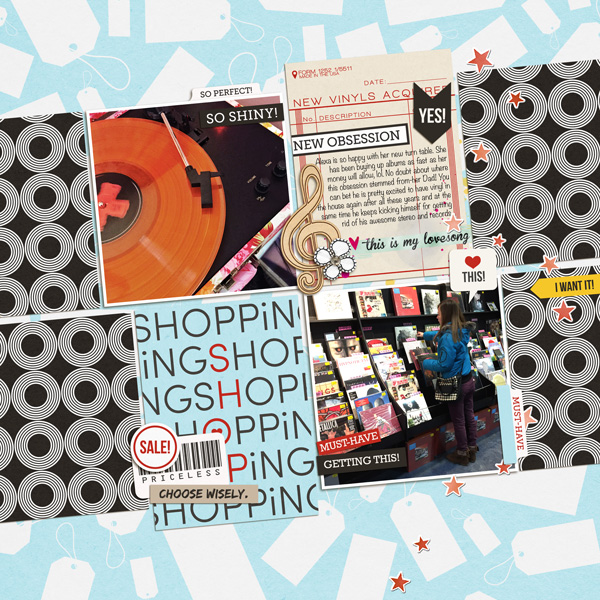 ▲HeatherPrins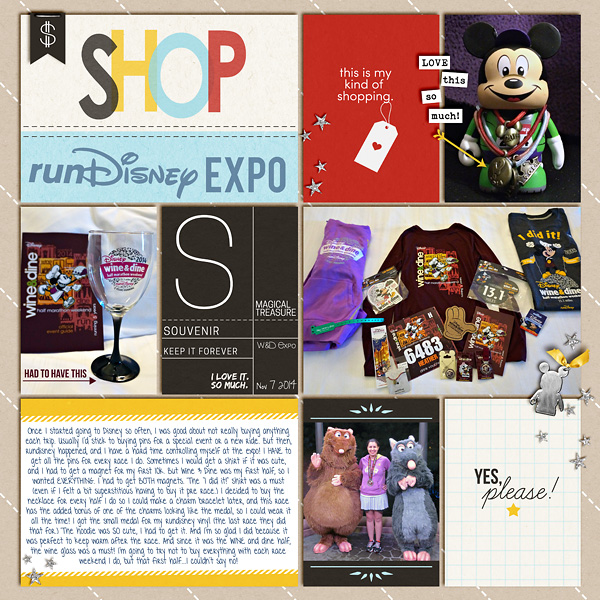 ▲heather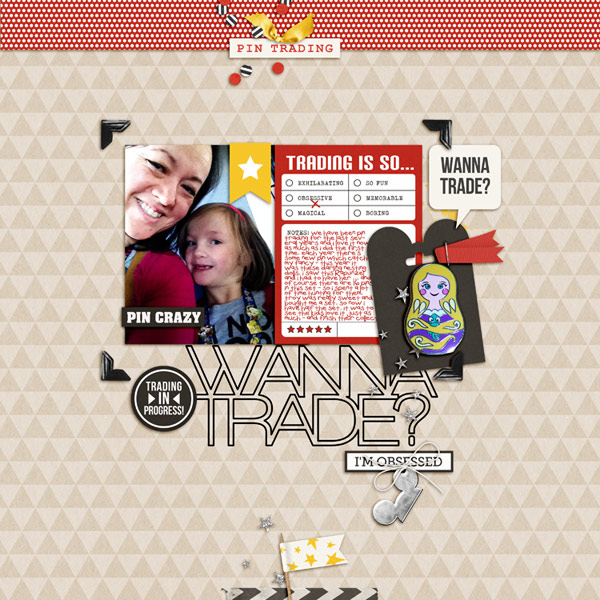 ▲neeceebee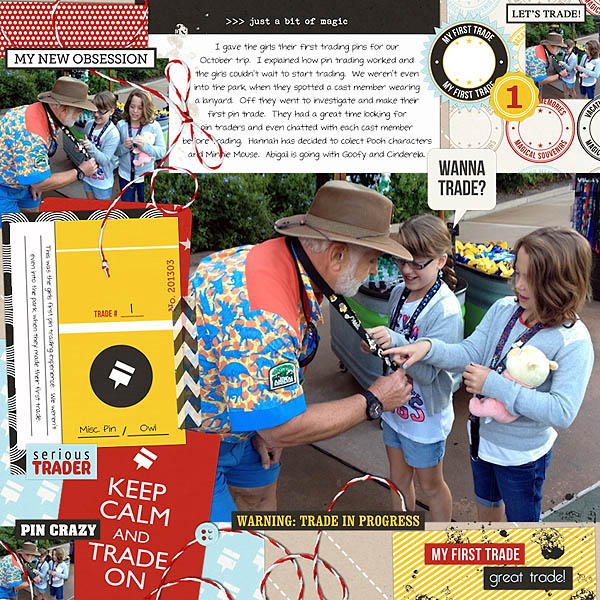 ▲Melinda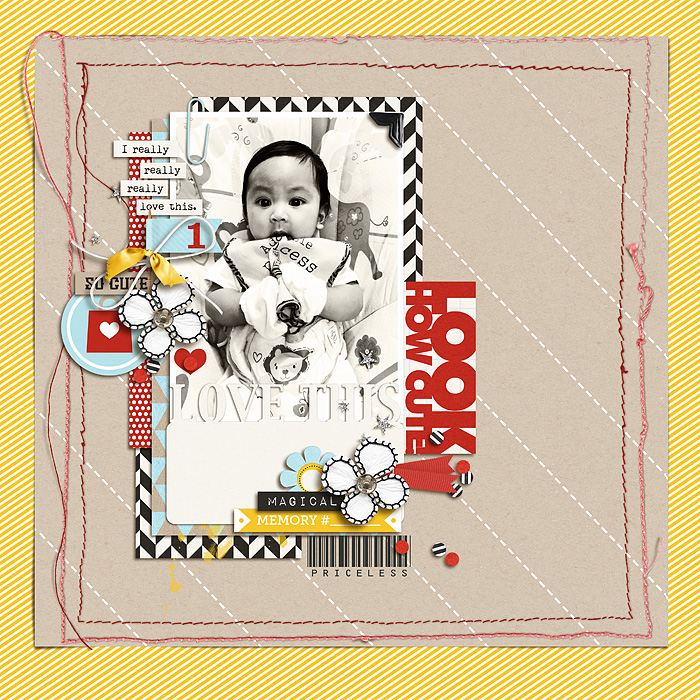 ▲scrappydonna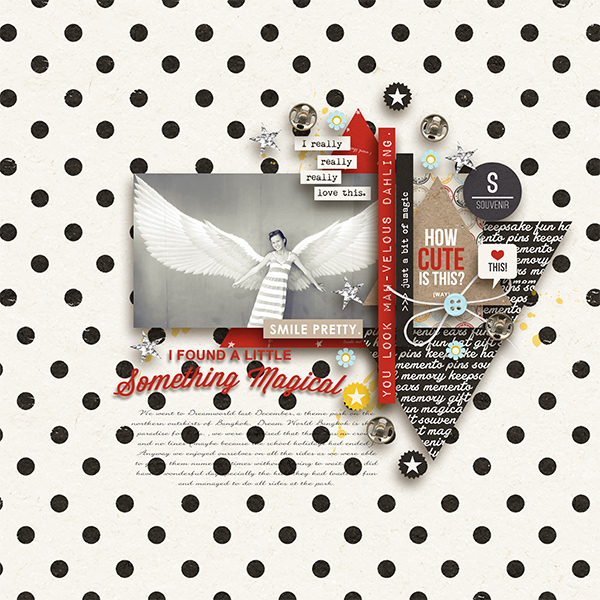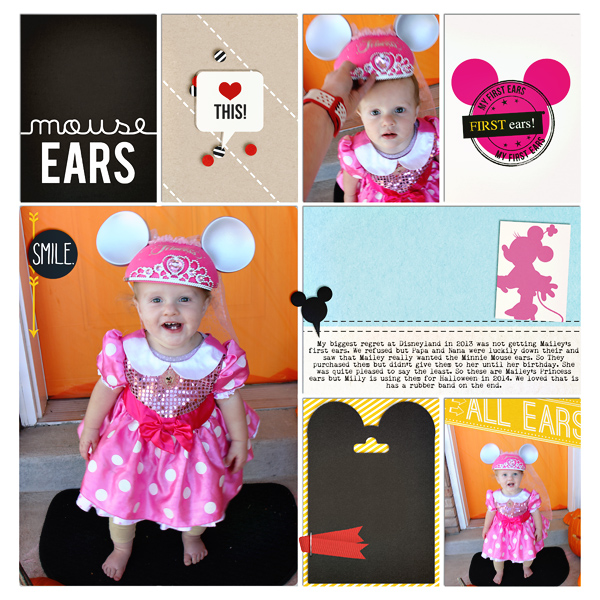 ▲margelz Cami▲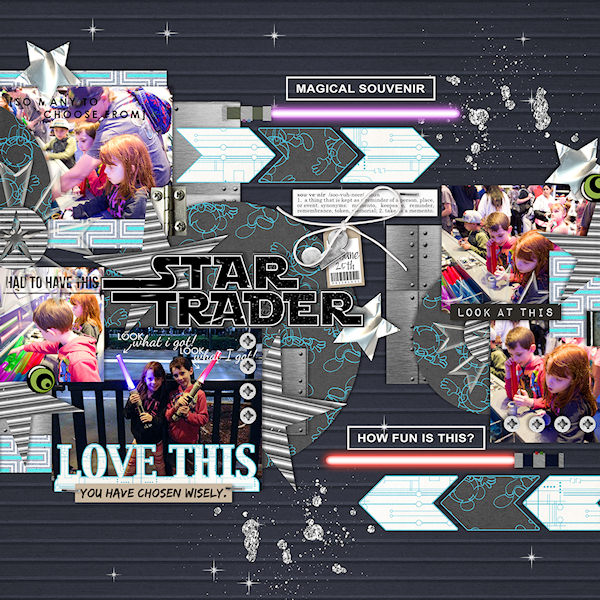 ▲wendy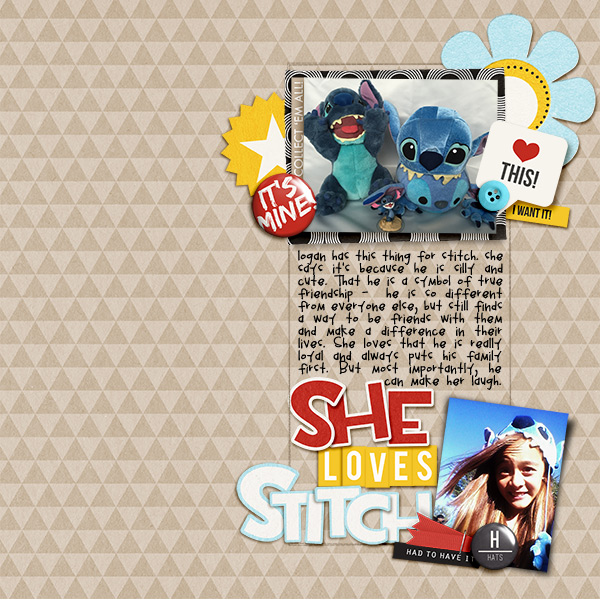 ▲natasha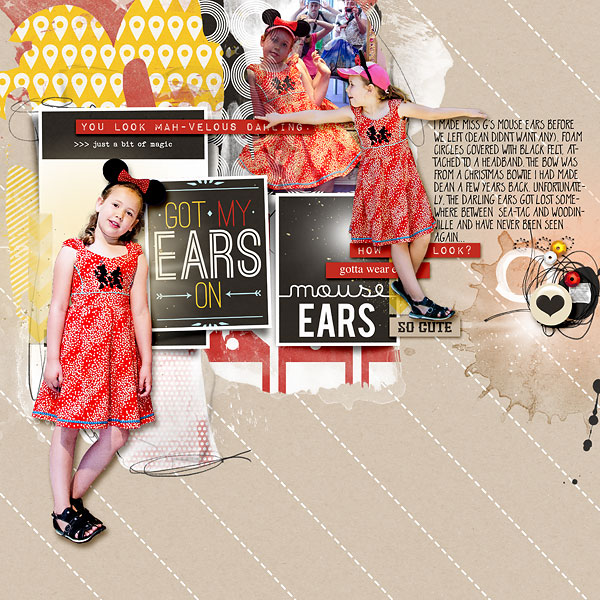 ▲amberr

While I was working on my own personal Disney vacation book, I needed something a little more "Disney-fied" These cards are something I created, and I thought you would love them too!  So feel free to use them in your Project Mouse memories as well. Britt has a fun freebies also… so be sure to stop by her blog as well!!
(SouvenEARS): FREEBIE
(click image to download)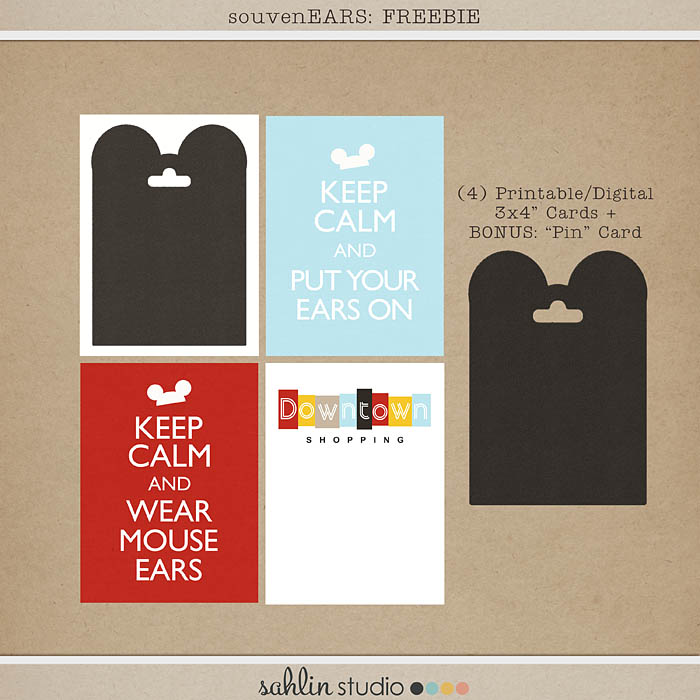 And be sure to stop by Britt-ish Design's blog to get her freebie too!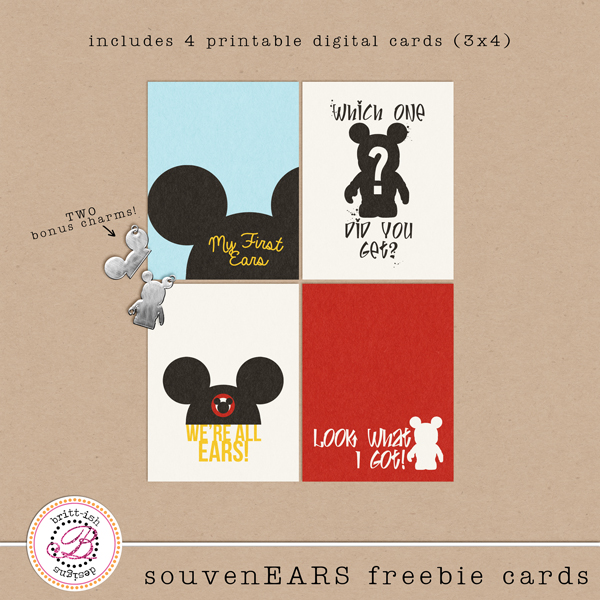 Save