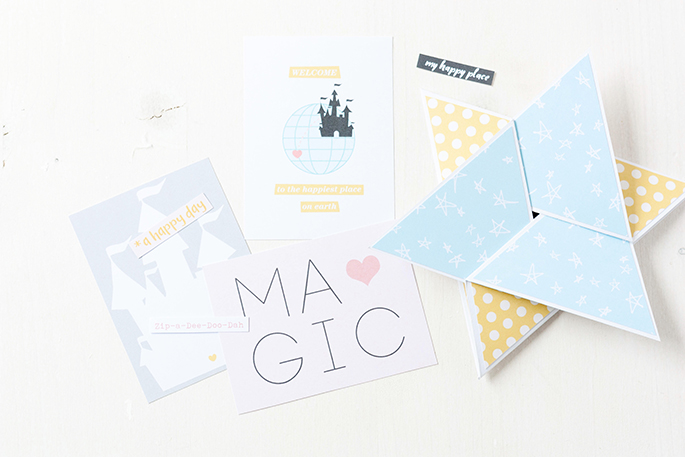 A few months ago I went to Disneyland Paris with my little brother and we had some great days with Mickey and Co. As a memory I created a card with a photo of us at Disneyland. Today I will show you how to make this easy card. Have fun 🙂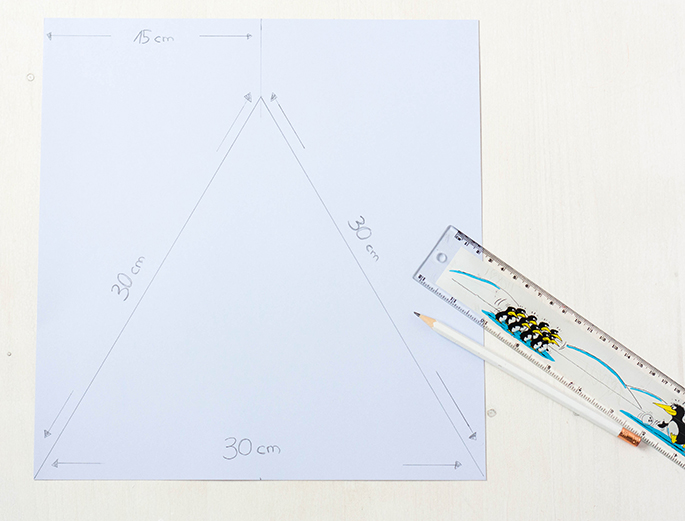 Creating Your Own  Triangular Photo Card
You need a paper on which you draw a triangle whit the size 30cm on each side. It is easy to draw if you cut one side to 30cm. On the opposite side measure 15cm (the middle of the side) and draw a line. Now you can measure from each corner to this line 30cm and you have a finished triangle.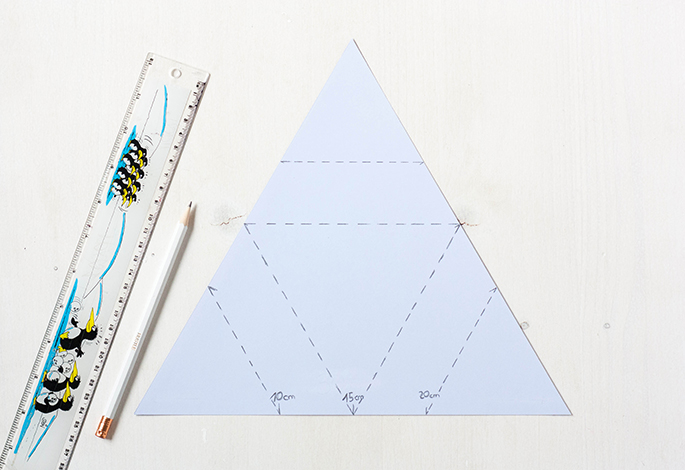 Now cut the triangle and mark on each side at 10cm, 15cm and 20cm. Fold each line between the mark.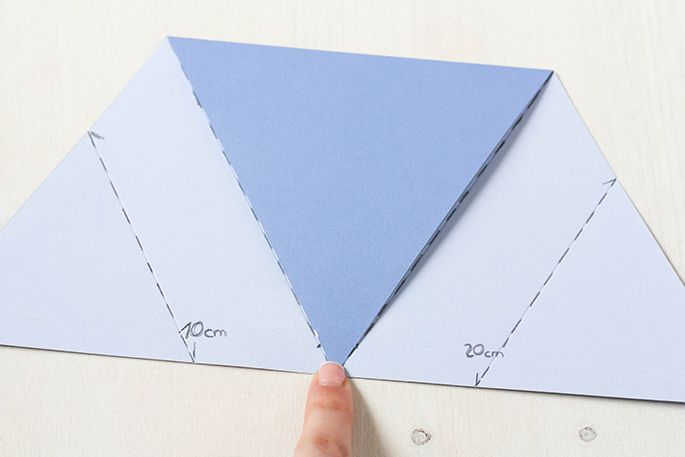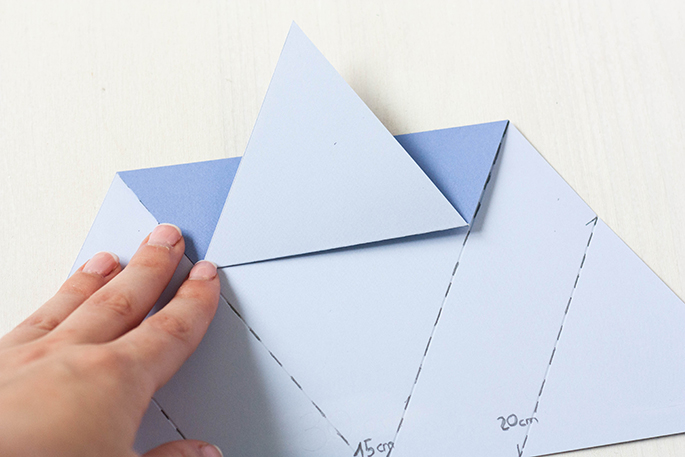 Do this on all sides and interlock them to close your card.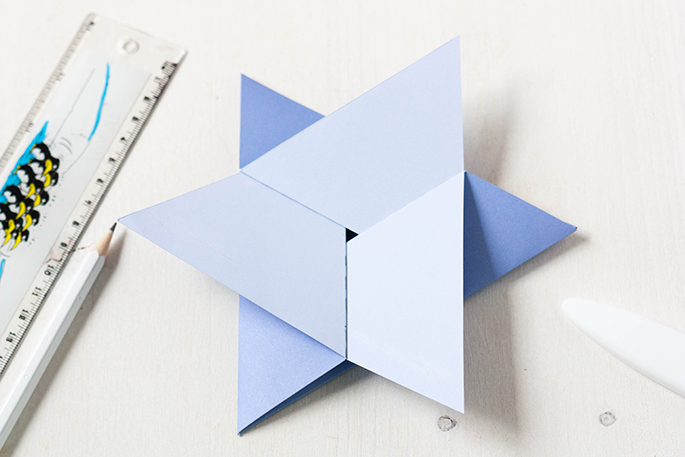 Now you can decorate the card with some of your lovely stuff and make someone happy 🙂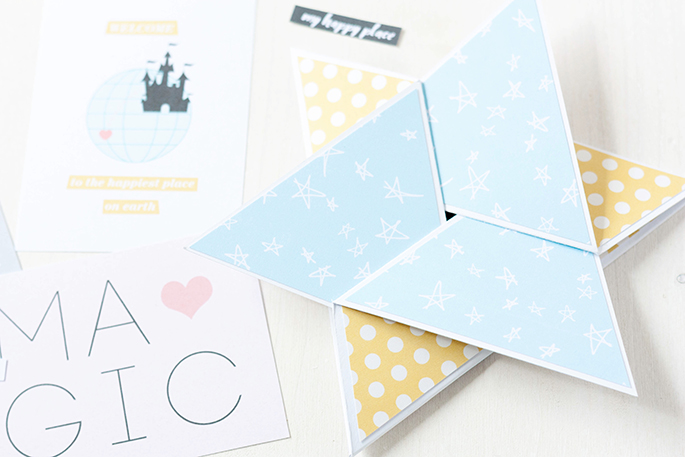 I decorated my card with the Project Mouse (Beginnings) Collection which you can find here.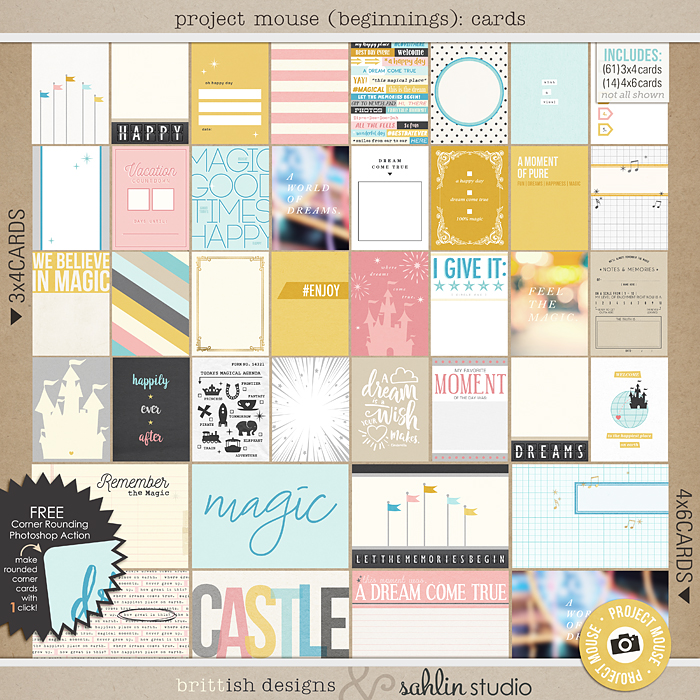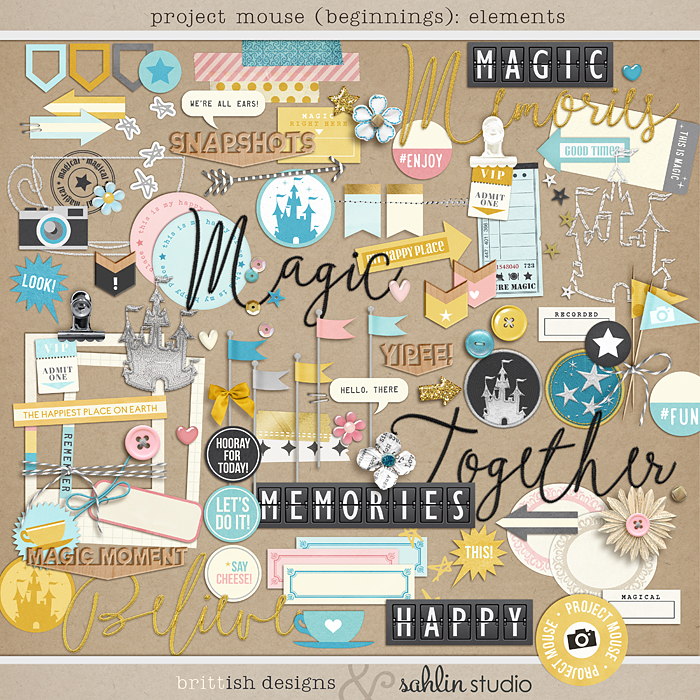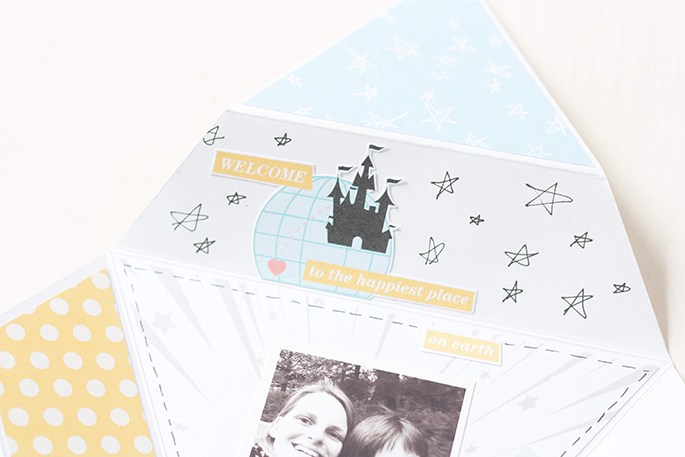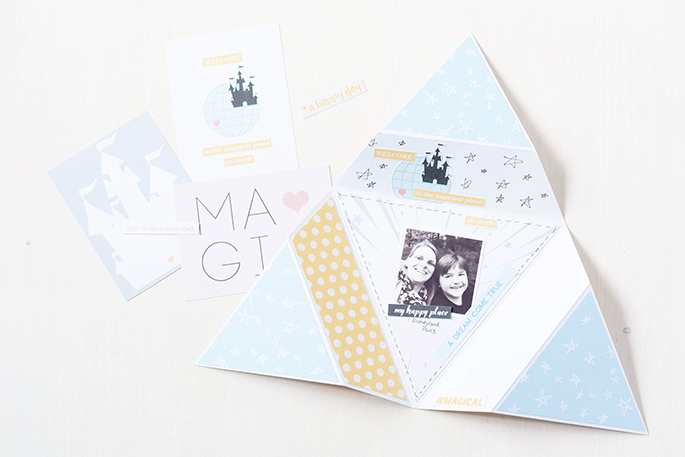 I hope you had fun and let me know in the comments below if you have any questions 🙂
We will be happy to see your creation!
XO Nikki
Save
Hi, I am Nikki, a german scrapbooker with heart, baking bookworm, civil engineer student, in love with memory keeping and have a lot of fun in life.