We are making our way through the various "lands" of Disney in our Project Mouse collections. This week, we are so pleased to introduce . . . Project Mouse (Tomorrow) Edition!  Britt-ish Designs and I had so much fun stepping into the future (or is it BACK to the future??) of Tomorrowland.
Project Mouse: Tomorrow is the perfect way to document all your pictures from defending the galaxy, zooming through space, meeting a not-so-scary monster or using the "force".  Just as it's perfect for all your "futuristic" memories at our favorite magical vacation destination, it's wonderful for scrapbooking topics like science projects, a trip to the planetarium, Star Wars fans and and all things futuristic and fun!!     Overflowing with spaceships, rockets, planets & stars, this massive collection of elements – and seriously, it is HUGE! is just the thing to get you scrapping before you can say "Lift off!"
Project Mouse (Tomorrow): Bundle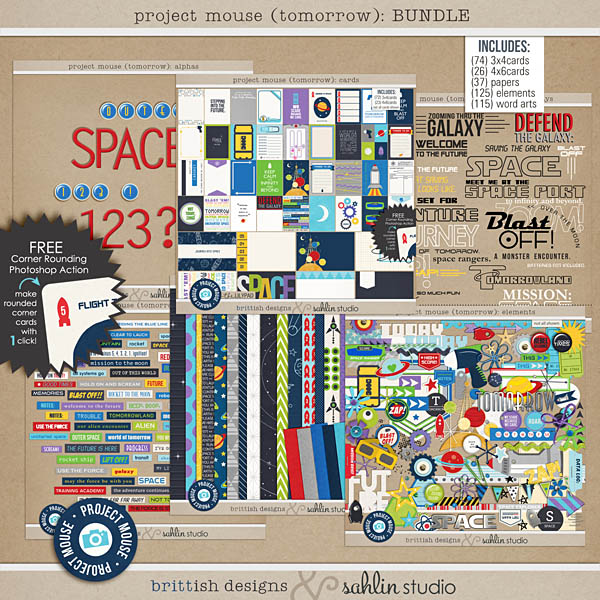 The bundle is the best value, but, as always, individual products are in the shop AND 20% off this weekend.
Project Mouse (Tomorrow): Elements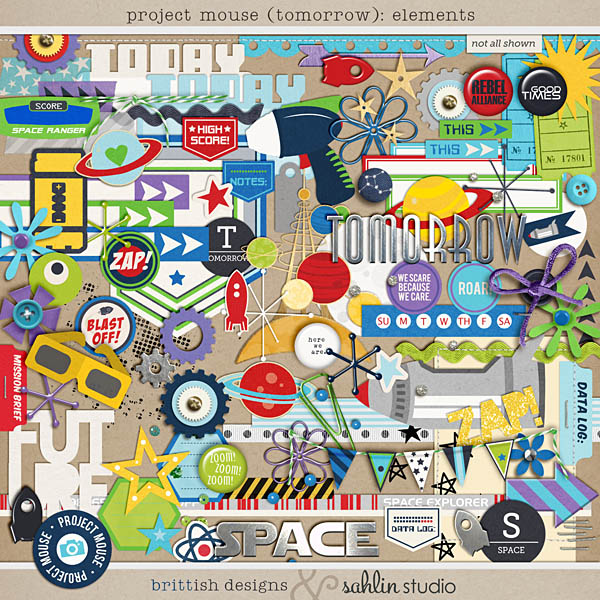 Project Mouse (Tomorrow): Papers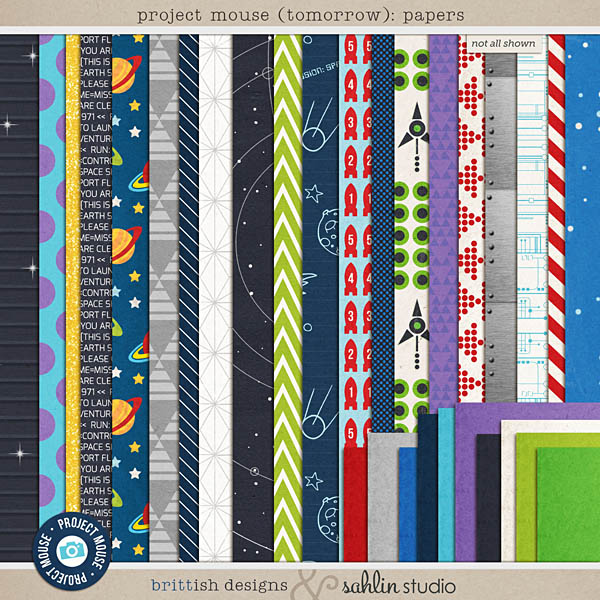 Project Mouse (Tomorrow): Journal Cards
The coordinating Journaling Cards are also available and perfect to use on your digital scrapbook pages, as well as in your Project Life / pocket page albums. This set is ridiculously HUGE, including up to (26) 4″x6″ cards, (74) 3″x4″ cards. The pack includes individual PNG files, JPG files with bleed (for professional print shops) as well as 8.5″ x 11″ printable sheets in both PDF and JPG formats, making it easy to print at home and use on hybrid projects or in a project life album. PLUS a bonus Corner Rounder Action!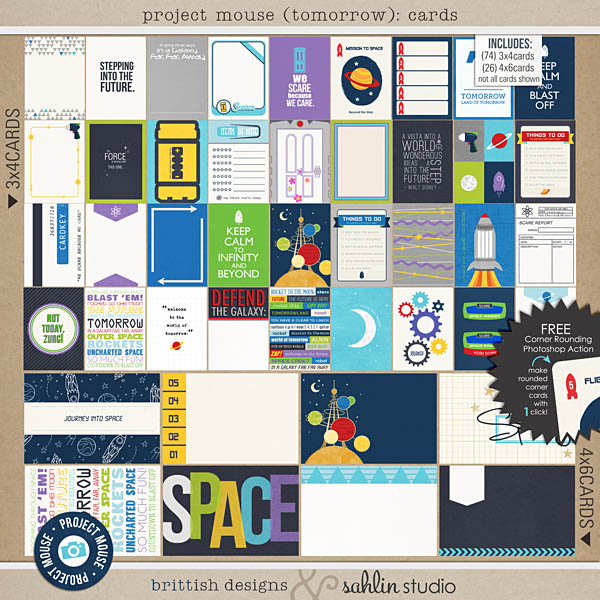 (To see more details of the cards click on images below)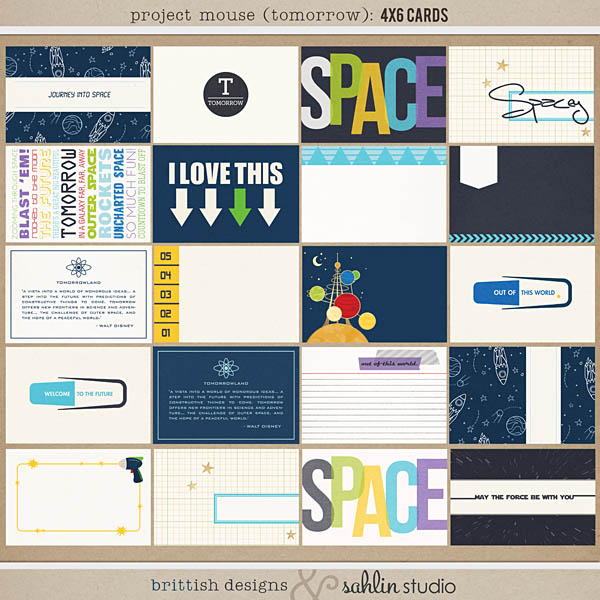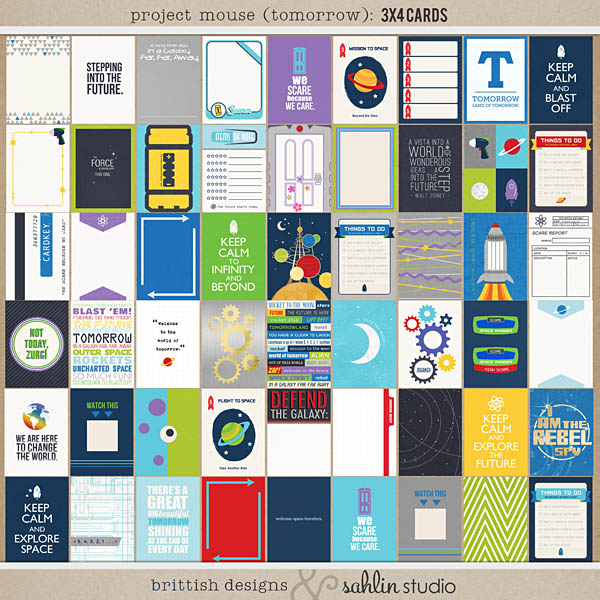 Project Mouse (Tomorrow): Photo Overlays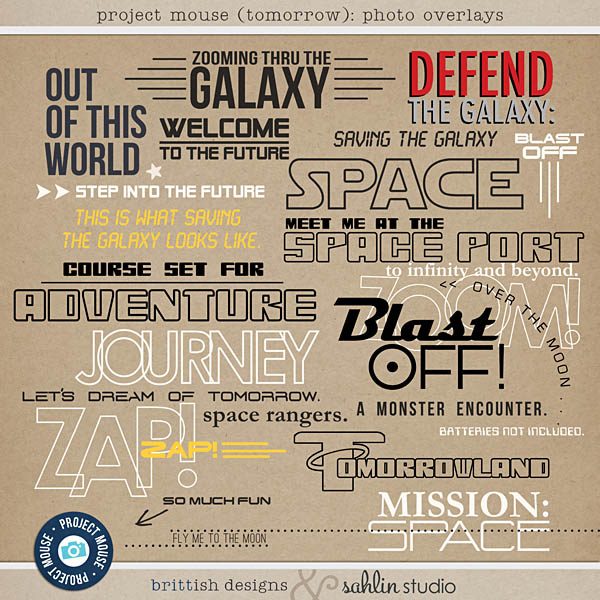 Project Mouse (Tomorrow): Word Snipettes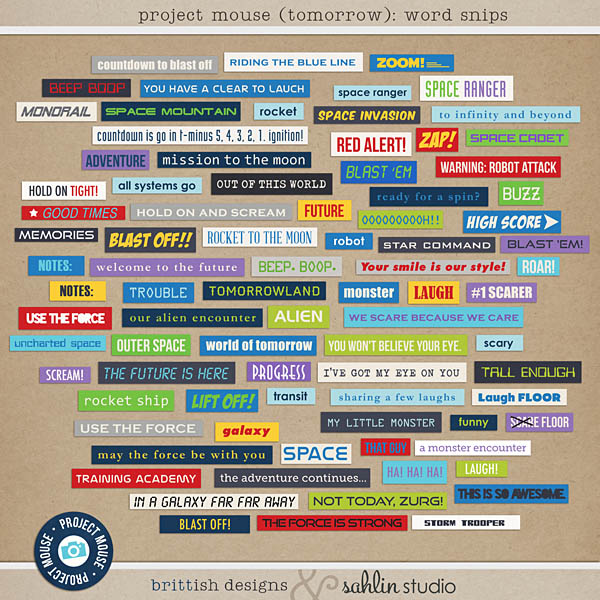 Project Mouse (Tomorrow): Alphas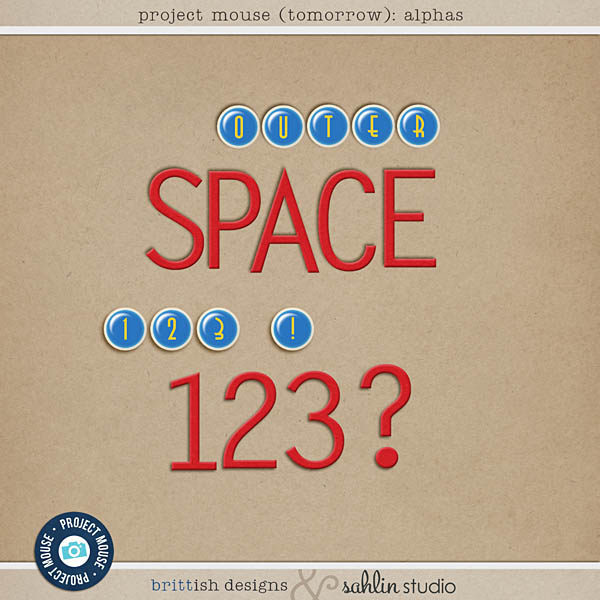 I love the moment after we've finished designing a collection… and actually getting a chance to documenting with it!! It's so fun to see it come from vision, to working on it, to in my personal scrapbooks. Even MORE fun is seeing how my creative team and YOU use it in your memory keeping as well. Check Out some inspiration, from digital scrapbook layouts, paper layouts, to Project Life & Pocket Scrapbooking pages & more!!

Tomorrowland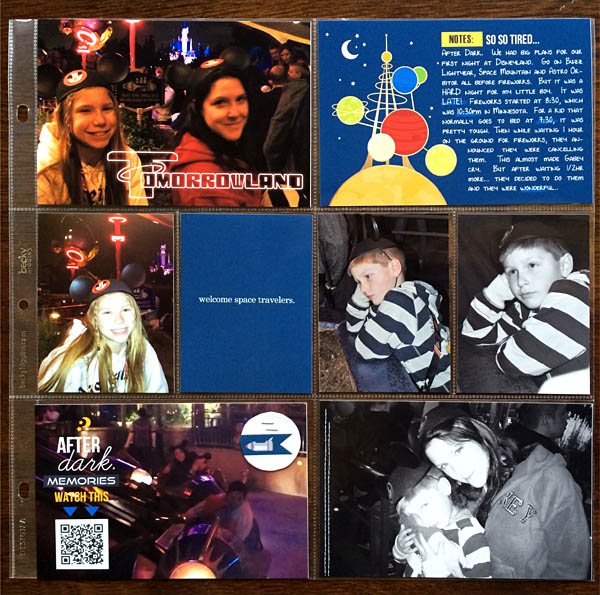 ▲kristasahlin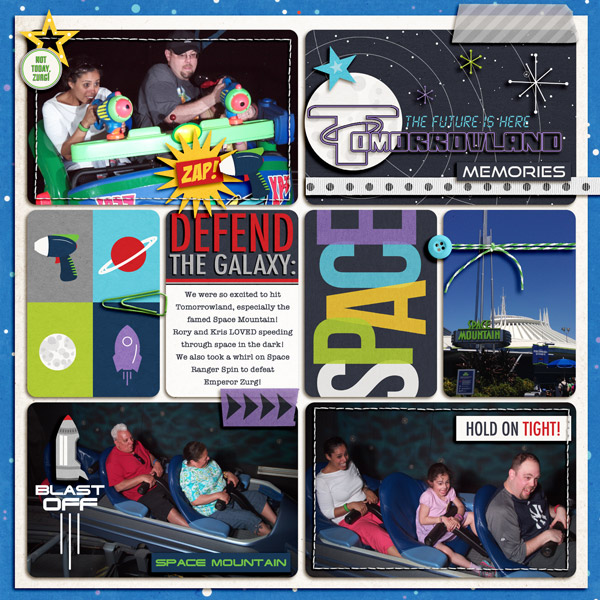 ▲julieL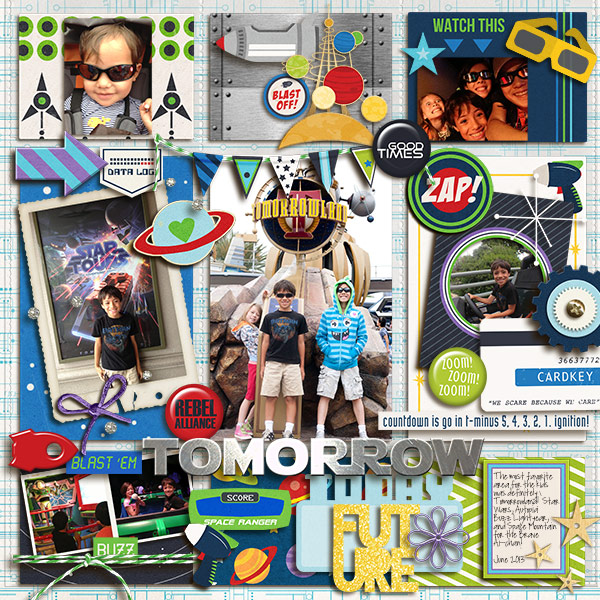 ▲mikinenn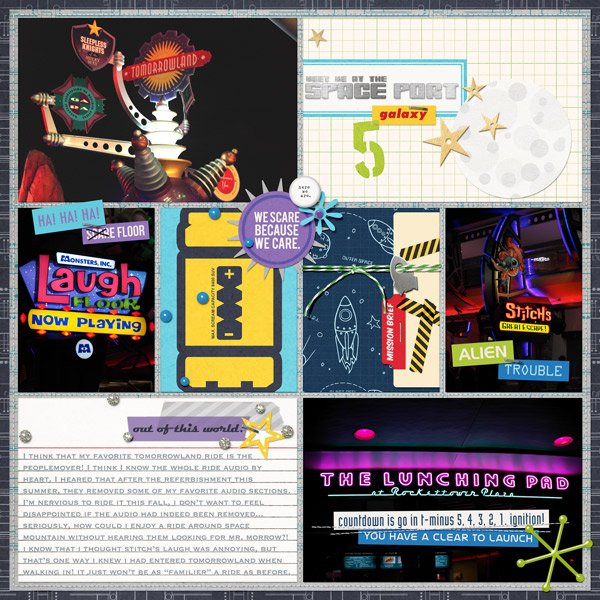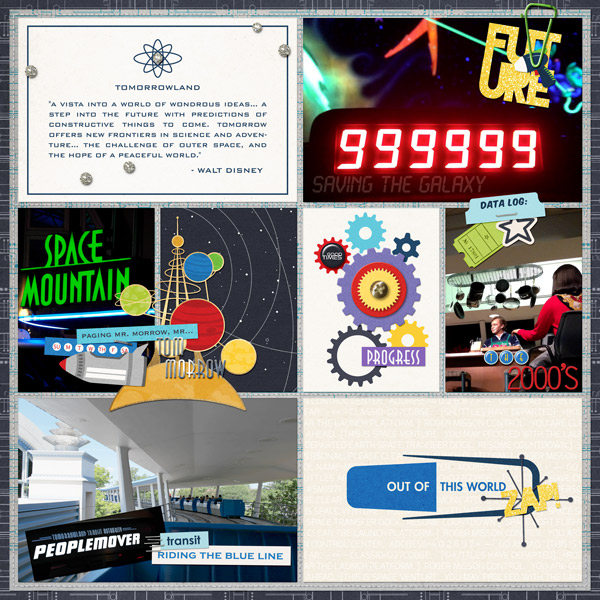 (full page)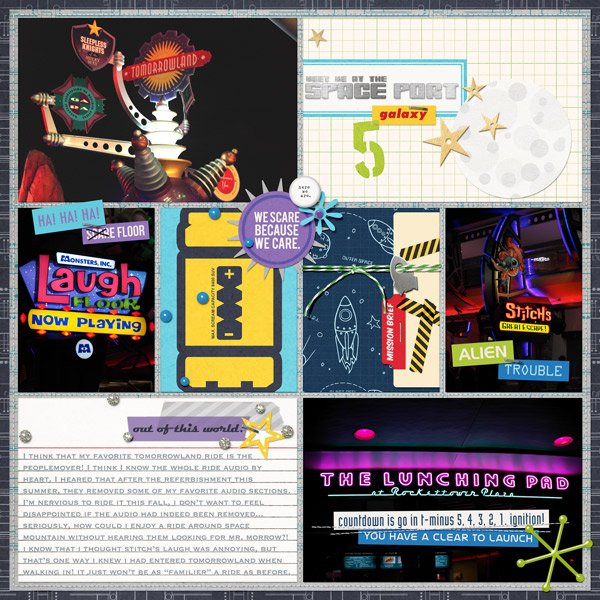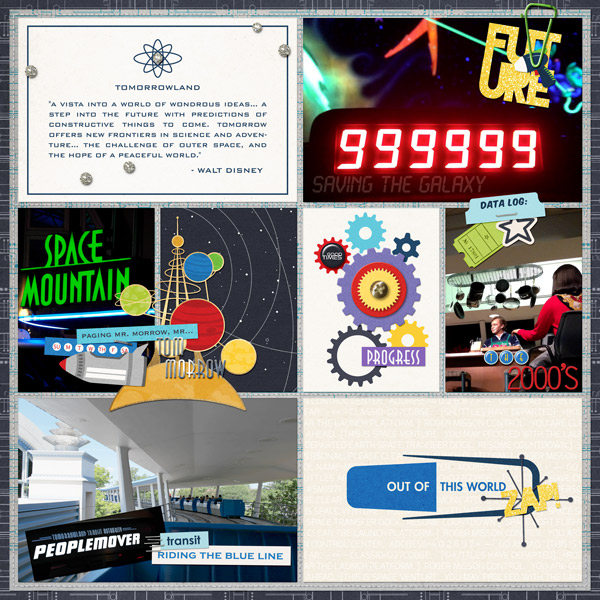 ▲PuSticks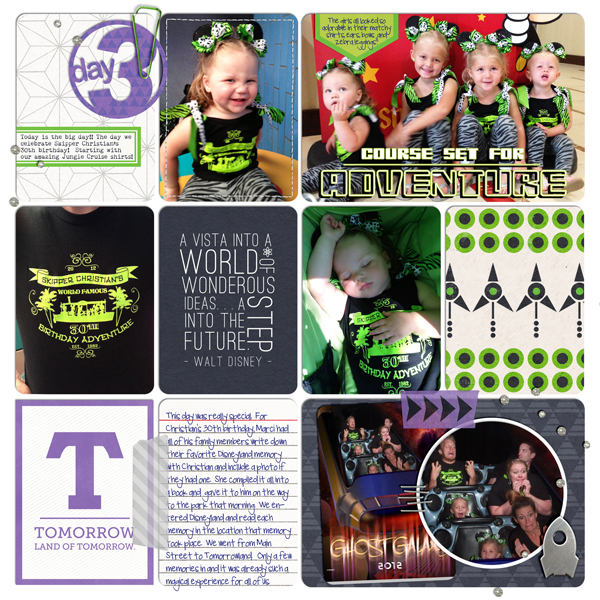 ▲Britt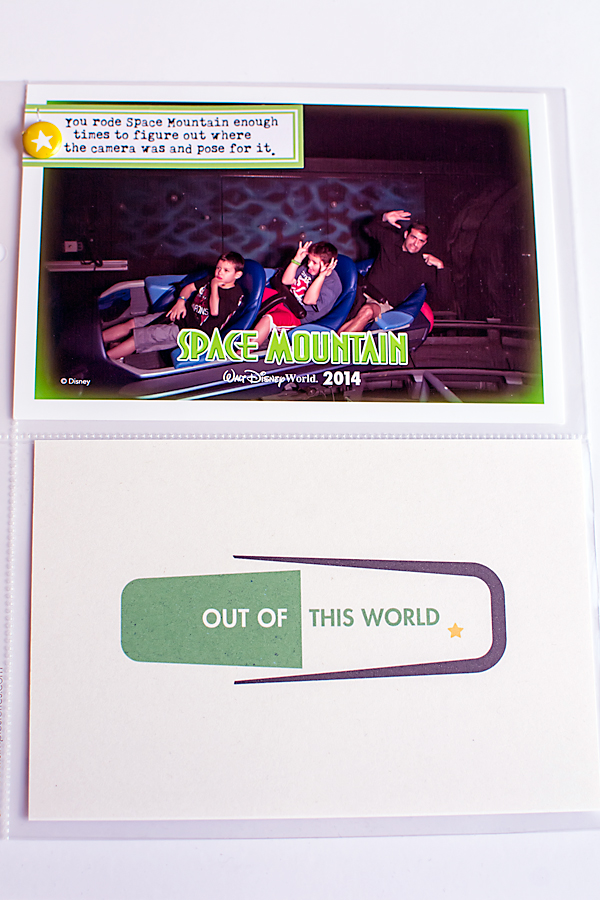 ▲carolee
Buzz Lightyear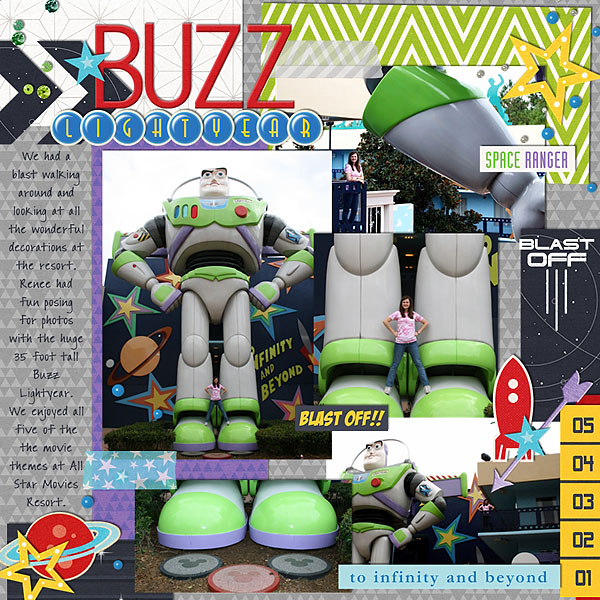 ▲melinda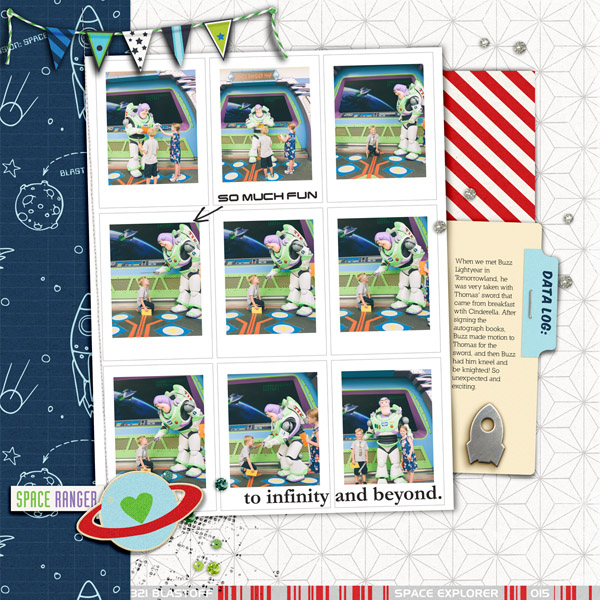 ▲mollyc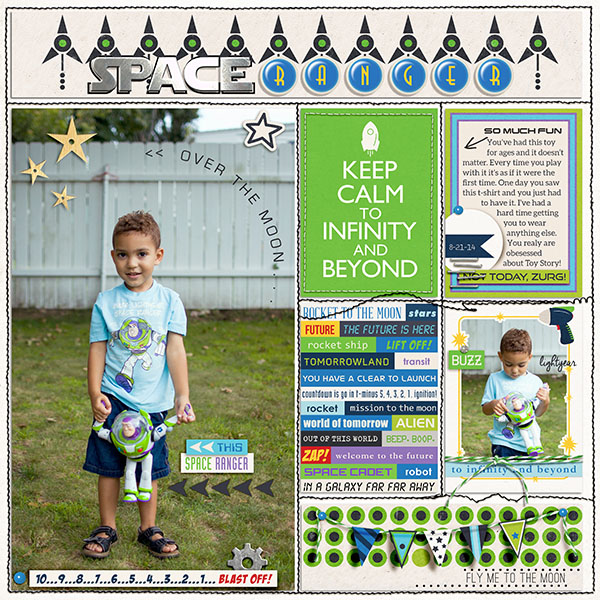 ▲mrivas2181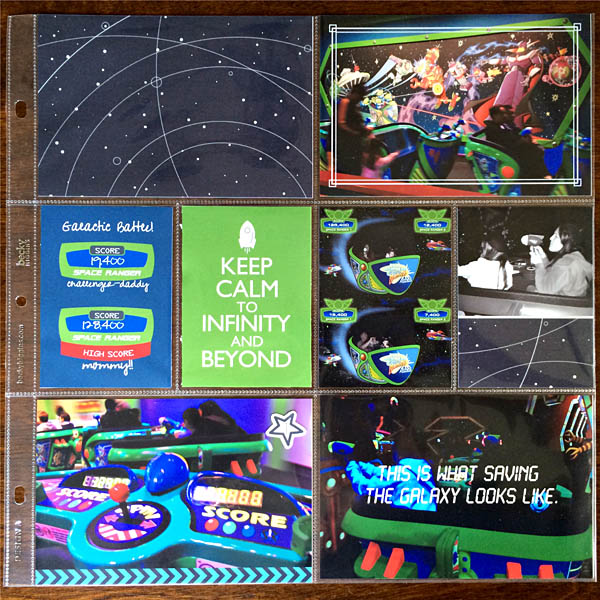 ▲kristasahlin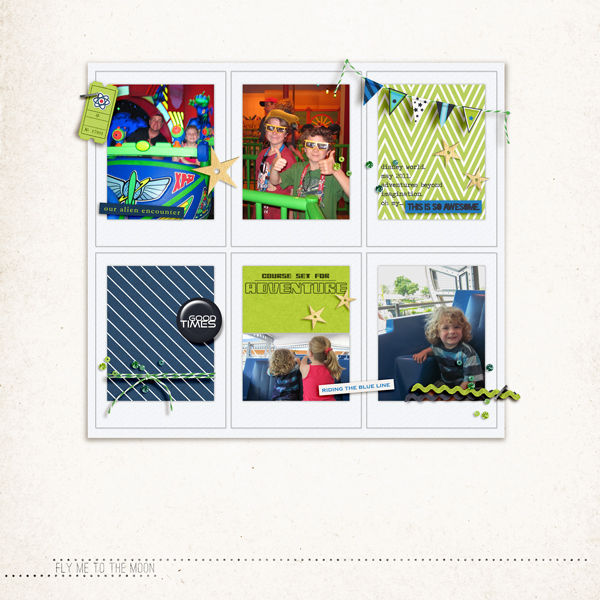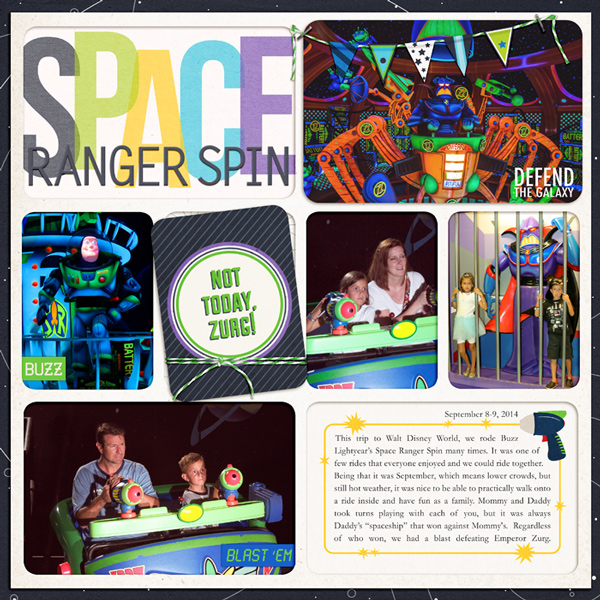 ▲lcpereyra     rlma▲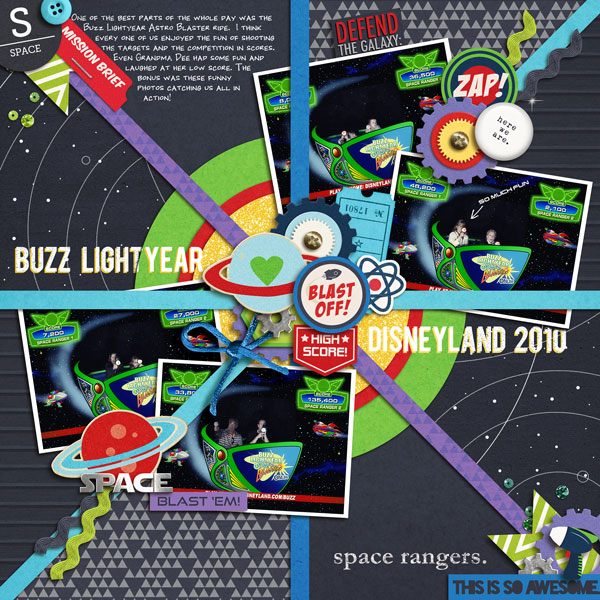 ▲norton94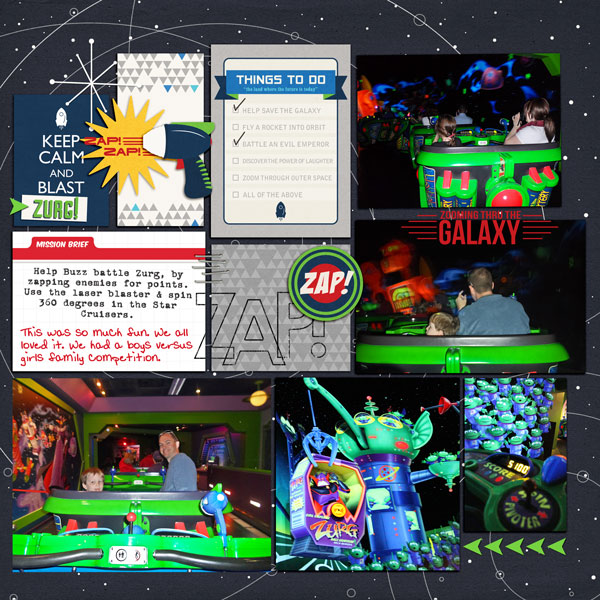 ▲justine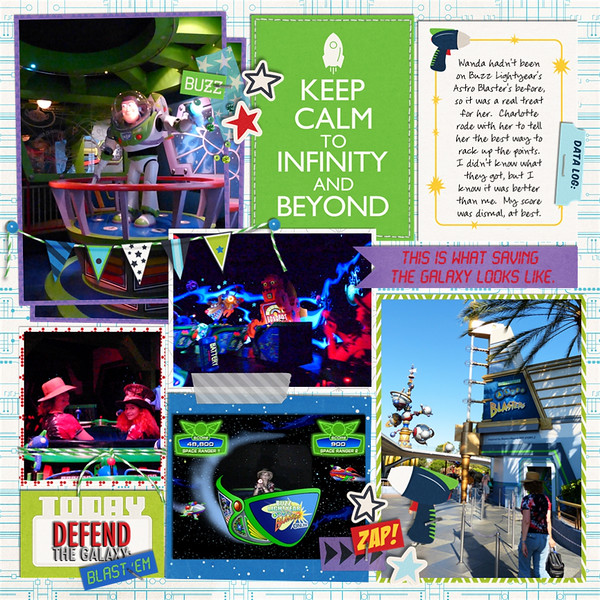 ▲Quilty Mom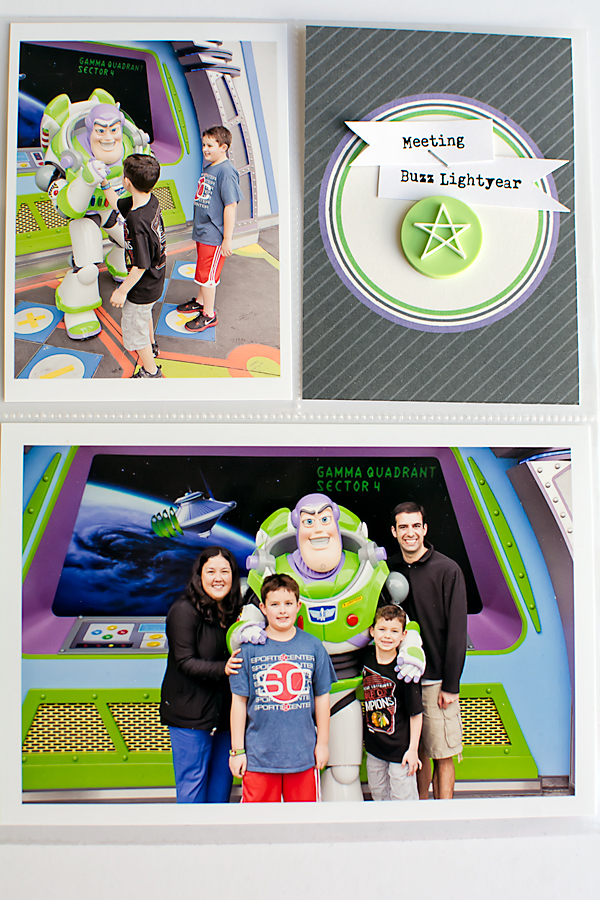 ▲carolee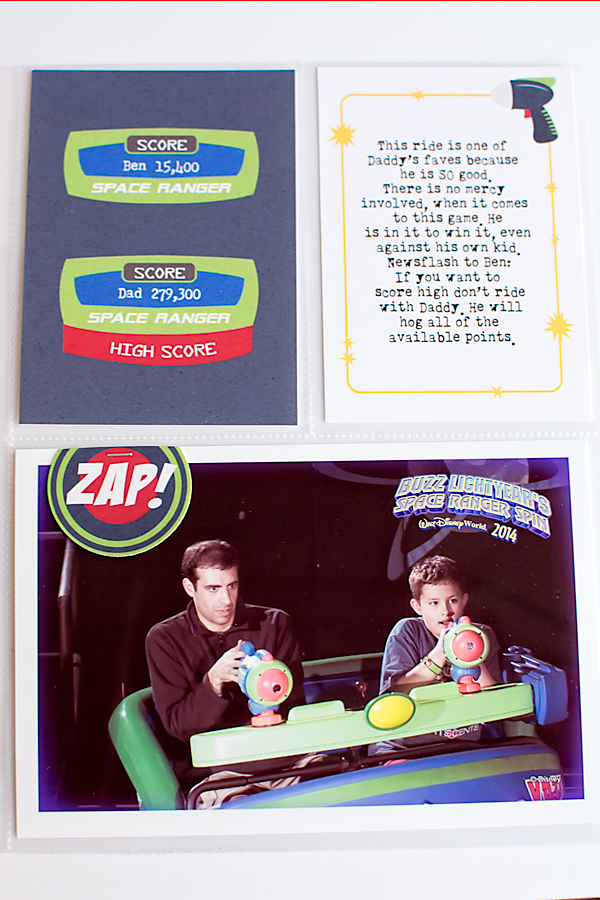 ▲carolee
Monsters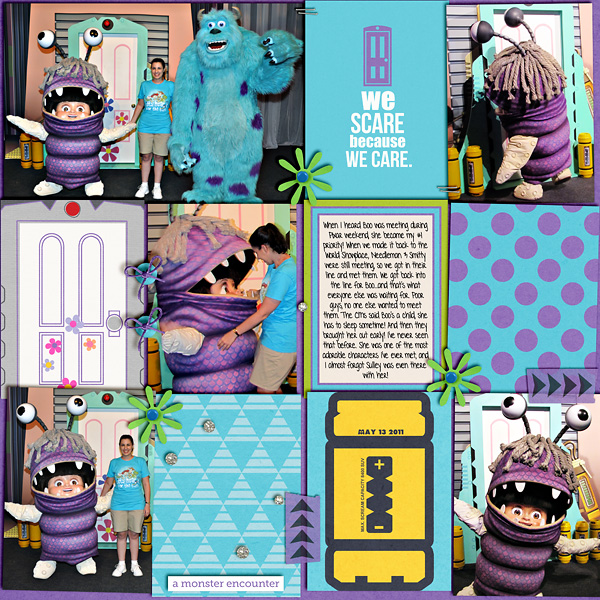 ▲heather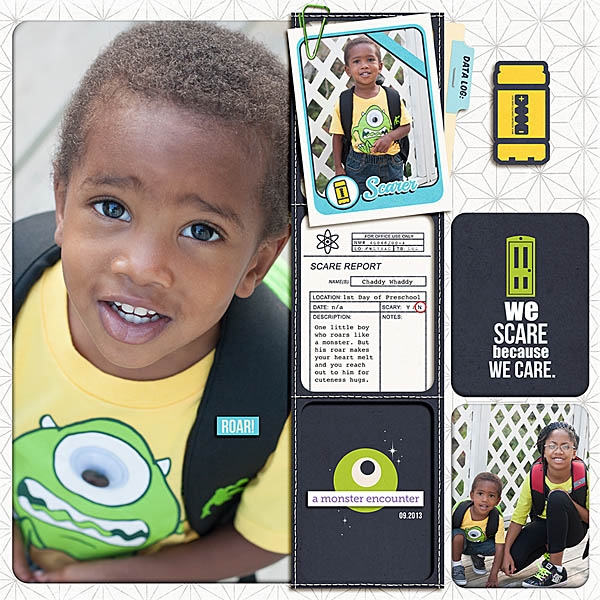 ▲tiffanytillman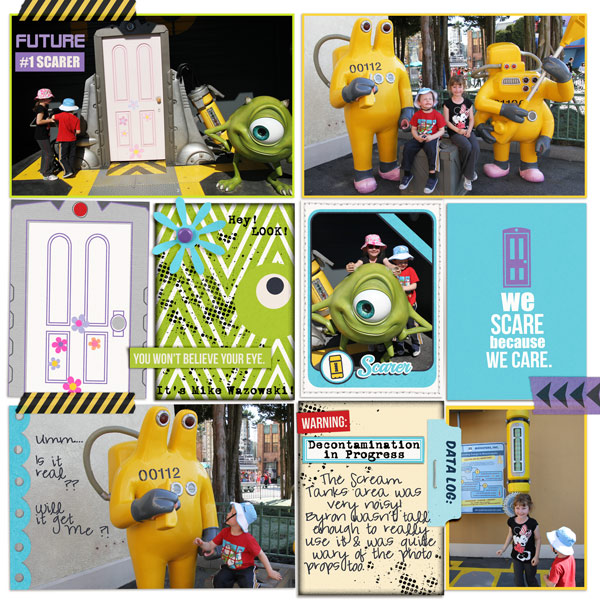 ▲justine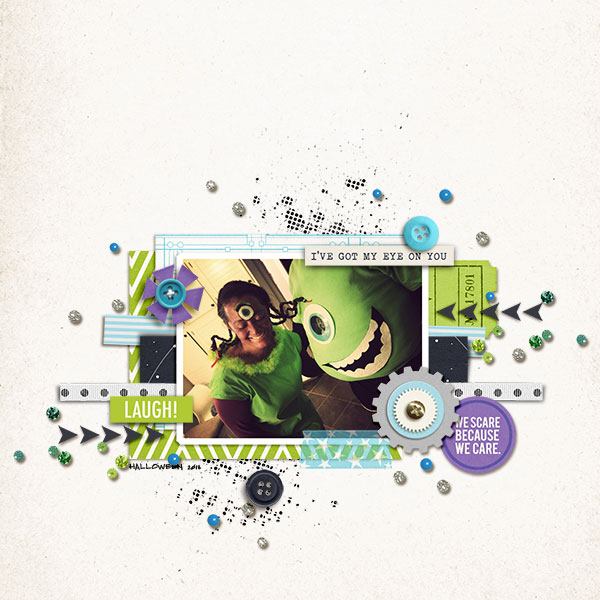 ▲Natasha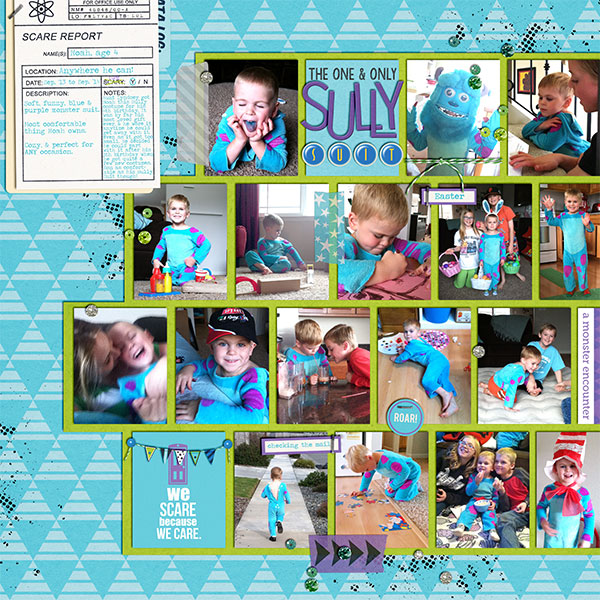 ▲kelsy
Star Wars / Star Tours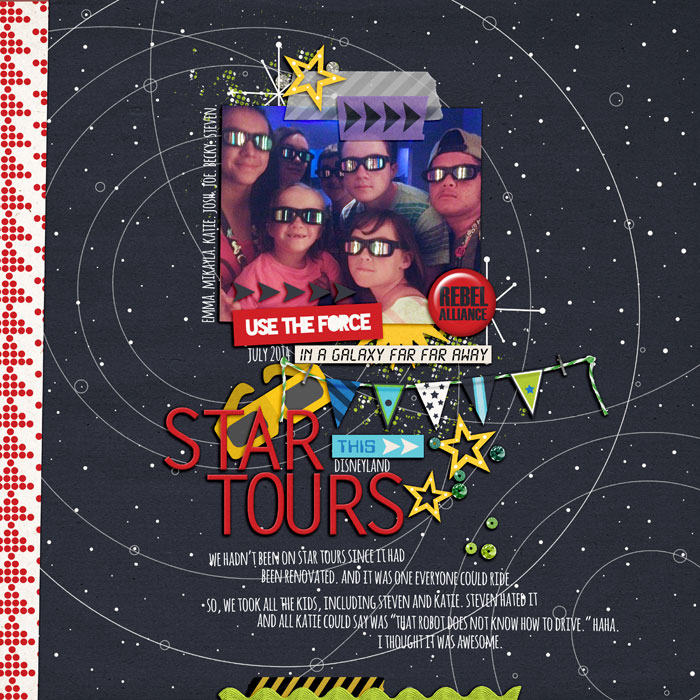 ▲denise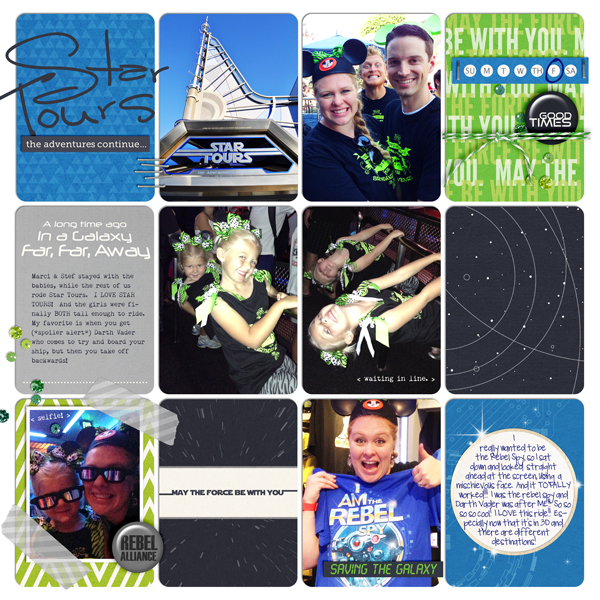 ▲Britt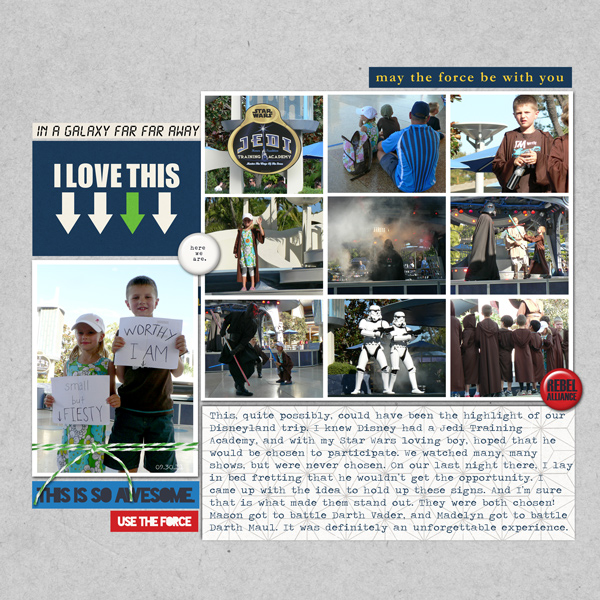 ▲ctmm4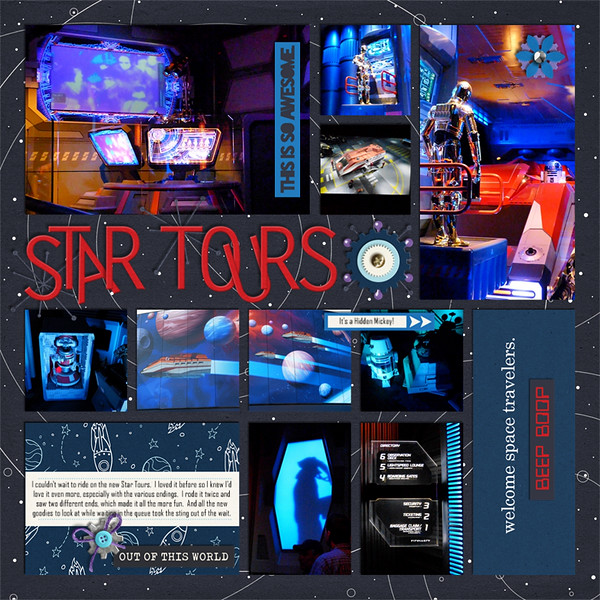 ▲QuiltyMom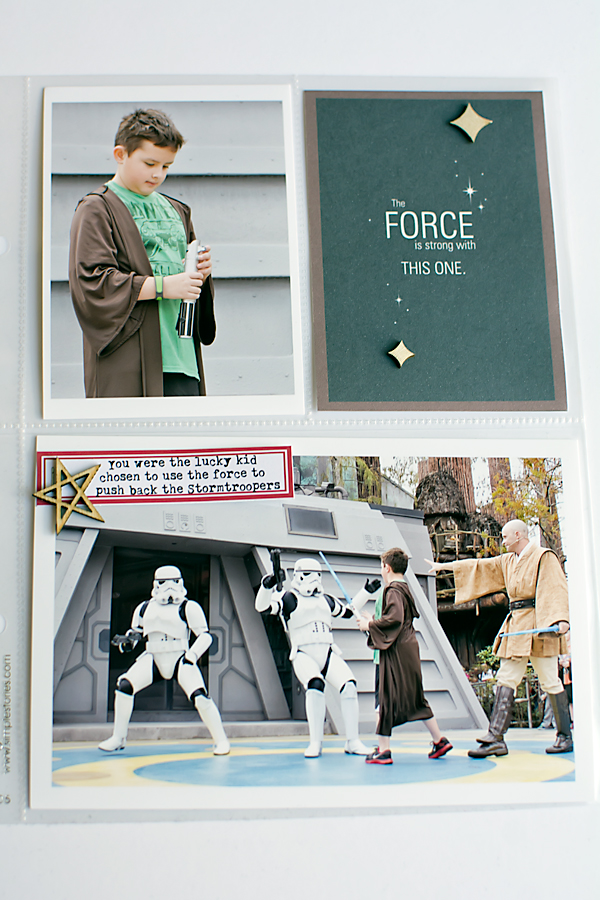 ▲carolee
In Orbit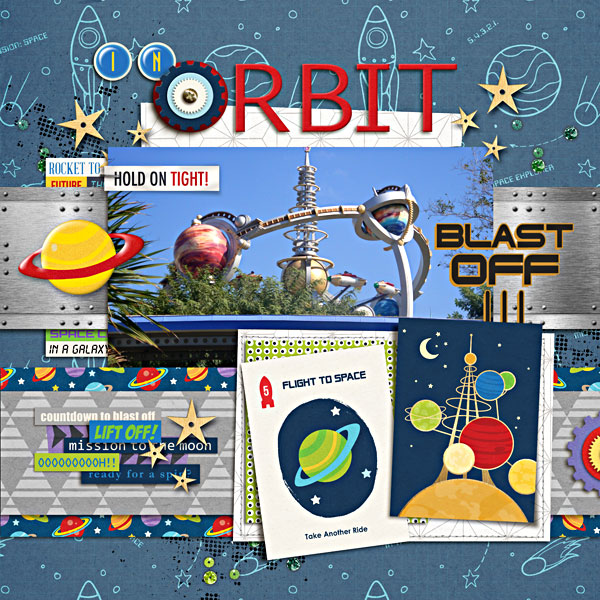 ▲breeoxd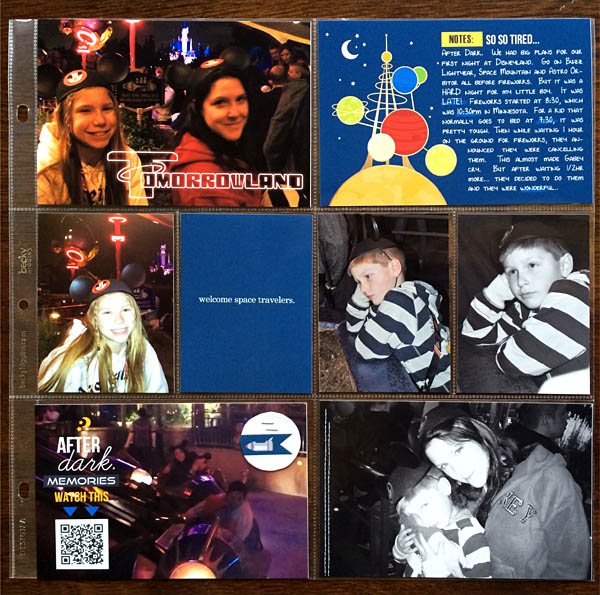 ▲kristasahlin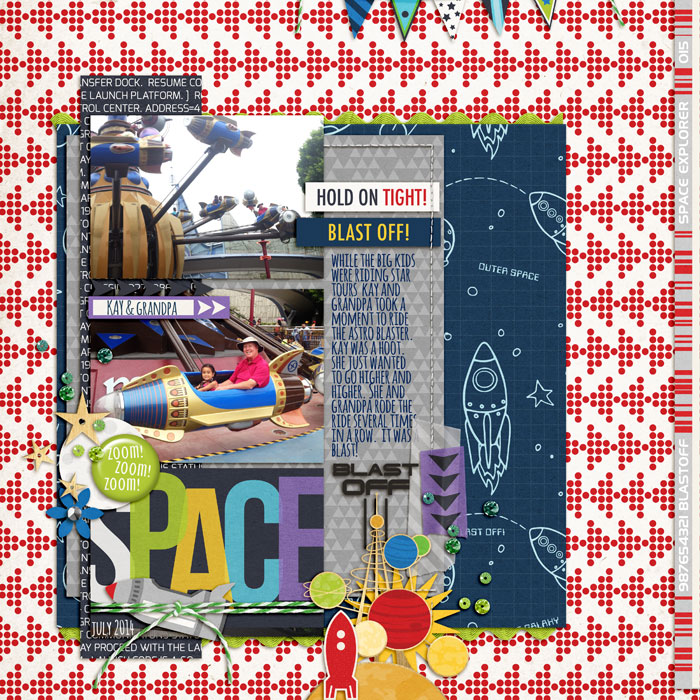 ▲neeceebee
Every Day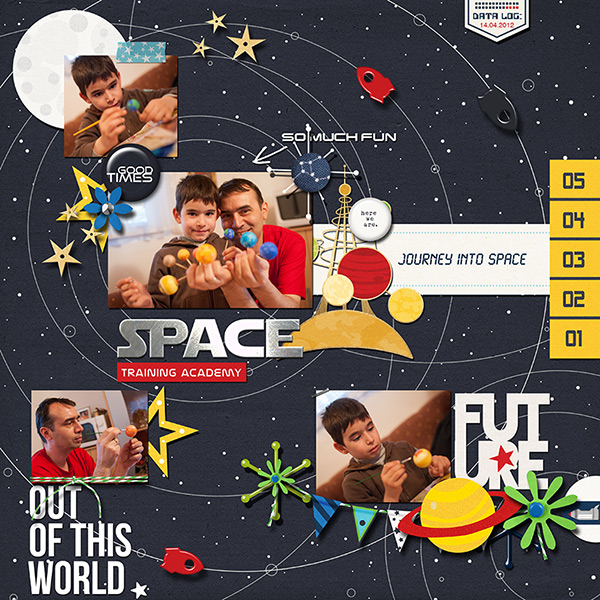 ▲Damayanti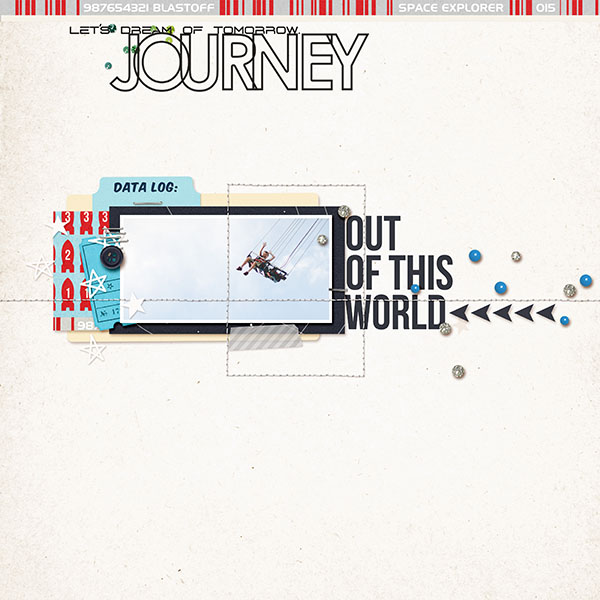 ▲3littleks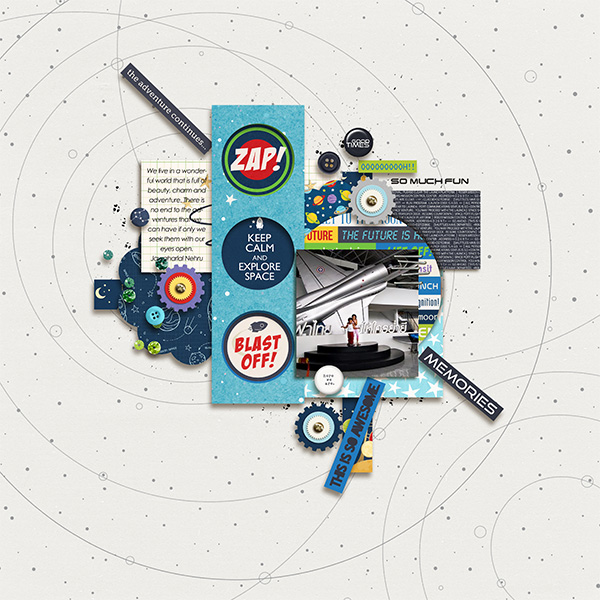 ▲margelz
Save