Hello again!  Candace here with you to share my week #2 of Project Life.  Project Life or pocket page scrapbooking is my favorite way to document my family's weekly moments and memories.  I have completed 5 years of documenting my family's memories this way and I am excited for a brand new year.
For week #2 I combined digital word art on the photos with journal cards to create consistency and repetition across the spread.  By using similar elements across a spread you can create a pattern that keeps the eye moving.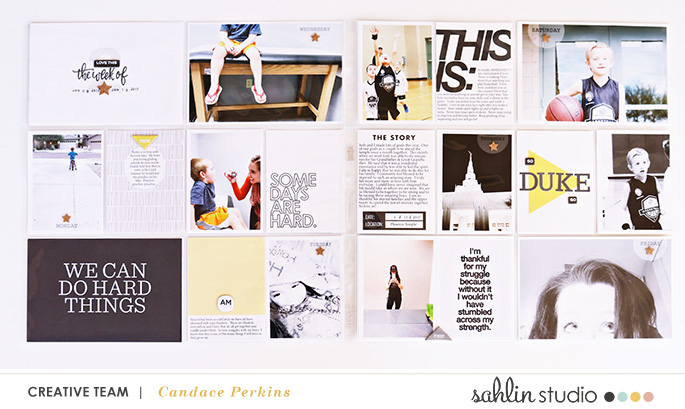 Watch Me Scrap
Feel free to follow along as I scrap
I used the new Days Photo Rounds on the photos in the spread.  To do this is simply opened my photos in Photoshop then added the rounds on top of the photos in various places to create a pattern.  Again to continue the pattern across the spread I added cork stars on each round.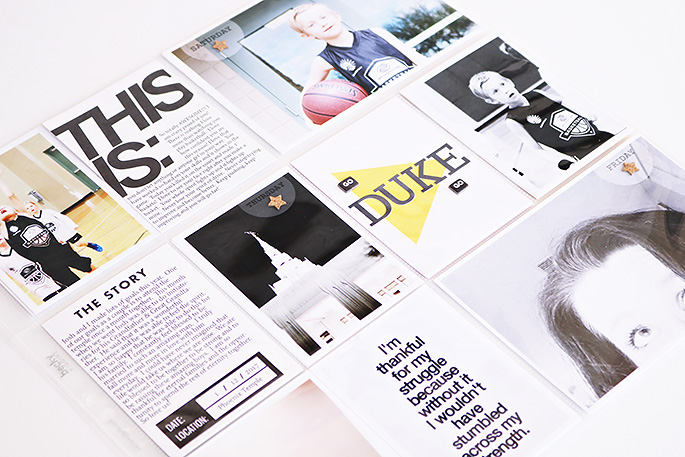 Find them here: Days Photo Rounds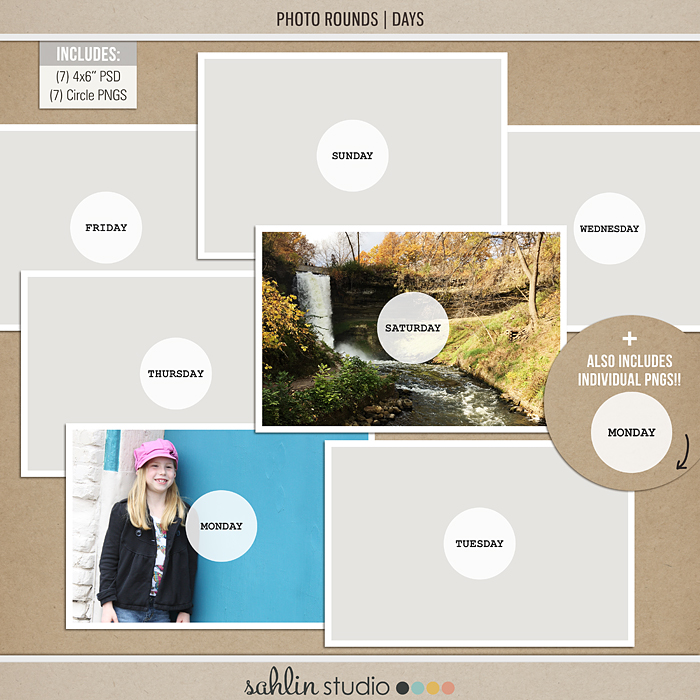 To balance color I made sure that I had yellow and black cards and embellishments on the left and right side of the spread.  For these cards I used the Rough Times Journal cards, Rough Times papers and Rough Times digital elements.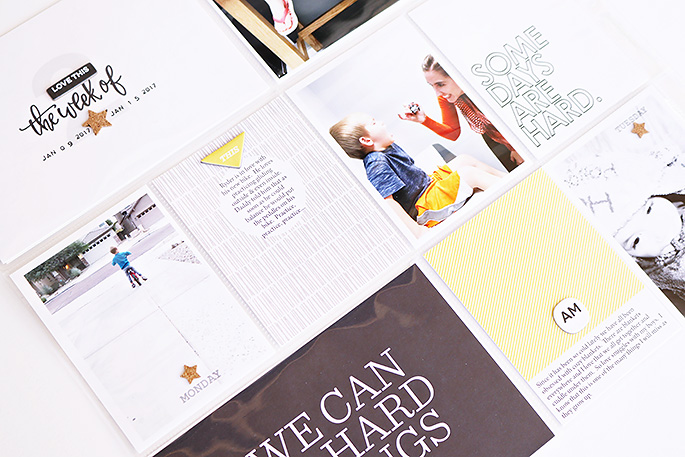 I also created a balance of black & white and color photos by staggering them with the journal cards.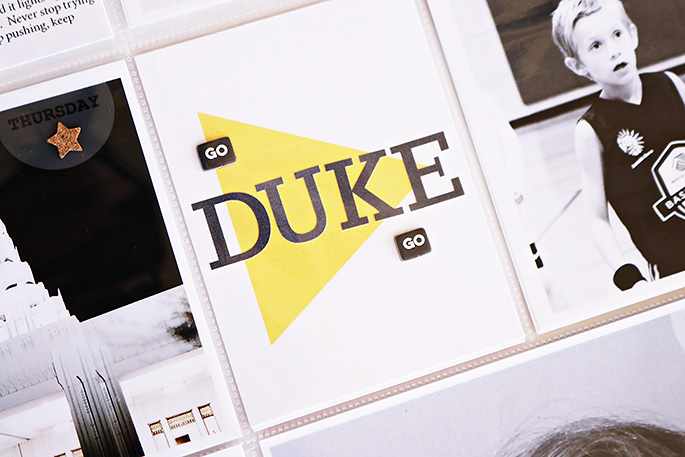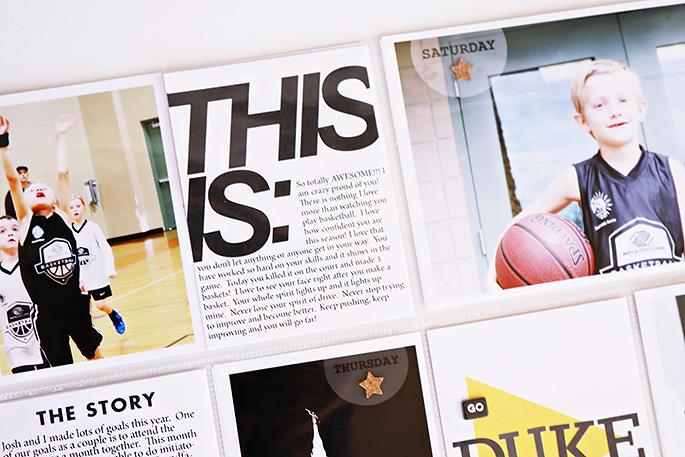 I love the final spread with it's balance of color and embellishments and the repetition of elements to keep the eye moving across the spread.
For in-depth details and a step by step look at how this layout came together you can check out my process video below.  Try adding repeated elements across your next spread and see how you can create a pattern.
Let me know if you have any questions.
Have a beautiful day!
Products Used:
Save
This is me. I am a wife, a mother, a sister, a daughter and a friend. My days are filled with cleaning dishes, driving kids to practice, kissing boo boos, singing nursery songs, calling a friend, folding mounds of laundry, cleaning the dishes AGAIN, washing tushies and toes, tucking little ones in bed, and then doing it all again. But in our crazy, busy, wonderful lives there is everyday perfection. Moments where time seems to stop, you take a picture in your mind, and promise yourself you will never forget. Everyday perfection. It is my hope that I can inspire others to notice those moments of everyday perfection, capture them, document them and cherish them.