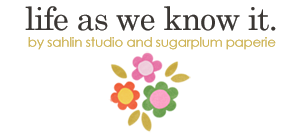 With all life's ups and downs, the monotony of daily chores and long commutes can get the best of you. But luckily, if we take the time to notice, it's just as easy to savor the magic – in all it's bright & beautiful chaos – of precious bits of happiness. Now you can capture the beauty of the everyday with Life As We Know It- a giant collab with my friend, Nicole, of Sugarplum Paperie Designs. Overflowing with carefully created elements & papers in a joyful color pallet, the bohemian, tactile feel of this collection is perfect for just about every kind of layout. Easily showcase the all sweetness in your life, whether it's your kids quietly playing, or the way the sunset looks on your favorite hiking trail.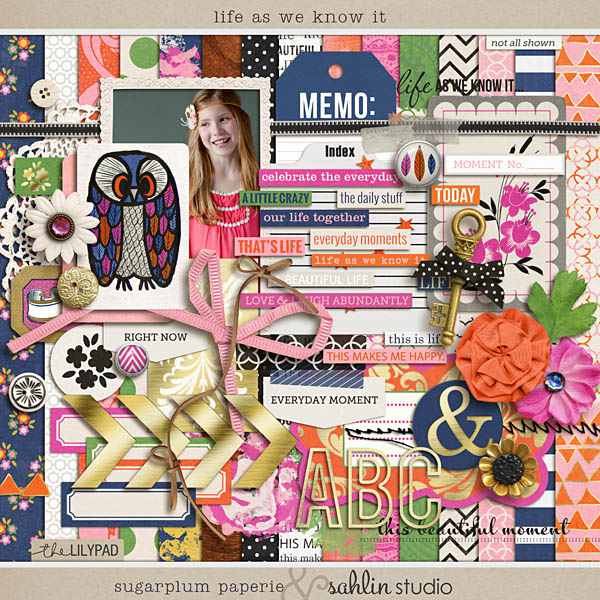 Purchase "Life As We Know It" by January 19, 2014 and you'll save 20%.
PLUS you'll receive the coordinating journal cards free. What a great deal!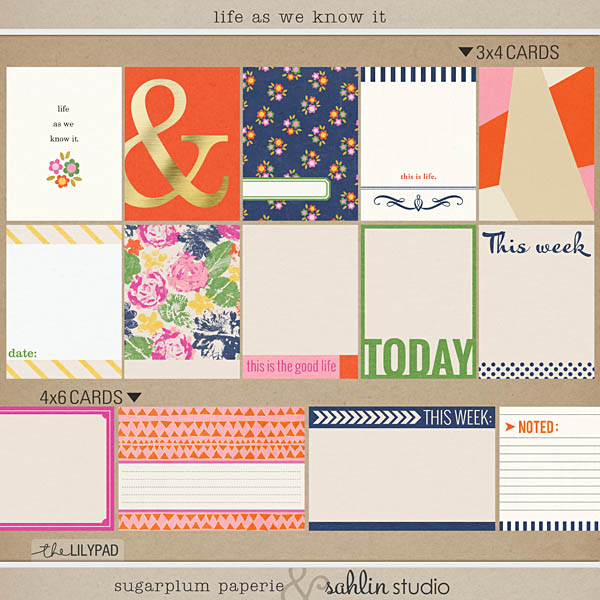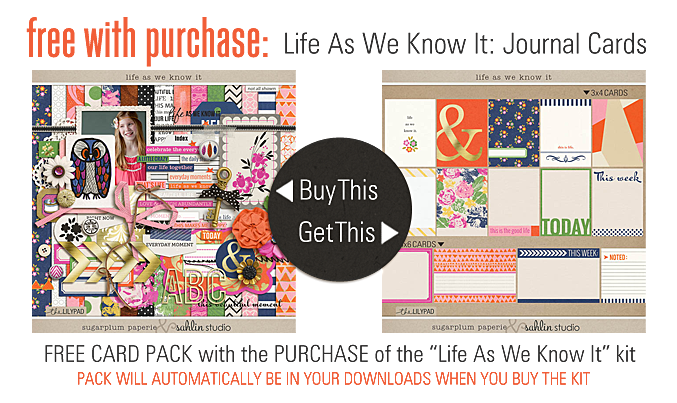 See how it's inspired the creative team to share their very own everyday stories.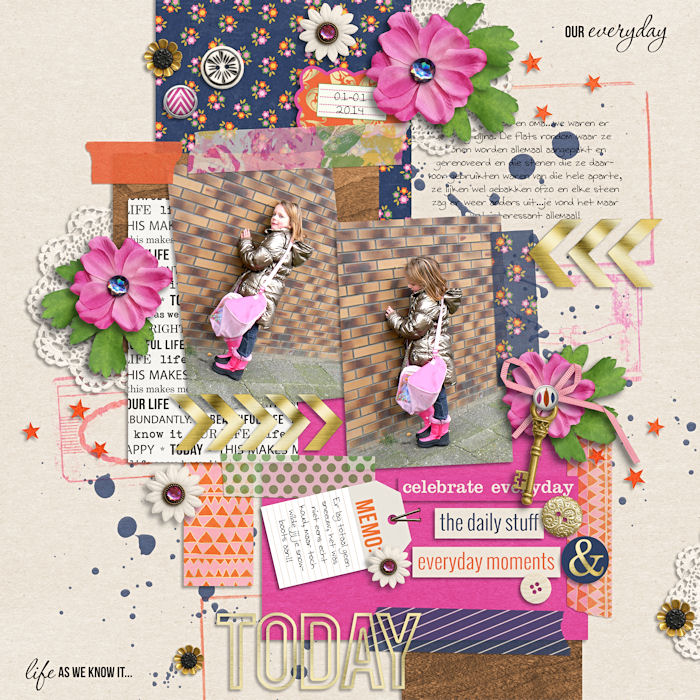 ▲natascha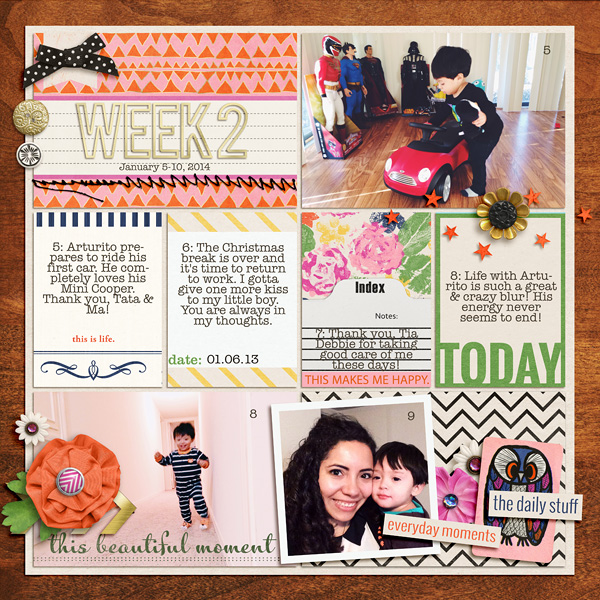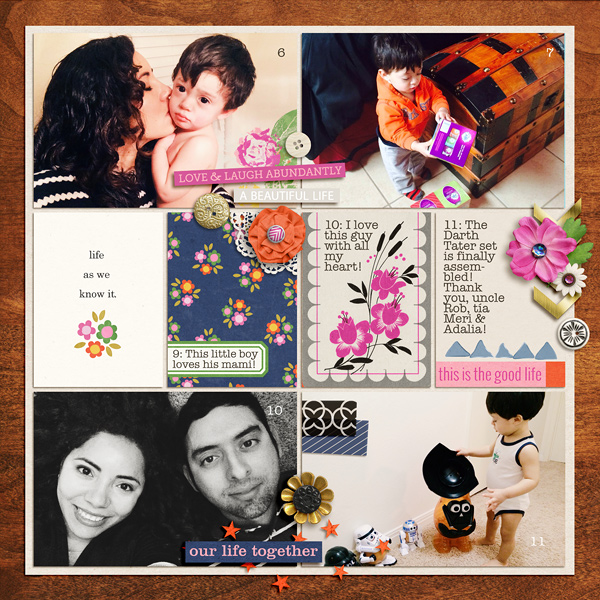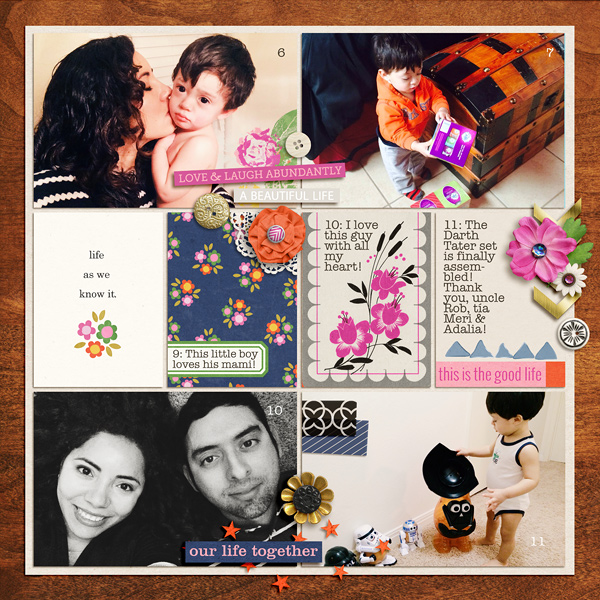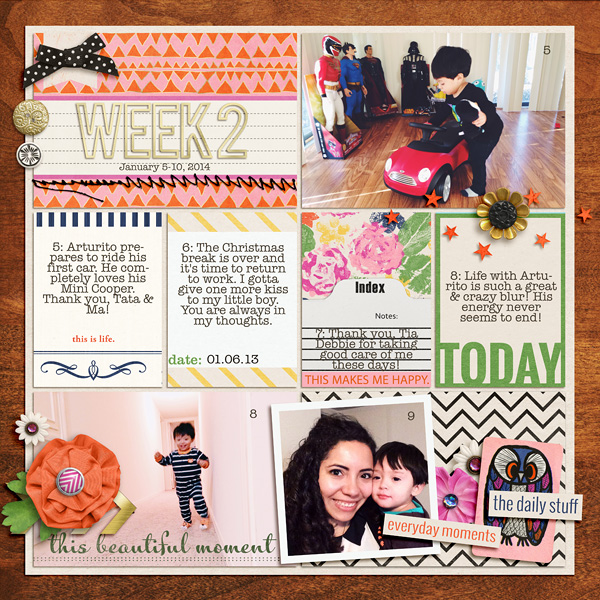 ▲raquels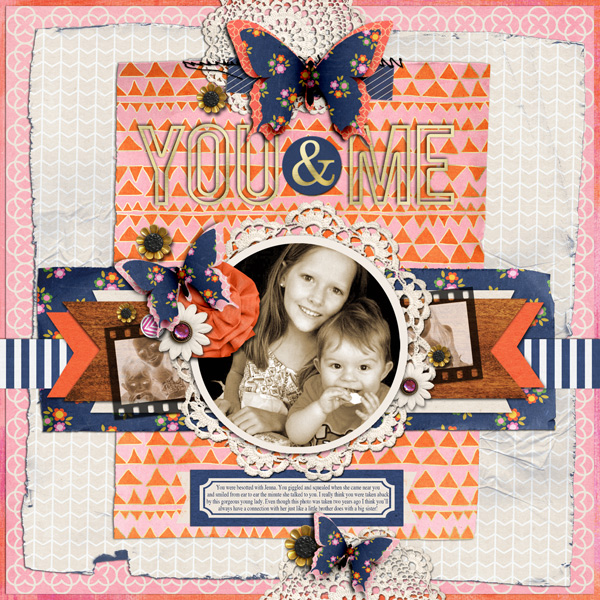 ▲justagirl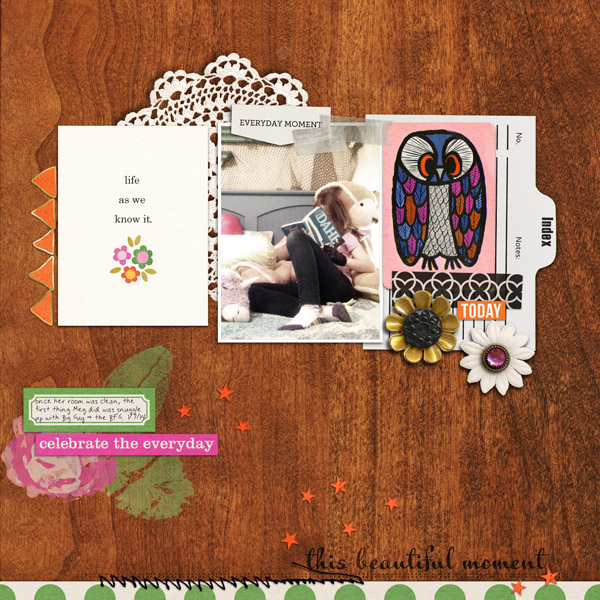 ▲RebeccaH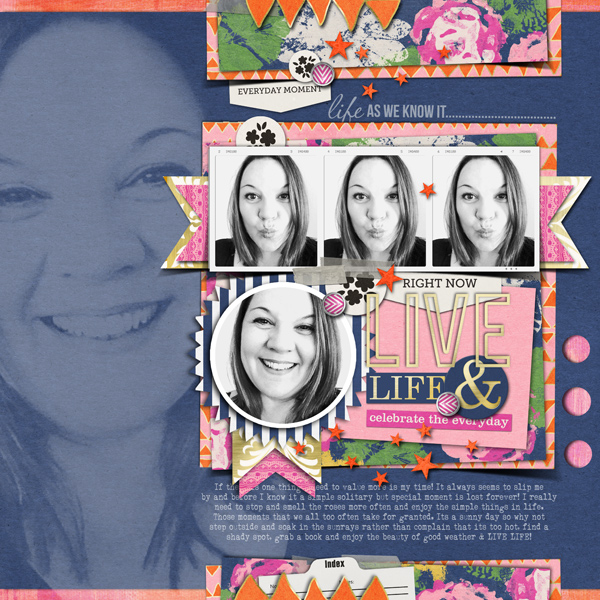 ▲justagirl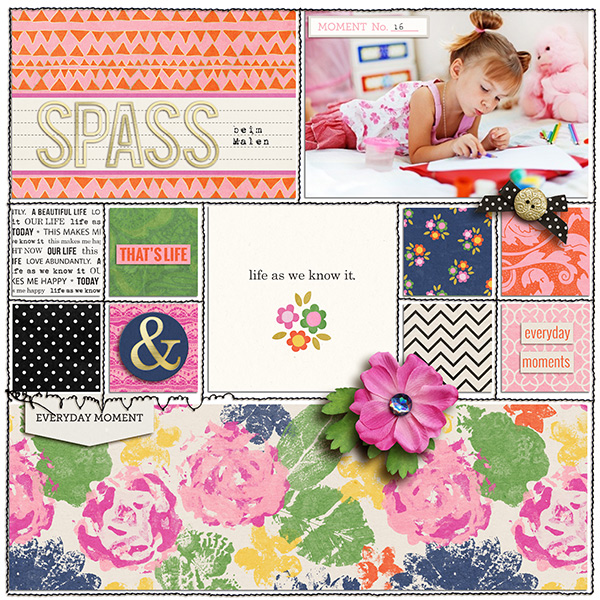 ▲sucali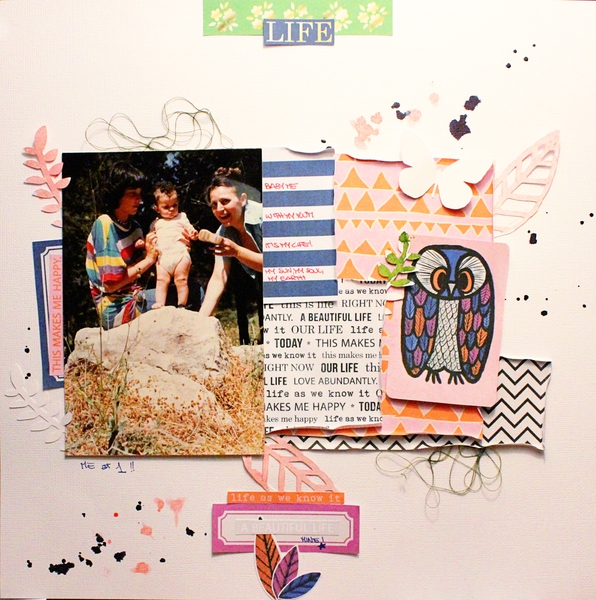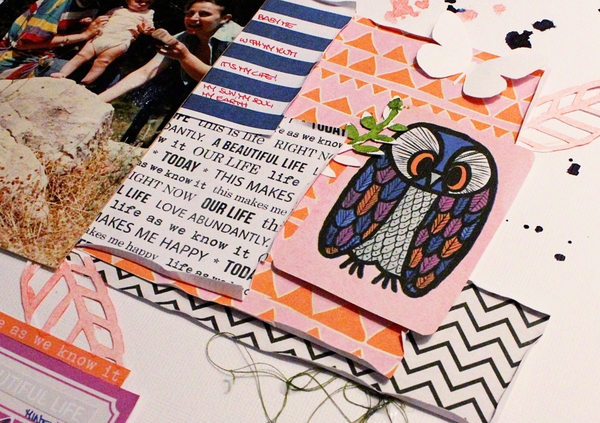 ▲Rossana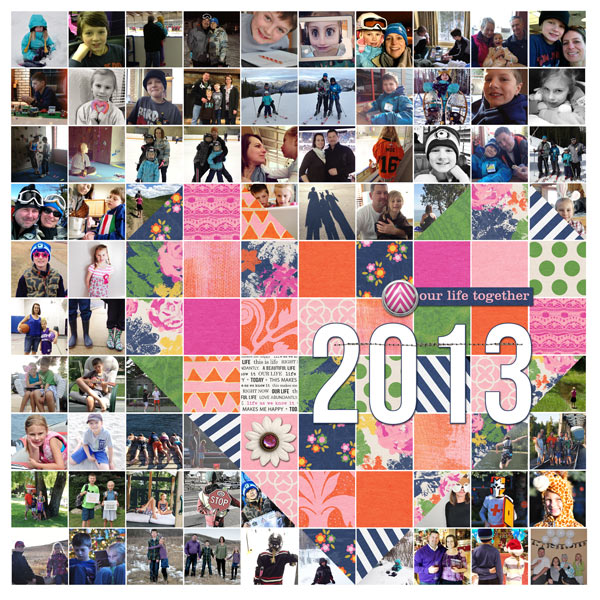 ▲ctmm4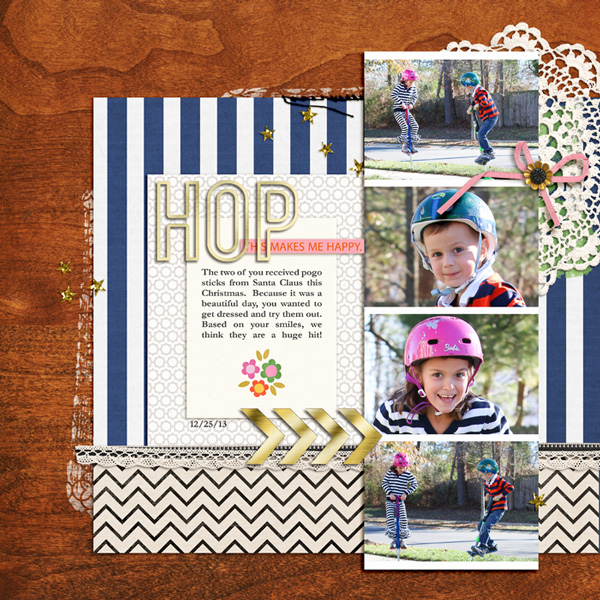 ▲rlma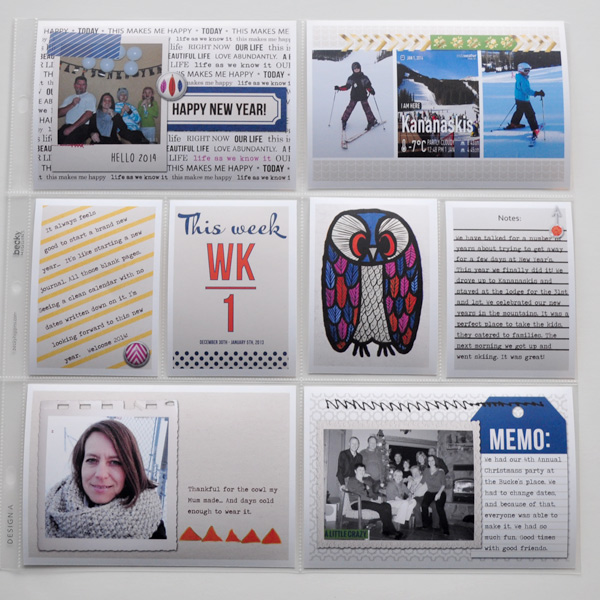 ▲ctmm4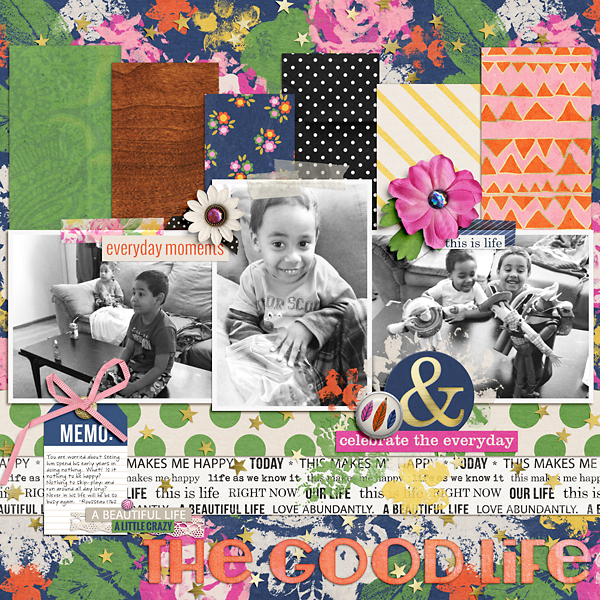 ▲PuSticks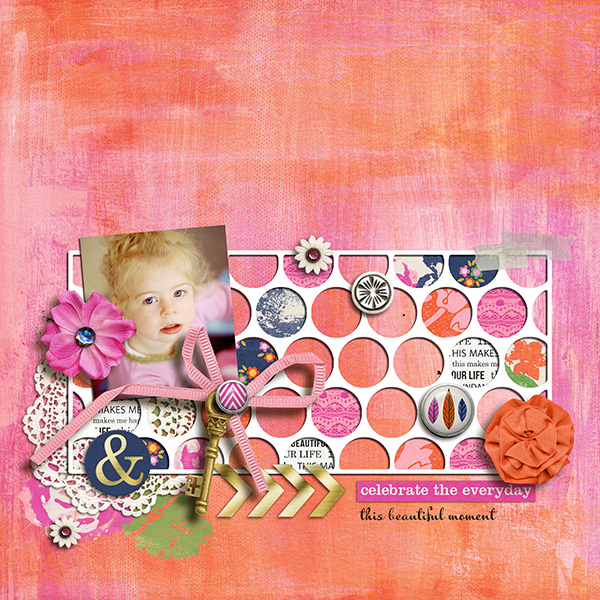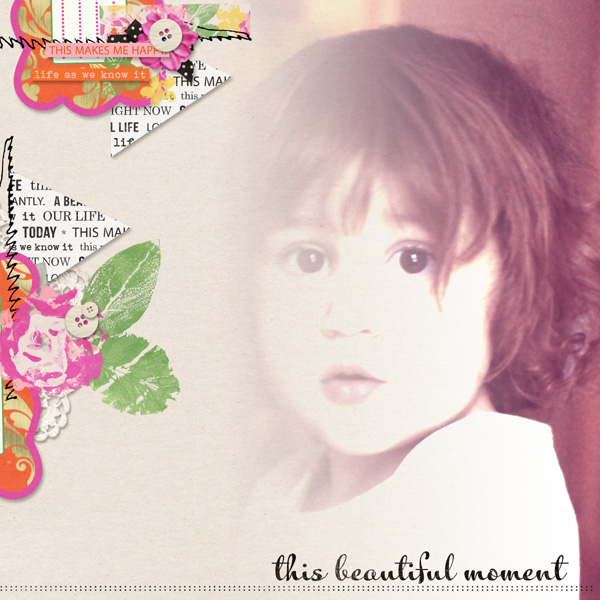 ▲sucali    MlleTerraMoka▲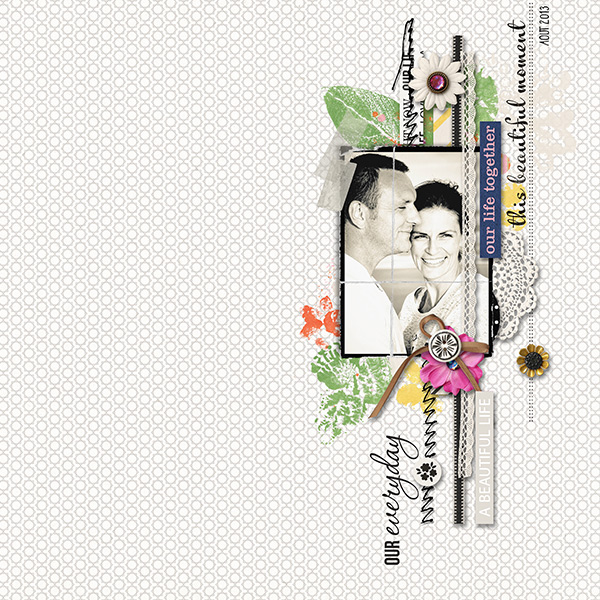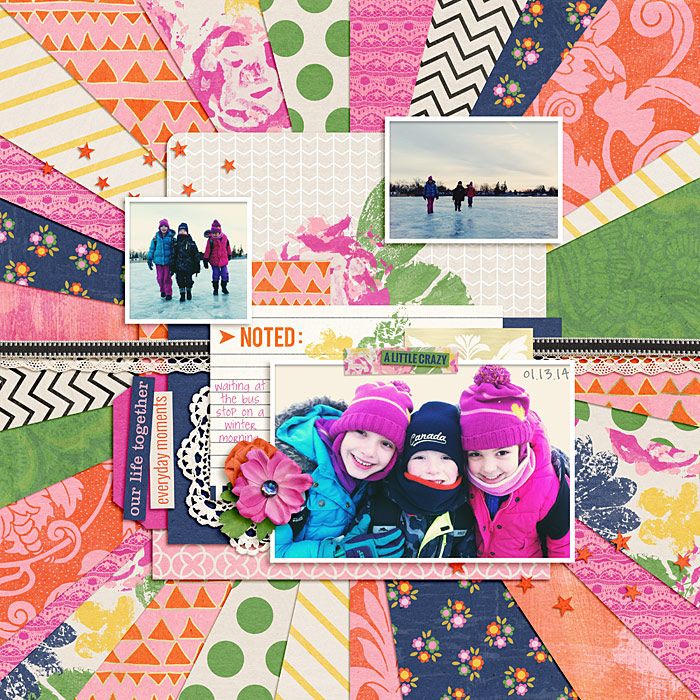 ▲louso   amymom24▲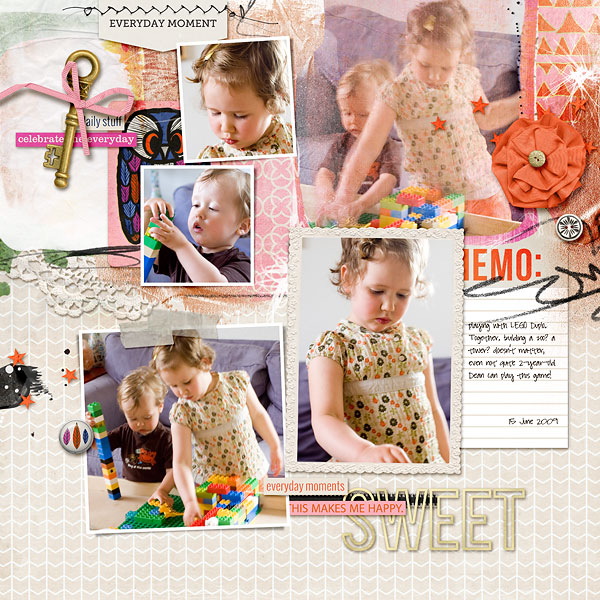 ▲amberr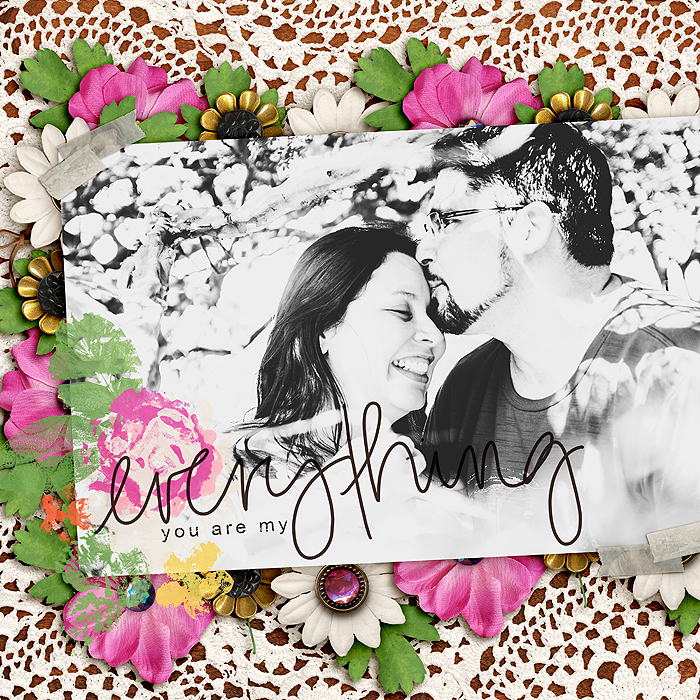 ▲juhh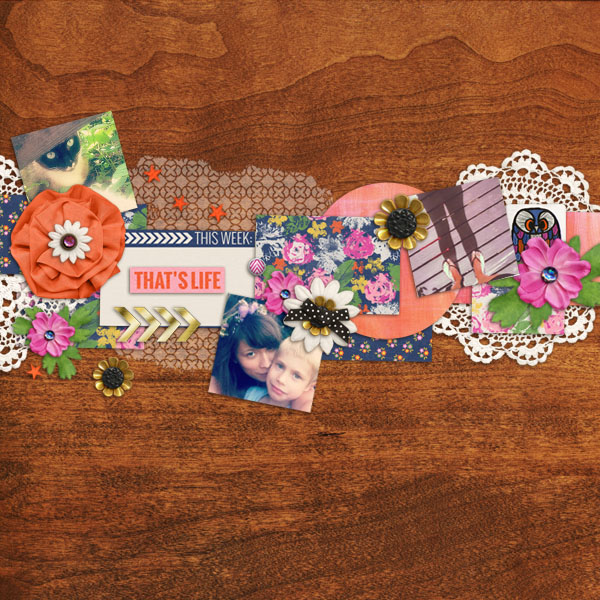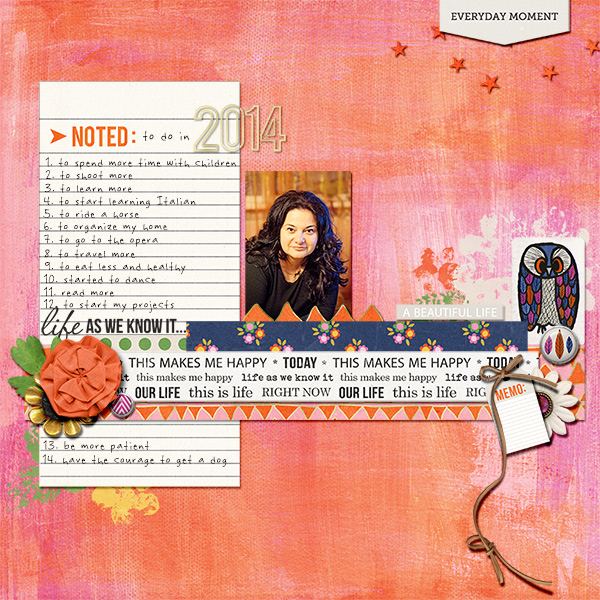 ▲dul   Damayanti▲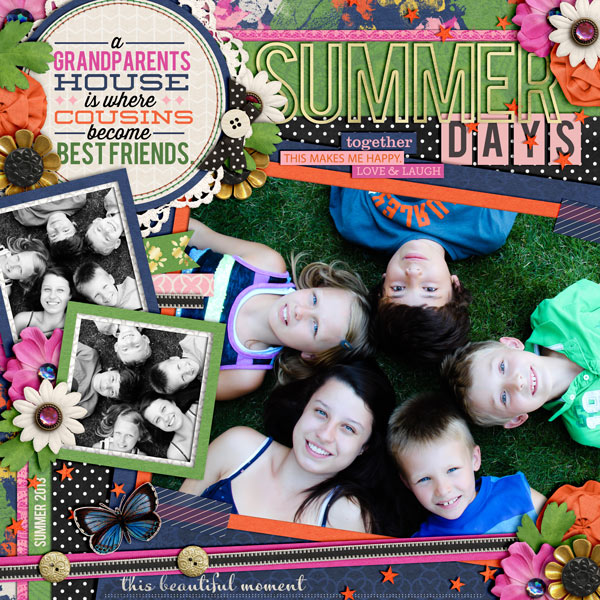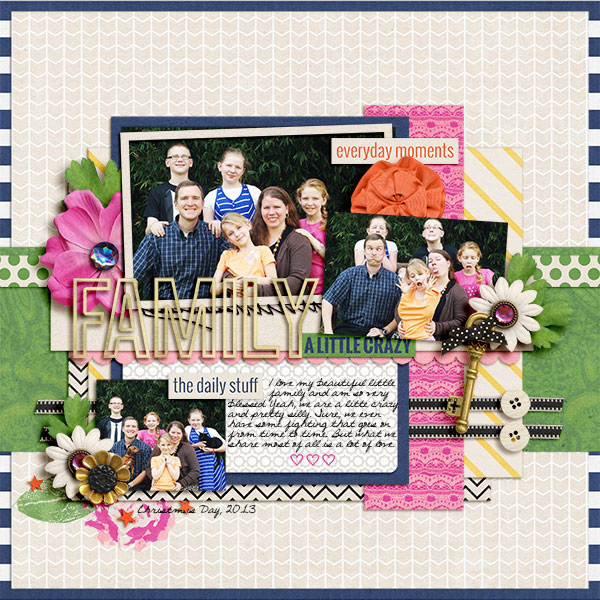 ▲cindys732003   becca1976▲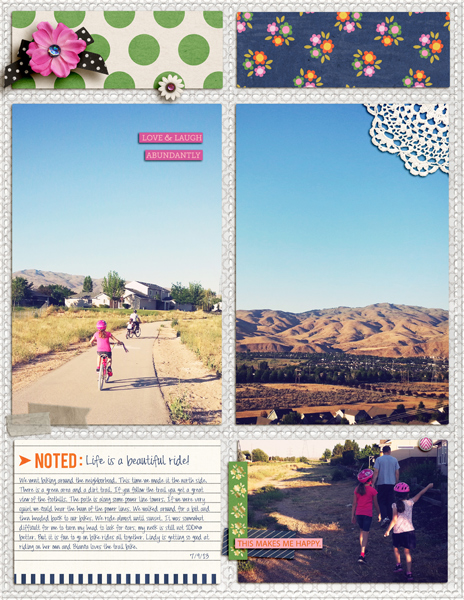 ▲aballen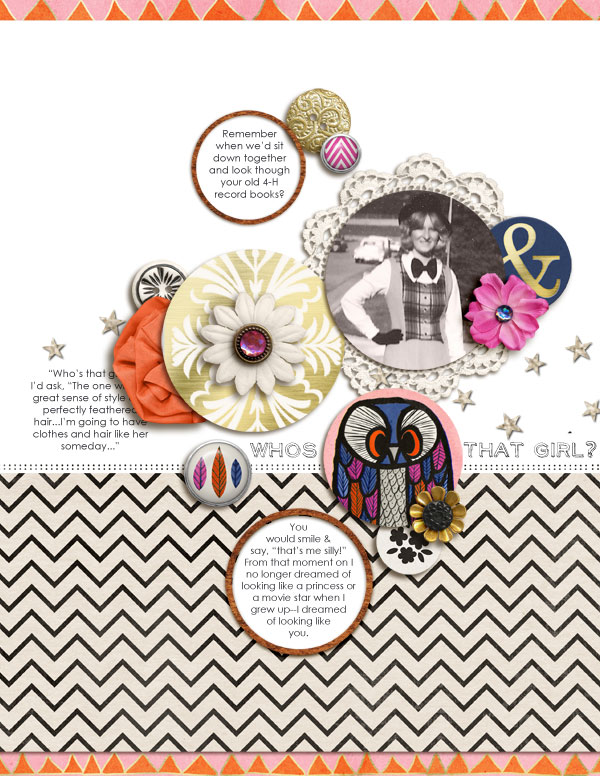 ▲askings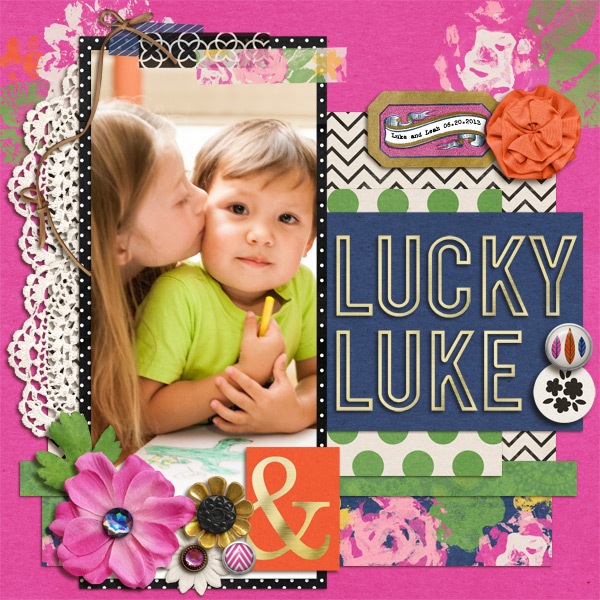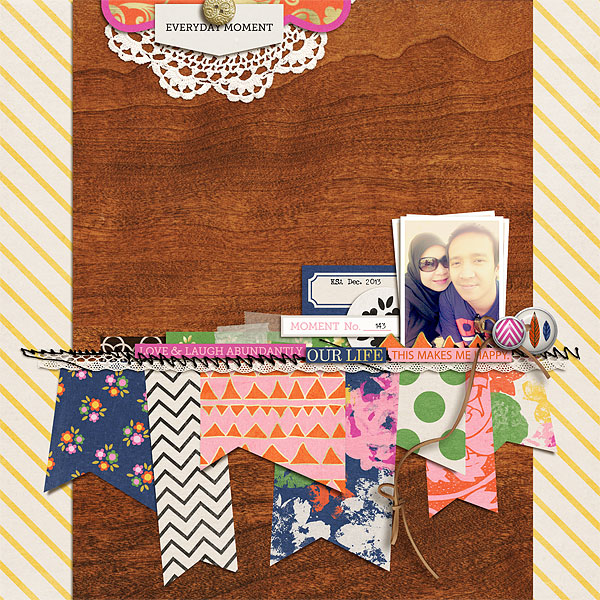 ▲mikinenn  ▲scrappydonna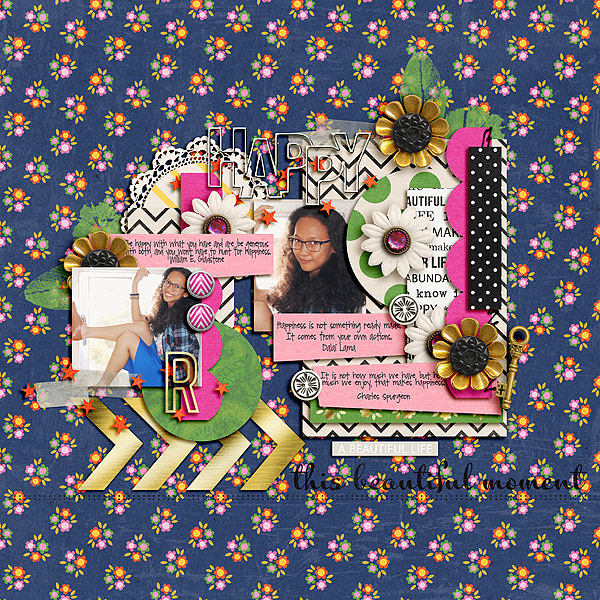 ▲cindys732003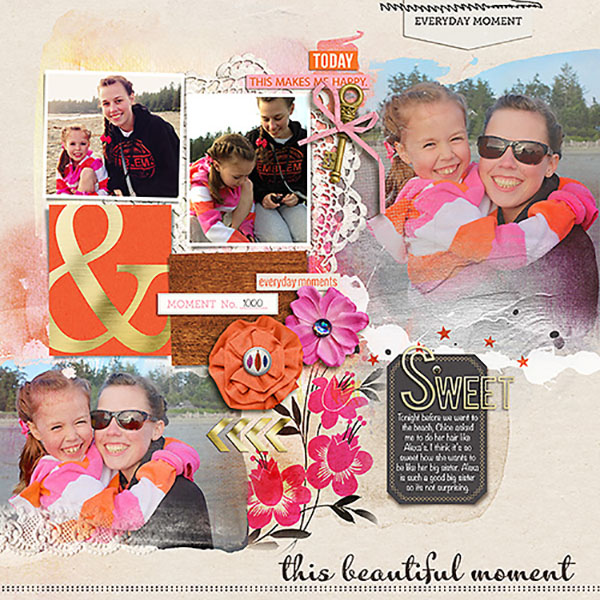 ▲Heather Prins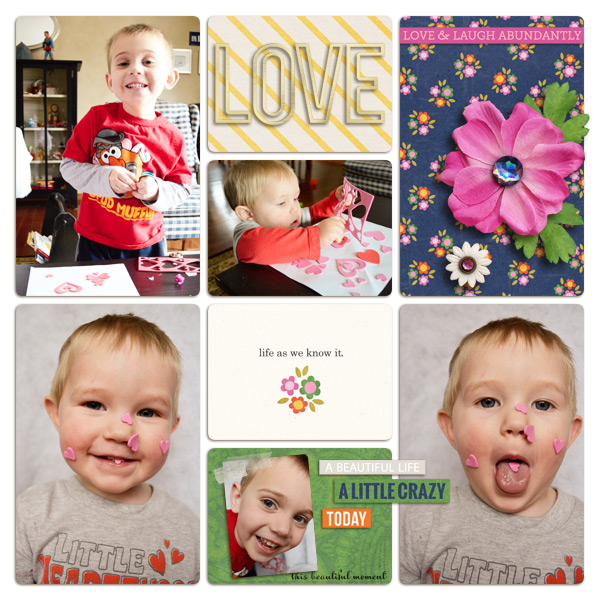 ▲plumdumpling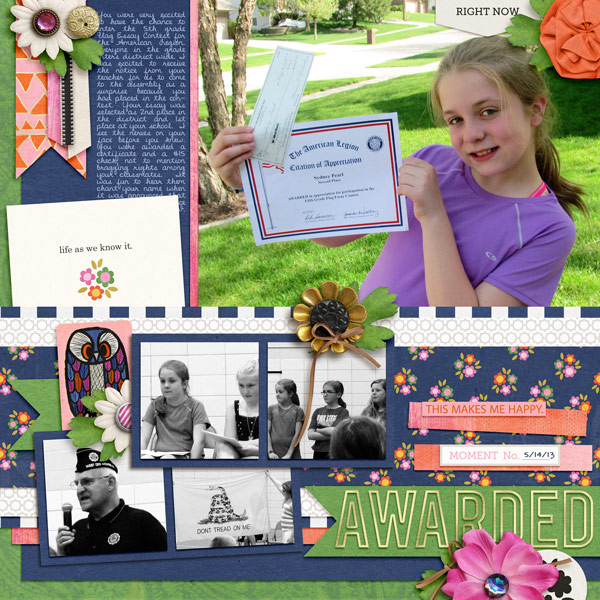 ▲norton94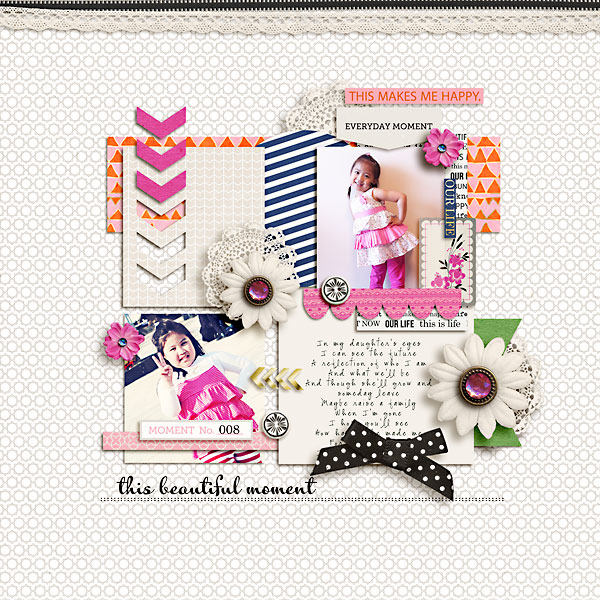 ▲kewl_jive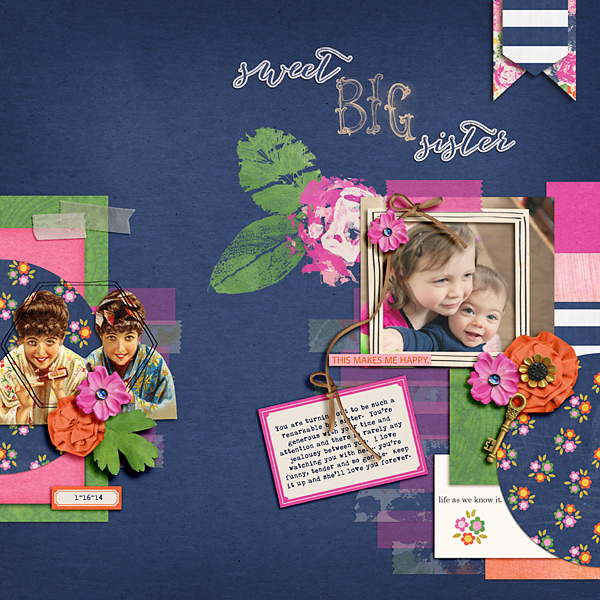 ▲yellowpeep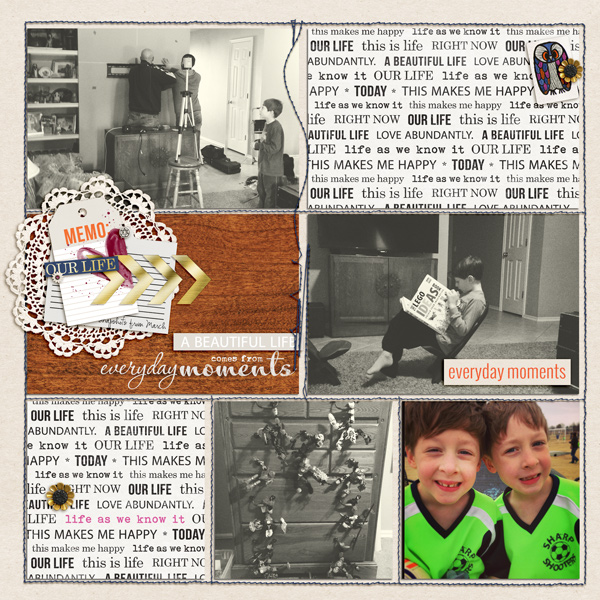 ▲bderby
;