Hi everyone! I have a new project to share with you today, a "Frozen" hybrid Project Life spread I created using Sahlin Studio and Brittish Designs' Project Mouse: Ice collection. When I was at my brother's for Christmas, we got hit by a blizzard, Winter Storm Goliath. It snowed off and on for nearly 24 hrs. The funny thing was it was so windy we had huge drifts, but only a light dusting of snow in most places. A few days later a lot of the snow was already gone. But that morning we had a lovely frost, so I got some great photos of a walk I took with my mom and nieces to enjoy the pretty trees.
The products I used for this project are:
And the large images: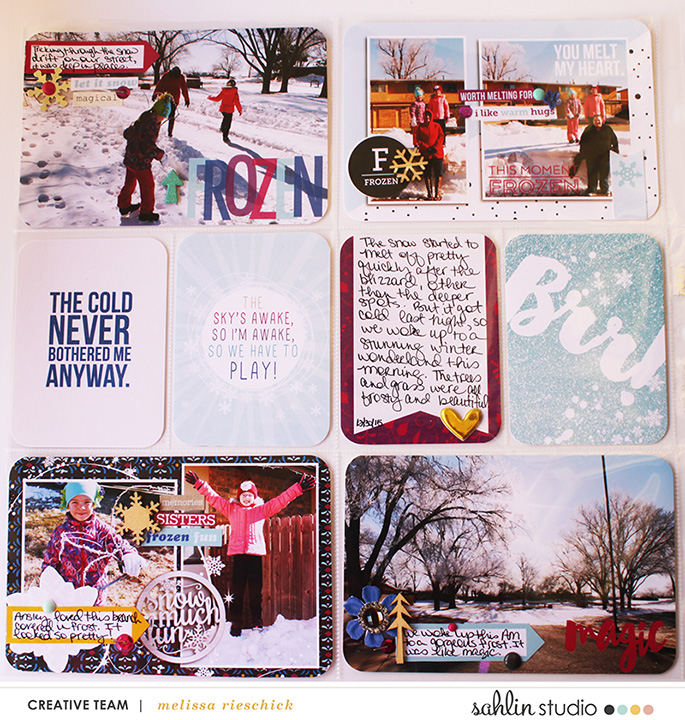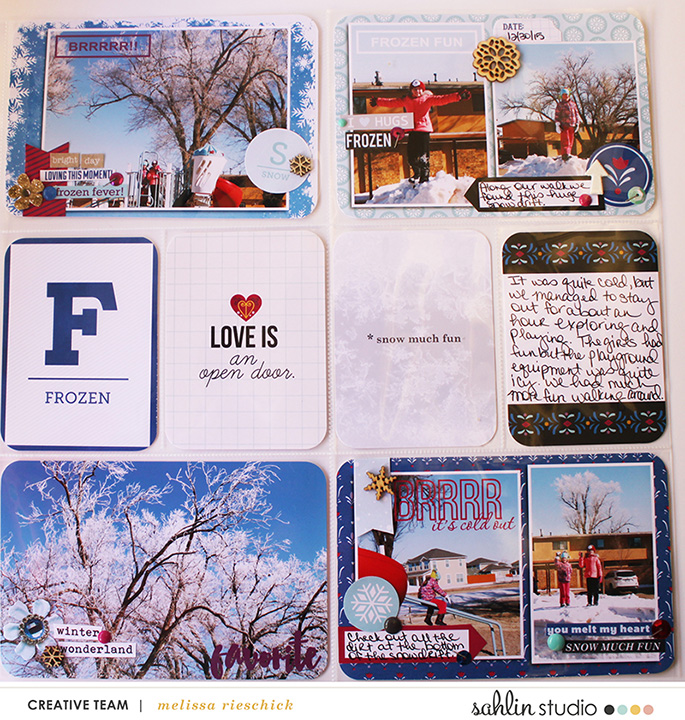 Since I got some gorgeous photos, I actually used some full 4×6 prints for this spread. That is not usual for me and I forgot how much I like to use full photos. For this spread I chose photos with plenty of dead space, to make use of all the fantastic word art stamps in this collection. Using stamped word art on the photos gives a bit of a title. Since my 4×6 spaces are so much like little layouts, it is even more fun to "title" those spots.
Here are some close-ups: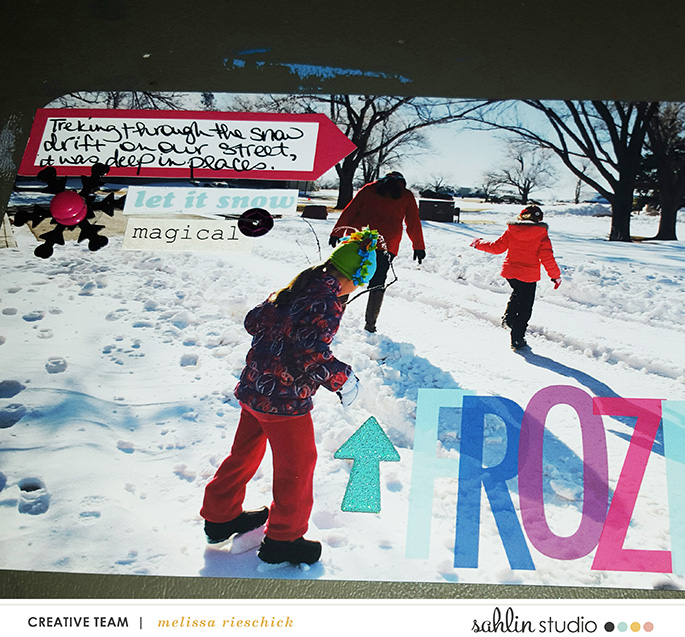 I had fun using my wood veneer trees and snowflakes on these pages. I love when I have a chance to use my seasonal stuff that I hoard like crazy. 🙂 When I was adding the stamped word art to my pictures, I selected colors from the papers in the kit to use in order to make the words stand-out on my pictures. Sometimes I add a stroke with a different color id needed, but for these stamps I was able to use bright enough colors to really stand-out on the page.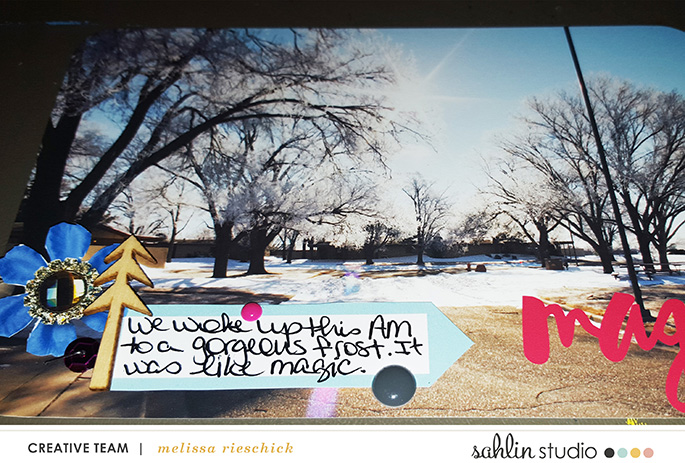 I just love how this turned out! I will have to remember to use more word art stamps on my photos in the future. They just add a little something, don't you think? Have a great day!
I live on the Texas Gulf Coast with my boyfriend of 10 years, our chihuahua Zoe, and our cat Morgan. I work full time and when I am not working I like to watch shows on Netflix and scrap. I also love to read and read a book in about 2 or 3 days since I only read a couple hours in the evening. My passion in scrapping is Project Life pages, in particular hybrid Project Life.