Would you like to see how to use a few digital products, along with other scraps and bits you have around the house can create a beautiful "one of a kind" book? This mini hybrid album will show how you can combine several digital products together, and what types of items you could use. You really can create so many beautiful things using both digital and physical items.
Here is a cover of the mini-album we will be looking at. What a perfect way to celebrate "Dad".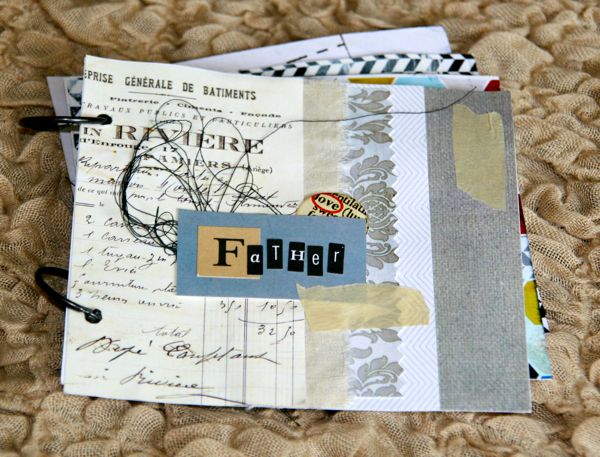 Materials:
This book uses physical pieces like: old book paper, string, thread and tape…
along with these digital products: Layerable Ephemera Paper Stacks, Worn kit and Precocious papers.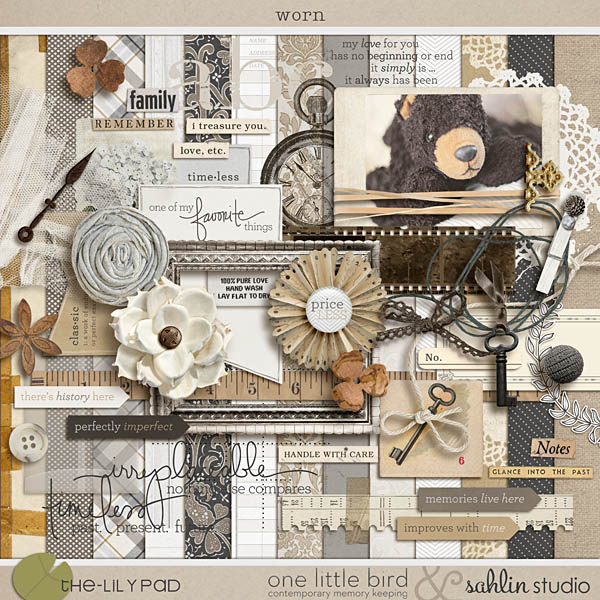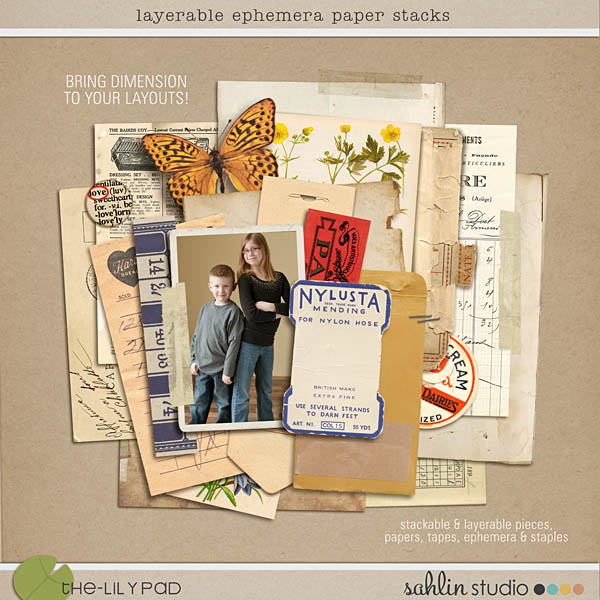 Go through your digi supplies and chose a few papers and elements that would work for your project. Then go ahead and print straight from your home computer. It will turn out very much like your regular purchased scrapbooking paper.
Take a Look: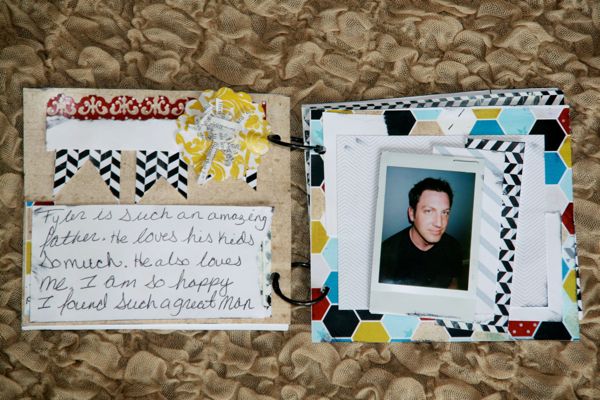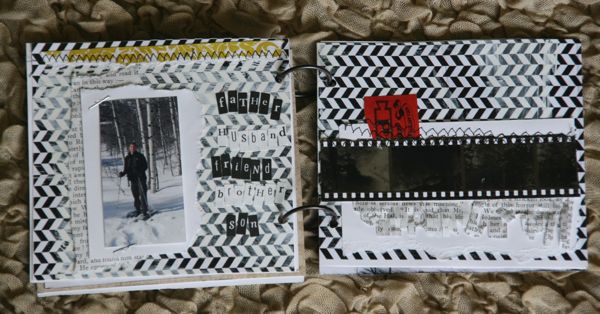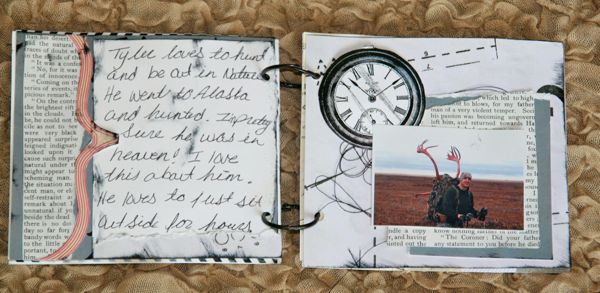 I hope this inspires you to try create a mini book of your own with digital and found items at home!