I am a list maker. I love everything about lists. In fact, let me list the reasons I love lists!
Top 10 Reasons I Love Lists
1. Can be any length
2. Easy to Read
3. Gives focus
4. Ties together unrelated thoughts
5. Relatively easy to write
6. No grammar police
7. Snapshot of "right now"
8. Bring order to chaos
9. Helps to remember things
10. Crossing out feels SOOO good
Now look through that list again and just see what a perfect fit lists are for journaling a scrapbook page. One of my favorite things about using lists on layouts is that it preserves a moment in time. A moment that, without the list, might have been forgotten. I would love to challenge you to create a new layout using a list as journaling.
How about another list to help you brainstorm a new layout?
Top 10 Lists to Scrapbook
1. Top 10 or Top 5 or Top Whatever Number
2. Who, What, Where, When, Why
3. To Do List
4. ABC List
5. Favorites
6. Order of events
7. Bucket List
8. IT List (not to be confused with a HIT list…)
9. Currents (what you are currently interested in)
10. Wish List
Take a look at some inspiration I found in the Sahlin Studio Gallery.

Top Five by mrsski07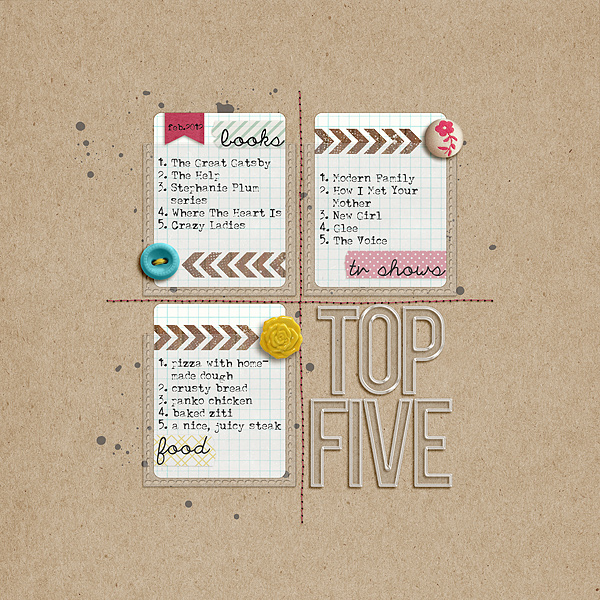 How Do I Love You by askings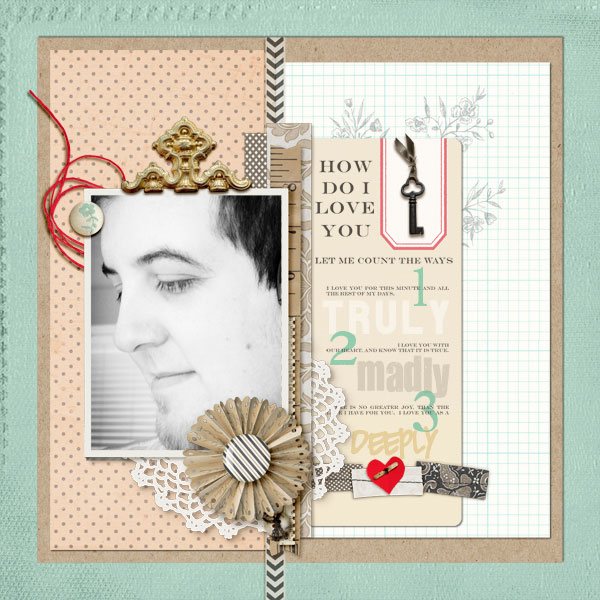 Your Favorites at Age 7 by norton94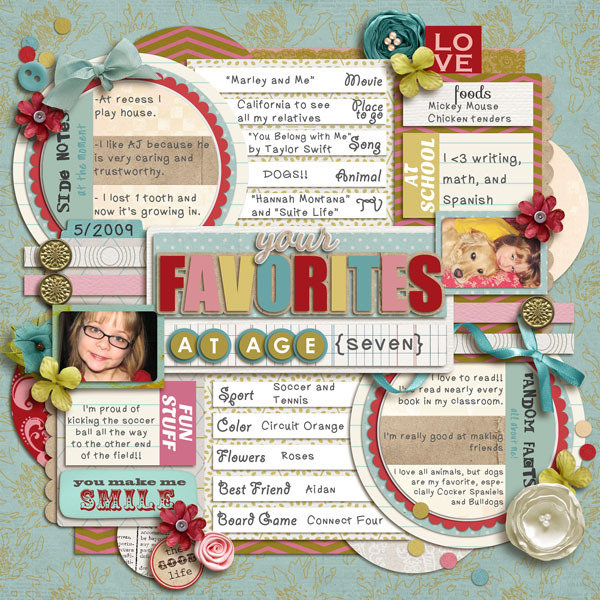 Fav's at 4 by mommy2boyz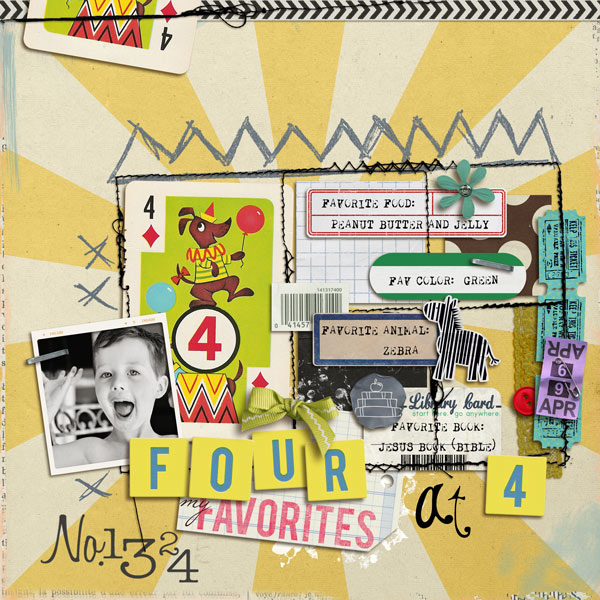 March 29, 1983 by kendallt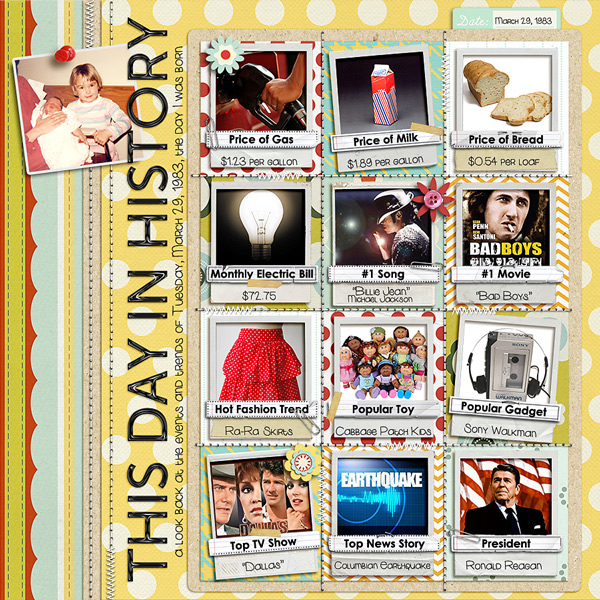 my happy things by snaggletooth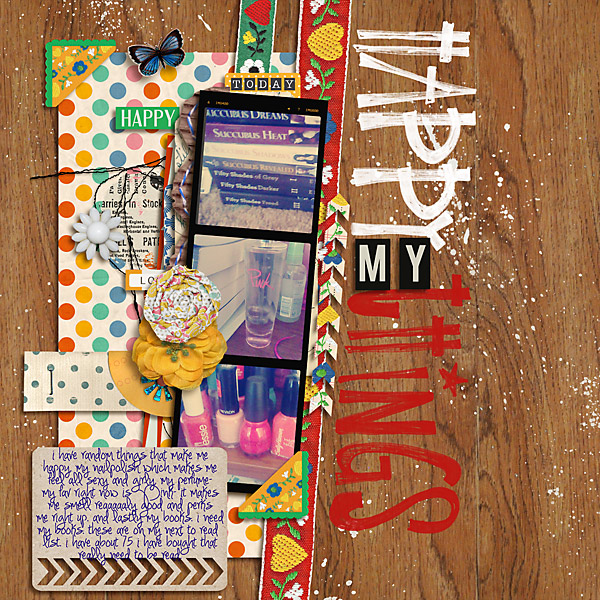 Mind Map by editorialdragon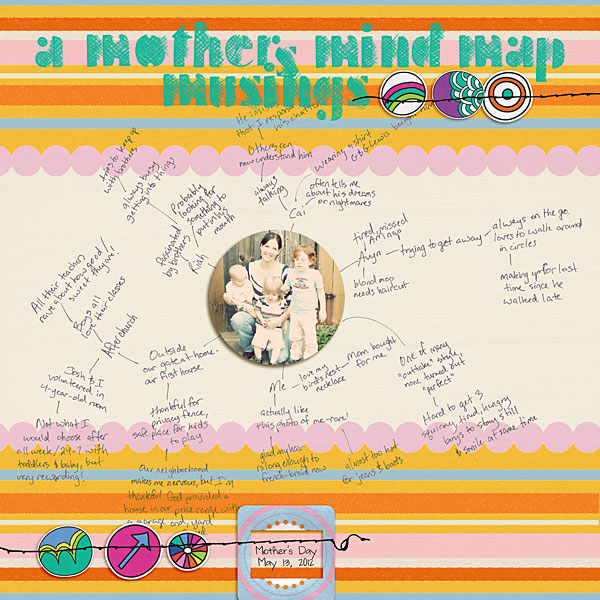 10 Things About Scarlett at 4 Months by designerbrittney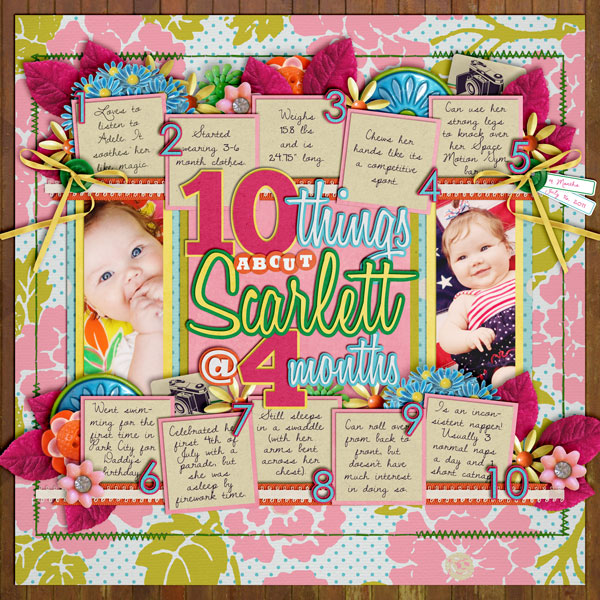 Top 11 for '11 by cristina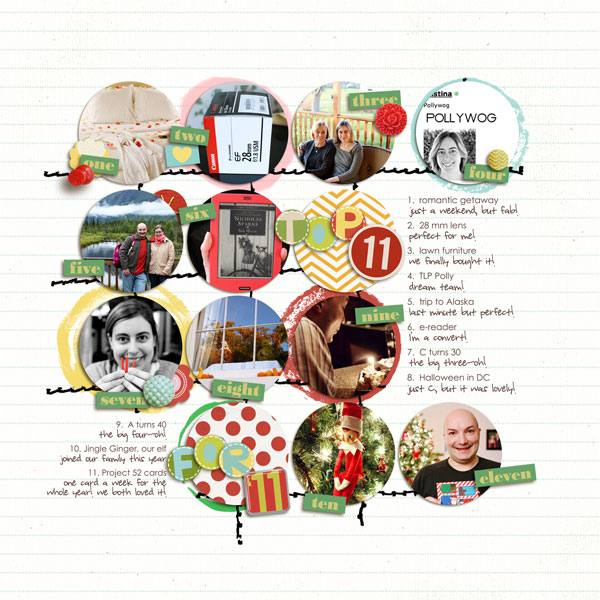 Today, This Moment by pne123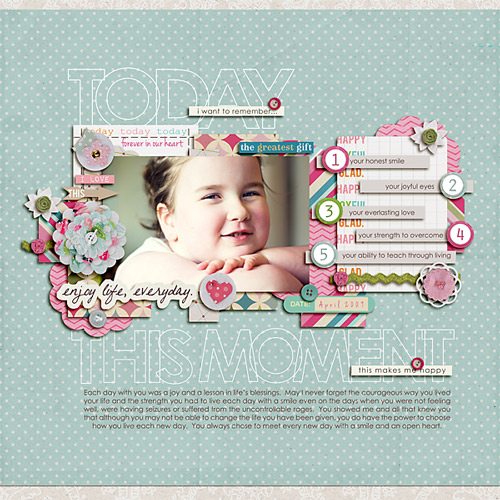 Many Sahlin Studio products have list making goodies in them. But if you're looking to add a little something extra to your stash for lists, consider these products: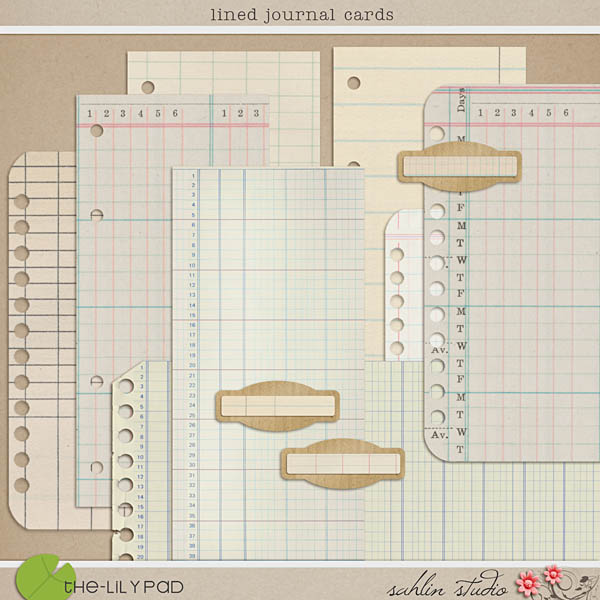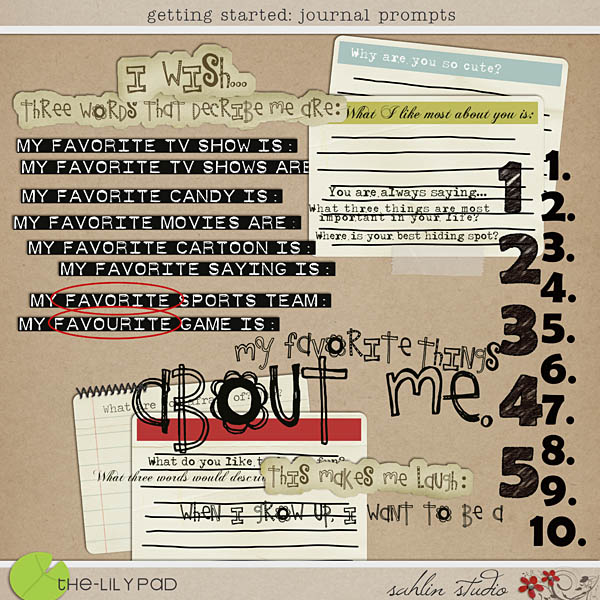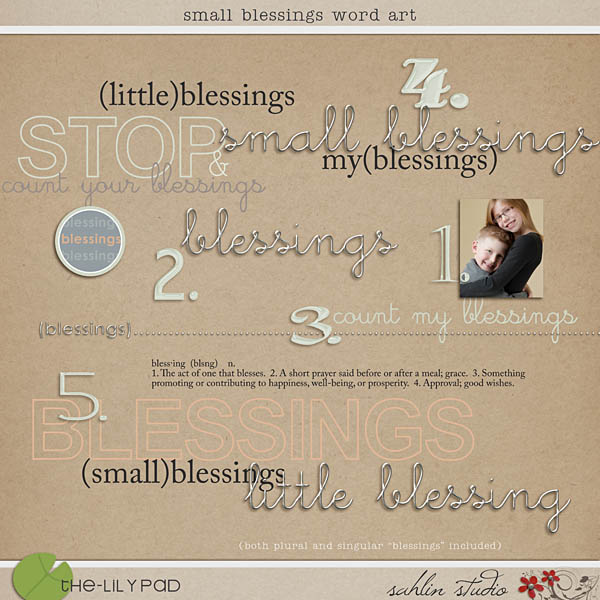 So next time you grab a pen and paper to write a list, consider making a scrapbook layout of it.
In ten years, you might just be glad that you did.