Are you looking for a little something extra to try on your next layout?
Glitter is a hot trend this holiday season with traditional paper scrappers.
What is Glitter?
Glitter is shiny little pieces that sparkle with a lot little twinkles of dazzling light.  The ways paper scrappers use glitter seem to be endless. It comes in many different forms including dry, wet and as tape.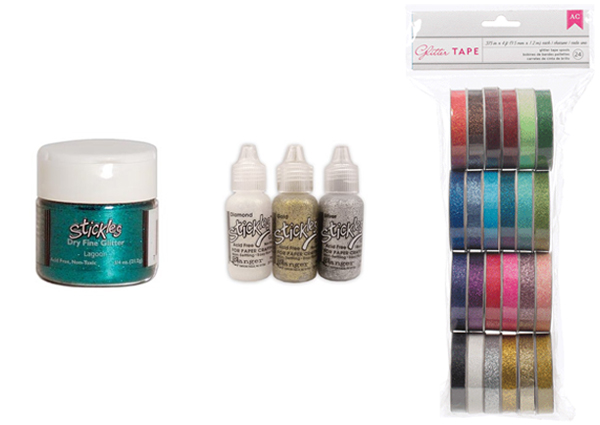 Here are a few paper layouts, cards and albums using glitter in different ways:
(click to go to any layout)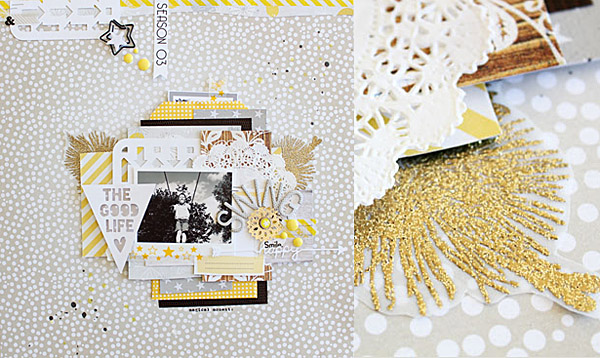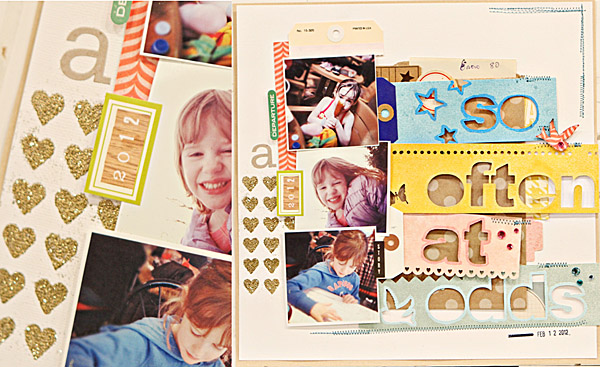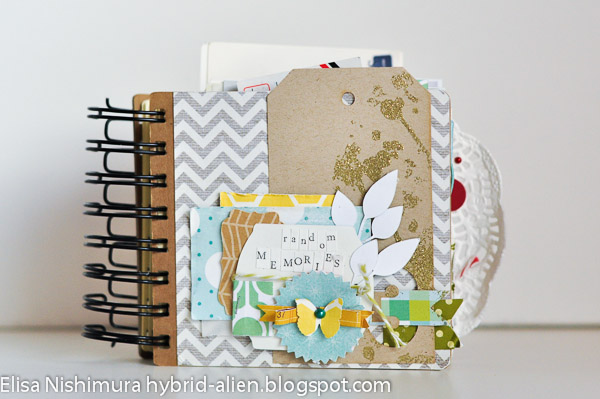 What about Digital when it comes to Glitter?
A little touch of glitter could be just the thing to add that sparkle to your layout.  Adding glitter to a digital page is so much easier as well as neater than with paper scrapped pages and there are a few different ways to add it to digital layouts.  First, there are many kits and embellishment packs out there that have glittered elements – totally easy to use just by placing them in your layout.  Check out these from Sahlin Studio:
Some examples of digital glitter in use:
Glitter Styles
Glitter Styles in Photoshop make adding glitter as easy as a click of the mouse.  Just pick a digital brush, element, shape or a selection of an element or background and click the style button.
How easy is it?? Open up any element, shape or digital brush and click the style button.
Viola!! Instantly glitter-fied!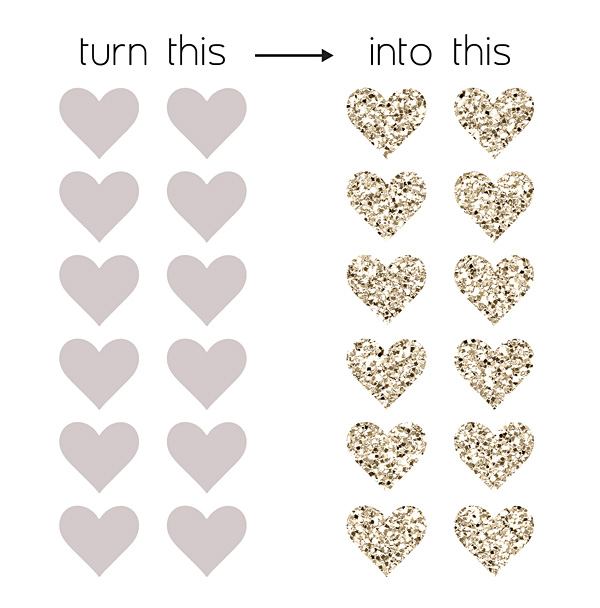 Where to find them? There are so many different places to get digital glitter styles. Run a Google search for "Glitter Style" OR check your favorite digital shop. One of the best digital glitter is from Studio Flergs. She is the glitter queen, and creates some of the best digital glitter I've seen! You can find an array of different colors and packs in her shop here.

Mega Glitter Pack By Flergs
Glitter Sheets
Another way to add glitter is to use Glitter Sheets. Just like with styles, glitter sheets can be used with any digital brush, element or shape. Glitter sheets can easily be used by "clipping" it to the layer you want glittered. If you are interested in making your own glitter sheets, Marisa Lerin has a Making Glitter Texture in Photoshop tutorial (this also works for Photoshop Elements).  As she says this is just a base guide so don't be afraid to play around with the different patterns in your program for different looks.
FREE Digital Glitter Styles & Glitter Sheets by Sahlin Studio
Now for a special treat!! – A Glitter-Style Action and Glitter Sheets FREEBIE from me!
These are perfectly coordinated with the December BYOC collection to add that sparkle to your pages! Do you need help installing styles in Photoshop? Check out Studio Flergs' tutorial on: Installation & Using Styles.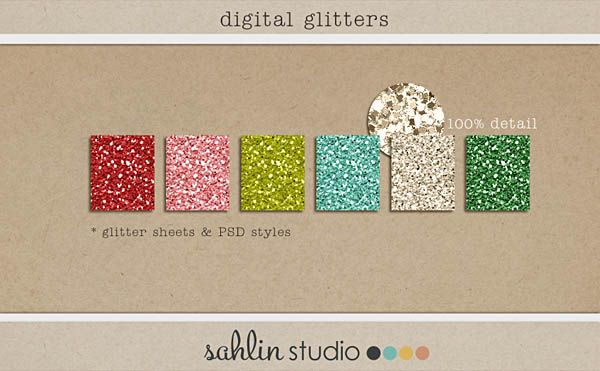 (Download the Glitter Styles here)
(Download the Glitter Sheets here)
Look at these AWESOME December Daily pages using these glitter styles: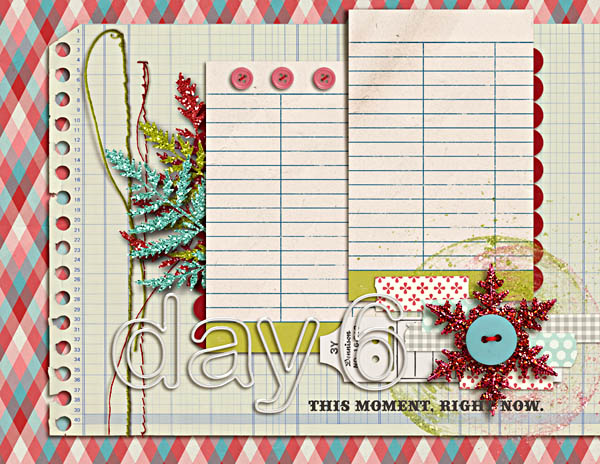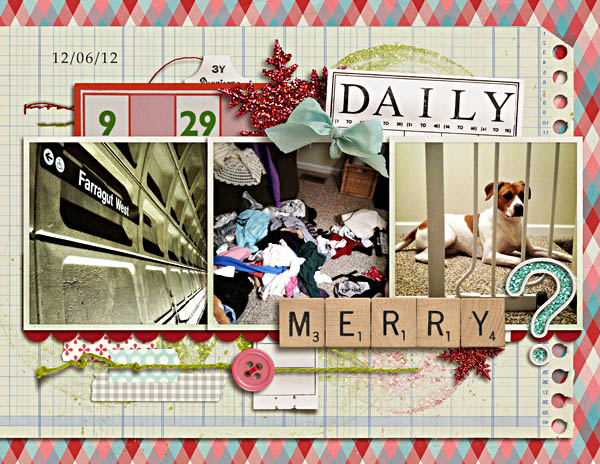 I hope this has given you lots of sparkly inspiration for your upcoming pages!
Don't forget to come back and link us up to your trendy new layouts!