Welcome to Day #3 of the SahlinStudio.com Grand Opening GIVEAWAY Event!  Are you enjoying all of these Giveaways?  ONE more day until the BIG Giveaway… so be sure to check back tomorrow.

GIVEAWAY | THREE (3) LUCKY people will receive a choice of  template pack from Zinnias and Swallowtails.
Templates are a perfect starter to help give you more creativity in your scrapbook layouts.  Create beautiful and styled layouts in no time!  And the best thing is that they are so versatile and can be used time and again to achieve different results.  You can find so many amazing template designs, stop by and check out Sara Gleason (Zinnias and Swallowtails) shop at the LilyPad, or her website | facebook.
Here are some yummy examples of Sara's templates: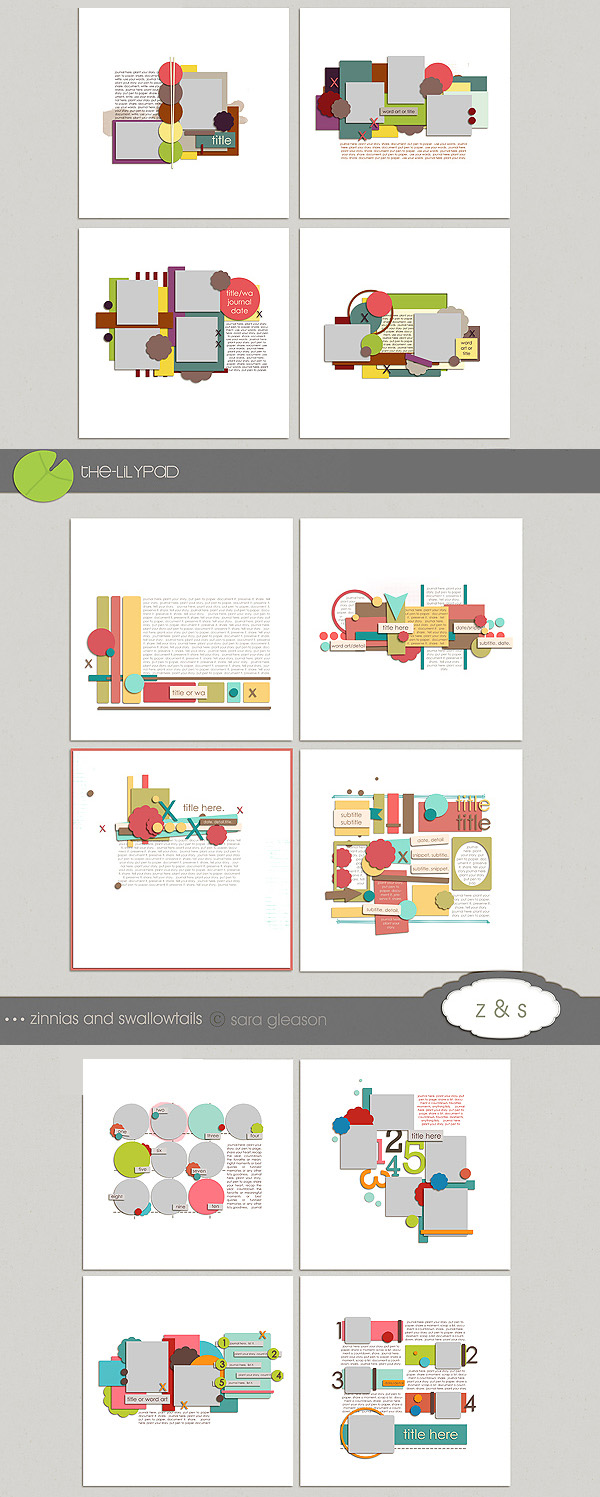 To be entered to win Template packs by Sara Gleason please leave a comment.  Your entry must be posted by 11:59EST  Friday, February 24.  Winner will be announced shortly after.  Good luck everyone!