Hey everyone, it's Amy Challis here sharing a 12×12 pocket spread I created using this month's featured products, Chesterfield Kit and Journal Cards.   Although we're now in October, I confess that I'm still scrapping our photographs from July and August.  How shocking!  Well, not really.  We've all been there (please say it's not only me!).  Luckily I know how to use digital cards and kits to help speed up the process.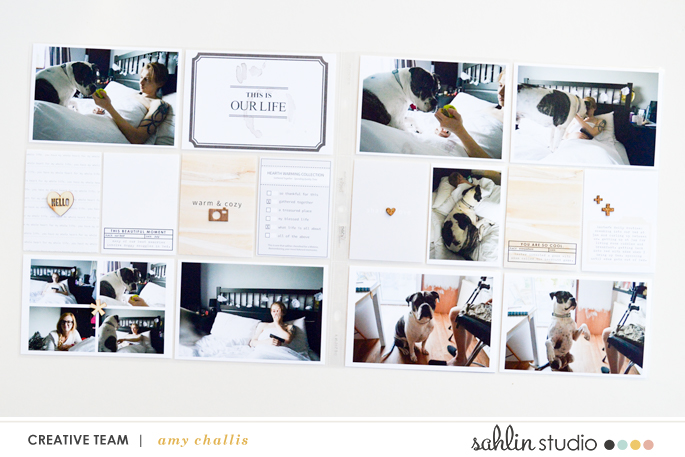 I chose the Chesterfield kit as I wanted some papers and cards that would work with my cozy pictures. I had already printed my photographs in advance (I usually do this in bulk).  This meant that I could get started scrapping right away! I find photo editing to be the most time consuming part of my process (using templates can help speed it up, though) but it's worth it to have pictures that are crisp with clean white boarders.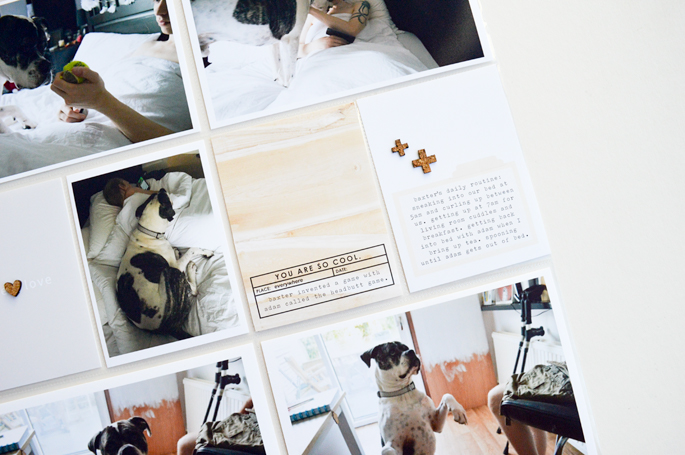 Once I had chosen my photographs, I was able to figure out how many filler cards I would need. I decided to use Photo Journal No.1 Templates to add some journalling to my layout. Instead of using them as overlays for photographs, I dropped some of the papers from the Chesterfield kit into the background. I love how the wood textured card turned out! I also created another 3×4 card using a little paper file embellishment from Chesterfield.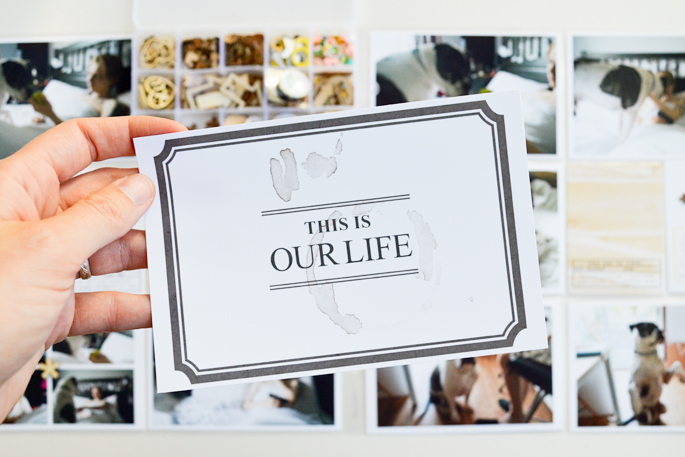 To add a little something extra, I dragged this smudged image from the Chesterfield Kit over one of the Chesterfield Journal cards. I thought it looked a bit like a coffee ring which reminded me of all the cups of tea my husband drinks in bed! It was a nice, easy way to embellish this card without needing to stamp or stick anything on.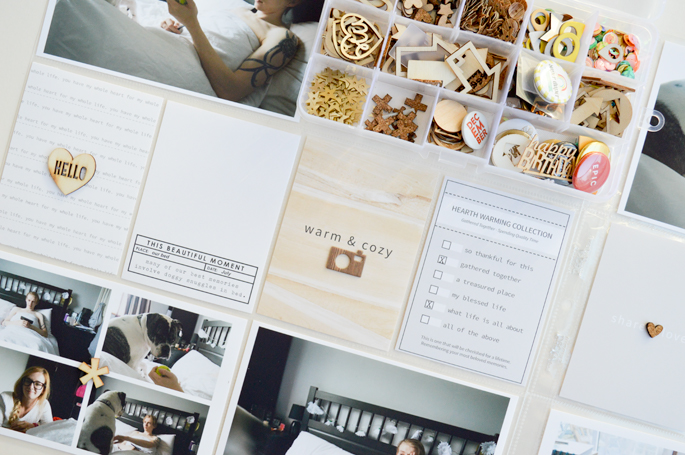 I completed my layout with several cards from the Chesterfield: Journal Cards and one card I cut from my favourite of the Chesterfield papers (far left). I loved the repeated text 'you have my whole heart for my whole life', and black and white is always a winner with me. To finish, I picked out a few cork and wooden pieces, sticking with the natural theme. I always keep a box of small embellishments handy when I'm scrapping, ready to add those finishing touches.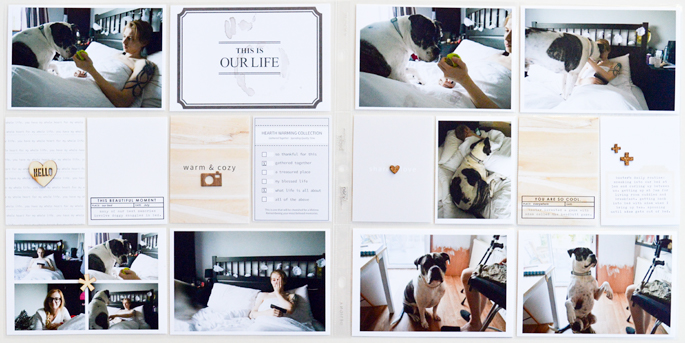 Products Used: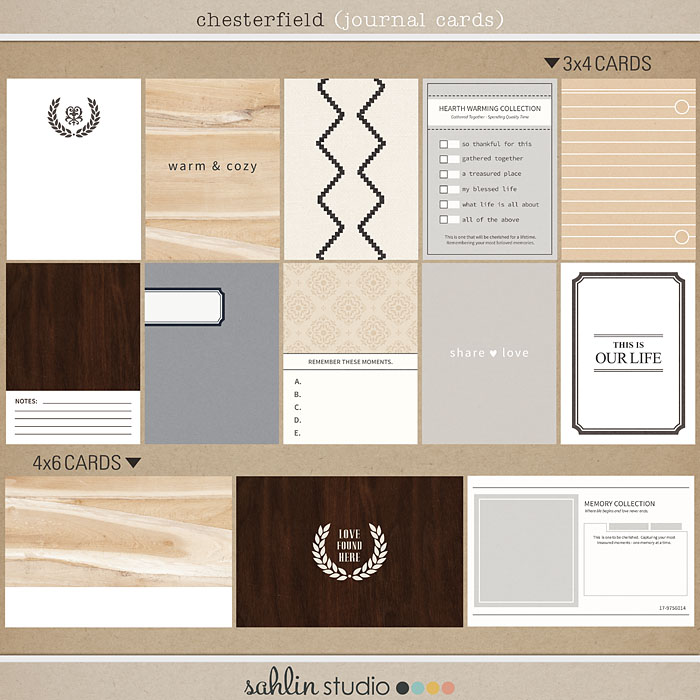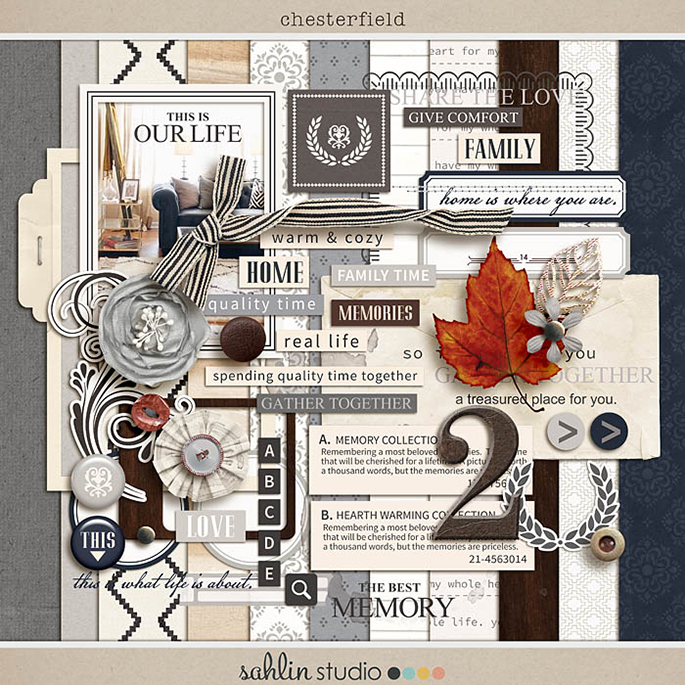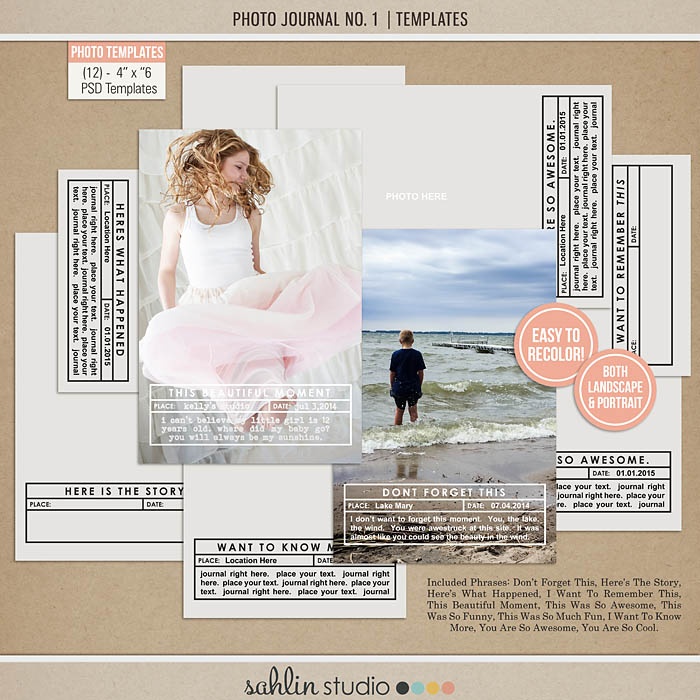 Save
Save
Amy Challis is a scrapper who lives just outside of London with her husband and their dog, Baxter. She's a lover of pretty paper, pocket pages and all things crafty. She enjoys documenting the everyday whilst drinking copious amounts of coffee.