Hello, and happy new year!  Candace back with you today to share a yearly family memory keeping tradition.  At the beginning of every year I like to document where my kids are in life.  I like to record their interests and favorite foods along with a photo and a hand print.  I love that years from now I can look back and have a quick  yearly snapshot of each of my kids.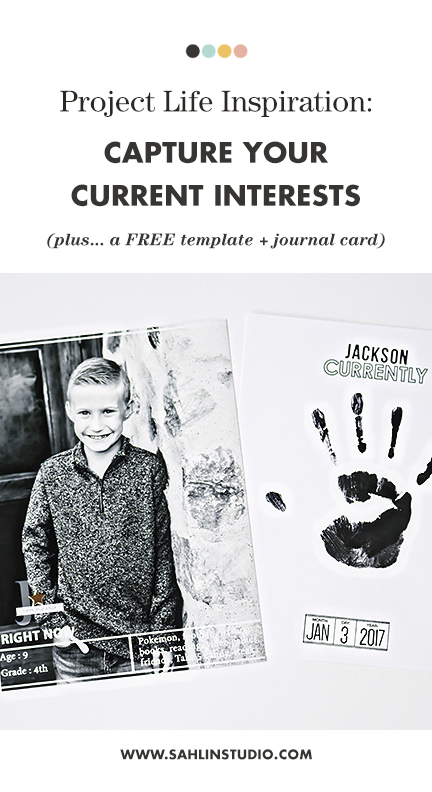 Because I have four busy boys I like to make this process as streamlined as possible.  Digital to the rescue!  By using digital templates I am able to quickly enter the information for each boy and slide in an adorable photo.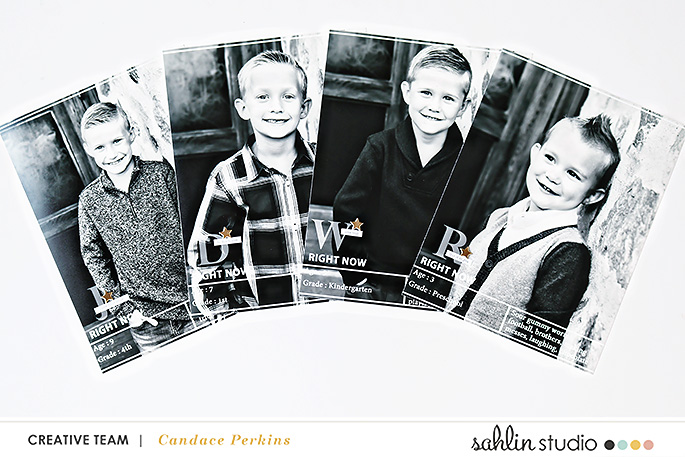 For the hand print I used card stock and adhered it to the opposite side of the photo.  This year I decided to add a little dimension to each layout by combining the digital word stamps with letters stickers for each boys name.  The boys placed their hand print on the center of the paper using acrylic paint.  This is "hands down" my favorite part of the project.  I love seeing their little hand prints grow over the years!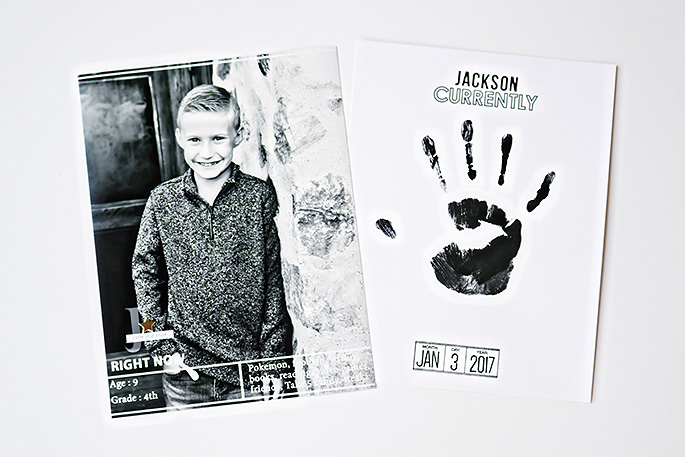 On the front of each photo I added a star brad and a little, white word strip to add just a little more dimension.  I always like to add a little something to my digital projects to make it feel a little more handmade.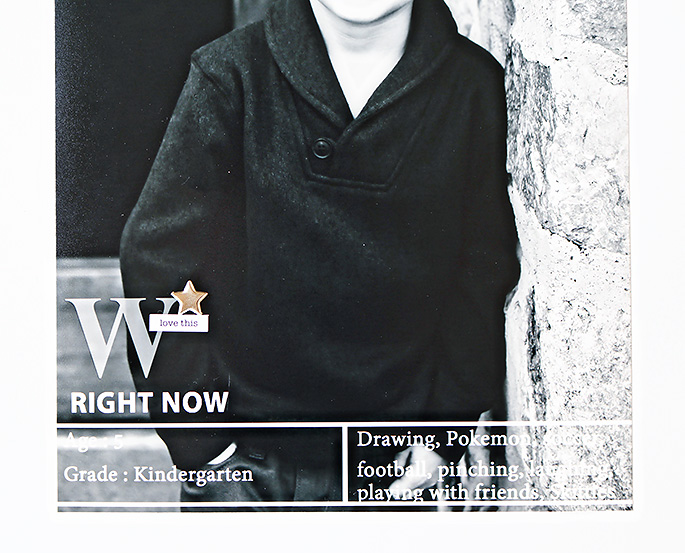 Products Used: Photo Journal No. 3, All About This (Digital Stamps), Vellum Alpha

There it is, another year in the books!  I place these snapshots in the front of my project life album right behind the yearly title page.  Year after year I adore this project, I adore the memories and the moments captured.  It is never too late to start!  Give this a try in your next album.


And… to help you get started, try this FREE 3×4 Photo Template and Journal Card.
This is me. I am a wife, a mother, a sister, a daughter and a friend. My days are filled with cleaning dishes, driving kids to practice, kissing boo boos, singing nursery songs, calling a friend, folding mounds of laundry, cleaning the dishes AGAIN, washing tushies and toes, tucking little ones in bed, and then doing it all again. But in our crazy, busy, wonderful lives there is everyday perfection. Moments where time seems to stop, you take a picture in your mind, and promise yourself you will never forget. Everyday perfection. It is my hope that I can inspire others to notice those moments of everyday perfection, capture them, document them and cherish them.