Tanya here to share a couple of really cute and easy cards.  You can make them for something like Valentine's Day or just a sweet "love you" card.   I made a few cards to give to my kids with gift cards in them.  They can take their girlfriends out for dinner.  My youngest is 20 next month and in college, so I'm sure it will help them.  I think they turned out so stinkin' cute!  I used a kit that you wouldn't think of for cards, I'll Love You Forever.   Plus, I have some friends that are due in a couple of months so I thought I would get it to make some baby cards too!!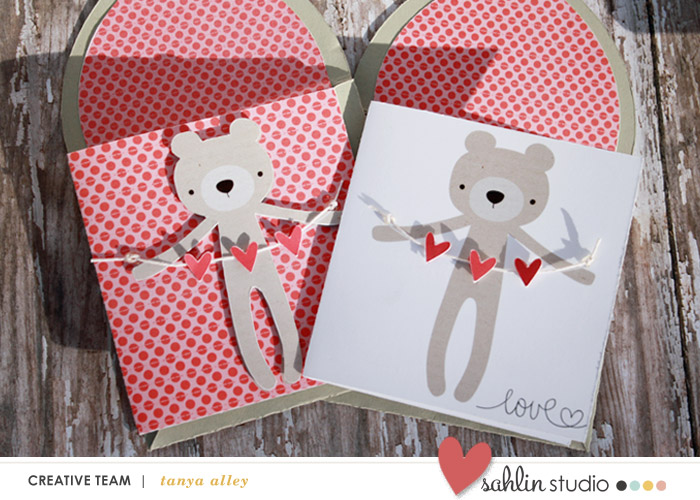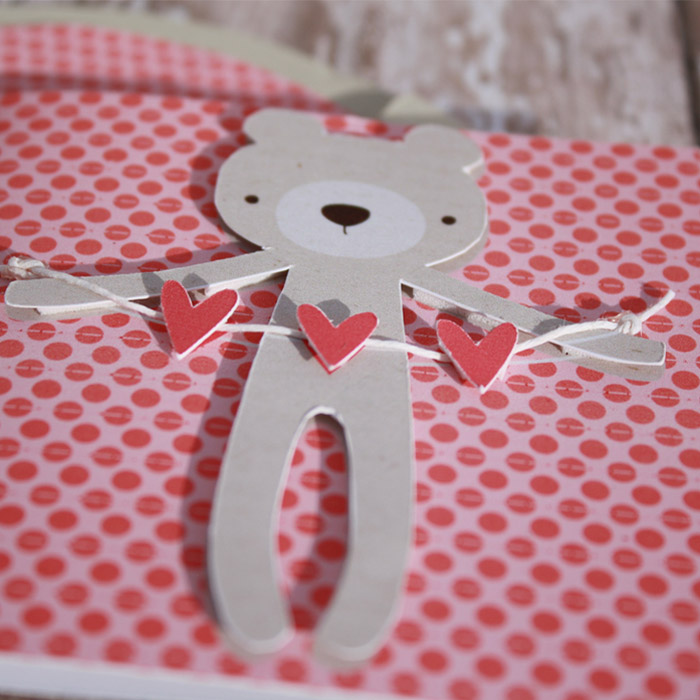 This kit is so precious.  It's going to make some really cute baby cards, but for now I'm making some Valentine Day cards.
I recolored one of the papers that I  like to match the hearts in the bear's hand.  You don't have to do this, but I just wanted red for Valentine's Day.   I did this in Photoshop Elements.  To do this, go to  Layer/New Adjustment Layer/Hue|Saturation, then move the adjustment bars to you get the desired color.
I used my Silhouette Cameo and the print and cut feature to make these cards.  I opened the elements in the latest version of Silhouette Studio Designer Edition.    I also made a very basic card.  To do this, I drew out a square, duplicated it to the right. Then I overlapped them a little and welded it together.  I used the drawing tool to make a perforated cut lines in the center of the card.  Off to the right is the envelope liner, I bought the file from the Silhouette Online Store.
Next, I did a trace on all of my elements.  This is done so that you will have cut lines around the image.  To see how this is done, check out this post.  Now print the image and then put it on the Silhoutte mat and load in your machine.  Make sure the cut lines are turned on before you run the print through your Silhouette.
To cut the envelope, you can turn off the registration marks.  Simply put your cardstock on the cutting mat, choose the right media, change your blade setting if necessary and hit cut.  I used a cream colored card stock for my envelopes.
To assemble, I used double sided tape and pop dots for dimension.  To finish off, I used a light colored jute and some glue dots to apply the little hearts.
Have fun creating something for your loved one.
Tanya has been hybrid crafting for about 10 years. She discovered digital scrapbooking when her children were young and had no space for crafting. With some online surfing she came across digital scrapbooking and later hybrid crafting. She loves creating and sharing those creations with you. Tanya's all time favorite tool in her craft room is her Silhouette Cameo. Silhouette combined with digital kits makes for some really great projects.