I can't believe it's that time of the year again…..BACK TO SCHOOL!   Vacations are wrapping up, school clothes are being bought and everyone is waiting on "meet the teacher's night".   When my kids were in school, I always sent them on the first day with a back to school gift for their teacher.  I really like making teacher gifts personalized. Teachers love it!
This project is super easy and can be done in most editing programs or cutting machine programs.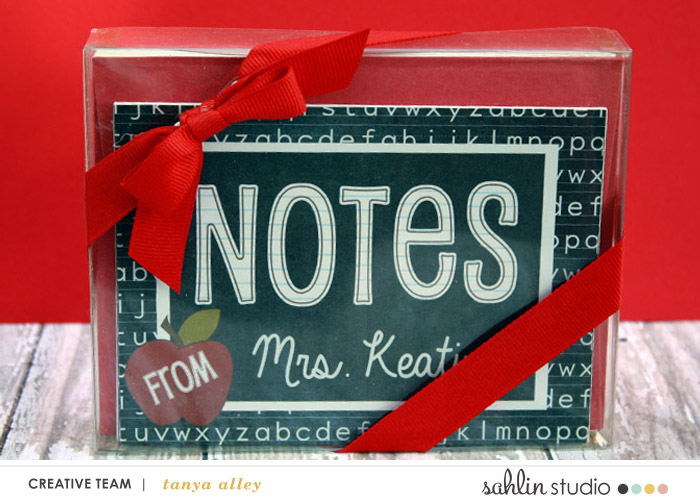 For this back to school teacher's gift, I recycled some cards that I purchased at a garage sale a while back.  I bought quite a few sets at only 10 cents a box.  I couldn't pass that deal up!  I took the cards and added "new" tops and added a matching liner for the envelope.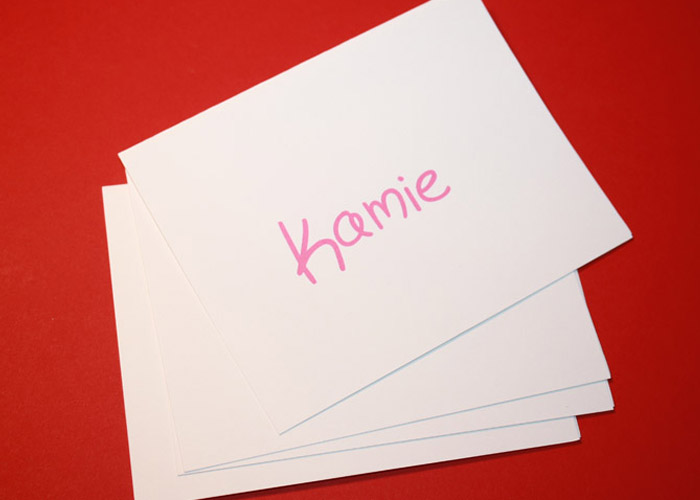 For this project I used the Explore Learn Grow set.  It's perfect for back to school and for saying "Thank You" through out the year.  You can also create cards and gifts for classmates as well.
I also used a paper trimmer and double sided tape.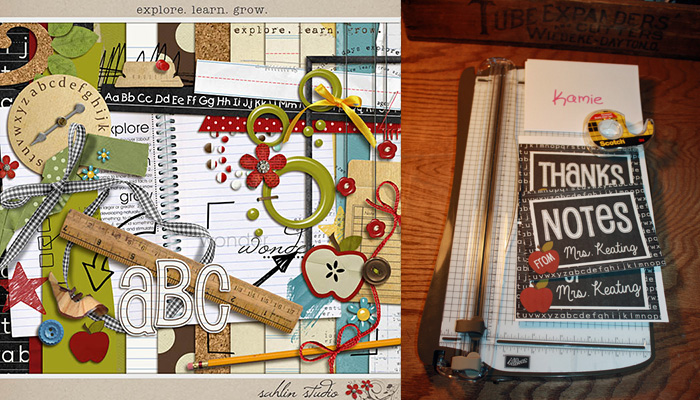 My favorite tool in my craft room is by far, my Silhouette Cameo.  Sometimes I find myself using it more than using Photoshop Elements.
I simply opened a blank work space and opened the elements I wanted to use on my cards.  Next I drew out a rectangle the size of the fronts of the recycled cards. After importing the papers I wanted to us, I filled it with the paper. I then added  alphas and elements on top.  I also typed out the teacher's name using Always In My Hand font.  This font is free at Dafont.com.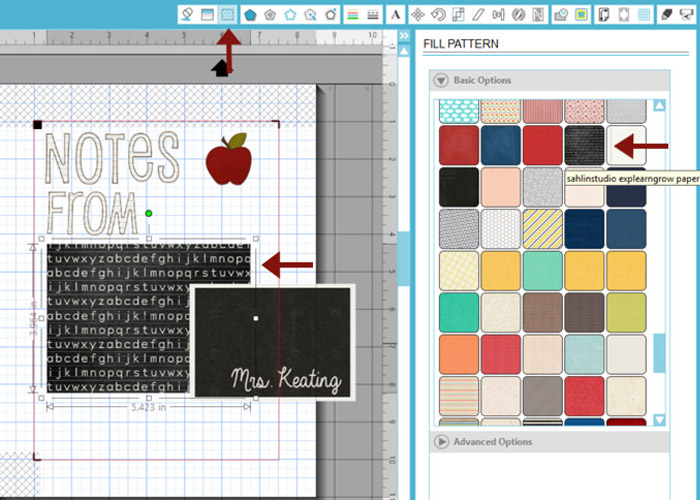 After I got everything laid out like I wanted it, I positioned it on the mat.  Since everything can be cut on straight lines, I unchecked the registration marks.  I did this because you can fit so much more on a page.  In the photo above I had the registration marks on.  It's a habit because I usually do Print and cuts.  I changed it because I got to thinking I really didn't need to do a print and cut and could simply used my paper trimmer.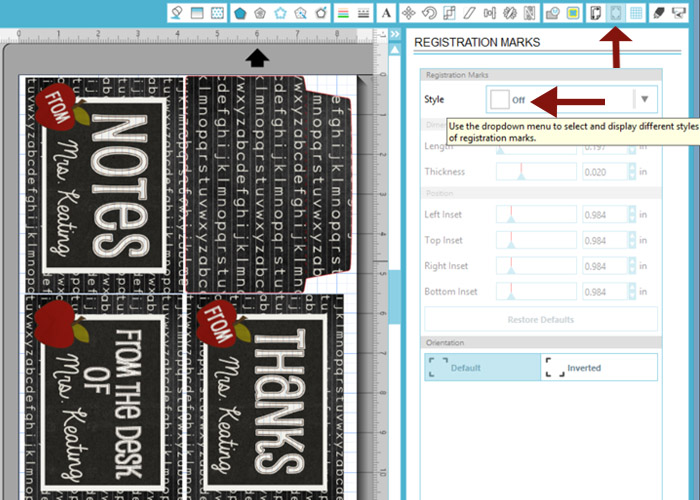 After cutting all the tops, add double sided tape to the back and add to the tops of the recycled cards.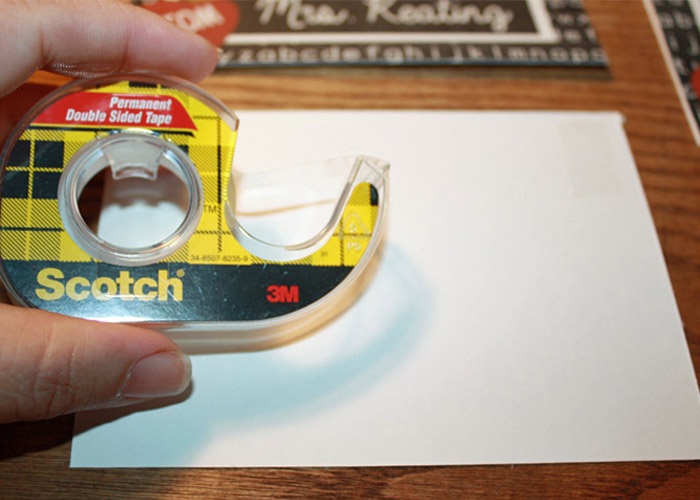 There ya have it!!  No one will ever know that they were made from recycled cards.  Of course you don't have to recycle old cards, you can just print out a full size card.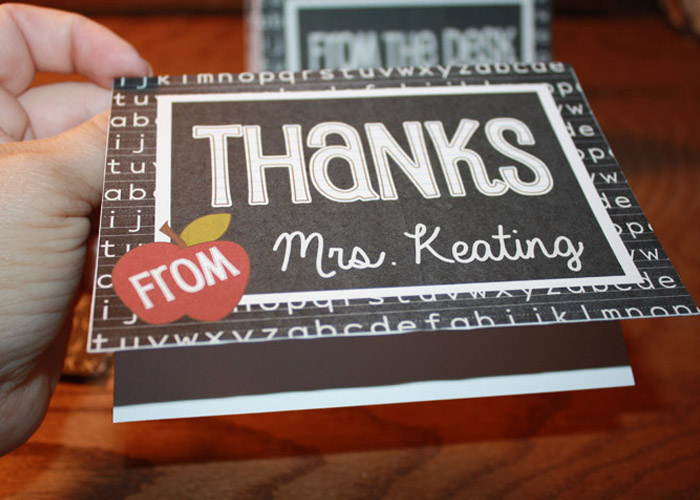 This is what the envelope looks like with the liner inside.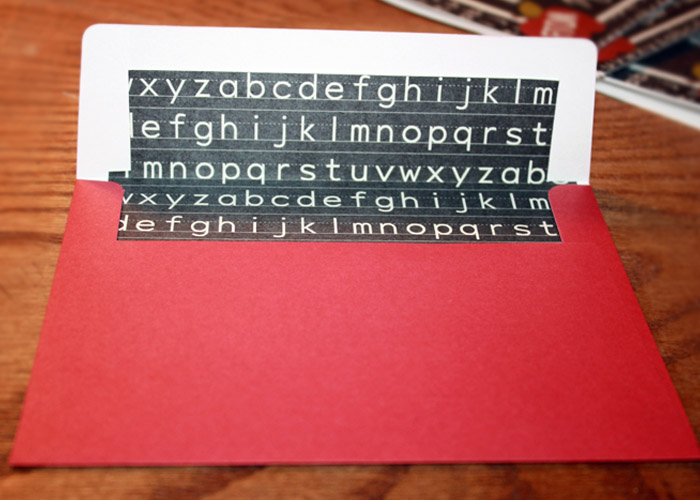 I made three sayings for the cards to go in the set.  The first is a Thank You card, the second one is From The Desk Of card, and the third one is a Notes From card.  Each card had a matching envelope to go with the card.  I did three sets of each card.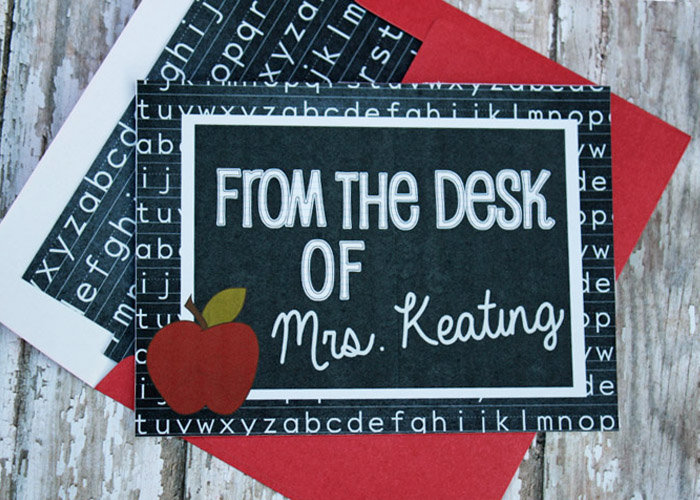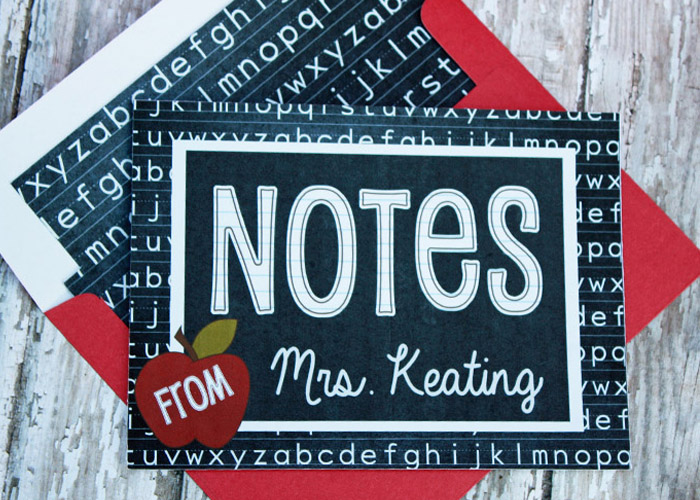 To finish up my note card gift set, I put them in the box that the recycled cards came out of.  Pretty, Isn't it?  There are so many ways to present them.  You can have your child draw on a paper sack and tie a ribbon around it.  The teacher would love it!
I hope that I have inspired you to get out your digital kit and make something for your kiddo's teachers.  It's never too late.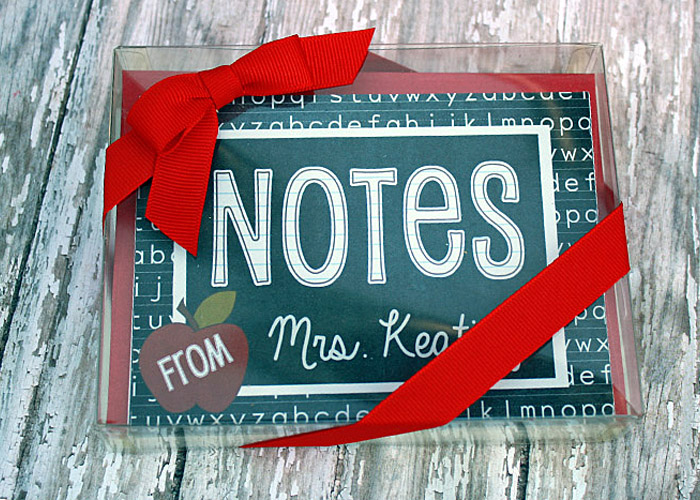 I love what I do and I love sharing those ideas and creations with you.  I hope that you have enjoyed this tutorial.  Please feel free to leave me comments or suggestions.
Tanya has been hybrid crafting for about 10 years. She discovered digital scrapbooking when her children were young and had no space for crafting. With some online surfing she came across digital scrapbooking and later hybrid crafting. She loves creating and sharing those creations with you. Tanya's all time favorite tool in her craft room is her Silhouette Cameo. Silhouette combined with digital kits makes for some really great projects.