Hello!  Jen here with a layout documenting a weekend that was full of concerts!  Three to be exact! I used the Viewpoint journaling cards and elements from the kit for this spread. I loved the graphical feel of the items and of course the teal and blue tones. They're my favorite.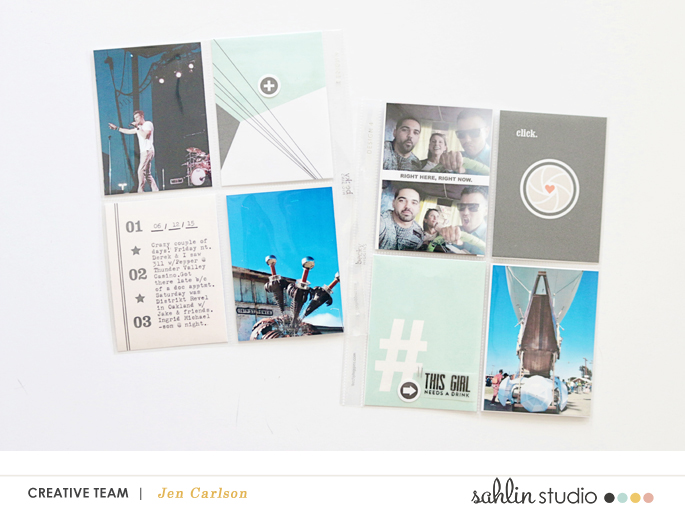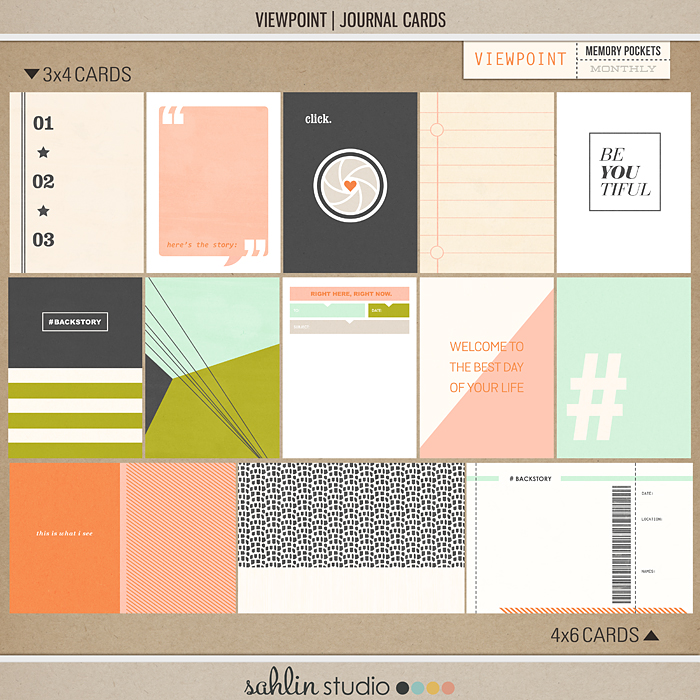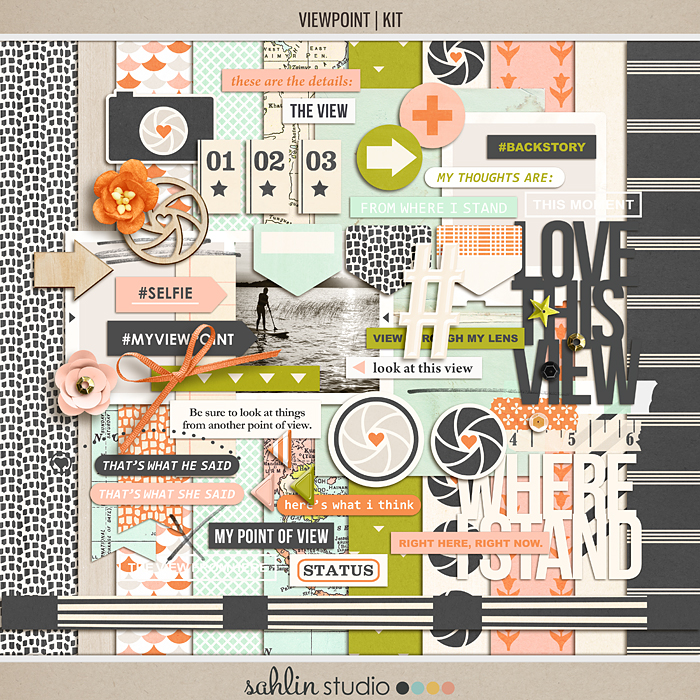 For the hashtag journal card, I added the arrow element to it by first changing the colors to black and white and then shrinking it down super tiny!  A stamp on vellum and a couple staples and done.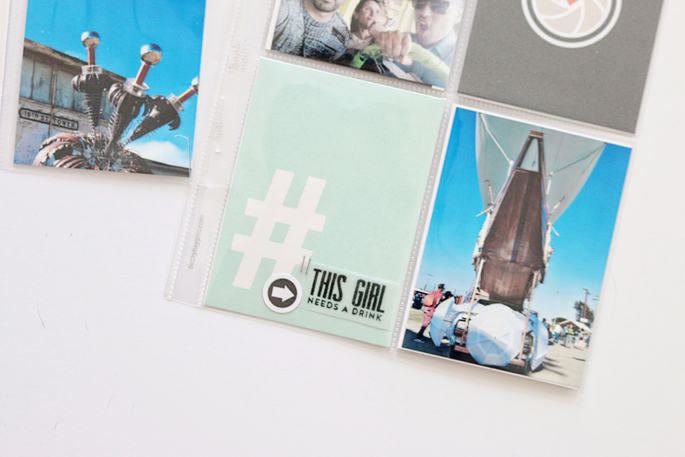 For the cards below I did a bit of the same.  The "+" circle I changed the colors to black and white and shrunk it down.  "Right Here, Right Now" I altered the colors and cut it in a strip to sandwich between two photos.  I don't often use many 4×6 photos in my Project Life spreads, but this is a great way to fit two photos in one 3×4 pocket–stack them on top!   The journaling card on the bottom left I pulled out my typewriter and jotted down some notes from the weekend; the date is set upon a stamped line set.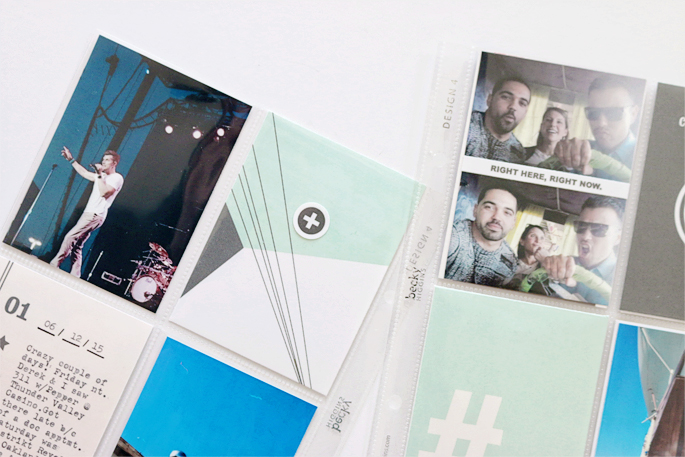 I hope this inspired you to pull out your supplies and do a little catching up this weekend!
Thanks for coming by to look! -Jen
I started scrapbooking in 2000 as a result of a family trip to Europe. I create traditional 12×12 layouts and am a sucker for a good sketch. Last year I started Project Life and have been hooked on pocket pages ever since. I grew up in St. Louis, MO, but moved out to Northern California 10 years ago, where I work as a Process Engineer at a bio-pharmaceutical plant. I enjoy baking, cooking, brunching, exploring the coast, and loving on my boyfriend (Derek) and 3 fur kids (Beer, Gracie, and Winston)