Hi Everyone! Jessica here to share my love for adding big photos for big impact in your pocket pages. If I capture a photo that I really love, I like to blow it up big and either crop it apart to fill my pockets or do an insert with the full size photo. I am going to share a spread with you today that uses the later.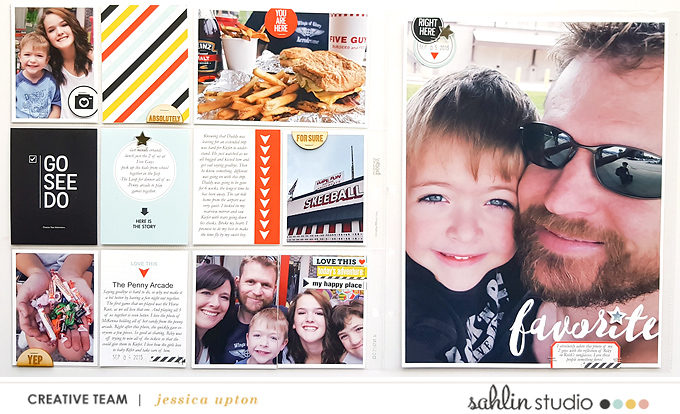 Credits:
The left side of my page is a standard pocket page from Becky Higgins. I did print my lower left photo as a 4×6 and then decided that I wanted it to be two 3×4's, so I just trimmed it in half to fit the pockets.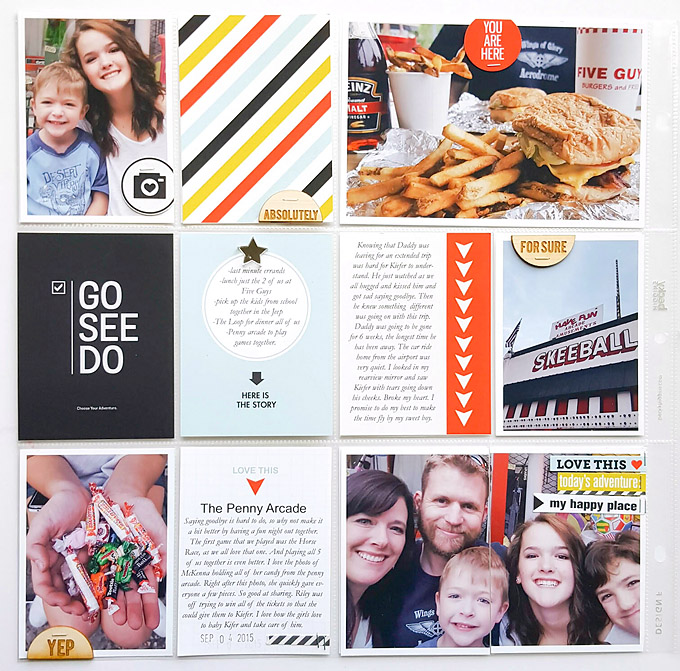 For the right side, I went BIG. I got this photo of my 2 favorite guys and just knew I needed it big. I added some word art from the "All About you" collection and then I printed it at 9 inches x 12 inches. After it was printed out, I added some bits and pieces from the "You are Here" collection. I like to print and cut out the elements. Sometimes using my Silhouette, sometimes my trimmer and punches. I just really love to actually move the paper elements around to get the look that I am going for.  I love the look of the big photo. It lets the reader know that this photo is important. It is a big part of the story. It matters.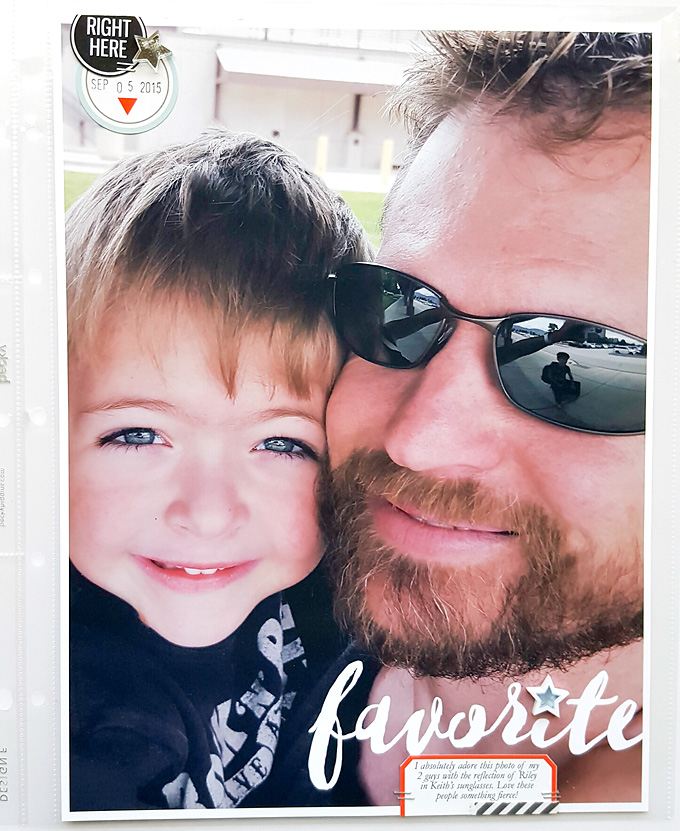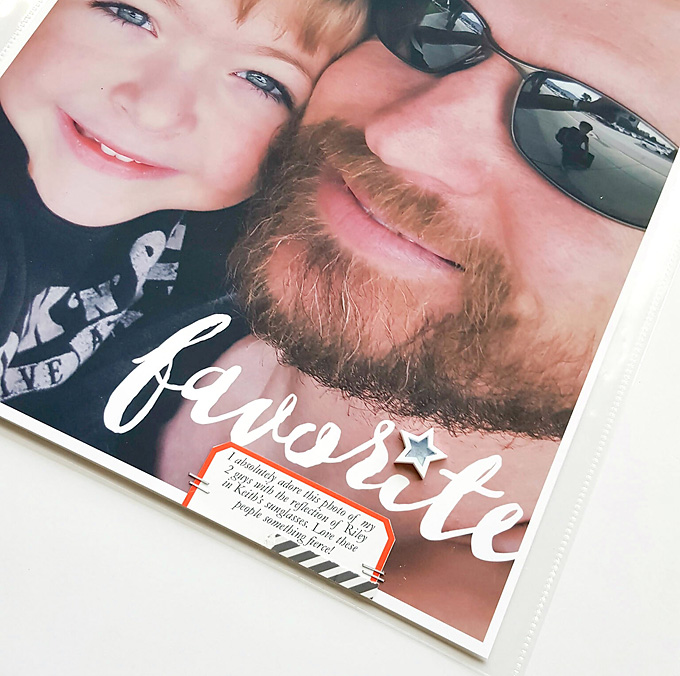 I hope that you will try out a big photo in your next pocket page spread. Be sure to share with me if you do! Thanks for stopping by today.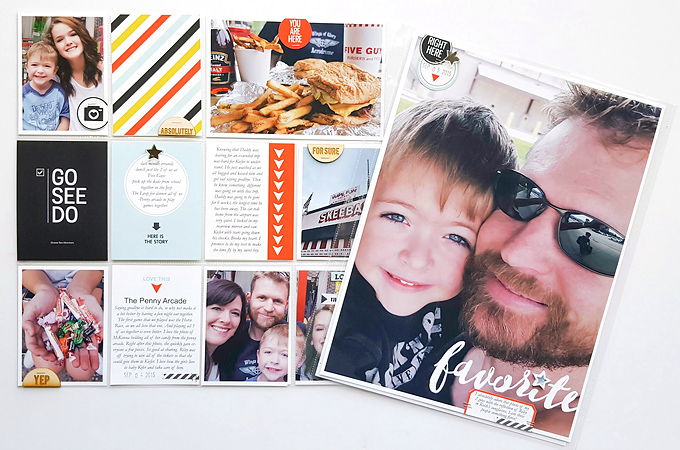 I am married to my very best friend, Keith. We reside in Colorado and have 3 kiddos (McKenna 13, Riley 12 and Kiefer 5). I started scrapbooking 13 years ago and now do mostly Project Life, with the occasional layout thrown in my Project Life album. I love crafting and DIY projects and filling my home with these projects. I am passionate about preserving our history in a fun and creative way. I feel so blessed to be contributing to such an awesome hobby.