Do you ever want to line up your journaling with the lines on a journal card, or fit it onto a tag? How about creating a title with letters spaced extra-wide or closer together? If so, then you need to know a little bit about leading and tracking.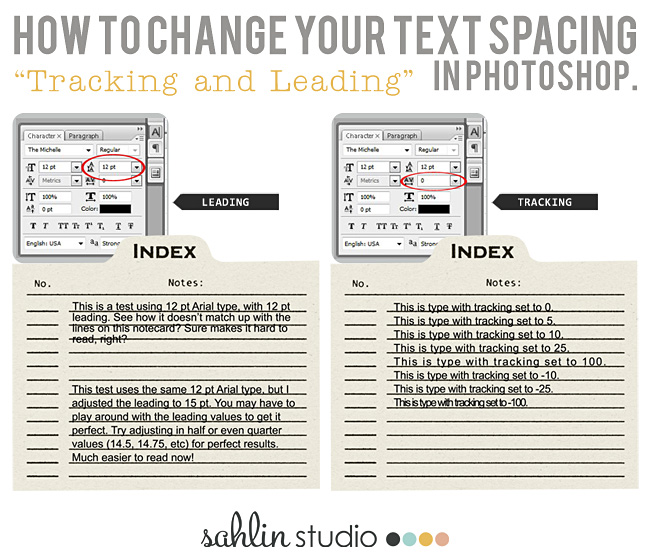 Before we start, make sure your Type tool  is selected, and open the Character palette.
Leading
The term leading is derived from the practice of placing lead strips between lines of type on older hand-set printing presses such as a letterpress. It refers to the distance between lines of type (and it's pronounced "ledding"). You can find the box to adjust leading in the Character Palette in Photoshop. Look for the icon with two As stacked on top of each other: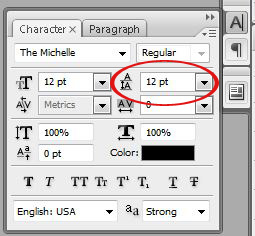 Here's a quick comparison of sentences using various sizes of leading to give you a visual: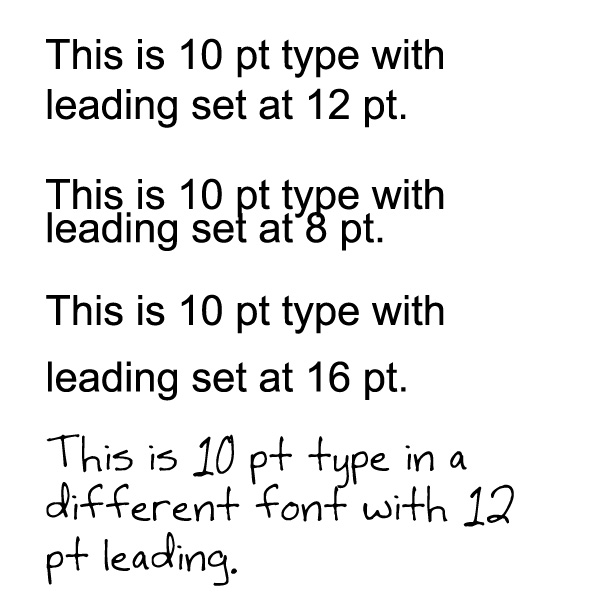 As you can see in the image above, changing the point size on the leading affects the distance between your lines of type. Different fonts often need different leading, too, so if you're journaling in a pretty, scripty font that seems too "squished," try upping the leading to get some breathing space in your block of journaling.
See an example of leading in action on this journal card: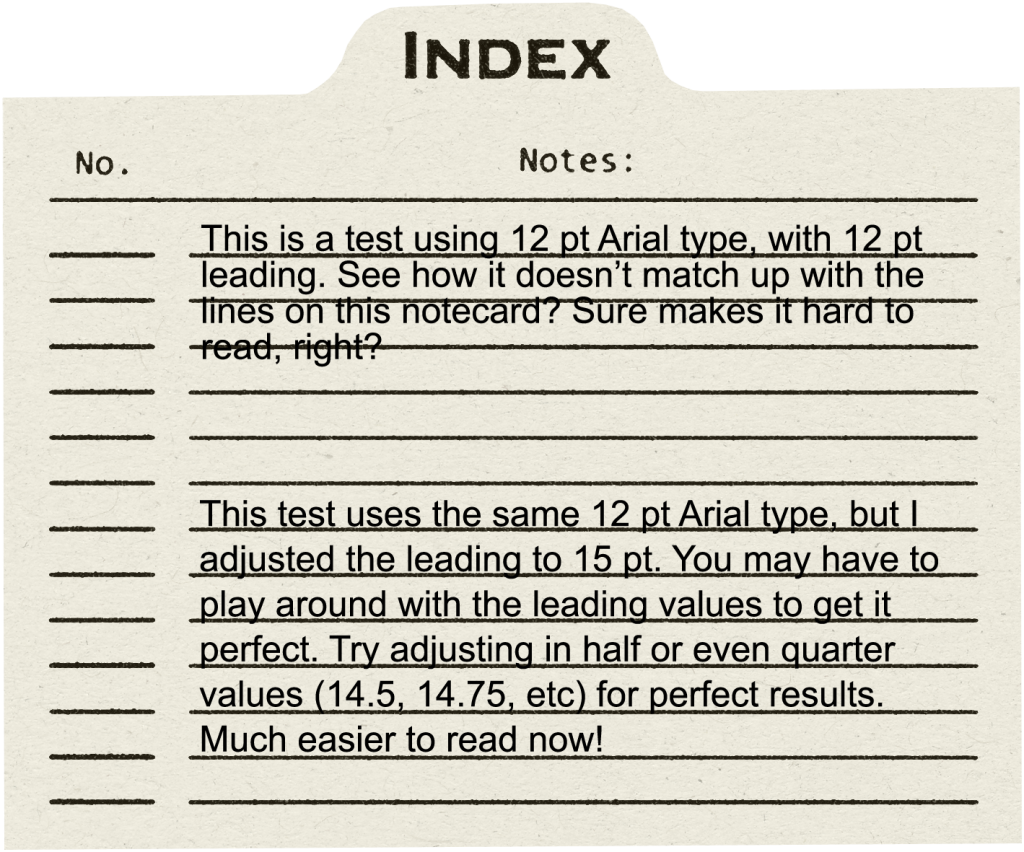 Tracking
Now that you've got leading down, tracking is a piece of cake. Instead of spacing between lines, tracking is the spacing between each character. You can find the tracking adjustment menu right below leading on the character palette.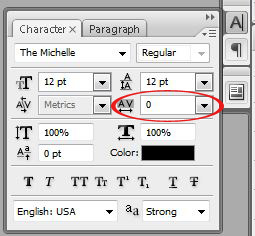 It's normally set to zero. If you need more space between your letters/characters, bump up the number until it looks right! Here's an example: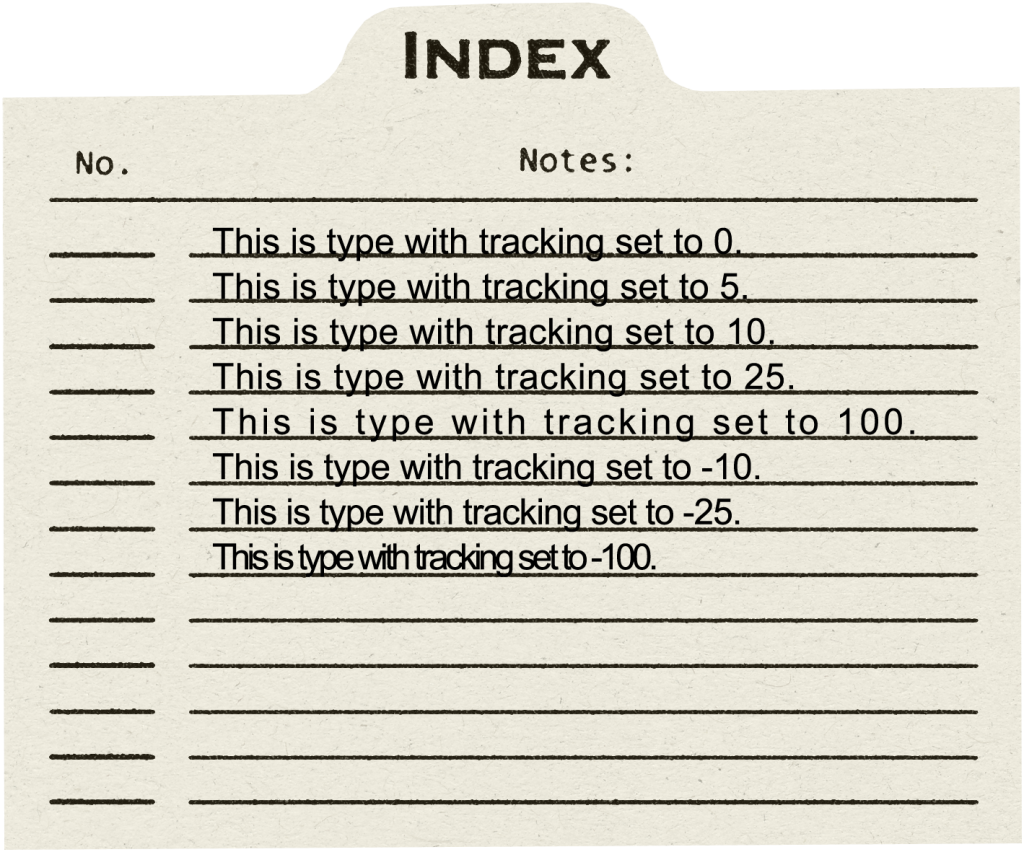 You might adjust your tracking to get a title or line of text to fit within a certain area, such as on a journaling strip or across a photo. Different fonts look better with different sizes of tracking and leading, so the next time you type out your journaling, play around with these type tools to get the perfect, custom look!