May I present a brand new FREE template along with a challenge that could score you a $10 gift card to my shop?! This month's template features two bold circles on a simple background. Use bold colors or pretty pastels; jot down a few notes and another memory is recorded! Have fun and make this template your own… flip it, turn it or feel free to try a new technique.
Template Challenge: If you create a layout using this template and with 75% Sahlin Studio products; and you could win a win a $10 gift to my store. (To play: upload your layout the Sahlin Studio gallery and then post a link to the layout in the blog comments). You have until the end of the month at midnight EST, to complete the challenge.
FREE Digital Scrapbook Template – May 2016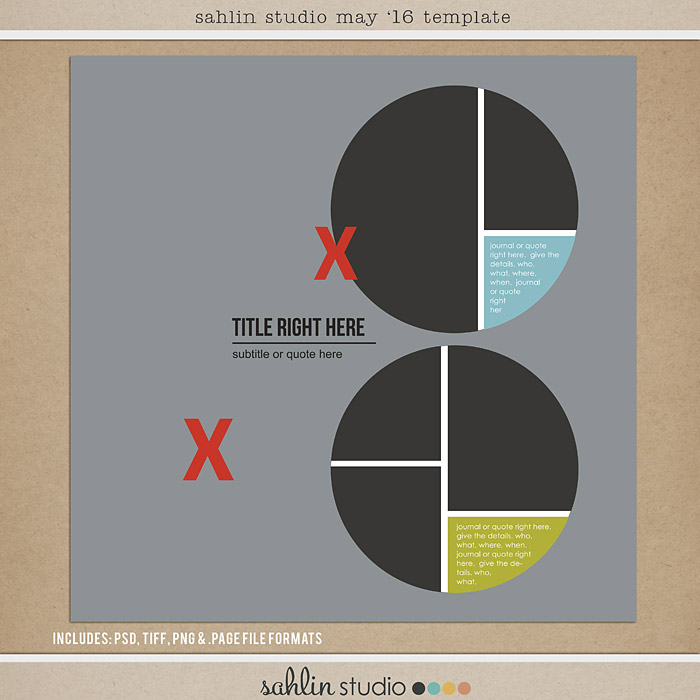 *** I am now offering templates with PSD, TIFF, PNG, & .page files.
(available only in May 2016)
**download expired**
Check out this month's FREE Template.

Want to see how to use this template?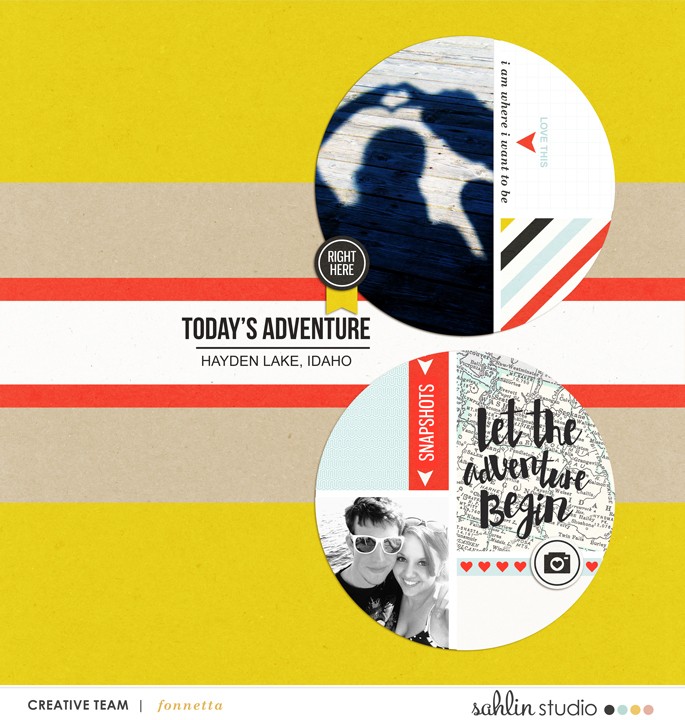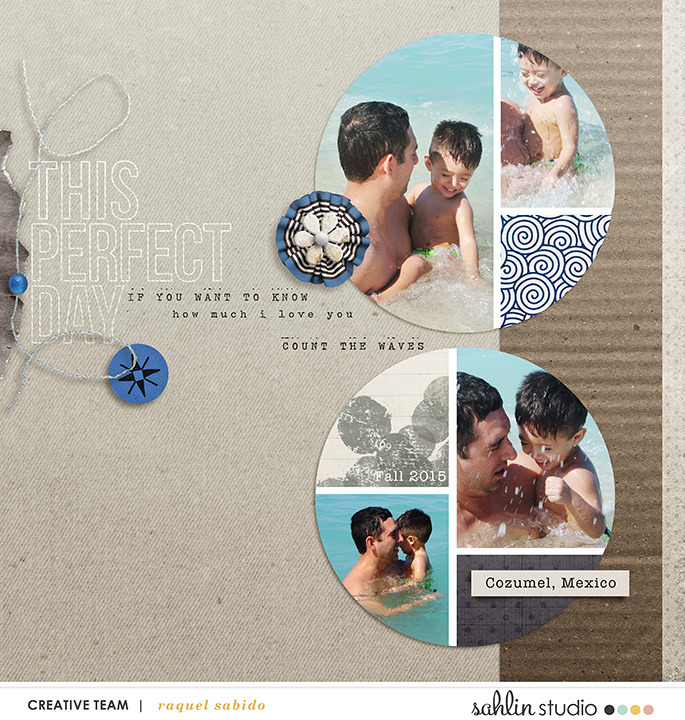 Products Used in Layouts Above
(Documentary by Sahlin Studio) & (Count the Waves by Sahlin Studio)