Hello creative peeps!  Brenda here to share a hybrid page I made with the May Memory Pocket Monthly Add-On kit "Create"  I truly loved the colors in this kit plus the florals are to die for.
As soon as I saw the tags in this kit I know what photo I wanted to use.  Kaitlyn is my youngest child and the most like me.  She is a bit shy and likes to stick pretty close to home.  She makes friends very slowly and very carefully.  Since  moving to Virginia, she has started to come out of herself a bit, creating her own friendships and finding joy along the way.  I am so proud of her for taking steps to make friends with a little neighbor girl that is about her age.  She shares her toys even when the other girl is very rough with them (she breaks, on average, one toy per vist).  On this day, she shared her umbrella in the rain to share this moment of watching a rainbow with her friend.  (Consequently, the little girl broke Kaitlyn's umbrella right after I took this photo.  haha)  She is teaching me so much about how to be a kind, friendly person.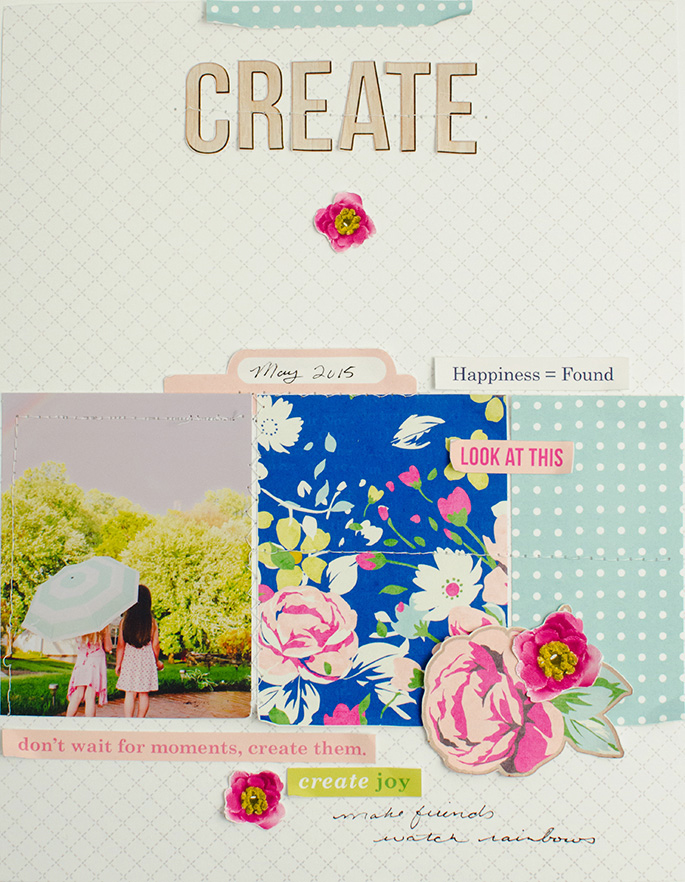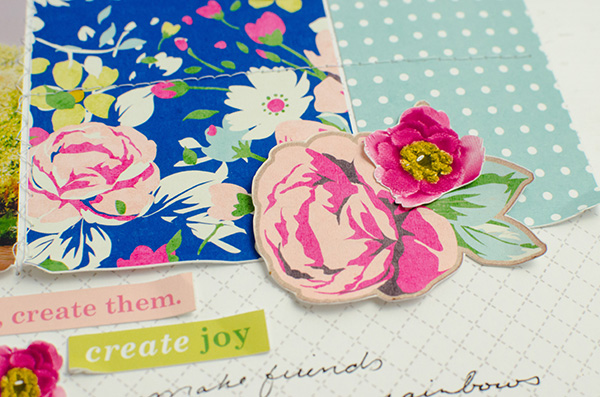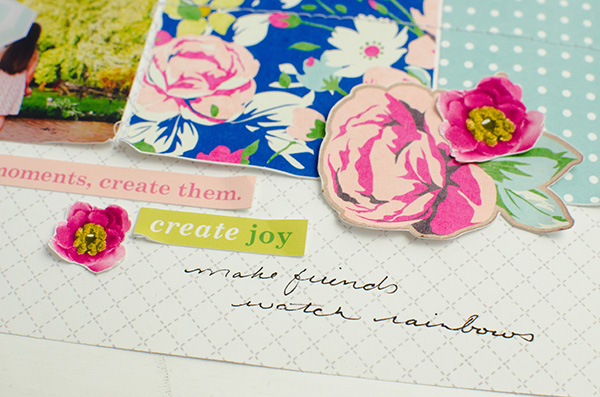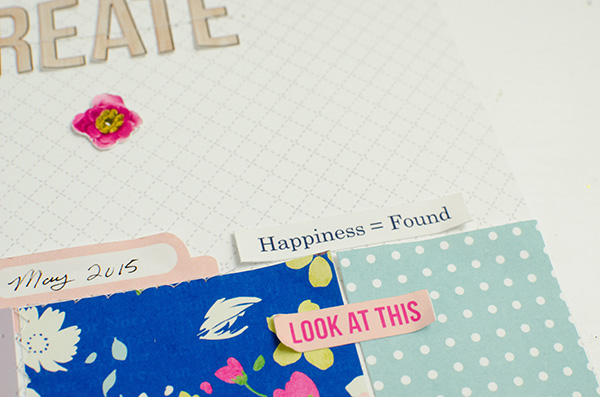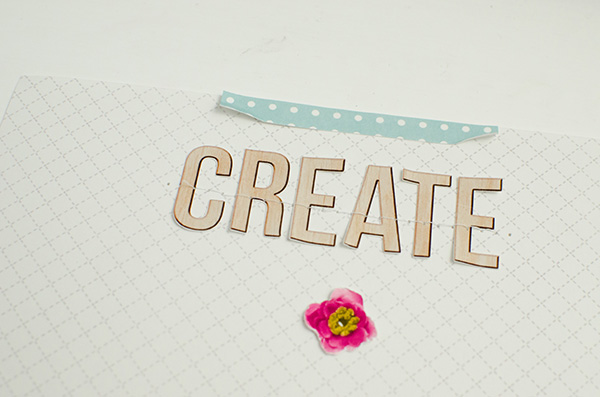 The page was originally created as a digital page in Photoshop, (without shadows of course). Then the layers were drug onto 8 1/2 x 11″ digital canvases according by how I was going to cut them – 1) A couple items, a paper and one of the tags wouldn't be easy to use in silhouette because of the amount of white in them (the Silhouette would have cut out all the white instead of the whole paper). 2) The rest of the papers and elements was done with the print and cut feature in Silhouette. I printed the sheet with the papers and cut those out with my paper cutter while the rest ran through the Silhouette machine. Then, all that was left was to recreate the layout as I had made it in Photoshop. A touch of sewing over the papers, photo and some of the elements was all that was needed to finish it out. A touch of sewing over the papers, photo and some of the elements was all that was needed to finish it out. The whole process took me about an hour so it was a little time consuming but so worth it for the final result.

Thank you for stopping by today and don't forget to take time to create your own happy.
Supplies Used: Create | Sampler (MPM Add-On) by Sahlin Studio, Silhouette Cameo