Finding a way to organize your December Supplies is can be a HUGE timer saver.  So I find the first step in my December documenting process is to clear everything off my work space, except for my December products.
This year, I was wondering how I was going to organize all of my numbers, number bits, and number tabs I have collected.   The goal was to be able to find what I needed more quickly.  I have sets from Sahlin Studio, some from Ali Edwards December Daily collection, and many more.
Enter the idea of using: a vintage printer tray!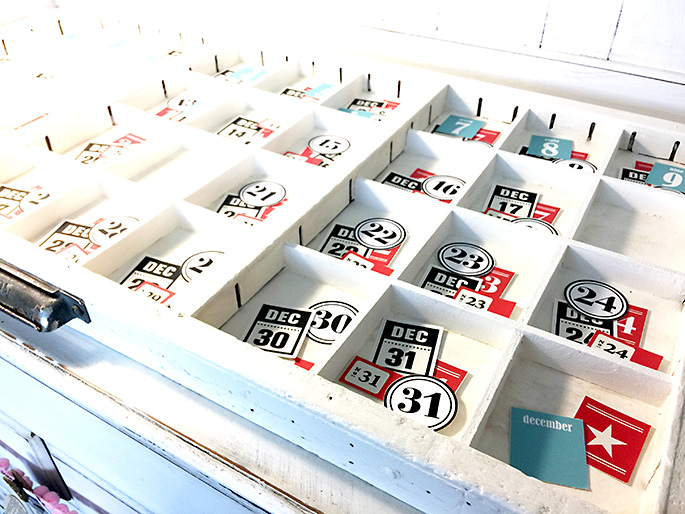 This vintage printers tray worked SO beautifully to house my collection of numbers.  If you don't know what this is, do a simple google search for these amazing little organizers.  The numbers and the tray live in my hutch in my studio space so I can easily pull what I need on any given day. These numbers would also make a great advent calendar, if you were to find a similar tray in your area! I found this tray in a vintage shop and we added tiny wooden dividers, and then painted it all white.
DECEMBER NUMBER TIP: Try using your Numbers for a Advent Calendar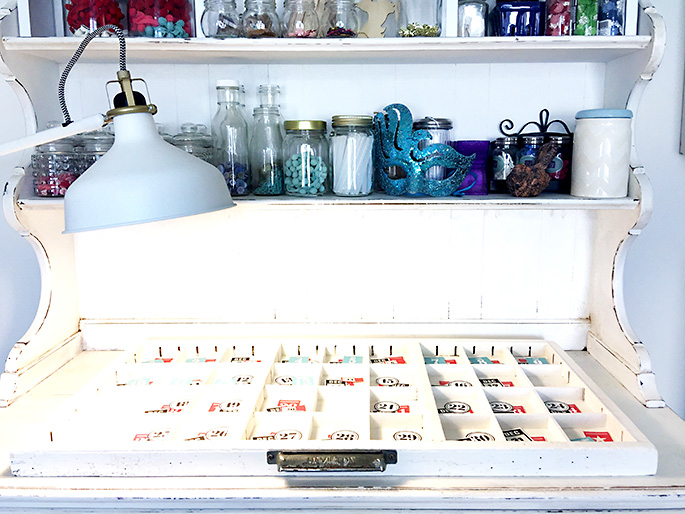 Save
Save
Save
Save
Save
Save
Save
Save
Save
Save
Save
Hi, I'm Theresa of Larkindesign from Kernersville, NC where I live with my four kids, one awesome husband, two cats, a dog, and a bunny. And occasionally our cat brings us pet salamanders. When I am not calming chaos I am in my studio, playing with photos and colors and embellishments. This scrapbooking thing is my passion and I love inspiring others to feel the same way!