Unlike many, I throw new year's resolutions to the wind and just stick with positive affirmations during the year.  Don't get me wrong, I still love the challenge throughout the year to set goals and push myself to new limits and opportunities.  However, resolutions and affirmations aside, I can say that one thing will always ring true and solid in my daily living…making awesome memories.  You agree? Sometimes we are so involved in the hamster wheel of routines and daily grind, do we really STOP or PAUSE to appreciate the memories we are making, the positive and the negative, the good and the bad?
Appreciation of the little things, the big things, and the together time with family was the kick start to my layout, This Awesome Memory.  It doesn't have to be just for holidays that we are in the family gathering spirit and 'tis the season for family is every day.  I chose to use an older collection, Chesterfield, available over at The Lilypad.  A classic, neutral and timeless collection capturing cohesively the documenting of family memories and just good times.  Go grab it up, if you haven't.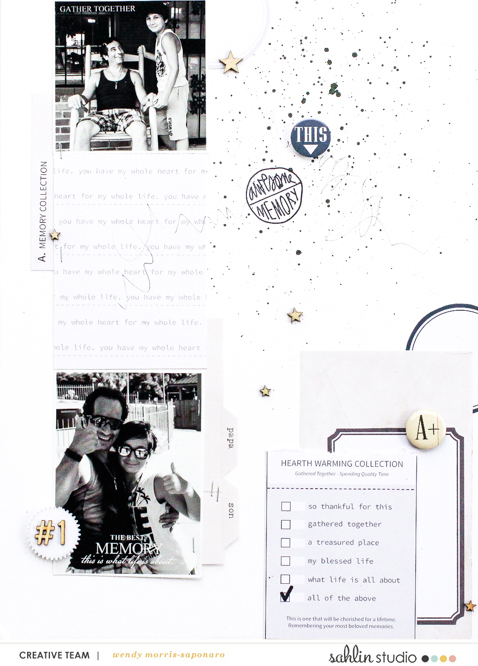 Did you catch the title of my layout?  Ok, go and search for it.  Hint, I like to twist away from the traditional concept from a 'cookie cutter' title to blend in stamping and hybrid elements for my title.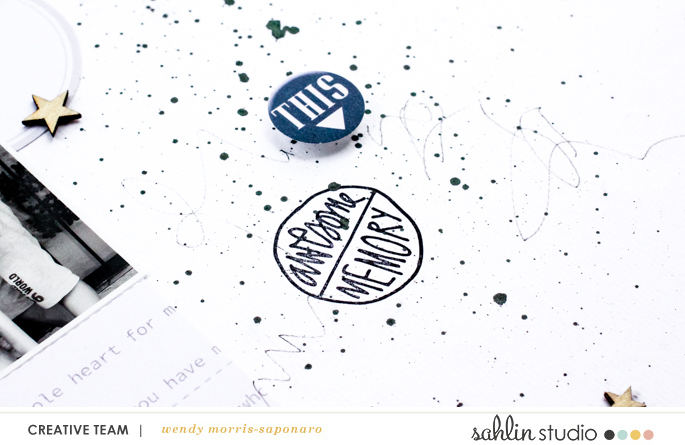 Yes, out-of-the-box and I love it.  A little hybrid element here and bit of stamping there, a beautiful blend.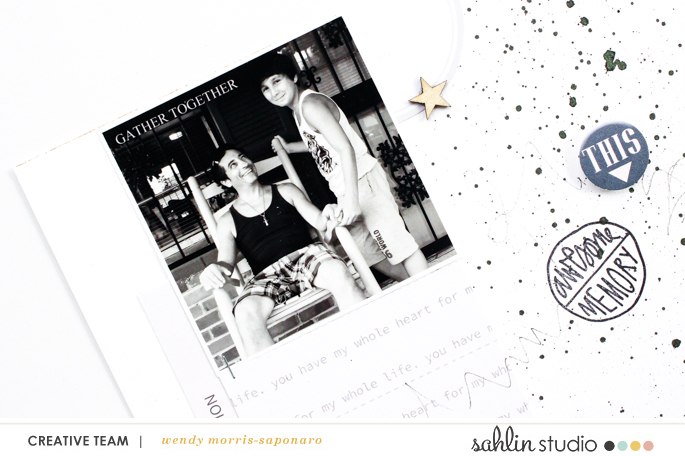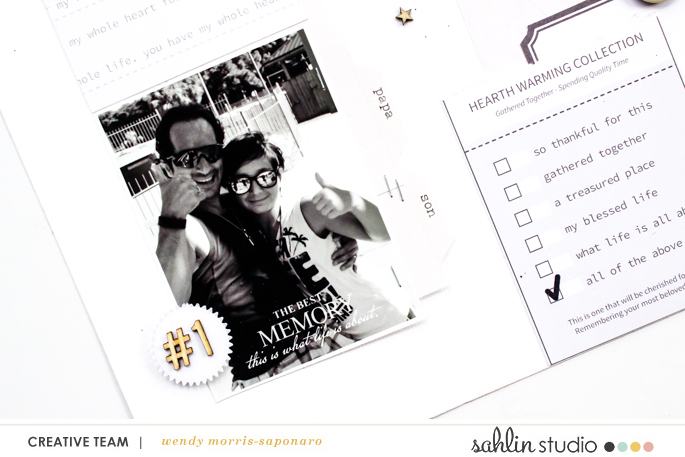 The digital phrases in the Chesterfield kit are so nice for overlaying onto your photos.  Group the phrases together, mix them up, and have fun.  The pictures in my layout speak volumes of emotion so I chose to keep the color tones neutral and a minimalist flow to my layout.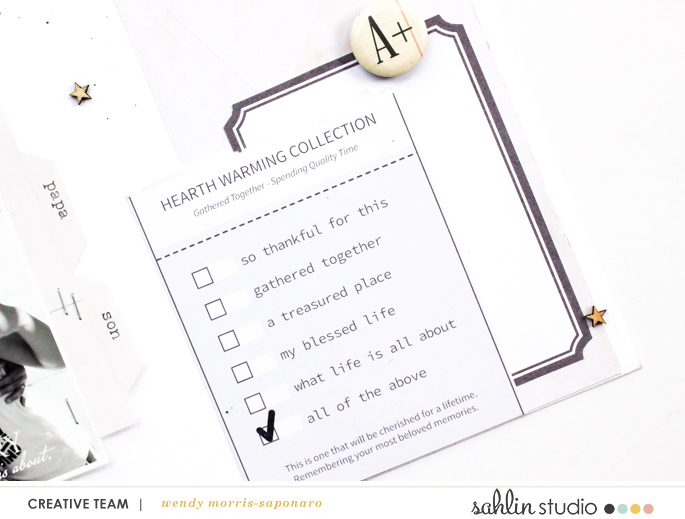 I admit that I love a good journal card or cardsssss.  This card in Chesterfield said use me and so I did.  I'm a checklist kinda' girl and this journal card is a winner.  Check.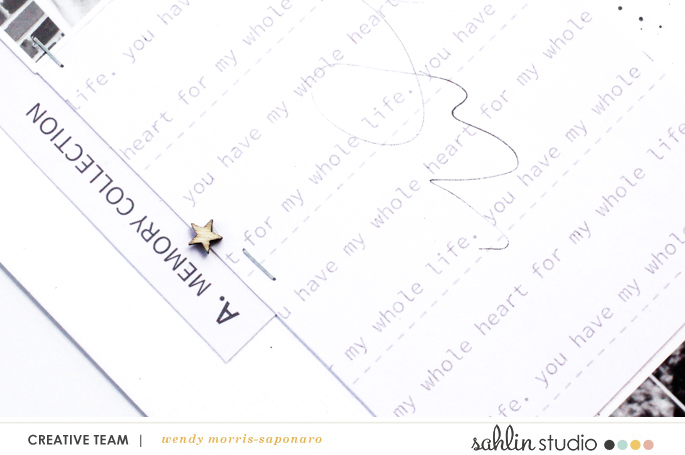 Don't you love it when a pattern paper says just what you are thinking in heart? So, rightly, I HAD to use a snippet of this paper from Chesterfield on my page.  Then, I trimmed a little from a journal card for the side tab.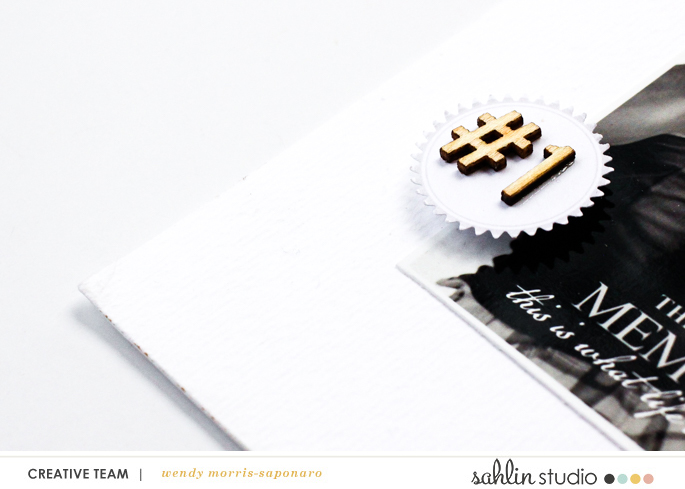 I'm a fan of unique pairings of hybrid digital elements with traditional scrapbook product. I confess to blowing the dust off my punches and working some magic using punches with the hybrid elements.  Fun stuff.
Also, there are a couple of additional collections that would work great in gathering beautiful memories.  Pause and Gather are some of my favs too!
Now go and make some awesome memories!


Product Used:
Wendy is always inspired by things around her and makes time each day for art….living in the motto to "find inspiration everyday everywhere". When she's not creating she is usually jotting down ideas for creations later once back in her art studio. Wendy has a strong passion for the arts, lots of creative spirit, and fearless in working with new products and techniques. During the day, she works full-time as an audit manager. Wendy has been published several times in print and online scrapbook magazines, featured multiple times on the Paperclipping Roundtable podcast, a class contributor for Studio Calico, and several manufacturer design teams including Prima Marketing.