Over the next couple of months I will be featuring a series of tutorials on photo editing. Hopefully you will learn how to make your ordinary photos look extra-ordinary using a few simple steps! Today we will begin with one of the most basic techniques – Lighten and Brighten Your Photo. I will be using Photoshop CS5 for my tutorials, but this technique should be similar for Adobe Elements users.

Original Photo SOOC (straight out of camera)
It isn't too bad in its original state. But it can definitely use some brightening up!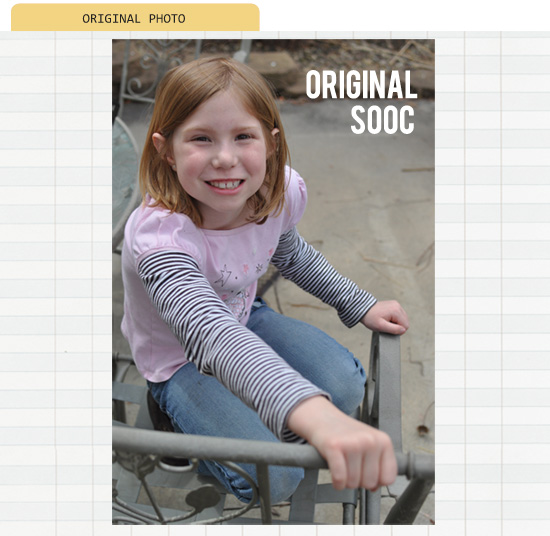 Here are some quick tips to give your photos a quick, simple brighten:
First we begin by duplicating the layer. That way, when we make adjustments, it will adjust the duplicate layers and the bottom layer will remain the original photograph you began with.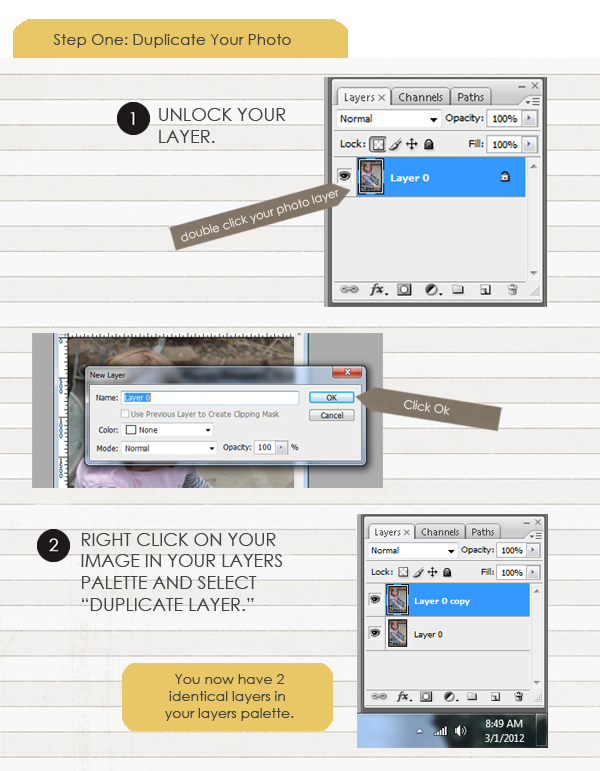 Step One: Duplicate Your Photo
1. Unlock your original photo, by double clicking Layer 0.
2. Duplicate your original photo, by right clicking and selecting, Duplicate Layer.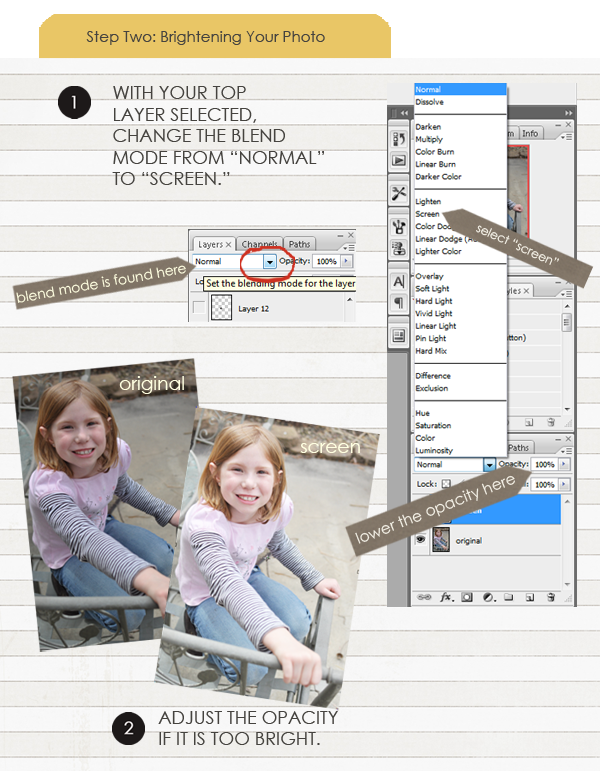 Step Two: Lightening Your Photo
1. Select the Duplicate Layer (on the top) and change Blend Modes from "Normal" to "Screen".
2. If your image is too bright, adjust your Opacity Slider down to taste.
WOW!! Doesn't that one step make a huge difference??
Now the photo is lightened, but now it lacks a little contrast in color.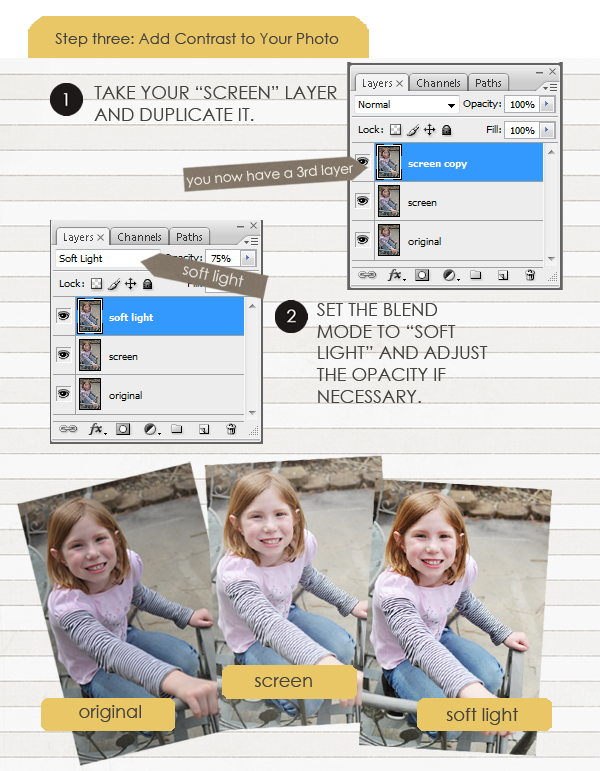 Step Three: Add Contrast to POP
1. Select the "Screen: Layer (on the top) and change Blend Modes from "Screen" to "SoftLight".
2. Adjust your Opacity Slider down to taste.
The opacity of the layers will be different depending on your photo. Just have fun, play around and tweak each photo until it looks best. (On this particular photo I used 75% Opacity on the Screen layer, and 30% Opacity on the Soft Light layer)
Before and After
Three simple steps made an incredible difference in this photo…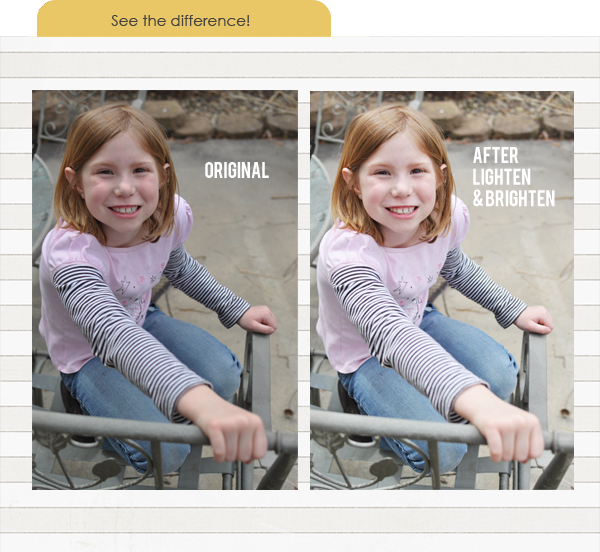 When you are happy with your final picture, don't forget to save so you don't lose your changes. Select "save as" and jpeg as your format. I like to name my file slightly different, so my original photo still stays intact. For example, this is how I would save as: IMG8015-lighten.
I hope this has been a help to you! Be sure to check back soon for another photo editing tutorial.