It seems that in the memory keeping world there have been two separate "categories", if you will, of scrapbooking. You are designated either as a PAPER scrapbooker or you are a DIGITAL scrapbooker. What happened to feeling the love for this hobby together? Why is it they have to be separated? In today's modern world, our memory keeping is indeed digitally technical. From having digital cameras, to digital photographs, storage of our files, using the computer to type journaling or blogging about your lives, I think these categories are closer together than most think.
But what about the way our scrapbooking layouts look.
Is there a different in the way a Paper and Digital Layout look?
Sometimes yes, sometimes no.
I am about to show you something that may shock you… SHOCK I tell you.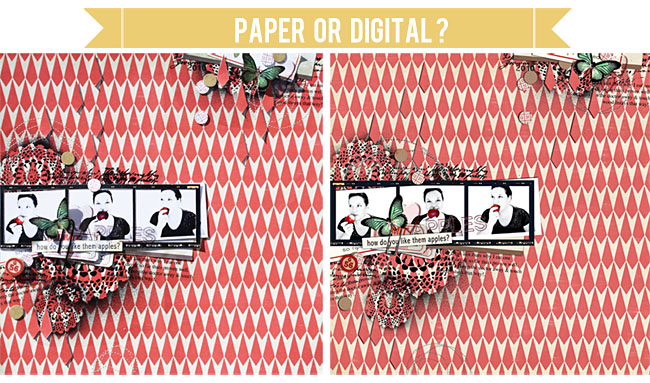 Is it PAPER or DIGITAL? Which do you think?
Emma Stafrace, Just a Girl with Ideas, (Sahlin Studio Creative Team) is an amazing artist, in both sense of the word. The reason I say this is becuase she is a digital AND paper girl. How did she luck out with such creative genes? On occasion she creates TWO versions of the same layout. One she will make as digital layout, the second as a hybrid or paper layout. Cool yes?? I'm still drooling from viewing her great pages and tips on both of these versions.
Digital Version
Here is the digi version of 'I love Apples' using the Apple Orchard kit by Sahlin Studio. She also used the doily stamp as a mask and misted the background using a free splatter brush from DeviantART here, free stitches from Traci Reed here, and also a public domain image of a butterfly found at Graphics Fairy.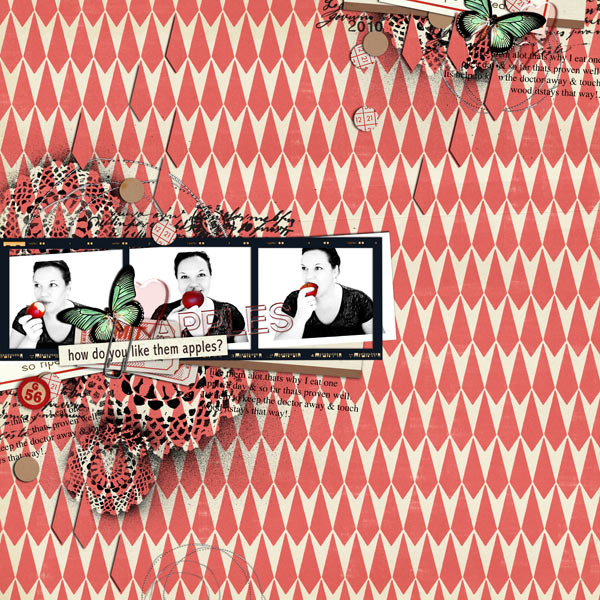 Paper (or Hybrid) Version
Blurring the boundaries between Digital and Traditional Scrapping.
Don't you love getting value for money? In times when so many of us are tightening our belts when it comes to spending money… now you don't have to! Why not consider using those digital kits you secretly hoard and use them in a traditional scrappy way!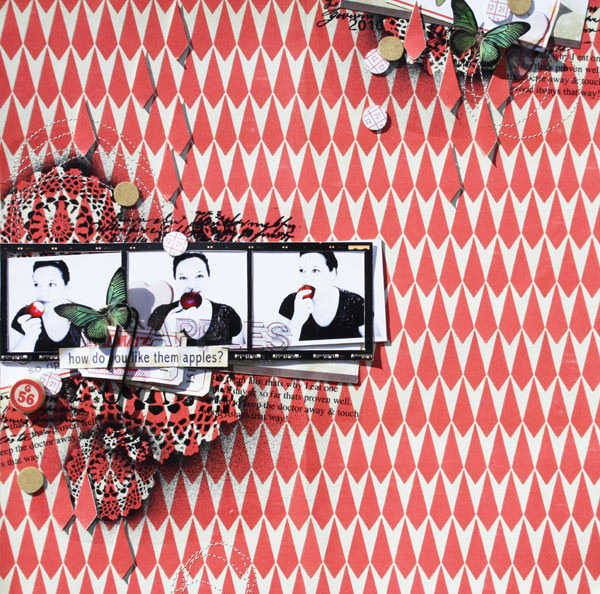 Step-by-step on creating a hybrid page:
This quick tutorial outlines a few really simple steps on how to create a fabulous hybrid page that will shine just as brightly as any of your traditional scrapbook pages.
STEP 1:
Print all your embellishments on a 200gsm cardstock.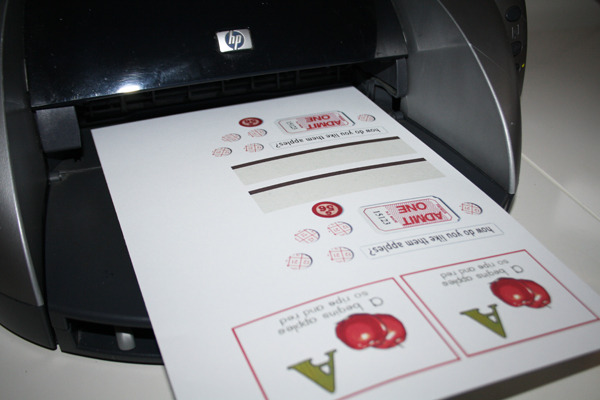 STEP 2:
Ink and crumple the edges of your paper embellishments to grunge them up and make them vintagy.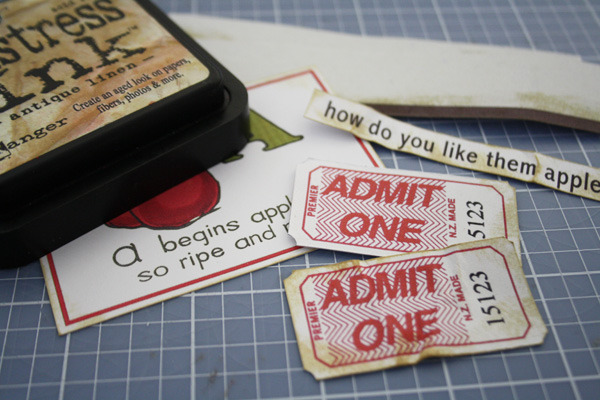 STEP 3:
Mount your photo's on cardboard. (It helps them become more rigid and adds dimension to your page.)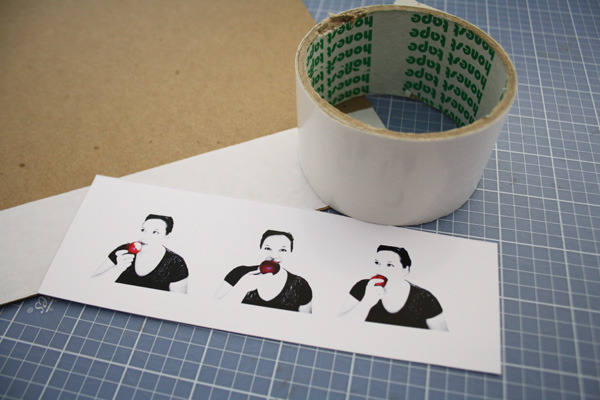 STEP 4:
If you don't have a printer or access to one that prints in 12″X12″ format you can with a little PS know how crop the digital paper version into quarters and then print each quarter onto a separate sheet of paper. Carefully cut the printed squares making sure to crop as close to the edge as possible.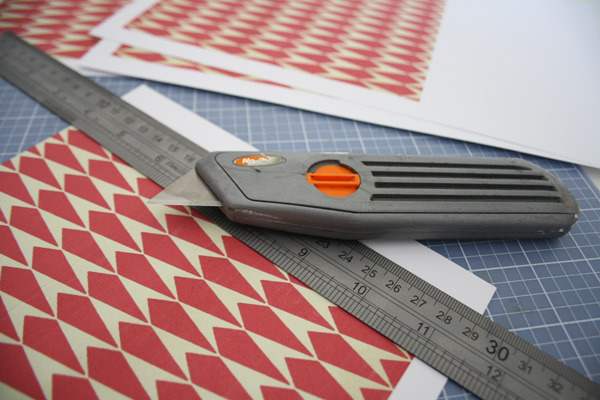 STEP 5:
Line each edge up so the repeat pattern matches, then tape the underside together to form a 12X12 traditional paper.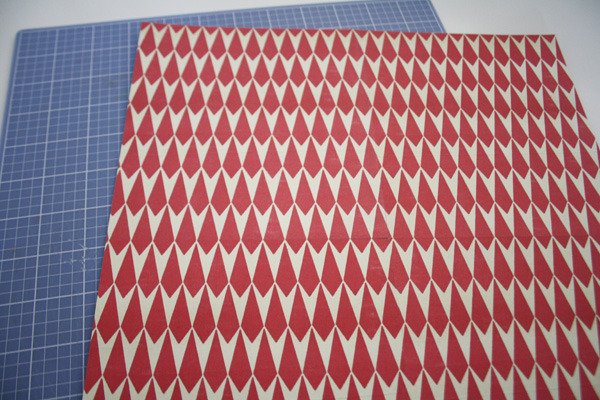 STEP 6:
Now that all your embellishments are prepared you can begin constructing your page.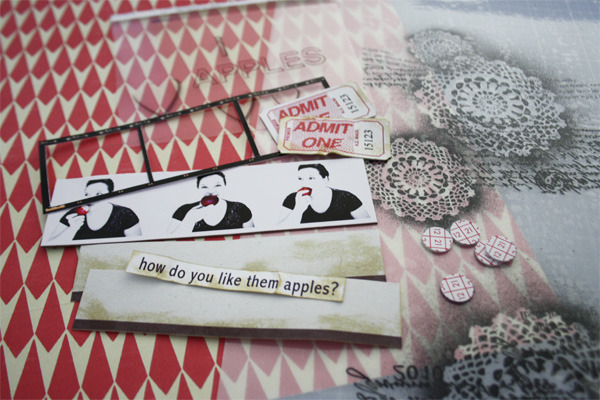 STEP 7:
There is a great product called, Grafix Rub-Onz, which enables you to create and print your own customized rub-ons. See a tutorial on how to create with this product on Emma's blog here.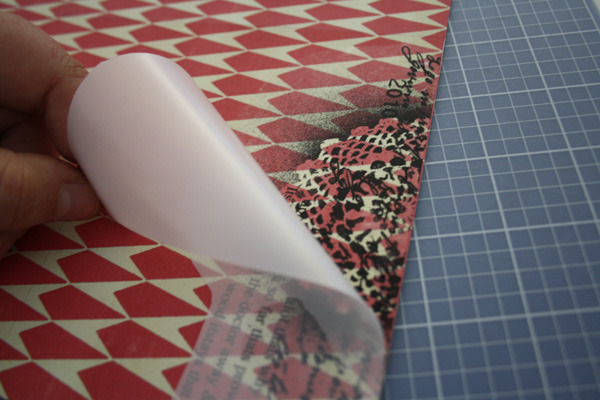 STEP 8:
A little bit of machine stitching is lots of fun and adds an extra focal point to any project.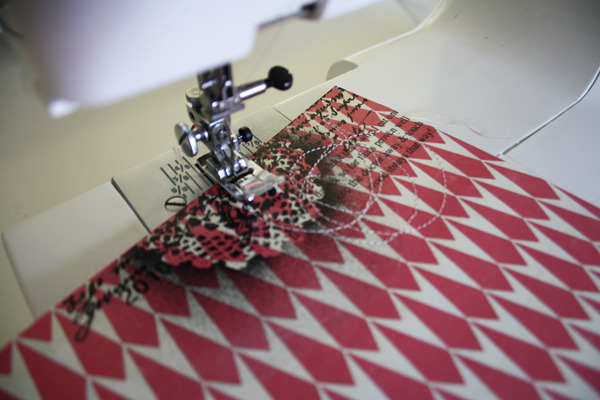 …and here is the finished hybrid page!!
(using all the fabulous digital elements and papers from the 'Apple Orchard' kit.)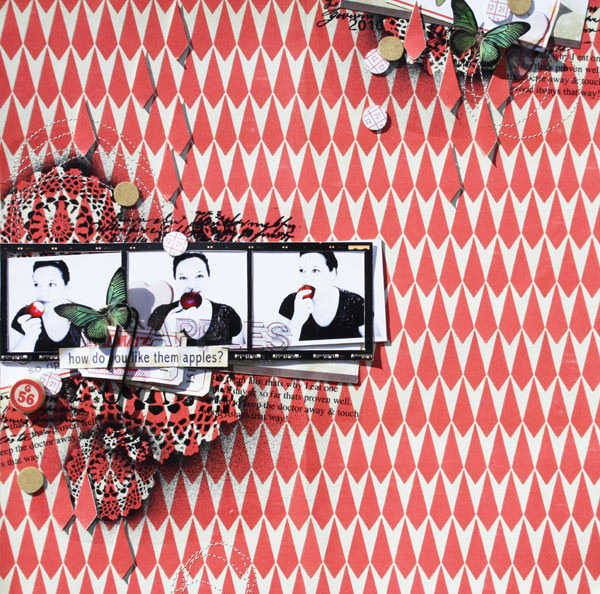 I hope you enjoyed this little scrappy adventure enough to give it a go!! You will be thinking how fantastic it is that you can get even more use out of your digital kits. Who'd have thought that was even possible!
Happy Hybrid creating!