November is upon us already… and along with being the first weekend in November comes, "Digital Scrapbook Day"! Why shouldn't we have a holiday all for ourselves to celebrate our obsession er, hobby. So what's a person to do?? Scrap, Shop, Play Games and WIN some stuff… right? I can't WAIT to get some layouts knocked out.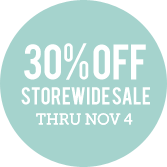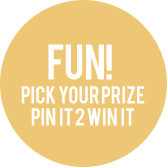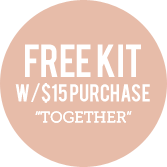 To celebrate, I created something that I think is pretty special. This is always the perfect time of year to stop and reflect on our lives and all of the blessing that we've been given. Filled with warm, rich hues, natural textures, pops of golden sparkle and beautiful elements that make it easy to document the people and things that make your heart sing. No matter what your scrapping style, this will be a kit you reach for over and over again to document the things that make you joyful & those moments of reflection through autumn & beyond.
Reflection Collection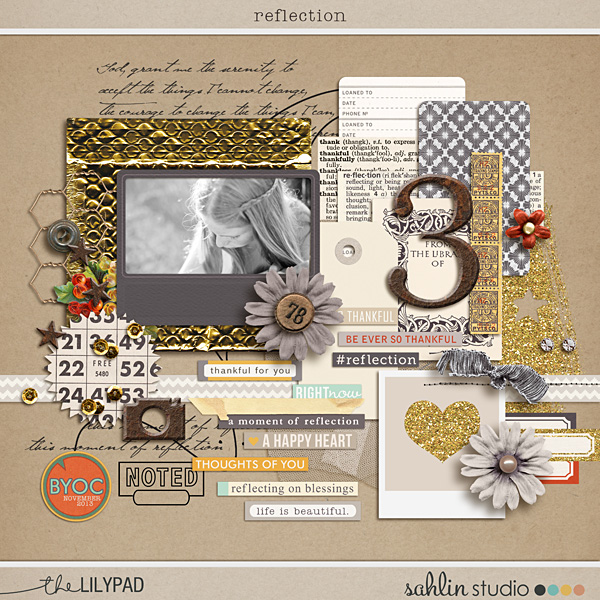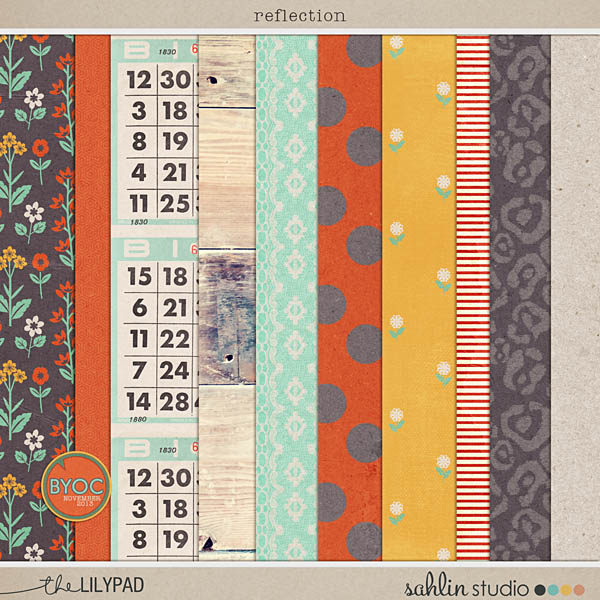 Want to see how it looks together? Buy them both to create a kit: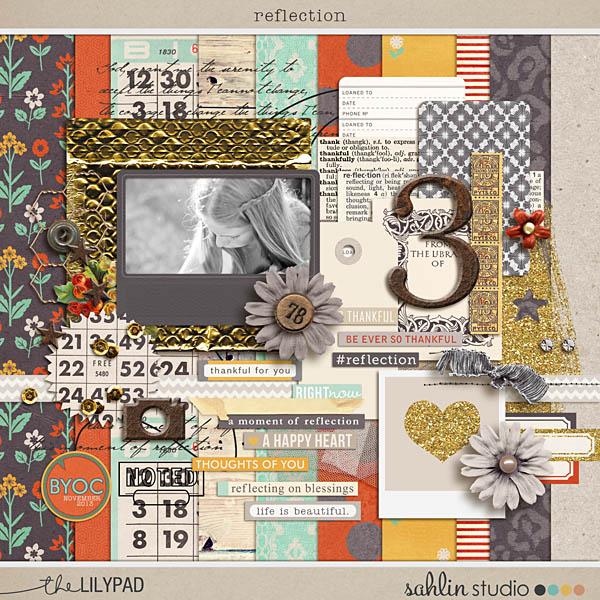 Reflection: Journal Cards
The coordinating Reflection Journal Cards include (11) 3 x 4″ & (4) 4 x 6″ journal cards that can be used on your digital scrapbook pages, as well as in your Project Life / pocket page albums. The pack includes individual PNG files, as well as 8.5″ x 11″ printable sheets in both PDF and JPG formats.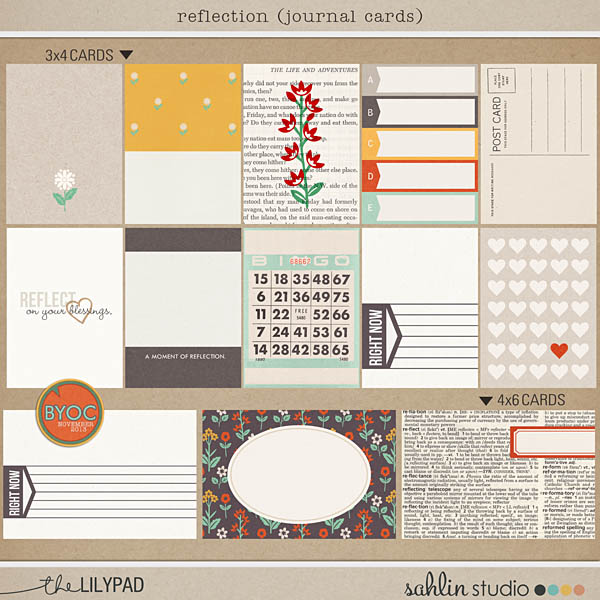 Reflection: BUNDLE
ATTENTION!! There is a special bundled listing for you today – which is ONLY available from the Sahlin Studio Insider or on my blog. Purchase the Reflection BUNDLE this weekend and save 40%. You'll receive the Reflection Papers, Elements & Journaling Cards for 40% off the regular price.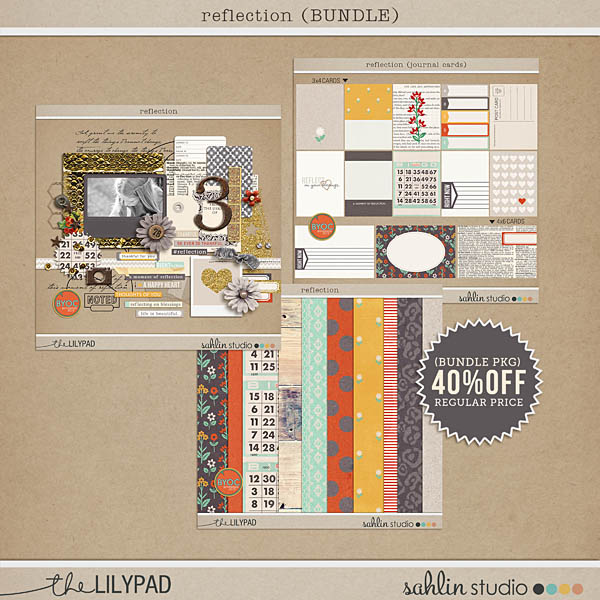 ▲ CLICK THE IMAGE ABOVE ▲
to purchase the exclusive subscriber bundle

Layered Quickpages: Reflection
Here are my NEW Layered Template / Quickpages for Autumn Frost. These will help you save time and capture your memories beautifully. They are PRE-MADE, EDITABLE layered Quickpages. You can edit, change & move layers around on the layout, AND, it includes ALL of the elements and papers you see on each page.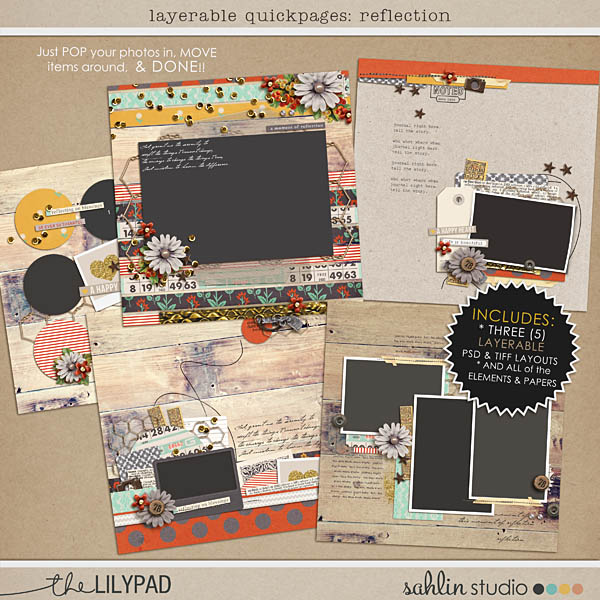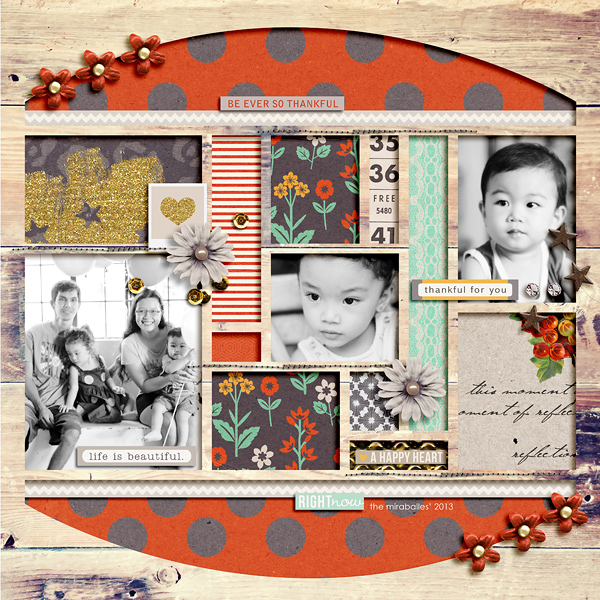 ▲dianeskie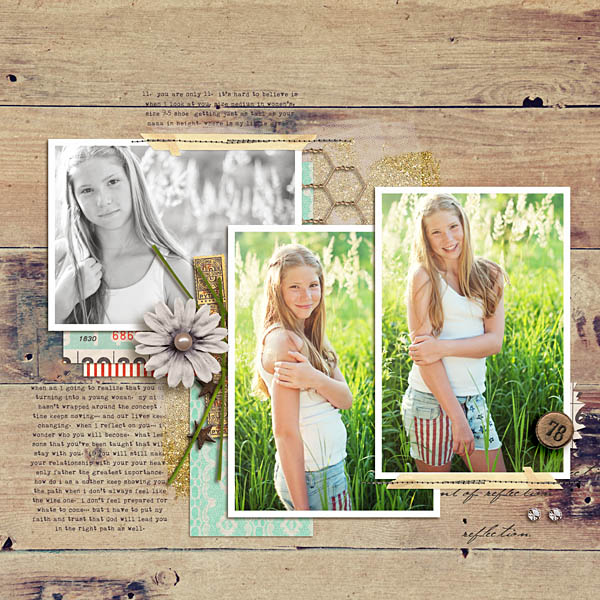 ▲kristsahlin (**included in the layered quickpage template pack)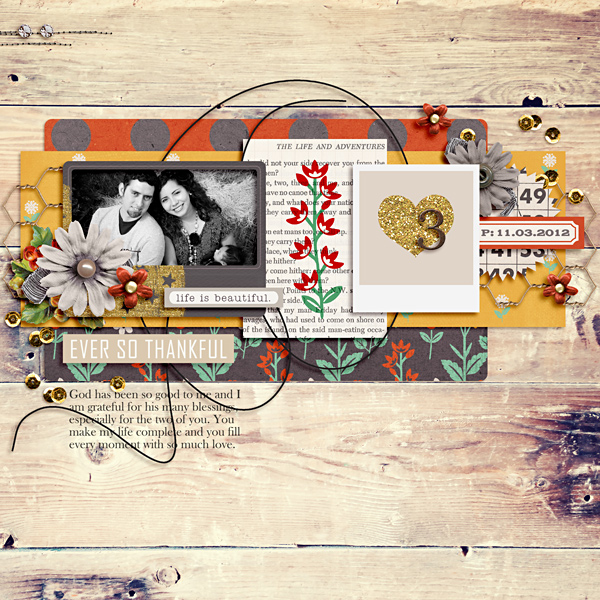 ▲raquels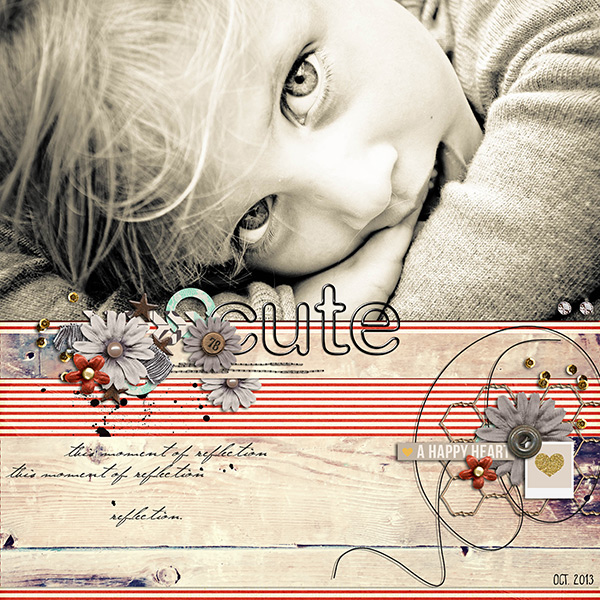 ▲louso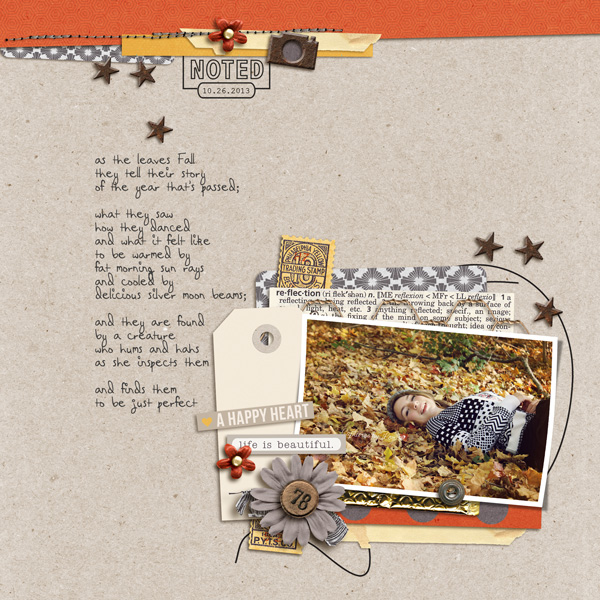 ▲Lor (**included in the layered quickpage template pack)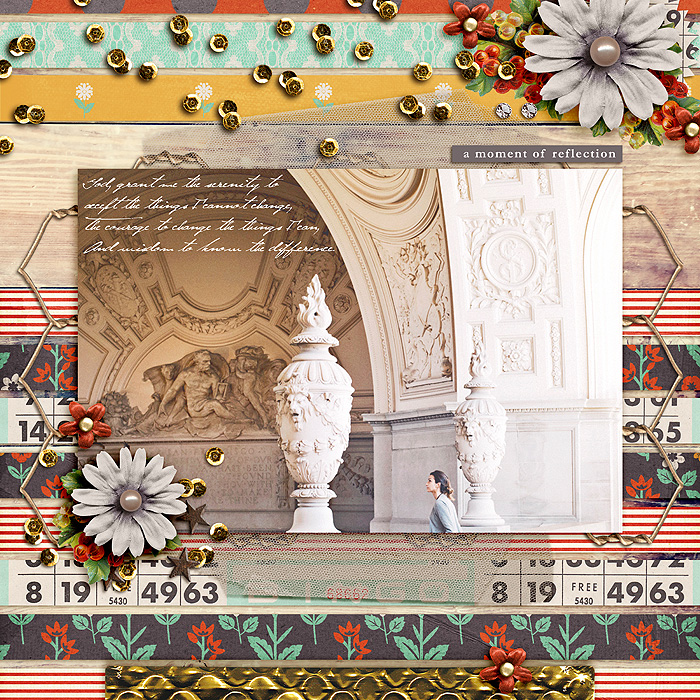 ▲juhh (**included in the layered quickpage template pack)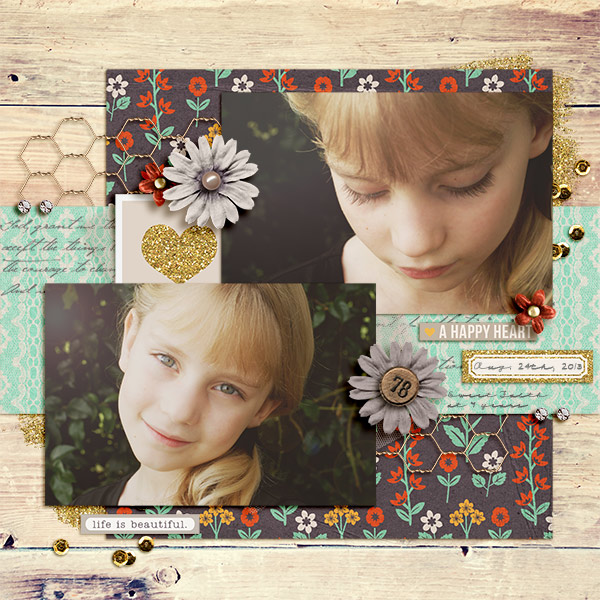 ▲becca1976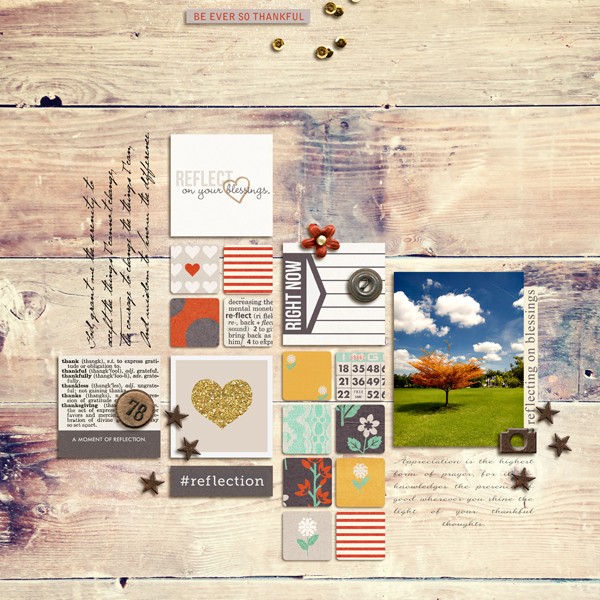 ▲margelz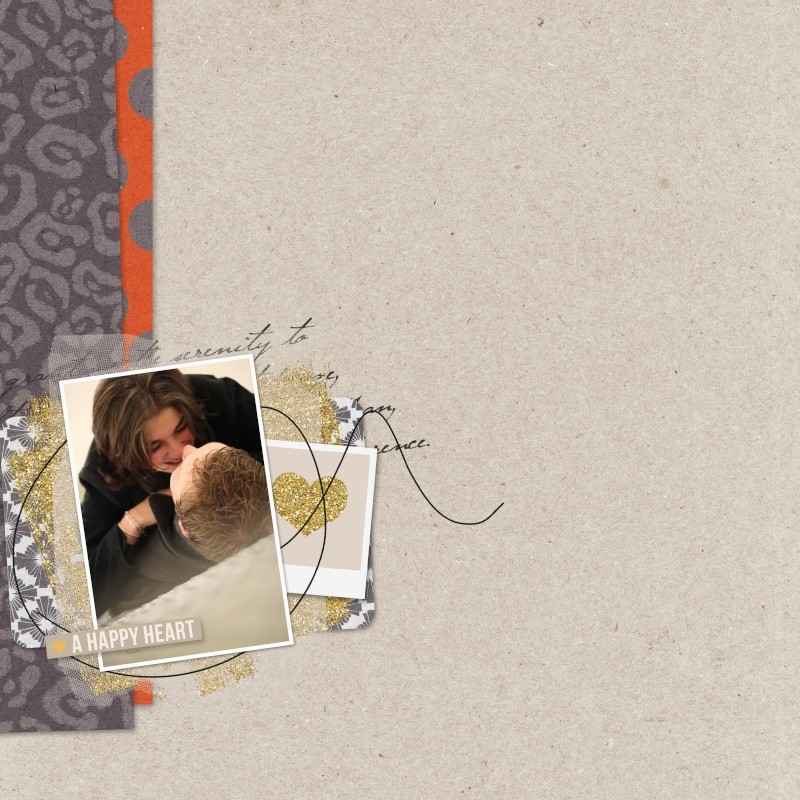 ▲MlleTerraMoka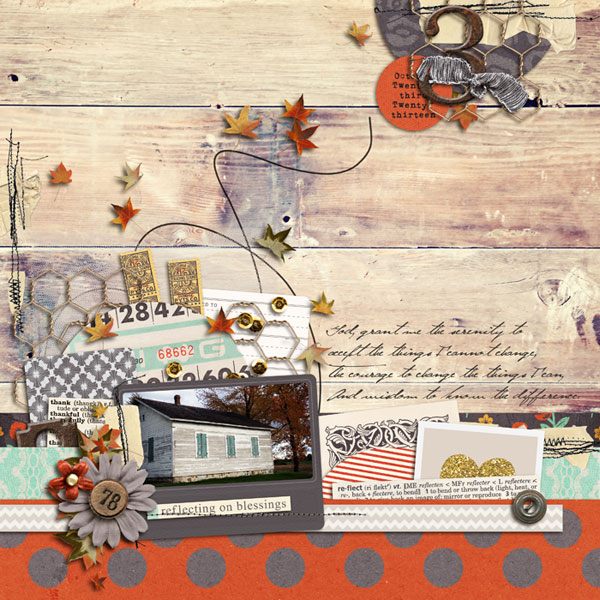 ▲SmallMoments (**included in the layered quickpage template pack)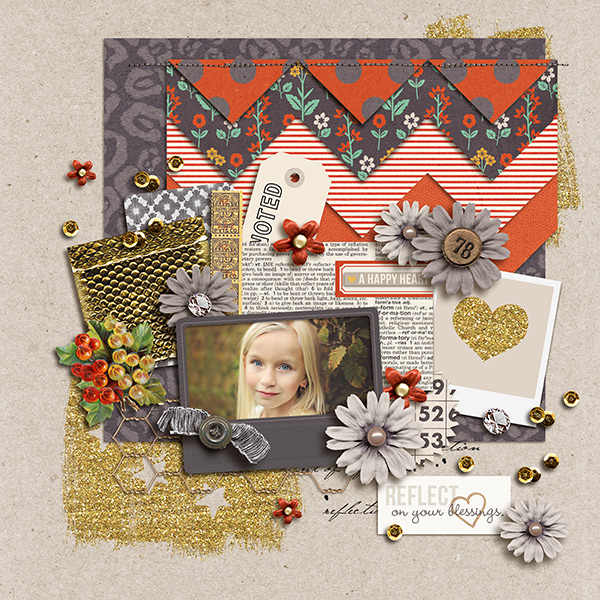 ▲sucali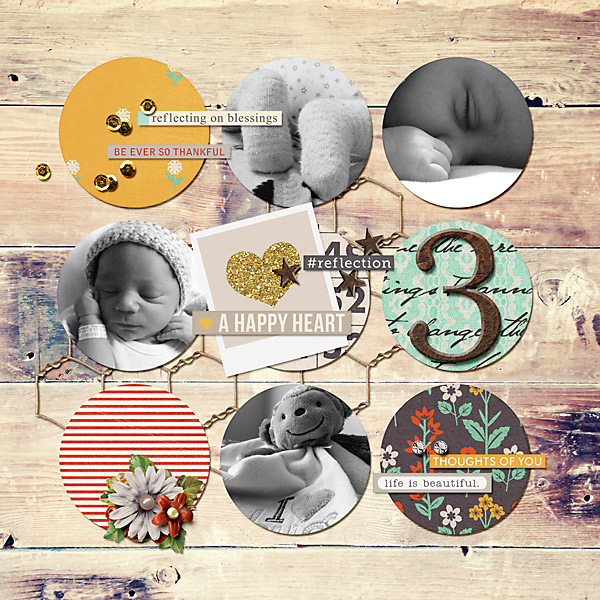 ▲PuSticks(**included in the layered quickpage template pack)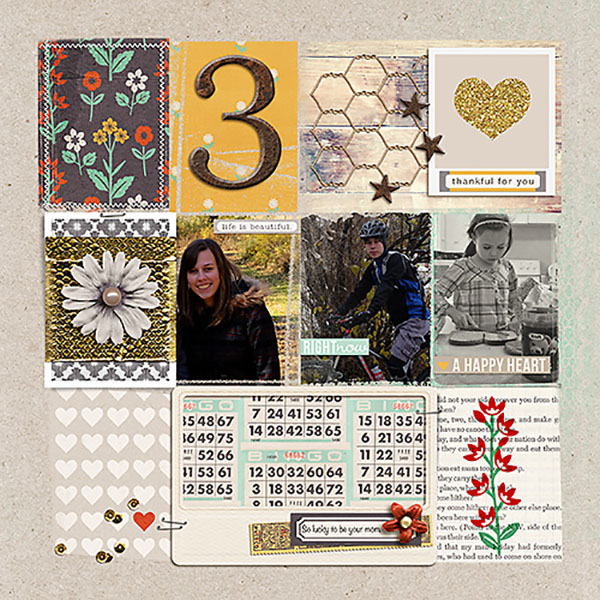 ▲Heather Prins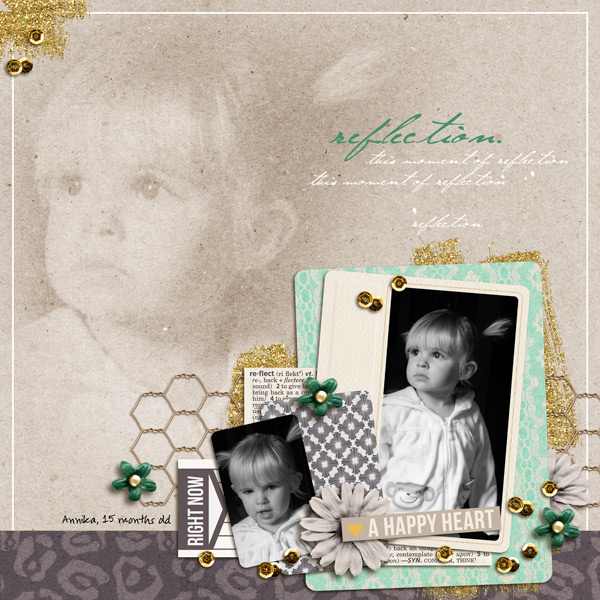 ▲yzerbear19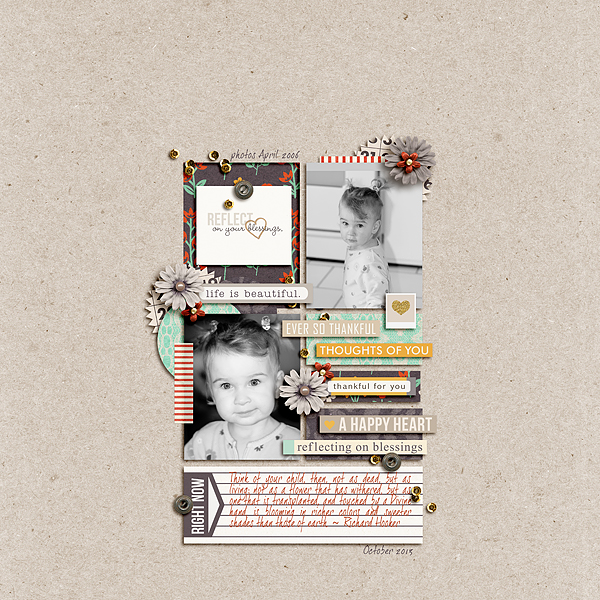 ▲pne123
Pocket Scrapbooking
Using digital products like the Reflection Collection is SO easy to use in your real life Project Life page protectors and albums. Take a look at items that I've printed out. I have cards, photos, and some extra ephemera printed ready for cutting and sliding in my Project Life album. (Do you see how realistic those digital sequins look?) It's amazing how REAL digital can be, as well as being so wonderfully customizable.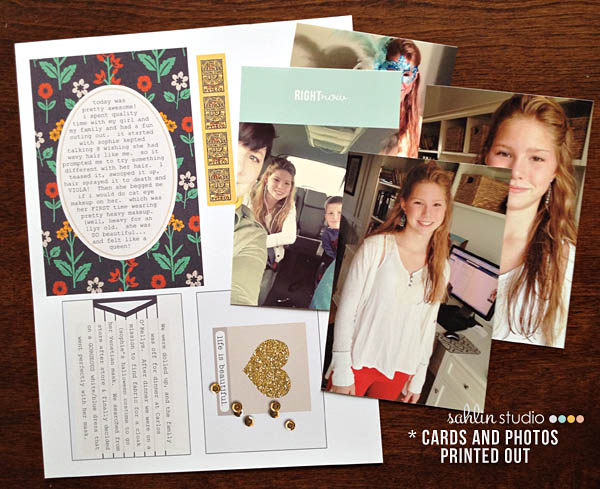 Check out how it looks finished and put together in my album.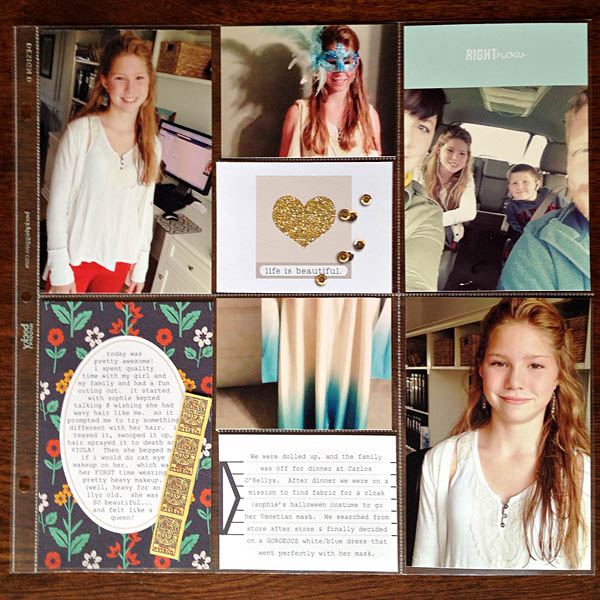 ▲kristsahlin
Let's check out some more pocket-style scrapbooking inspiration: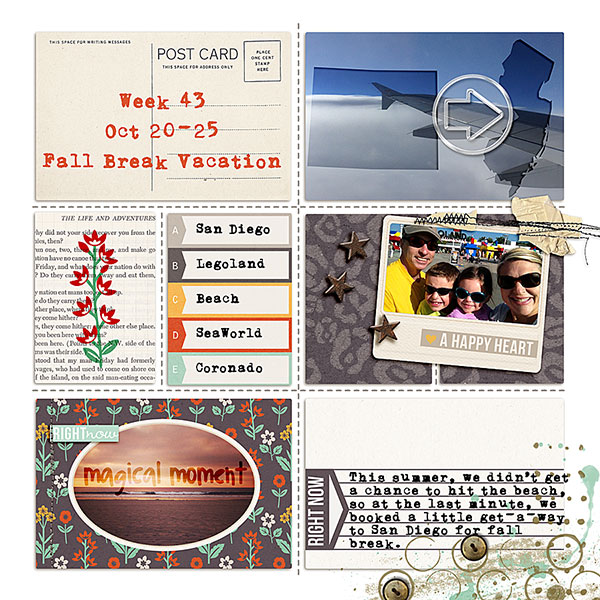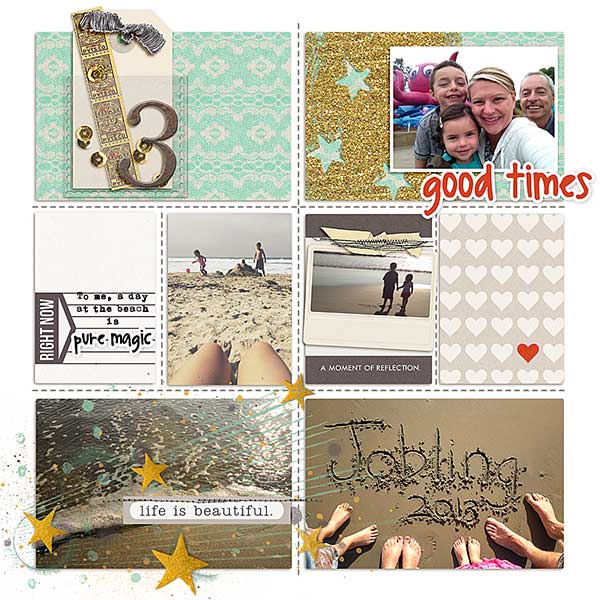 ▲FarrahJobling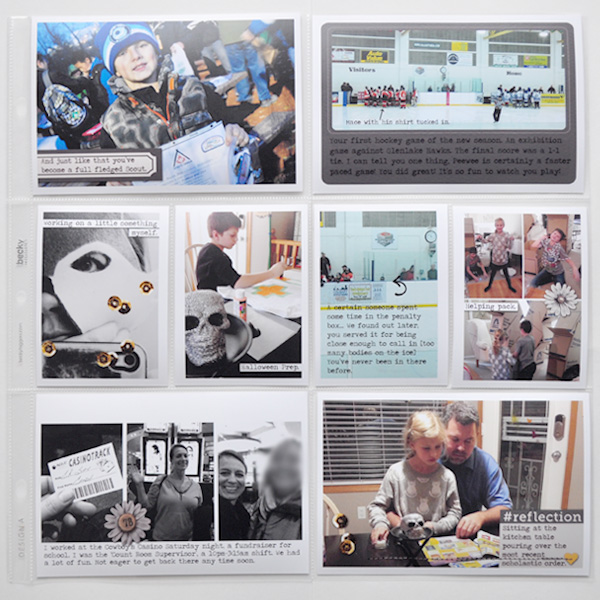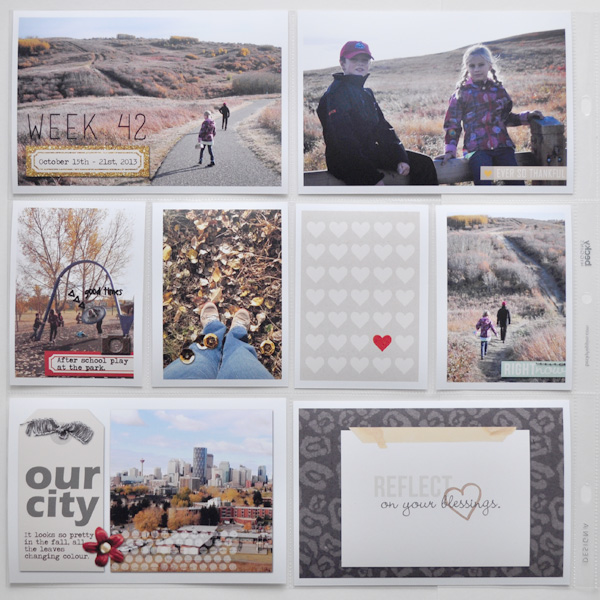 ▲ctmm4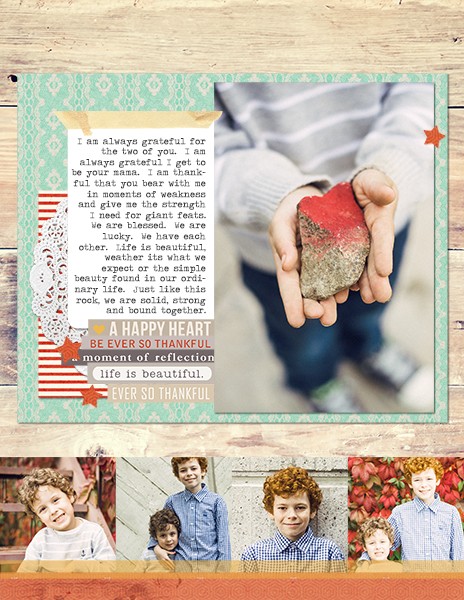 taramck▲
"30 Days of Thankful" project
One of my creative team members, Teresa, does a "30 Days of Thankful" project each November. It's where she has reflection and daily thoughts as she goes throughout the month of November and jots them down. I think this is just SO inspiring to do.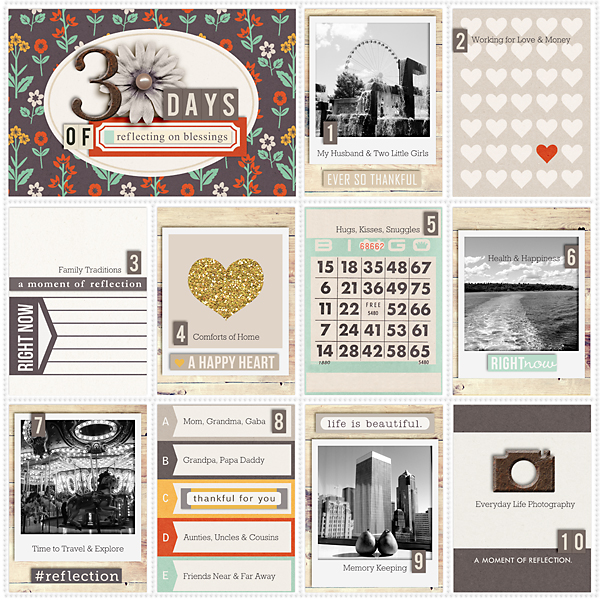 ▲TeresaVictor