It's May! Things are warming up and summer is finally in view. Time for another monthly template freebie challenge.  This is a perfect opportunity to get another memory recorded and maybe even win a great prize! Let's get started!
>>>> This month's template we will be doing and ad inspired template…. basing your layout off of an advertisement create by Bridget at Hostert Design Works. You You'll be using multiple photos and creating a unique layout with a large title and a clean, graphic layout. Add papers, elements and more to make it your own! Remember, these template are just guidelines. Flip it, try a new technique, use it to inspire your OWN creativity. Make it yours. Can't wait to see what you all do.
THE CHALLENGE
ENTER to WIN |Create a layout with this template, using Sahlin Studio products. Then upload it to the Sahlin Studio gallery and post a comment back here. You have until the end of the month at midnight EST, to complete the challenge. I will randomly pick a winner for a $10 gift certificate for any Sahlin Studio products!
May's FREE Digital Scrapbook Template:
(credits)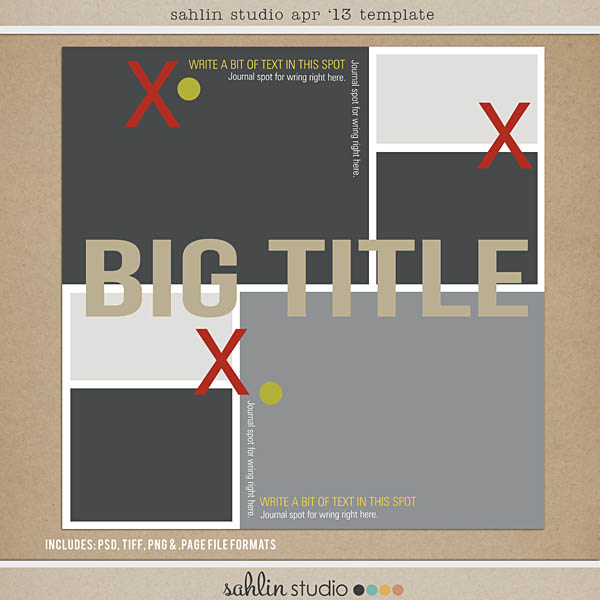 *** I am now offering templates with PSD, TIFF, PNG, & .page files.After downloading, feel free to delete the other files that you will not be using to save on file space.AVAILABLE ONLY MAY 2013!
(download expired)


Check out this Month's FREE Template
Need inspiration?
Check out this layout created using the Template: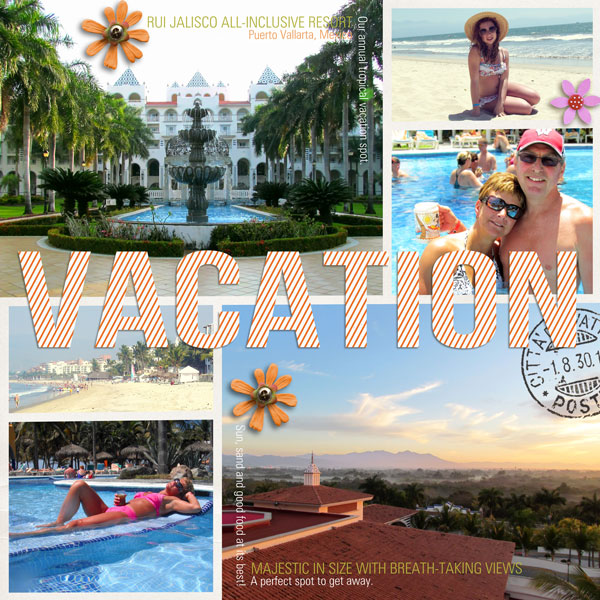 Now on to picking a WINNER from last month's Template Freebie challenge.
I love this layout One Spring Day by Rena Congrats! Please contact me to receive your prize!