At times I find it hard to find a starting point for my journaling… and the photo doesn't always help to tell a particular story. So then what? So then what? How do you go about finding a place to start with your journaling? Perhaps try using a quote or phrase to trigger a story or help start your journaling. A good place to look for a quote would be in your digi-kits. Most of the time digital scrapbooking kits include a wide array of different word art. You can use the word art in your digi-kits to help kick start your story-telling. Also, if you need another resource to start, feel free to look here for an array of Journal Starter prompts here.
Moving on to to quote for today… Let's take a look at "Moments Like This… Make Me Smile"
You could: 1) use this quote to help trigger a story on your page. OR 2) Use this quote on it's own.

Use this as your prompt, and you can find so many ways to tell your stories.
This Makes Me Smile
moments like this make me smile by krista sahlin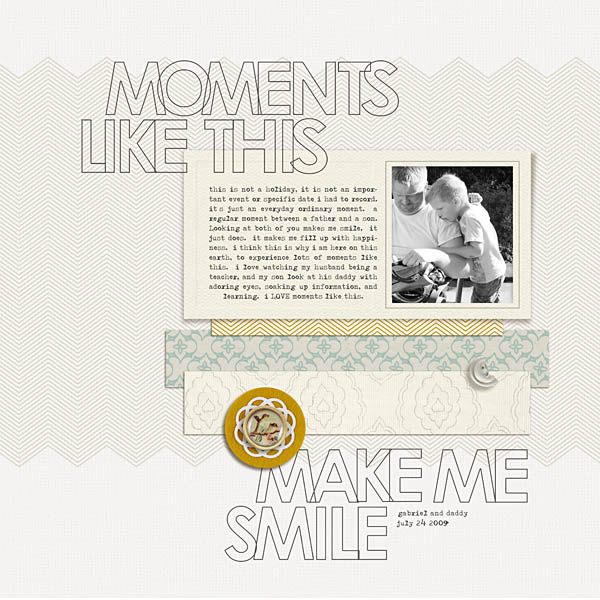 journaling: this is not a holiday, it is not an important event or specific date i had to record. it's just an everyday ordinary moment. a regular moment between a father and a son. Looking at both of you makes me smile. it just does. it makes me fill up with happiness… someday i think this is what we should do here on this earth, to experience lots of moments like this. i love watching my husband being a teacher, and my son looking at his daddy with adoring eyes, soaking up information and learning. i LOVE moments like this.
As I used this prompt… I found so many different ways to use it and so many different stories.
I decided to turn a few of my own personal pages into word art to help you along with your storytelling.
[pinit]
this make me smile: word art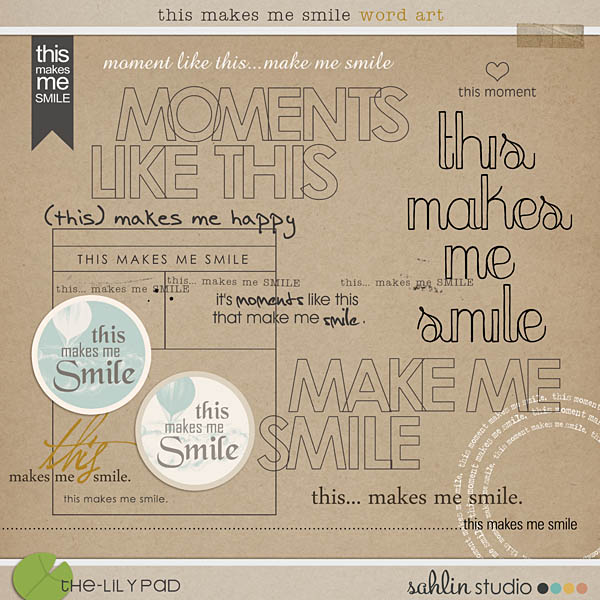 Check out these layouts for a little inspiration!
OR feel free to check out the Sahlin Studio gallery.
mrsski07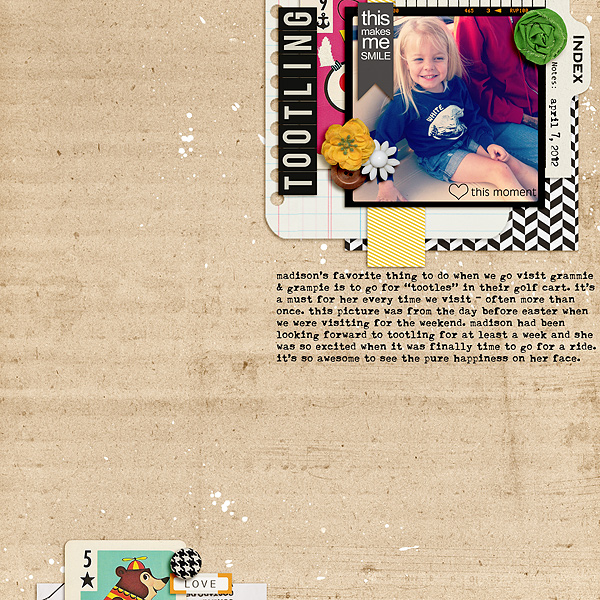 kristasahlin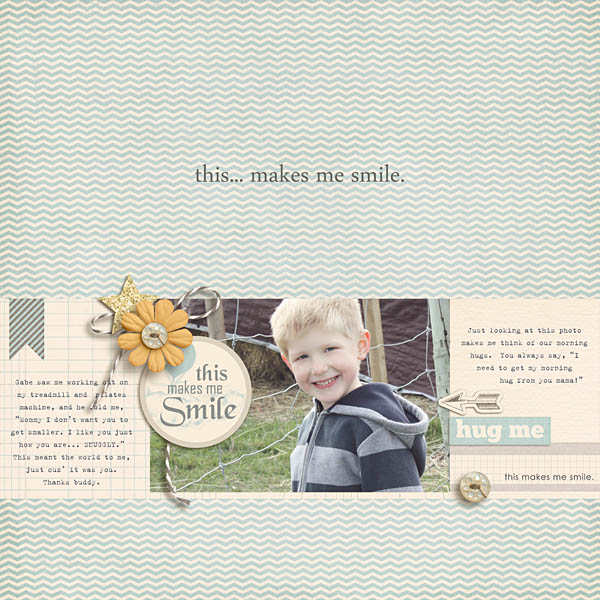 BrynnMarie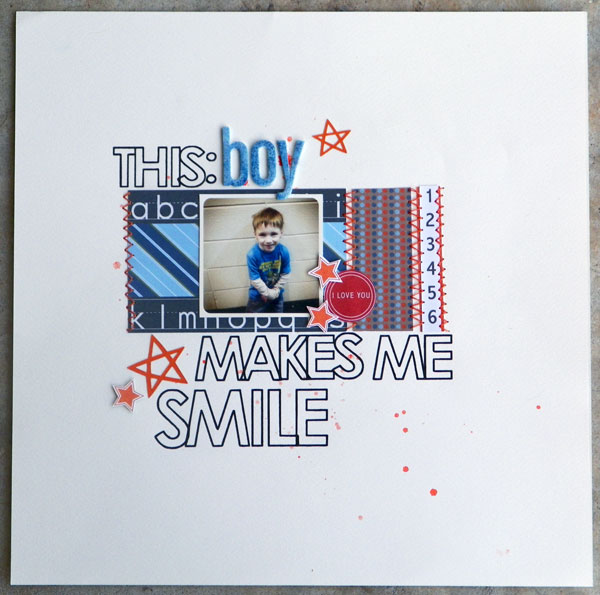 christineirion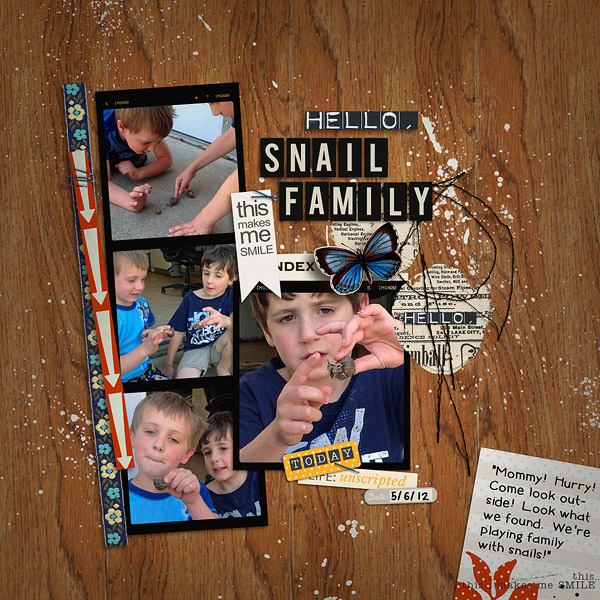 Try using word art straight on your photos: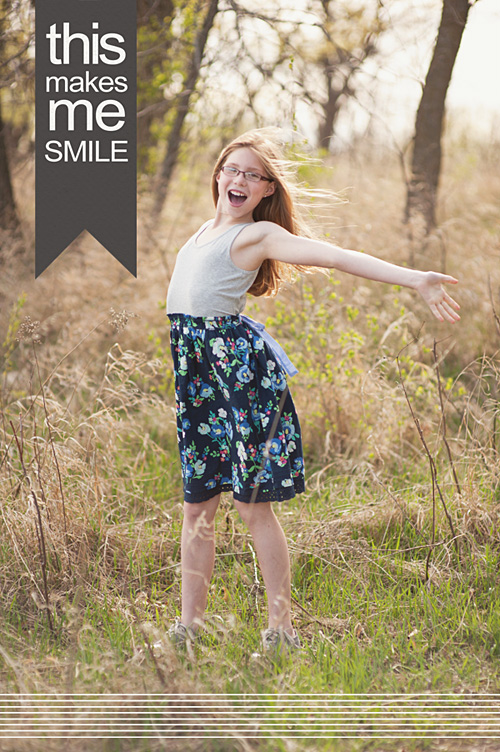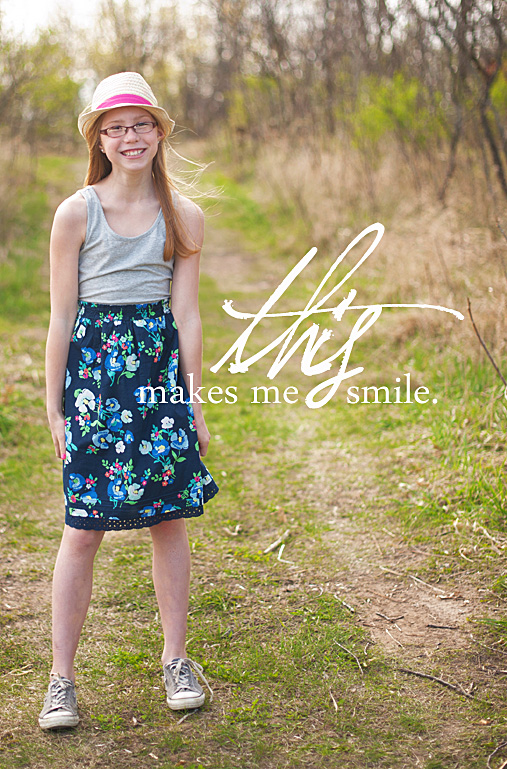 charmedeebob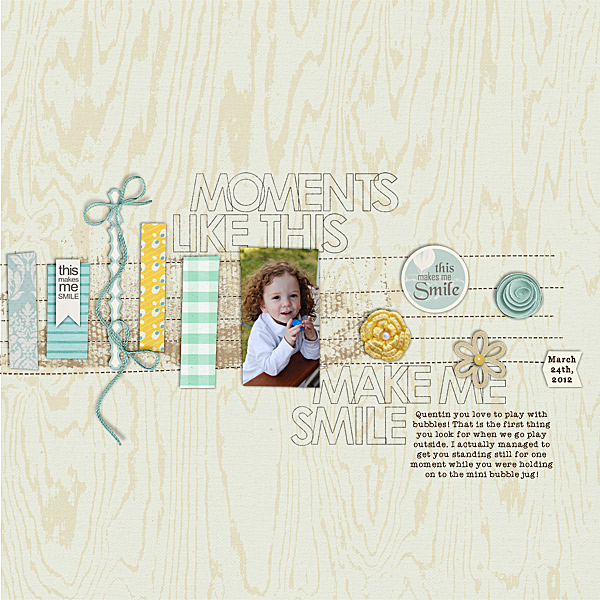 brendasmith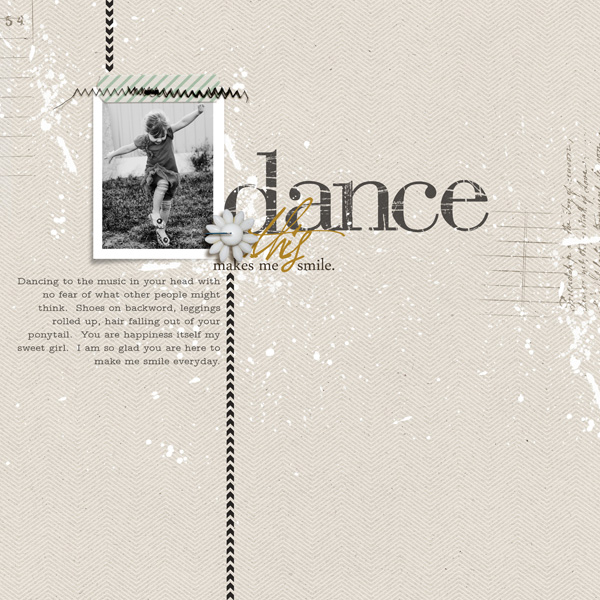 kristasahlin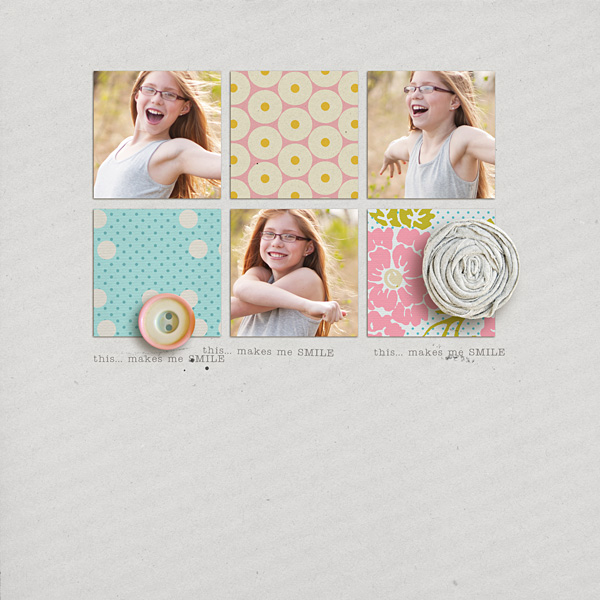 kimbytx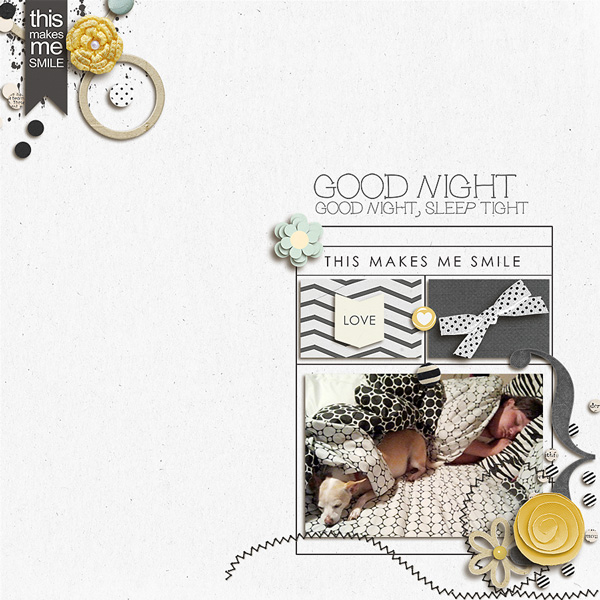 kristasahlin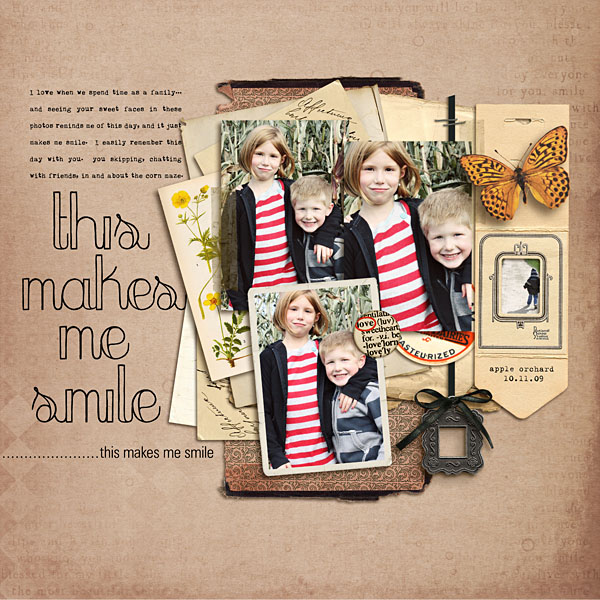 amberR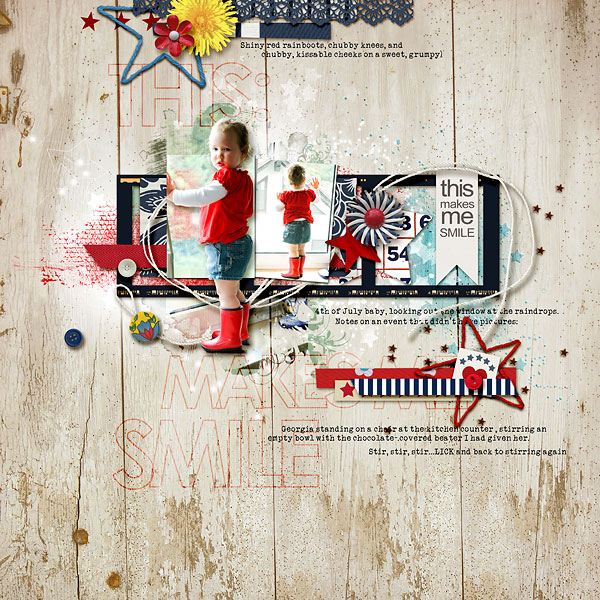 dul