Journaling on scrapbook layouts can become monotonous really fast. "We went here. We did this. We had a great time." Or maybe it's "I love you so much. You are adorable." These are important details and we don't want to sacrifice them, but would you believe me if I told you that it only takes a few extra minutes and you can have something really extraordinary in addition to getting the details down?! That's what the Journal Starters are all about. It's a way to get you inspired to improve your journaling. Pump it up a notch. Really make those words match those amazing photos.



Today's tip is to: "Pick a Letter". That's right. Any alphabet letter.
Let it be your guide or starting point for your journaling.
There are so many different ways in which you could highlight your story using a letter.

Let's take a look at some layout inspiration and chat about a few.
I found all of these layouts in the Sahlin Studio gallery.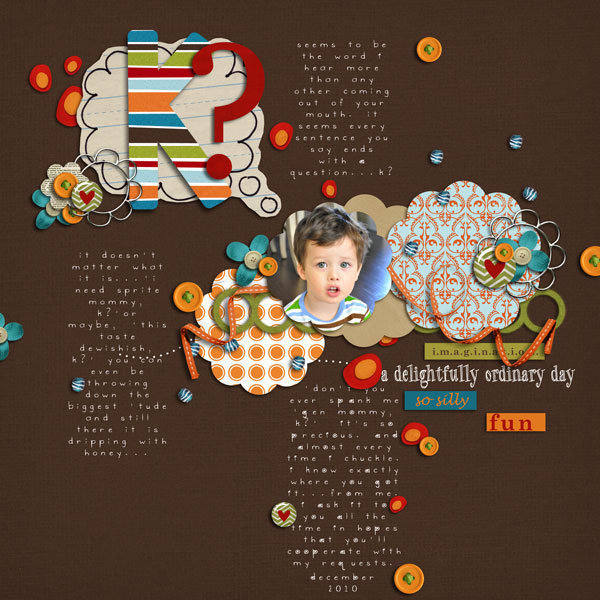 Sometimes a letter can be a word. This layout by mommy2boyz, she used the letter K to document such a precious memory of how her son always asks "K?" at the end of every sentence.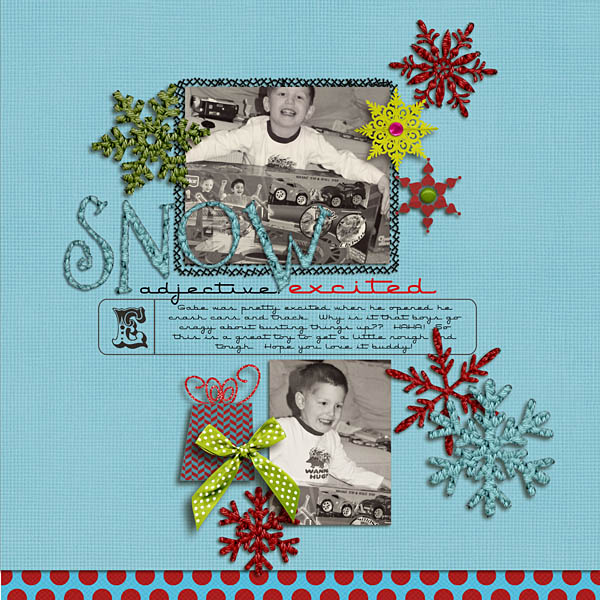 Here kristasahlin used the letter to come up with an adjective for her photos. This became a great jumping off point to inspire journaling based solely this word.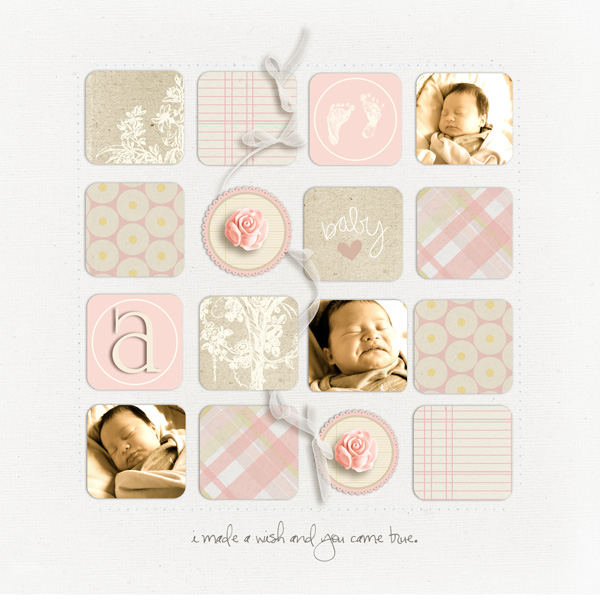 Kateypie created this adorable storyboard of her baby girl, and used a letter for a monogram for the page. This could quite possibly be her first layout with her baby's monogram.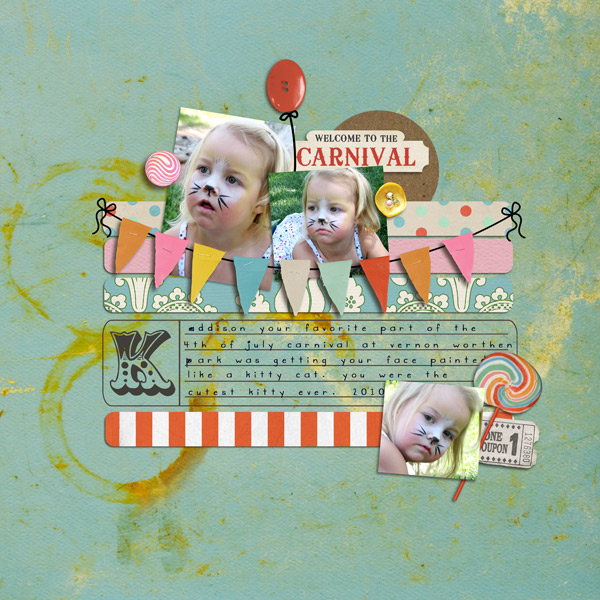 Here lacidock charms us with the focus of her layout. Her letter helps us to see the true story of the page… which is about her daughter getting her face painted like a kitty cat. The carnival feel of the letter K emphasizes the story even more.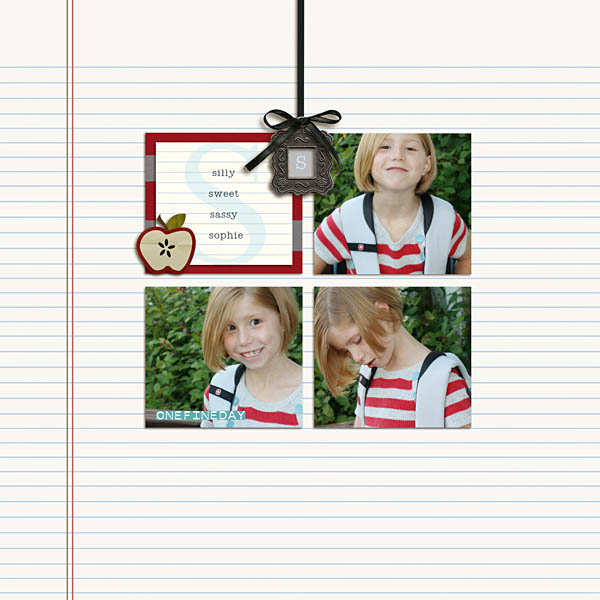 Use letters to come up with descriptive words. Here kristasahlin used a letter as a jumping off point to give describing words all using the letter of her daughter's name.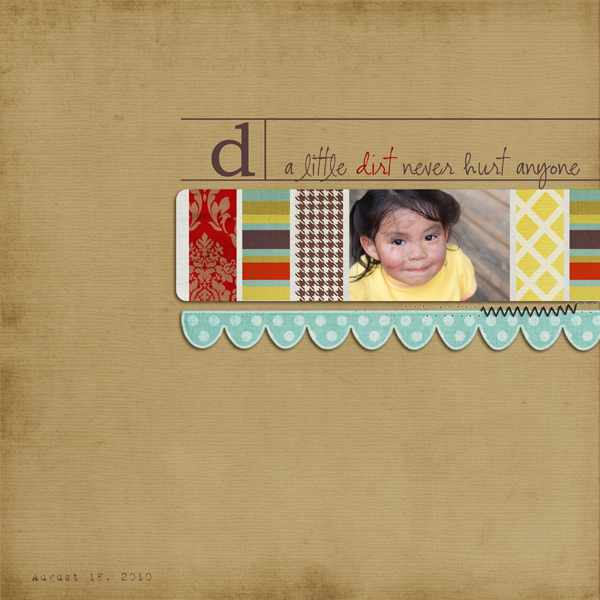 Sometimes all you need is one sentence. Mlewis has created a darling layout showcasing the letter D for a word in a quote. And it really does help you to find the focus in this precious photo. Wasn't it clever that she decided to change the color of the font for dirt also?!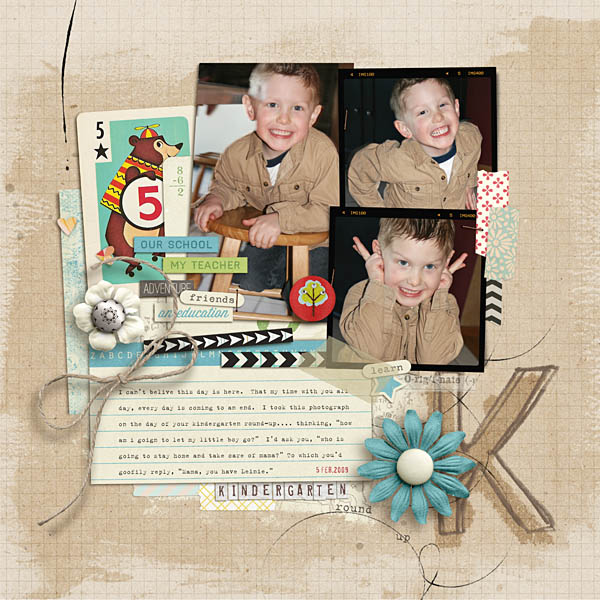 Sometimes the photos don't have a story. There is no what, when and where to follow. Using a letter can help move the focus to another story you are trying to tell. Here kristasahlin tells a story of her son heading off to Kindergarten.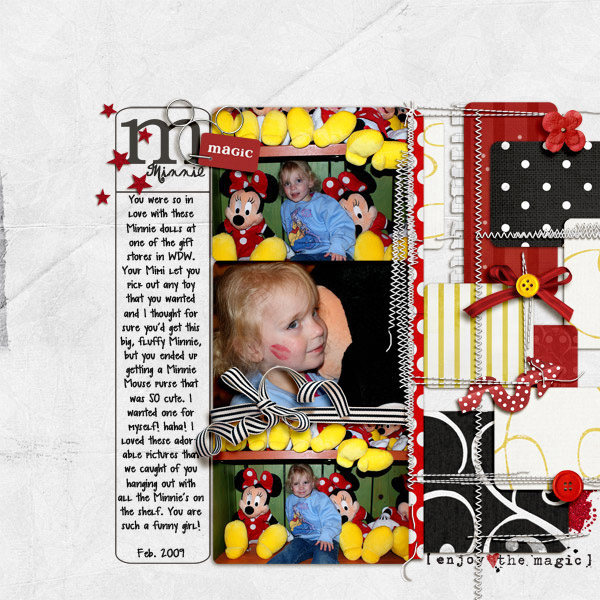 This layout by becca1976 is adorable. The big monogram M and those photos bring all the focus right on Minnie Mouse and her daughter's special relationship with her. I love how a little "magic" thrown in also helps to reinforce that showstopping M.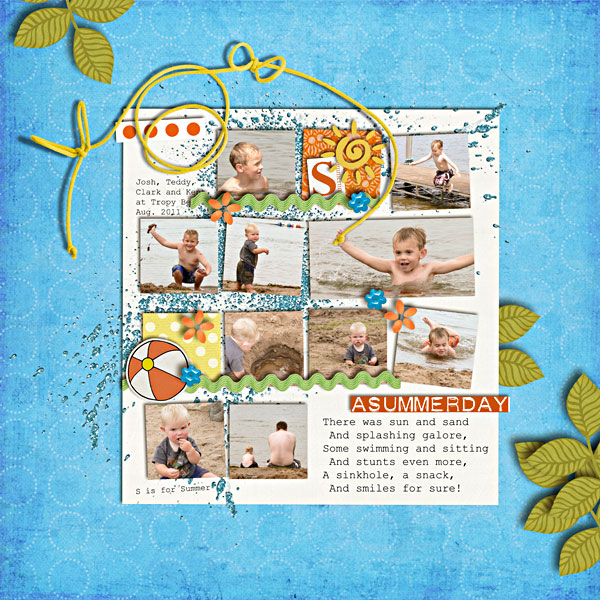 Use a letter to depict a season.
Plumdumpling uses the letter S to tell about a fun summer day. The alliteration in the journaling all brings your focus back to how S is for Summer.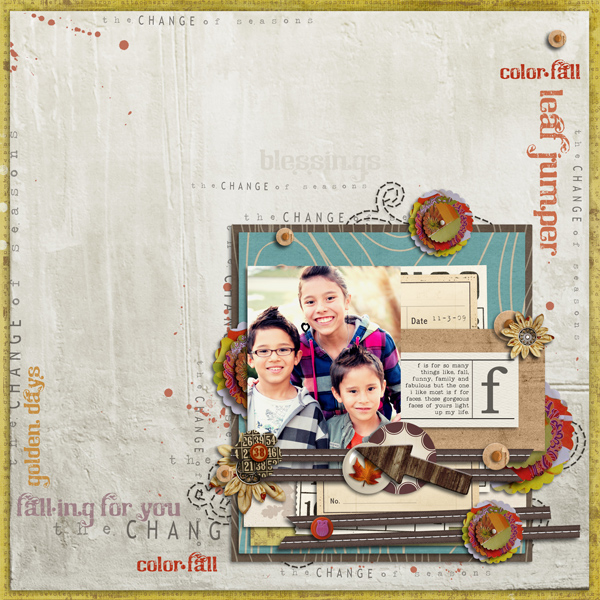 This layout by lizzyfizzy is a delight. Her journaling focuses on all of the things that F could stand for, fall, family, fabulous, but it's "faces" that she loves the best.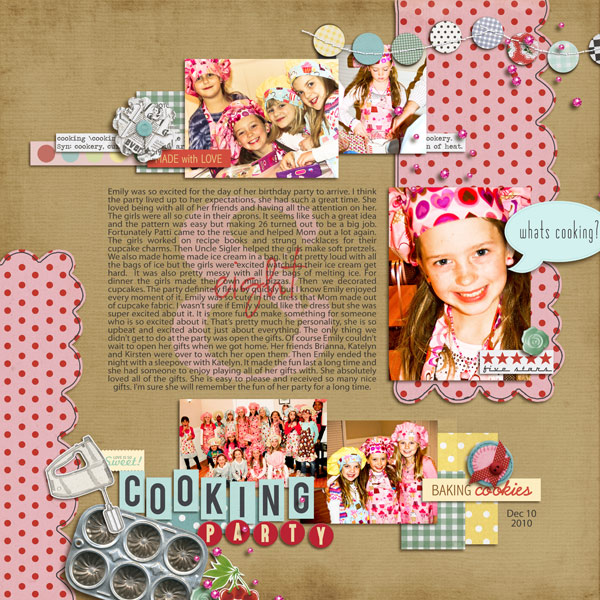 When we get really comfortable using letters, maybe we can even use numbers to tell our story! Stephk highlights the number 8 for a fantastic birthday party and all of its details.

Sometimes all you need is a great alpha to showcase your letter of choice, but Sahlin Studio has more than just alphas! Try using some monogram journalers or monogrammed note cards. Many of the Snipettes word art has letter focused snips, so be sure to check out those in the shop too.
I hope you've learned a few new tricks for sprucing up your journaling simply by picking a letter.
Go ahead and try it – U will B glad U did!!