Our lives are full of beautiful moments. That is the whole reason we scrap, isn't it? To capture and record those beautiful moments. Sometimes those memories are captured in a photo and don't even need additional journaling. The photo, itself, says it all. Some of them beg for the story to be told. Maybe you don't have a photo from the memory you want to record, and the journaling will tell the story.
Today I want you to focus on "A Beautiful Moment…" You can use this prompt as simply your title, or you can use it to jumpstart your journaling process.
You could:
1) Add just the sentiment to your page. It will still trigger you to see this beautiful memory as you're viewing the photographs! OR
2) Add this sentiment on your page, THEN think, what was this beautiful moment? Let it inspire you to think a little more? Was it the people? Was it an action? Was it a view? What IS the story?
Let the prompt inspire you to think of WHAT this beautiful moment was.
See where this can take you?
For example: As I was scrapping my photographs, thinking of the prompt in conjunction with the journal prompt, it got me a little emotional. Of course this is a beautiful moment… not only are my kiddos with their papa, but them spending time together, the little things that they did, AND the beautiful view. There were lots of beautiful little stories.
Hopefully this helps to make you inspired as well!!
…. and as a little bonus, I made up a piece of
word art
 that I used in my layout.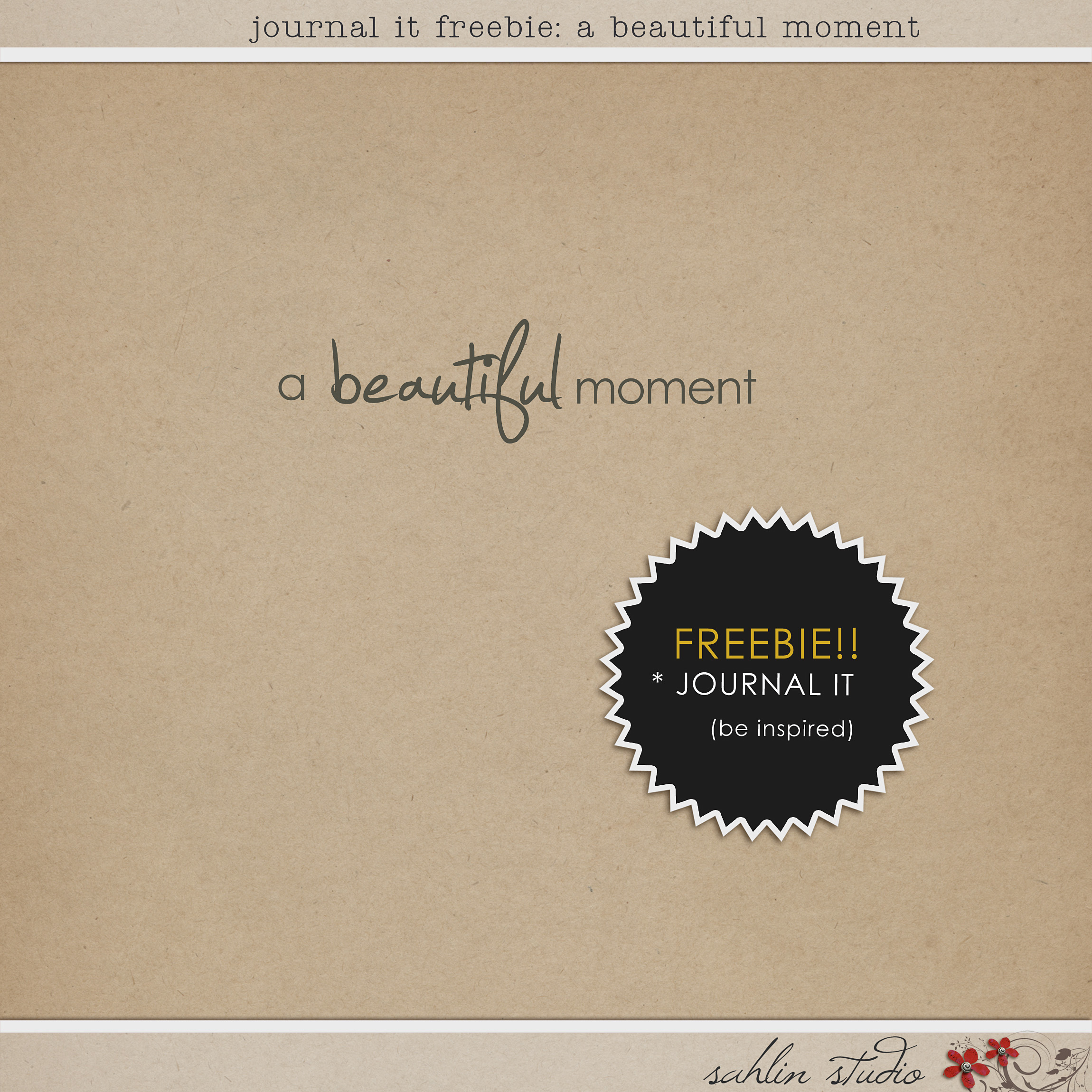 Feel free to use it on any of your layouts.
Want to see how this journal prompt inspired others?
cnscrap
snaggletooth75
As always, I love to see how you were inspired!
Feel free to play along and leave a comment to this post with a link to your layout!