If you enjoy browsing Pinterest or paper scrapbooking galleries for inspiration, you might have noticed a fun trend taking over the paper world: spritzing or misting! I've spotted paper scrappers and card makers spraying/misting/splattering/inking everything from chipboard to fabric, backgrounds to tags. Some companies even market whole lines of special "mistable" products. A favorite technique seems to be using masks for a beautiful resist effect.
What exactly IS Spritz or Mist?
.
It's pretty simple – using a premade mask or any cut-out shape, tack down the mask to any surface. Then you spritz away! Several manufacturers offer spray ink, like Mr. Huey's by Studio Calico and Glimmer Mist by Tattered Angels, in a variety of colors, shimmers, and other options.
Here are what a few of the paper "spritz" products.
If you haven't seen this lovely trend in action yet, be sure to check below for a little eye candy.
Seeing Mists in Action on Scrapbooking Layouts
This amazing woman managed to use every single Mr. Huey color on one page!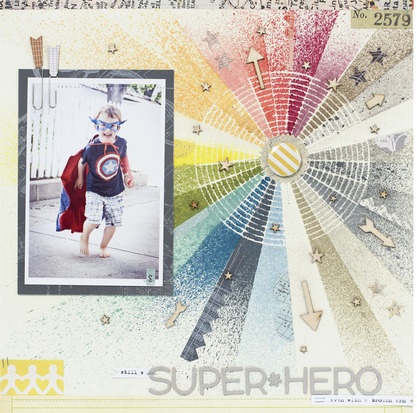 Mist & Butterflies
My personal favorite is misted butterflies!!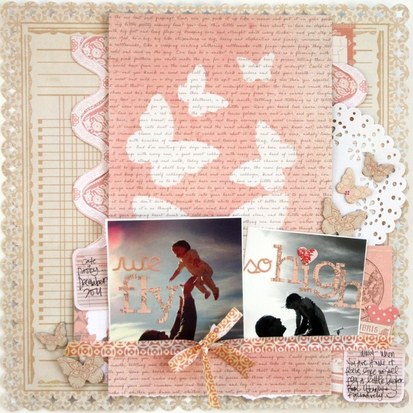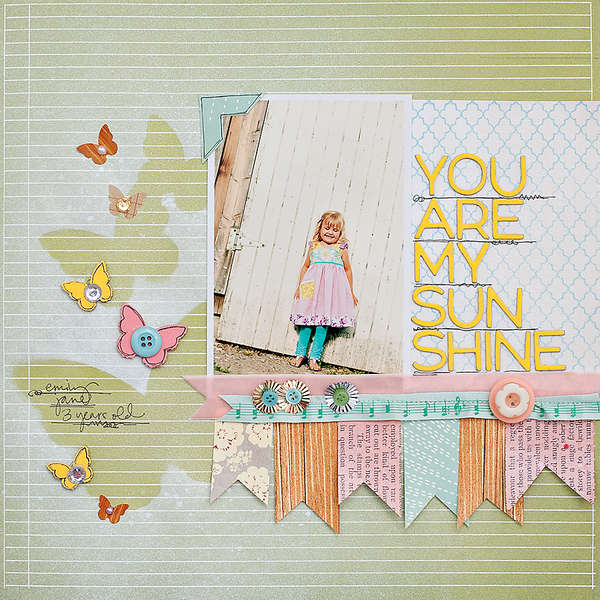 If you adore those butterflies, stay tuned – You are in for a BIG TREAT the end of this post!
This talented lady "re-purposed" some Project Life cards.
She spritzed and splashed like crazy! This one definitely goes in my "scraplift" file.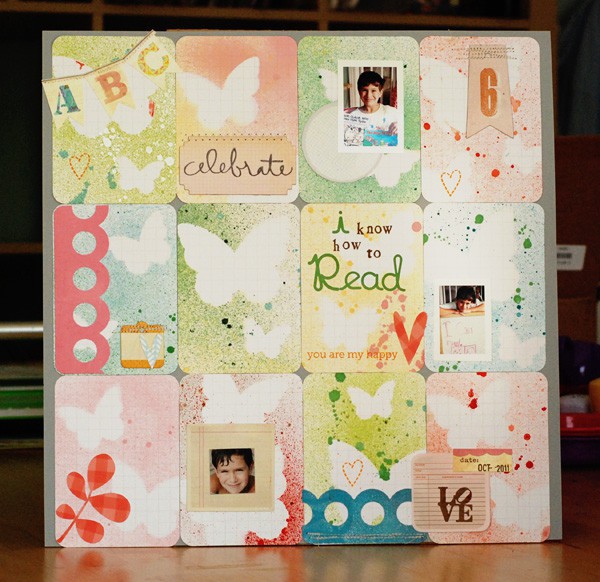 In this layout, it's cool to see the different ink colors and how she used the Studio Calico butterfly masks to outlinewith a pen. The outlined butterflies give a whole new look to a misted background.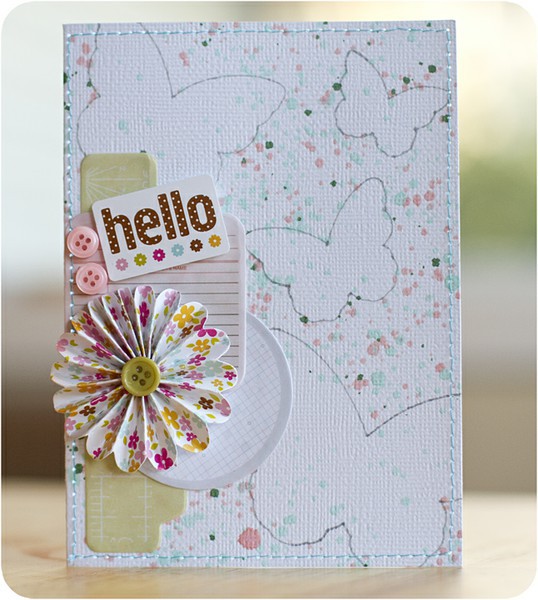 What about Digital when it comes to Misting and Spritzing?
Digital Scrappers don't have to miss out on all the fun, we just don't have to deal with all the mess!
Here are a couple great resources for FREE spray-mist Photoshop brushes, perfect for getting you started! Find them at Digital Scrapbooking HQ and Obsidian Dawn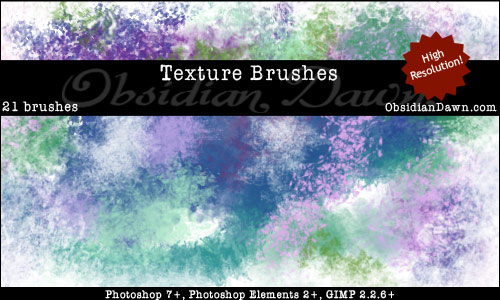 Spritz And Spray By Rosey Posey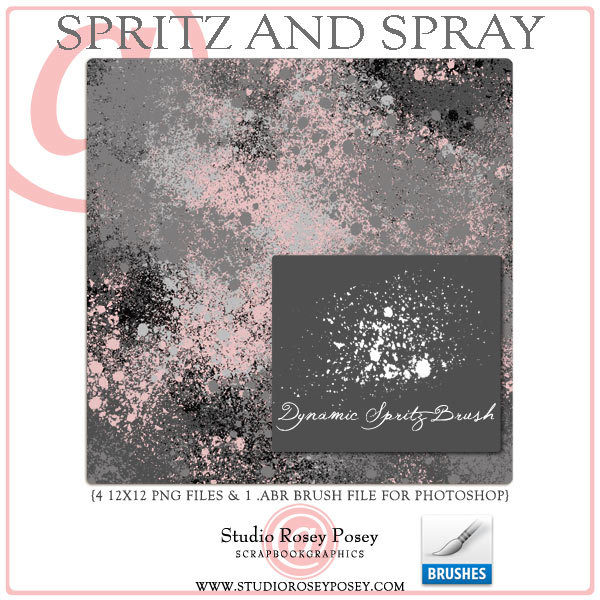 Digital Spritz / Mist products:
……. Toolbox – Mists Vol. 6 by Gennifer Bursett………………….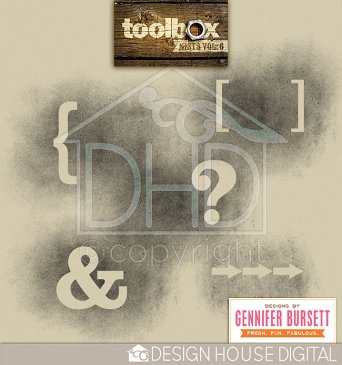 …….Graffiti Spray: A Little Fancy by CD Muckosky ………………. Graffiti Spray: Bloomin'by CD Muckosky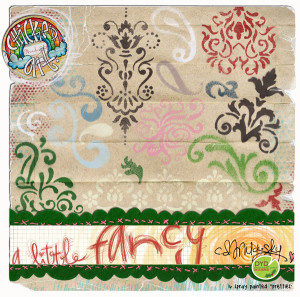 <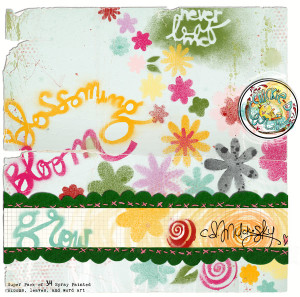 These can help you to create a funky, colorful, inky splats, stamps, and splotches on your any pages.



And here's the treat we've all been waiting for – a peek at the newest product from Sahlin Studio! A set of gorgeous masked and misted butterflies, for that perfect delicate, artsy look. Be sure to check here for more inspiration OR Look for these in the store at the LilyPad, along with a coordinating Butterflies: Drawn element pack and Sketch Pad paper pack.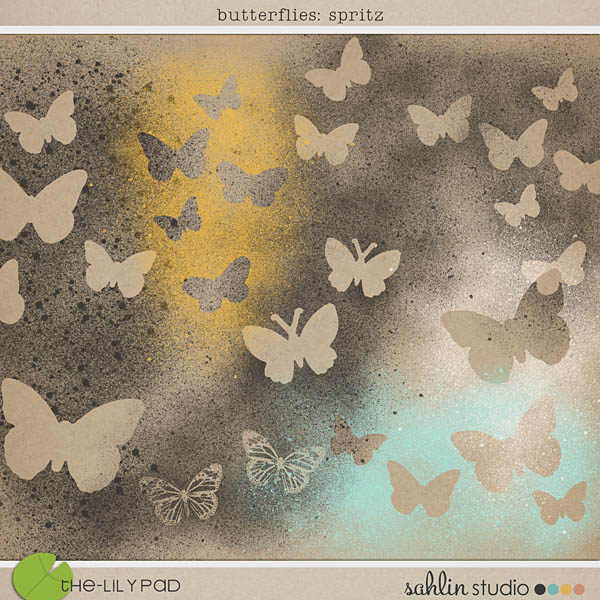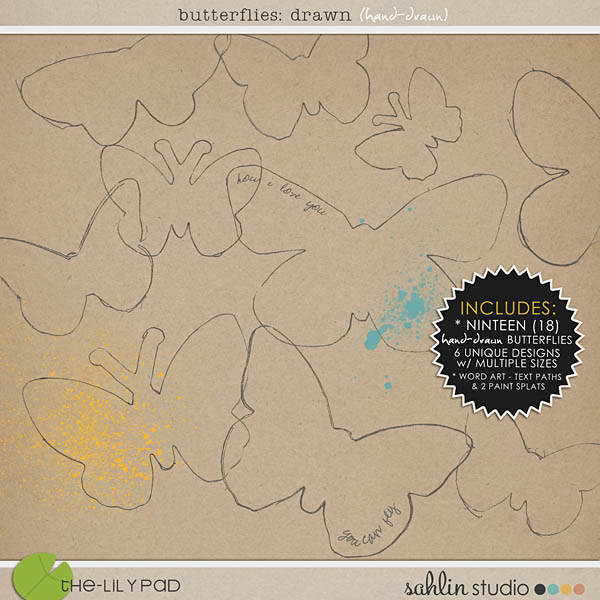 Using Butterflies: Spritz & Drawn by Sahlin Studio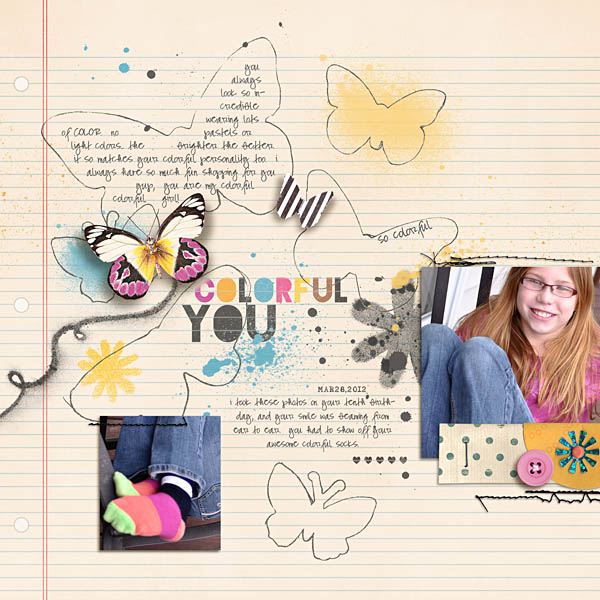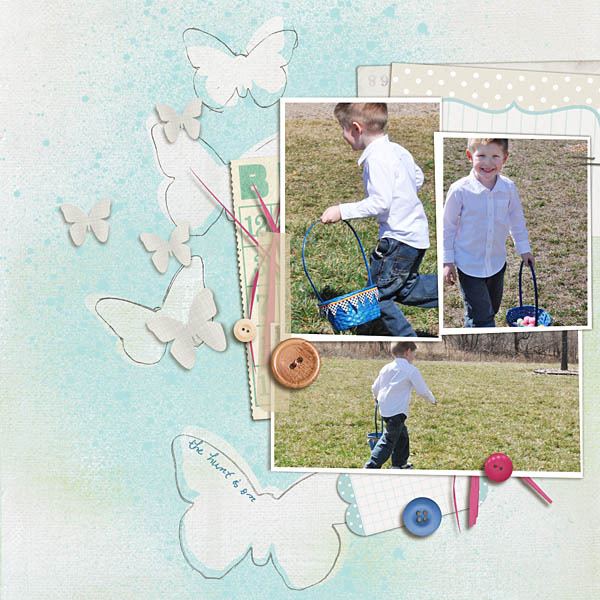 There is so much fun to be had with misting!!