Sometimes you need to get a little creative with paper and glue.
Check out what what my Creative Team Member, Jenny, made… It's a cute Halloween cone, filled with yummy treats. Want to make one yourself? Check out this fun tutorial (below) to find out how to make a Halloween cone.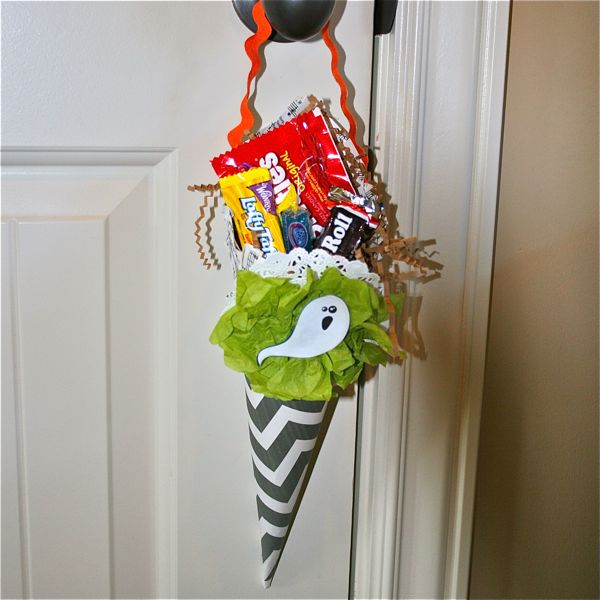 I used the Retro Mod Kit  and the Mansion Masquerade Kit
1. Start by printing out 8×11 on white card stock.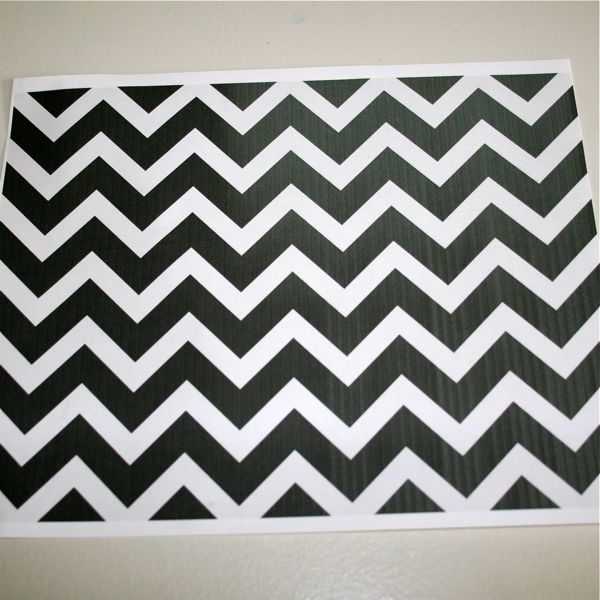 2. Use book paper to create a gathered ribbon look.  To do this cut 2 inch strips of book paper and run them through the sewing machine. I set my stitch length to the longest setting and fed my paper through the sewing machine, crunching the paper as I fed it through.  Attach ribbon paper to two edges of the Black and White Chevron paper by running it through the sewing machine.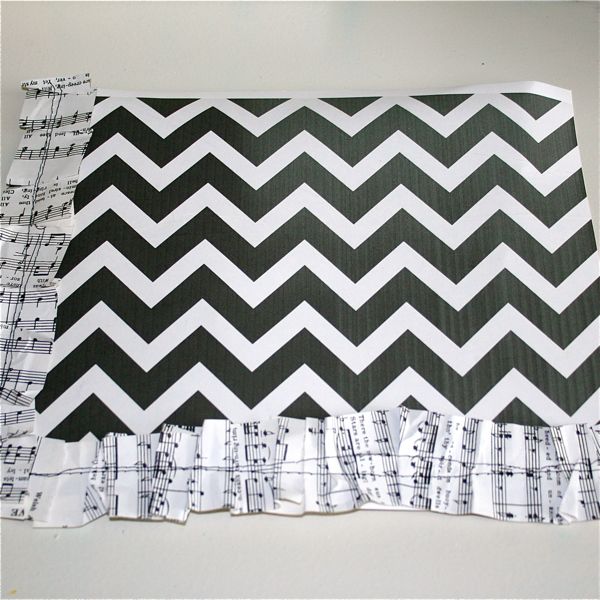 3. Form a cone from the Black and White Chevron paper, use a hot glue gun along the out side of the cone to hold it together. 4. Punch two holes on either side. I chose orange rick rack and attached with a knot on both sides.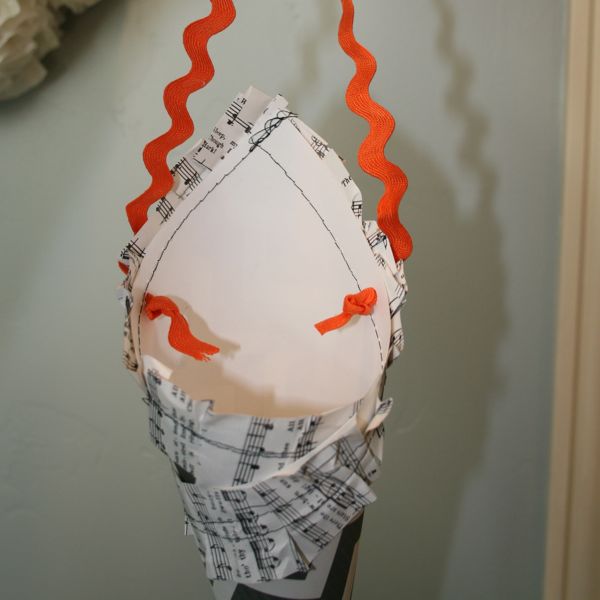 5. Let's add a little interest, to create a tag on the outside… use green tissue paper. I hot glued the tissue flower to a white paper doily for support. 6. Print out a ghost from Mansion Masquerade Kit. Cut ghost out.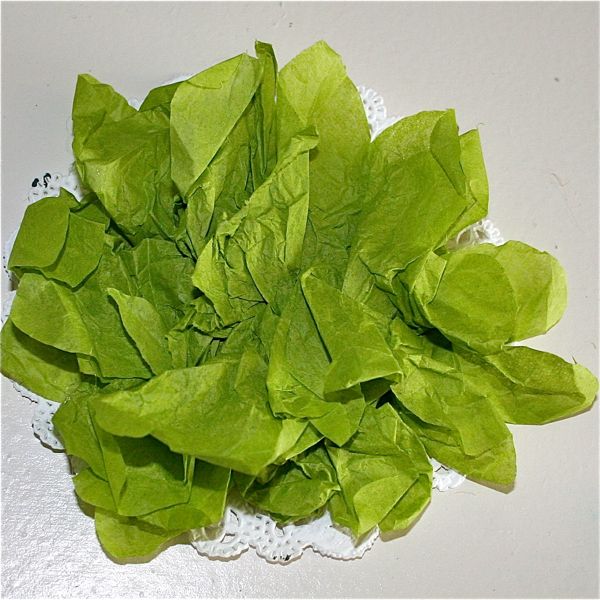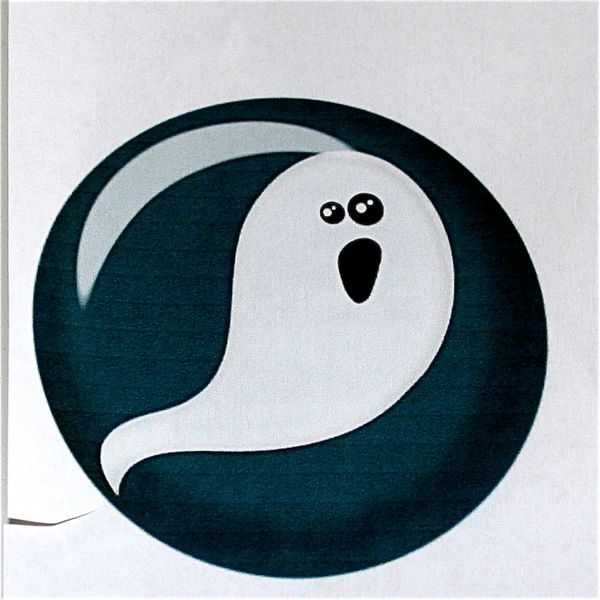 7. Glue ghost to green tissue flower.
8. Hot glue button onto cone.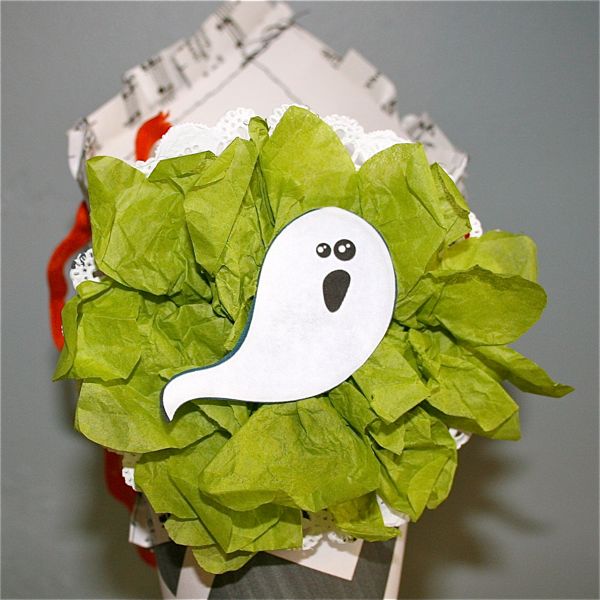 9. LASTLY… the best part – fill the cone up with some yummy treats.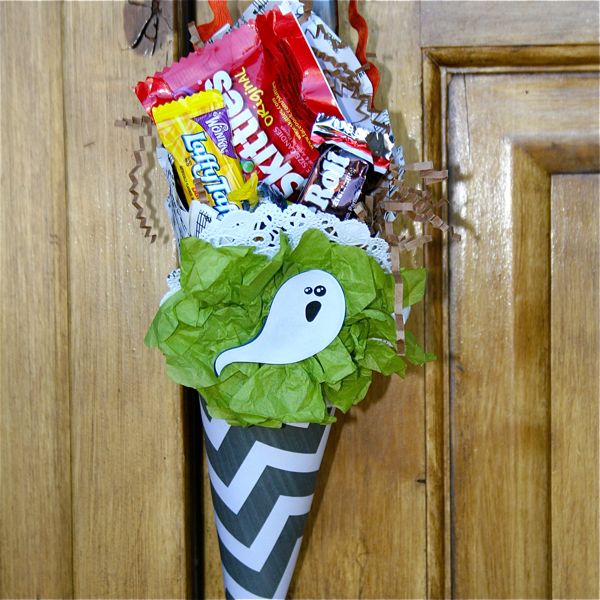 Hope you enjoyed learning to make a Hybrid Halloween Cone!!  There are endless color combinations you could use in making a Halloween cone.  Hope you all enjoy Halloween!