Hi everyone, it's Amy here! I'm super excited to be sharing my first projects on the Sahlin Studio blog. This week I've been working on some pages for a travel mini album which documents mine and my husband's honeymoon in New York, last October.  As the weather is cooling down, and it's nearing a year since our visit, I thought now would be a good time to get our remaining photos into pockets.
Although looking through snapshots of our trip brought back all sorts of wonderful memories, I was nervous about coming back to a project I'd started over ten months ago. What if I still couldn't find the inspiration I needed to complete it? Somewhere along the line I had gotten real scrappers block with this album before. Thankfully I found the Life is an Adventure Cards and Word Art and the Me and You Kit and Journal Cards. The colour palette was great for documenting my autumn stories and using digital files made the process quick and easy!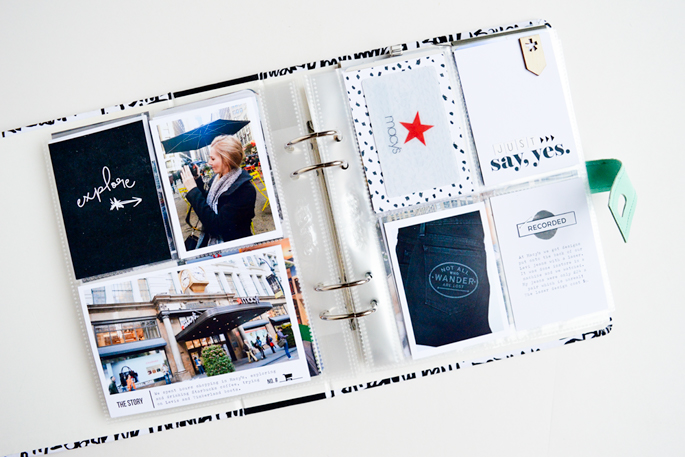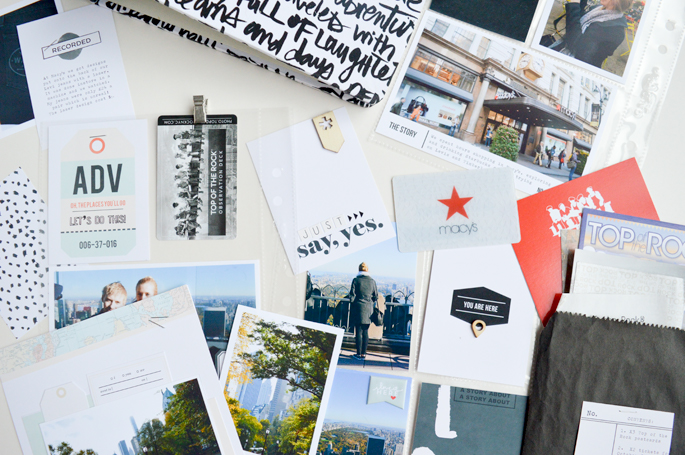 I first started by printing off some of the cards and photographs I knew that I wanted to use. One of the best things about hybrid scrapbooking, I think, is being able to have your favourite cards in any orientation and size – as many times as you like! I laid out and arranged my journal cards and photos until I had an idea of how I wanted my layouts to look. Then I went back and printed out any extra cards, as well as some of the Me and You elements. I resized some of the round elements so that they were one inch across and could be cut out with my 1 inch punch; the other pieces I simply cut with scissors. This saved me dragging my Silhouette out!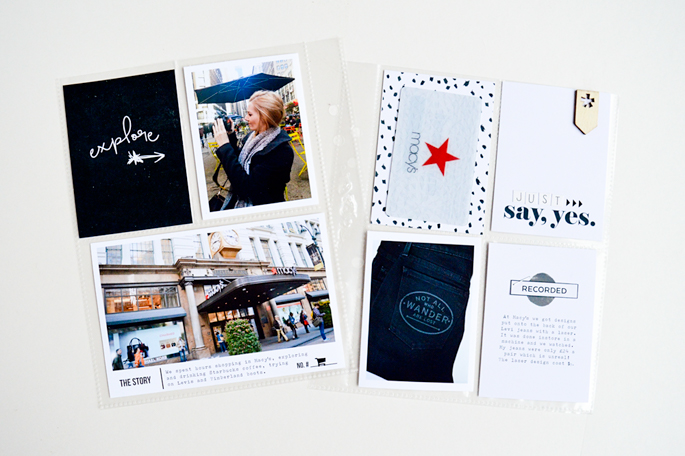 These pages are all about the shopping we did in Macy's! I even snagged a Macy's gift card whist I was there which fits perfectly into a 3×4 pocket.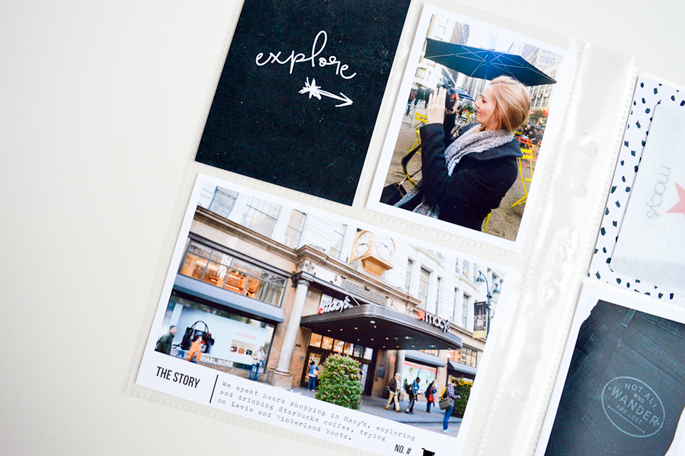 I used the Photo Journal No.2 Templates for some of my larger photographs. This one had a little space at the bottom which was perfect for adding a little journaling about the day. Template, photo, text, print! It was that quick and easy. I absolutely loathe my own handwriting, so photo templates are a god send! I also like the white space around the photograph as it creates a really clean look.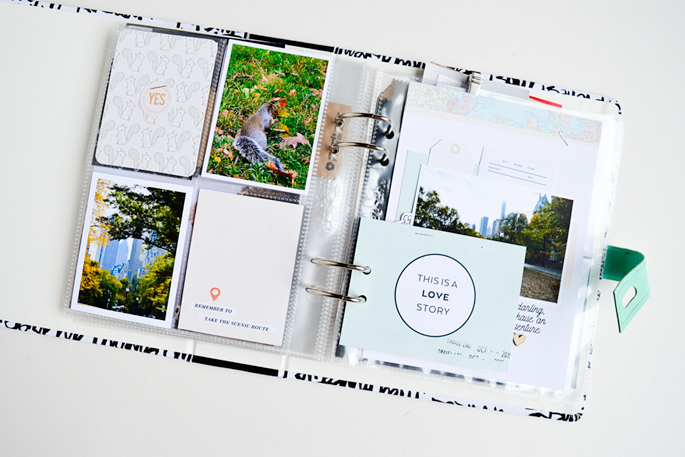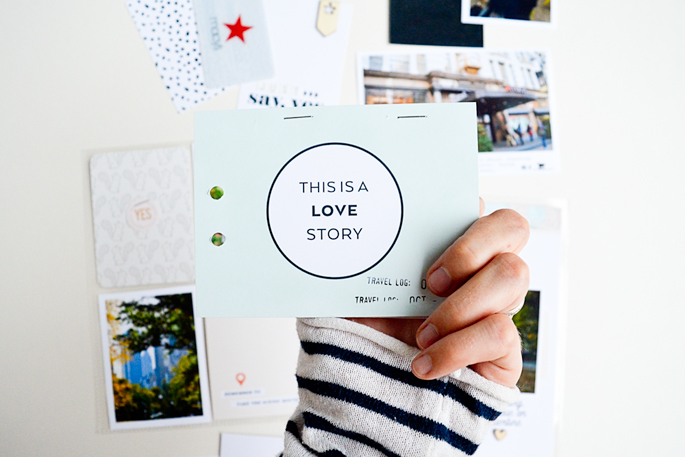 This card from the Me and You Journal Cards is my favourite! We absolutely fell in love with the city, so this captured the feeling perfectly. Living so close to London, my husband and I are city people. I'm still pretty faithful to London, but it's close; my husband would move to Manhattan tomorrow if he could! We both really adored New York. Visiting Central Park for the first time was definitely one of the highlights of our trip.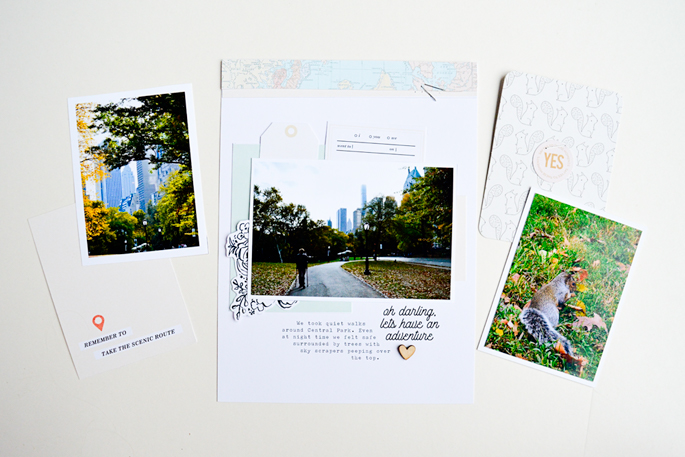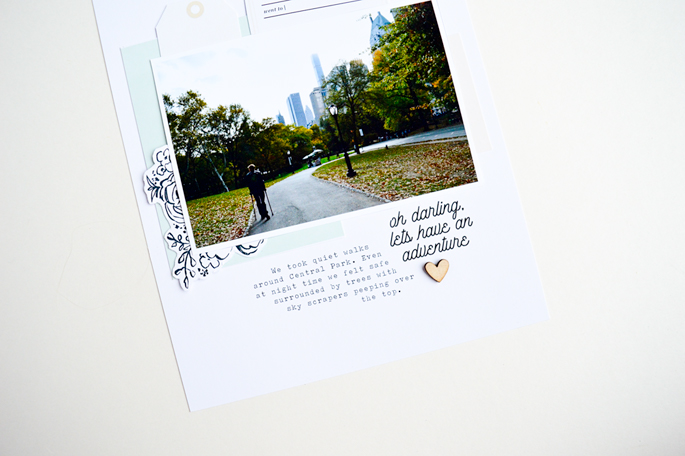 I decided I wanted to mix things up with a 6×8 layout. Now if you know me, you'll know that I don't really do traditional scrapbook layouts. 12×12 size scares the life out of me! But I was able to put this layout together on my laptop and play around with it until I was happy. I wanted the page to have some texture, so I deconstructed it before printing and then put it back together again afterwards. The 'oh darling' quote is a digital stamp from the Life is an Adventure Cards and Word Art and really draws my eye when I look at this page.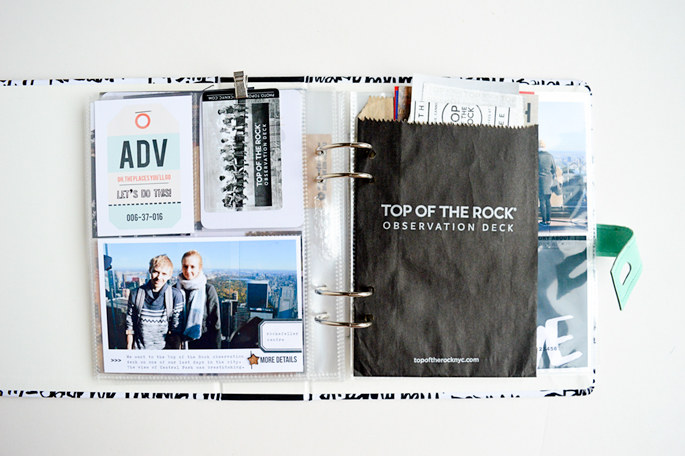 My final pages this week document the morning we went to the Top of the Rock Observation Deck. This was one of the things I'd been most looking forward to doing and so I picked up lots of goodies whilst I was there! I decided to use the gift bag from the souvenir shop as a pocket, so I punched holes into it so it could slip into my album. On the back, I stuck a journal card and listed what the contents was: receipts, postcards, tickets etc. I also used another photo template here and that gorgeous luggage tag card from the Life is an Adventure Cards and Word Art.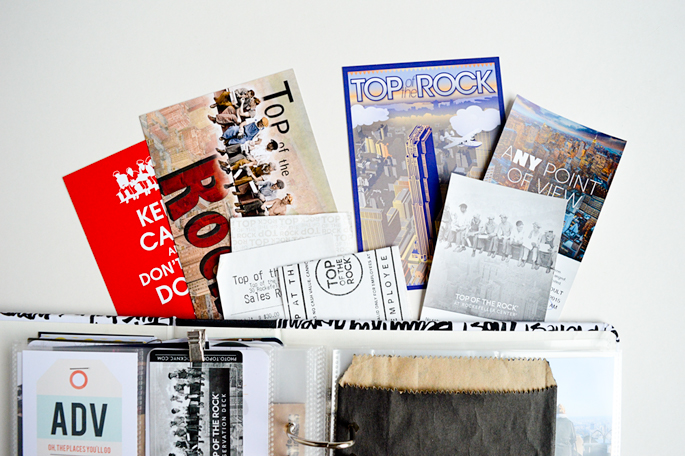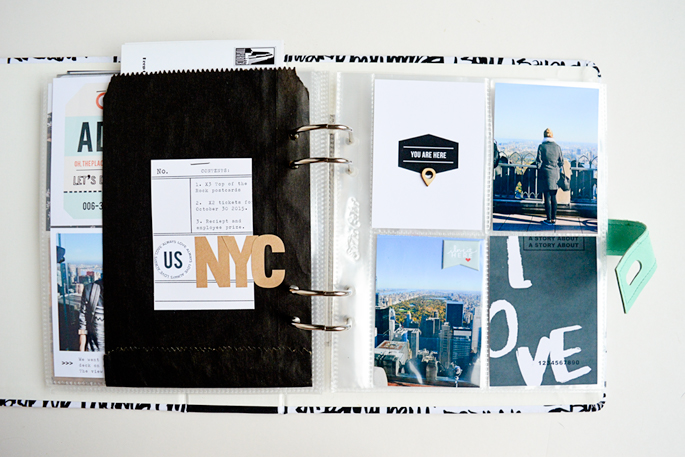 At the end, I went back and added some physical embellishments to compliment my layouts. I used a mixture of the elements I'd printed from the Me and You kit, stamps and some embellishments in natural and complimentary colours. I'm so pleased with how this turned out and feel really inspired to go hybrid for the rest of the album! Have a project hidden away in a box half finished? Dig it out today and get busy using digital templates and journal cards! Honestly, you won't regret it.
Products Used:
Amy Challis is a scrapper who lives just outside of London with her husband and their dog, Baxter. She's a lover of pretty paper, pocket pages and all things crafty. She enjoys documenting the everyday whilst drinking copious amounts of coffee.