Just about every photo has them…Dark Circles Under the Eyes. Sometimes they are caused by harsh shadows from the staging of our photo, but most time it is just because we haven't gotten enough sleep! Whatever the cause, today I'll go through HOW you can get rid of those in your photo.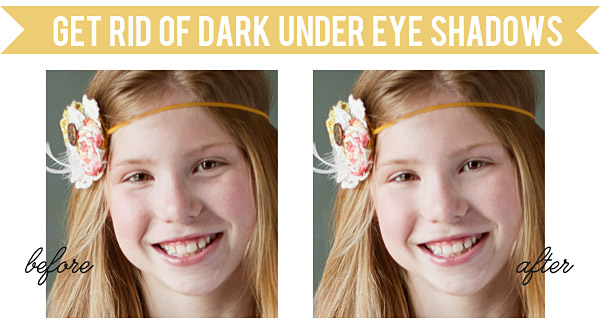 Fixing Dark Under Eye Shadows
To begin, open a photo that needs some adjusting.
Then follow these few steps to make those dark under eye circles disappear!
Step One:
1. Duplicate your photo
2. Select the Patch tool
3. Draw a circle around the dark area that you want to lighten
4. Drag and Pull your selection to a lighter area of the face that will patch the dark circles.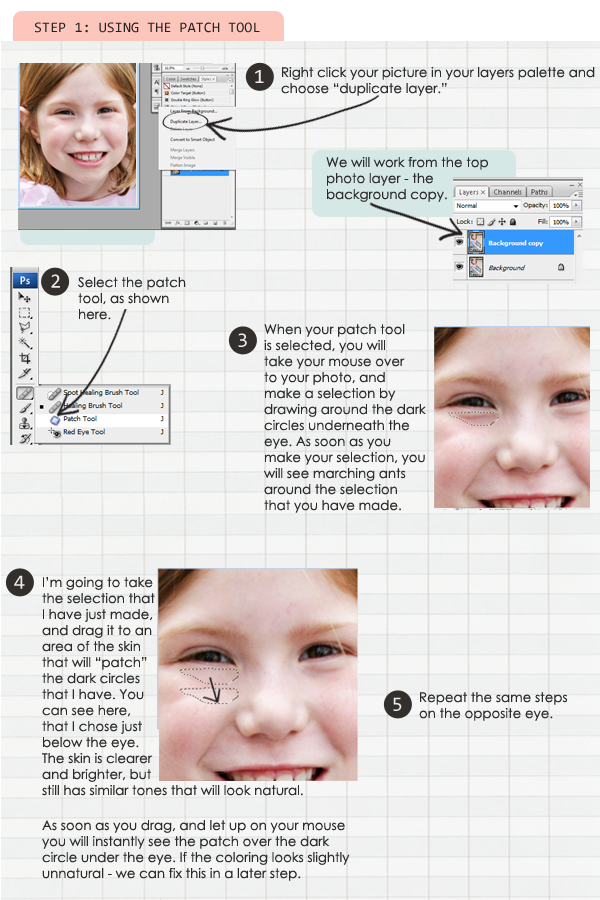 Now that I have patched both eyes, you can see the drastic difference here: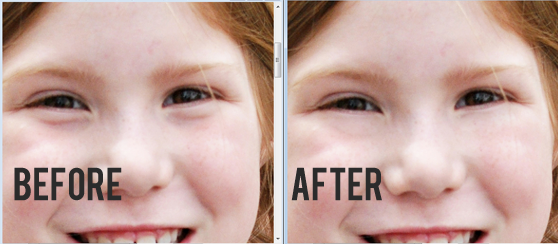 We aren't done yet however. The next step is to achieve a more natural look. The reason why we originally duplicated our photo in step one, is so we can make adjustments. You can see in my after photo, that I have completely covered up any shadows, creases, or lines. This can tend to look unnatural… So an easy way is to blend it into the original photo, by reducing the opacity.
Step 2: Reduce Opacity of Layer
1. Select your adjustment layer
2. Adjust the Opacity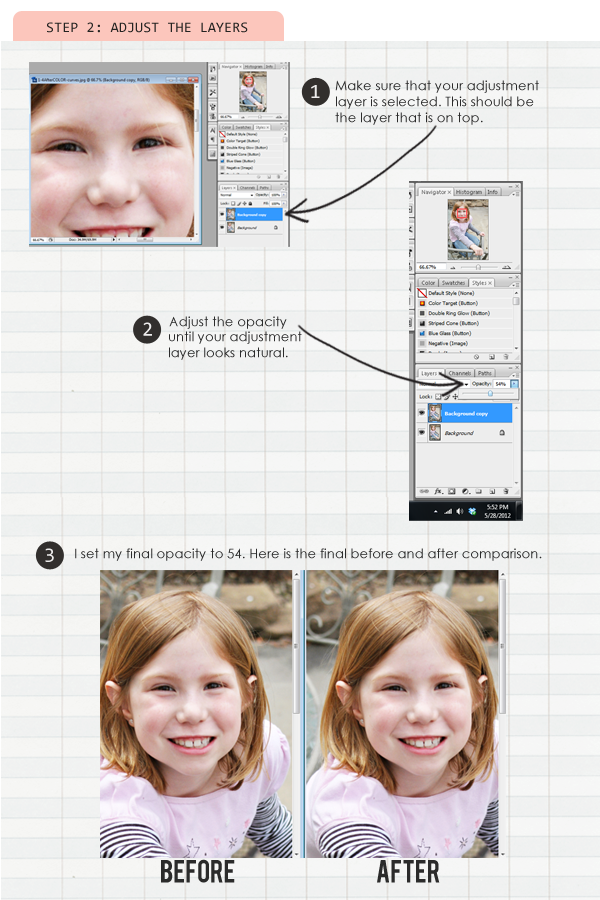 Each photo will be different. Sometimes the shadows are harsh, sometimes lighter… Therefore the opacity percentage will differ from photo to photo. Just go for the most natural look.
So, there you have it. A very simple way to get rid of the unsightly dark circles! I hope this has been helpful! As always, if you have any questions, feel free to leave them in the comment section of this post!