With a fun color palette I created Totes Adorbs to celebrate a fun and funky version of love.  Totes Adorbs…do you know what that means?  For those of you who don't have a tween or teenager you might not know… but it's TOTALLY ADORABLE!!!  There are many sassy and peppy phrases that the "tweens" are using right now.  So go ahead, scrap your everyday 'totes adorbs' moments.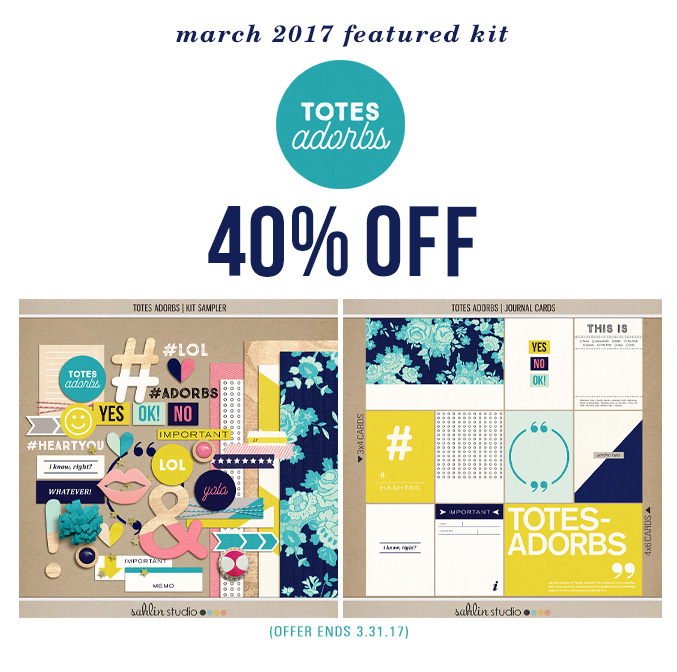 Featured Kit Savings: All month long save 40% on Totes Adorbs (Kit Sampler) and Journal Cards.
Featured Kit Challenge: This month I challenge you to use any of these products to create a layout, and you could win a $10 gift to my store. (To play: upload your layout the Sahlin Studio gallery and then post a link to the layout in the blog comments).
Totes Adorbs | Kit Sampler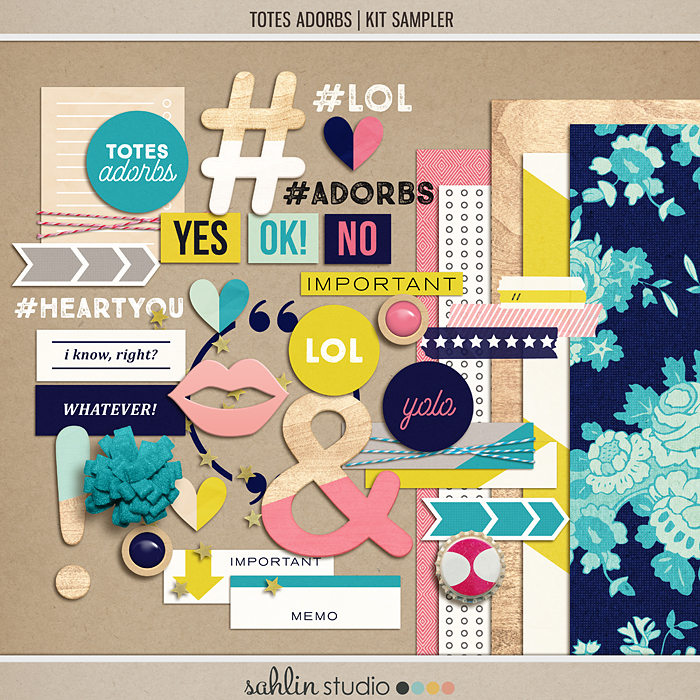 Regular Price: $5.99
Sale Price: $3.59
Totes Adorbs | Journal Cards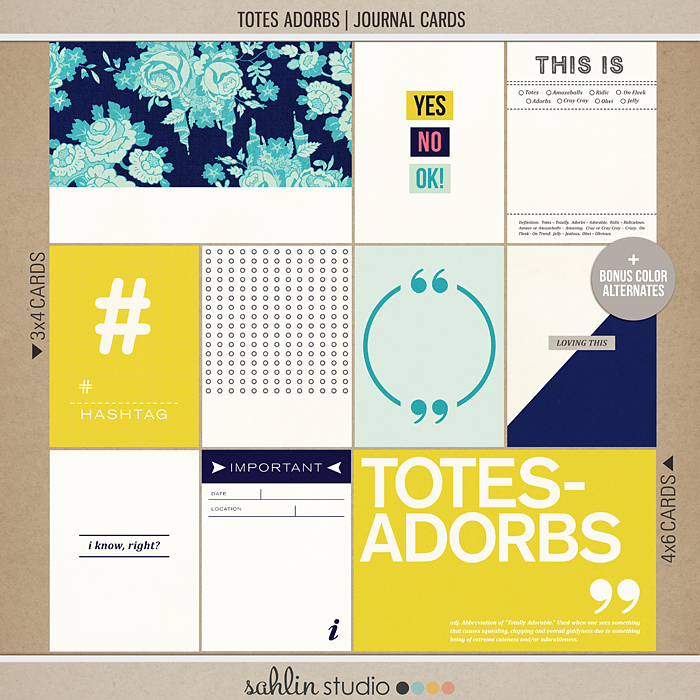 Regular Price: $4.50
Sale Price: $2.70
How about some creative inspiration using Totes Adorbs!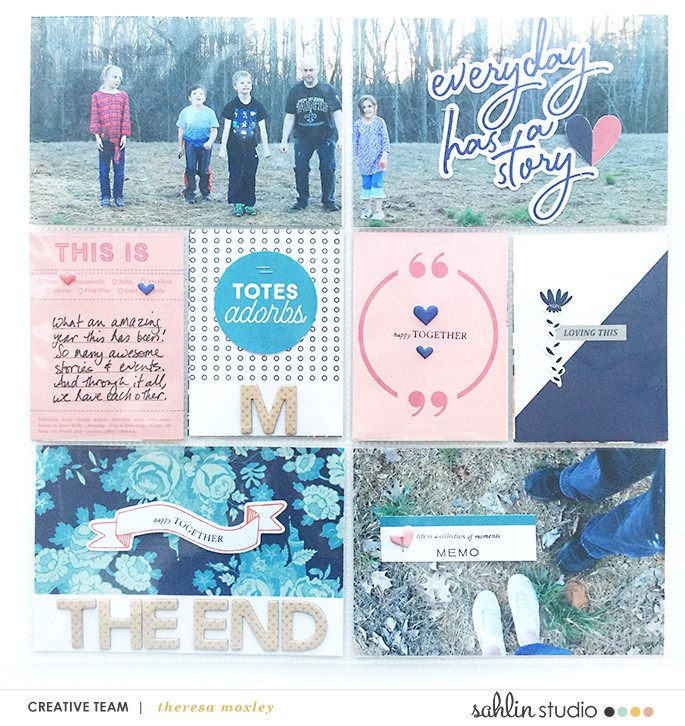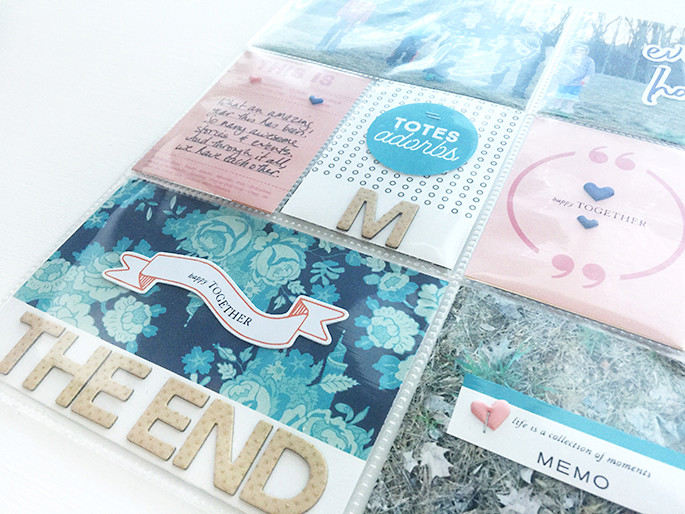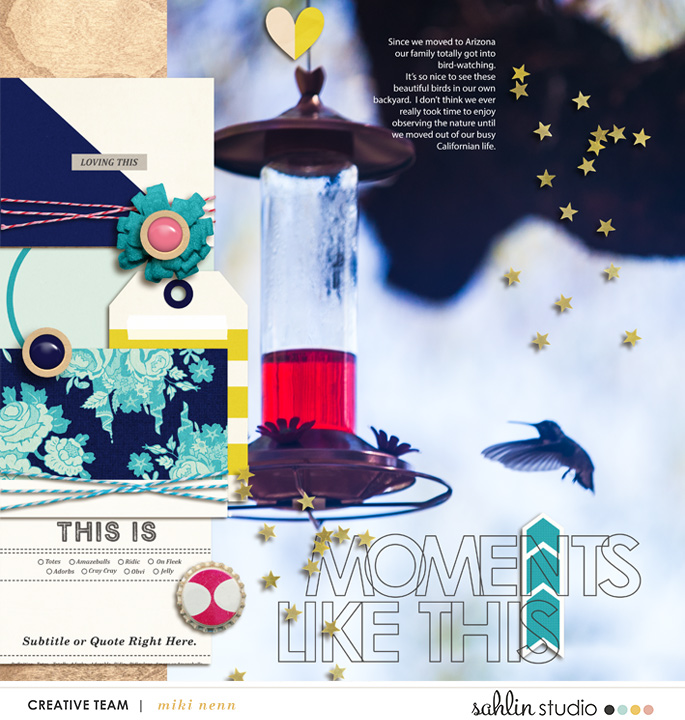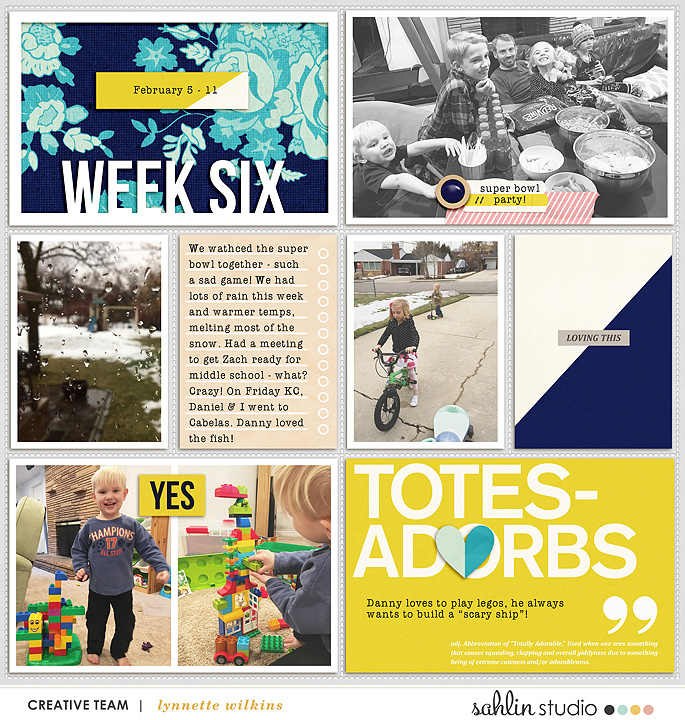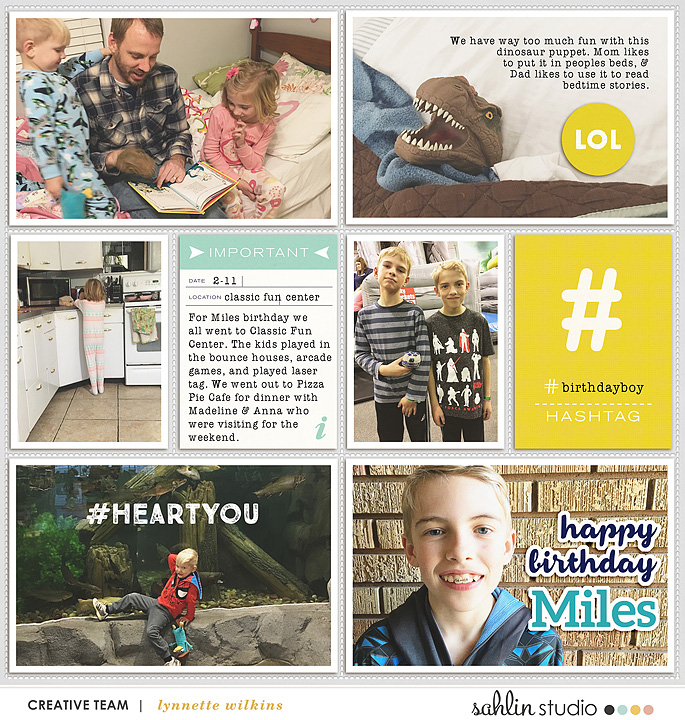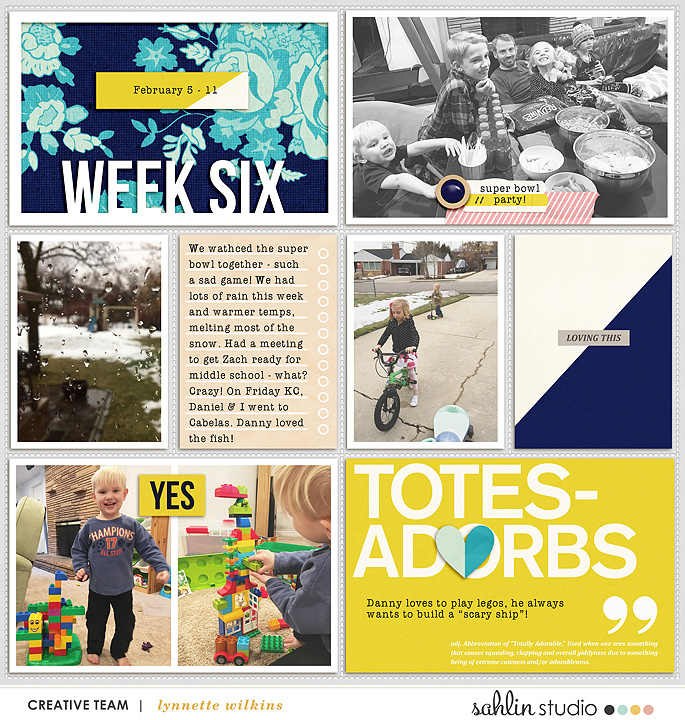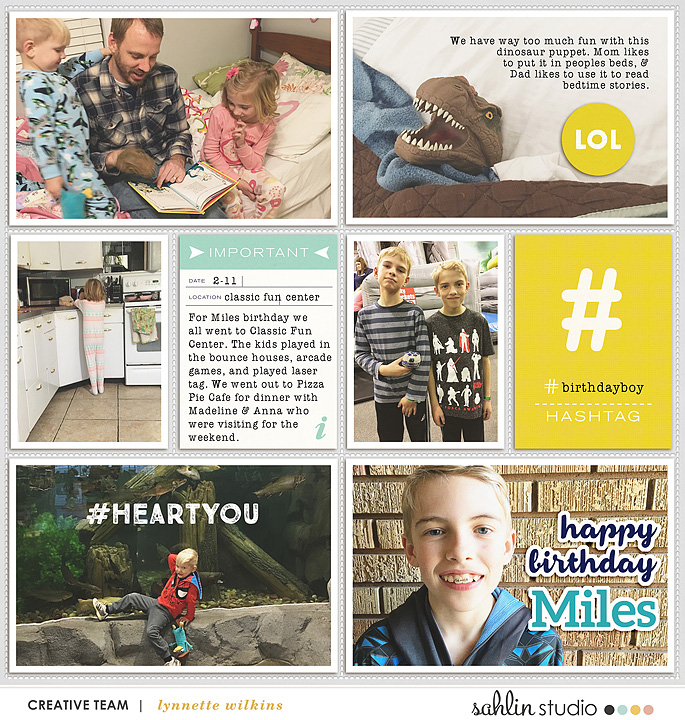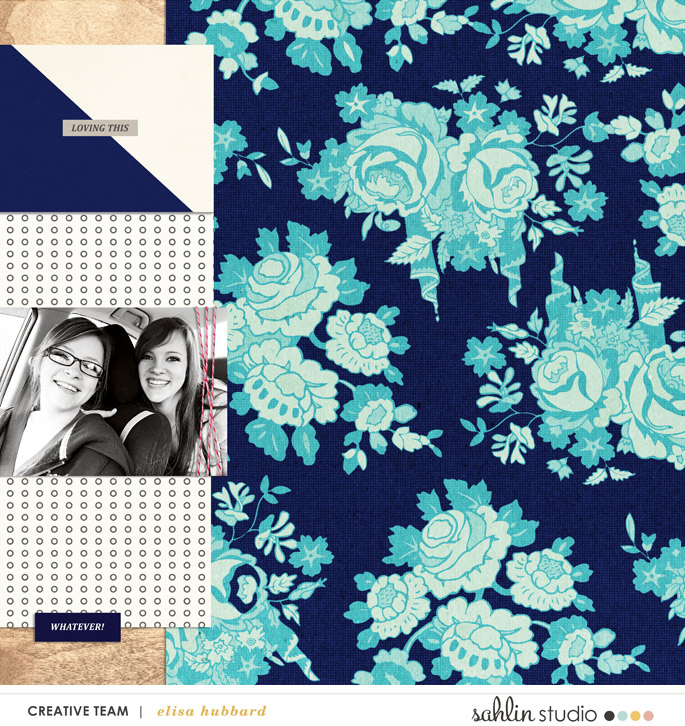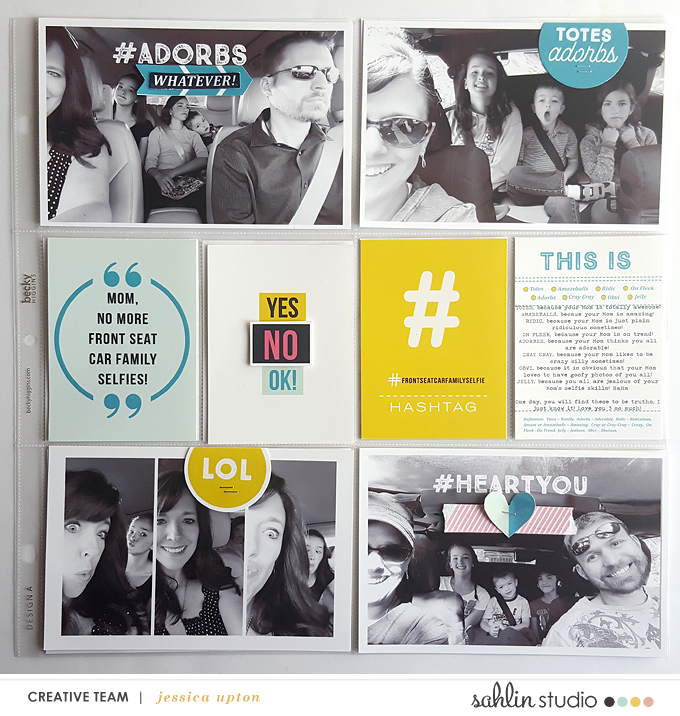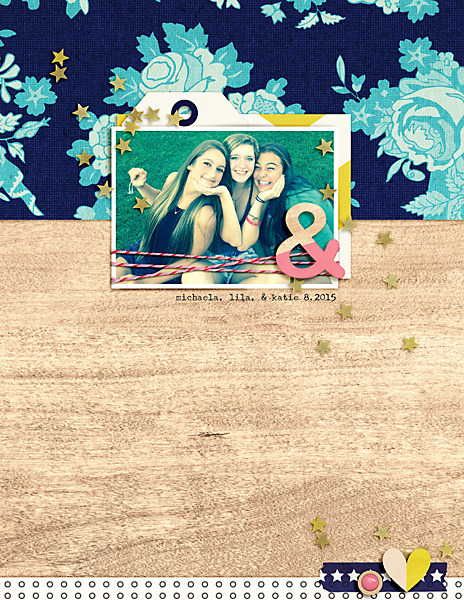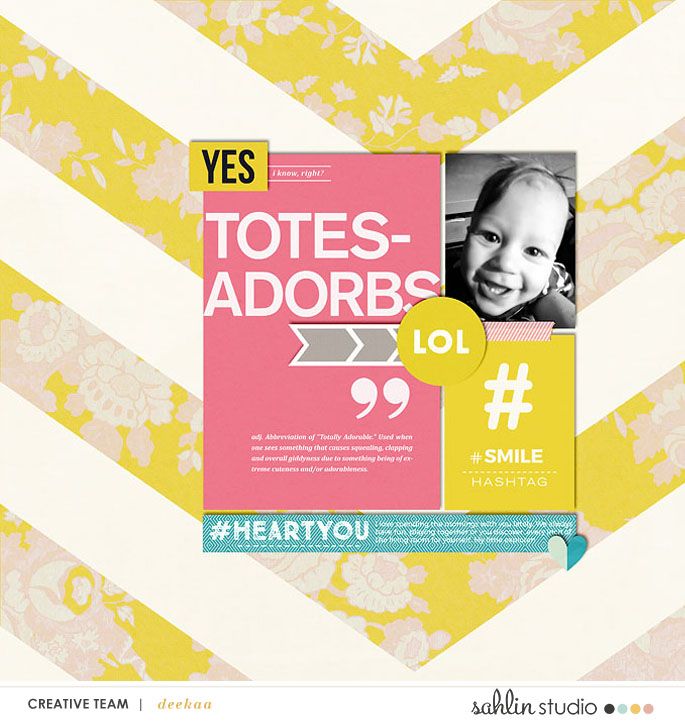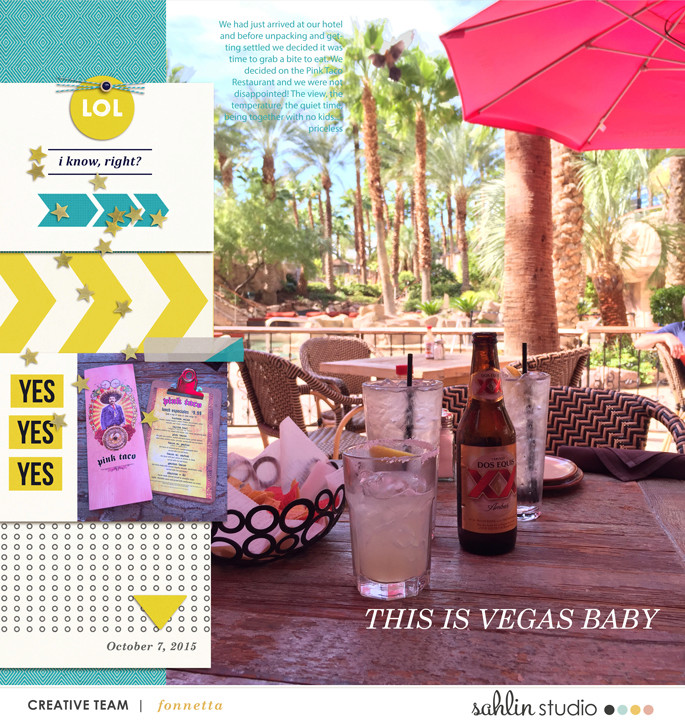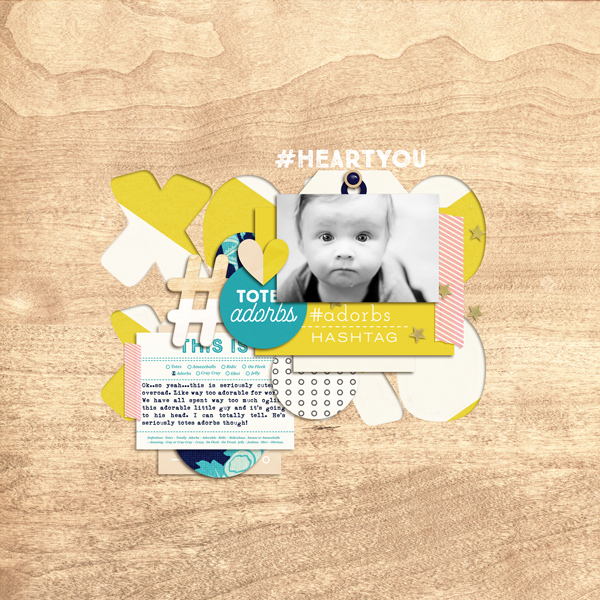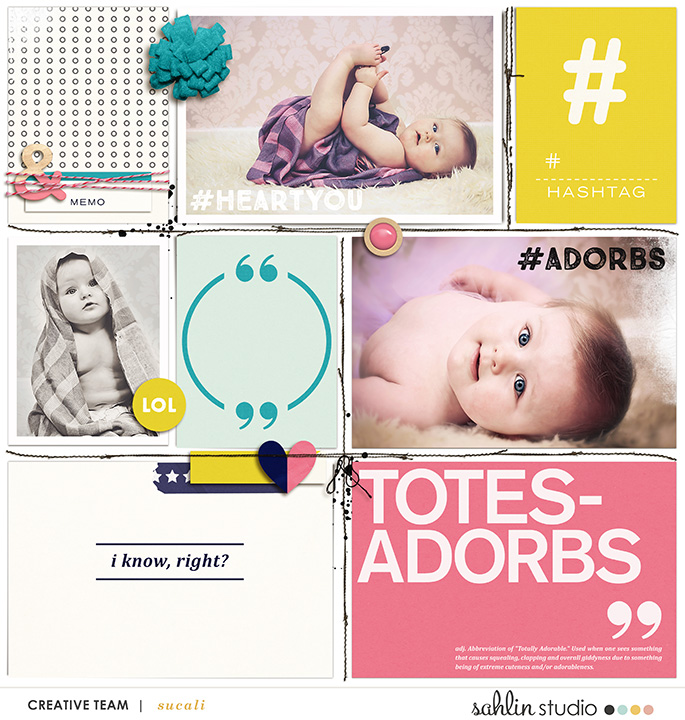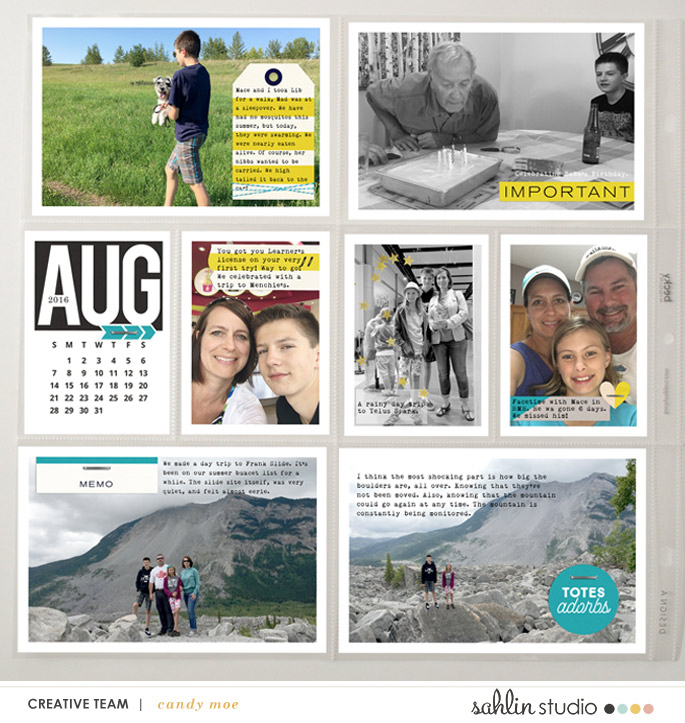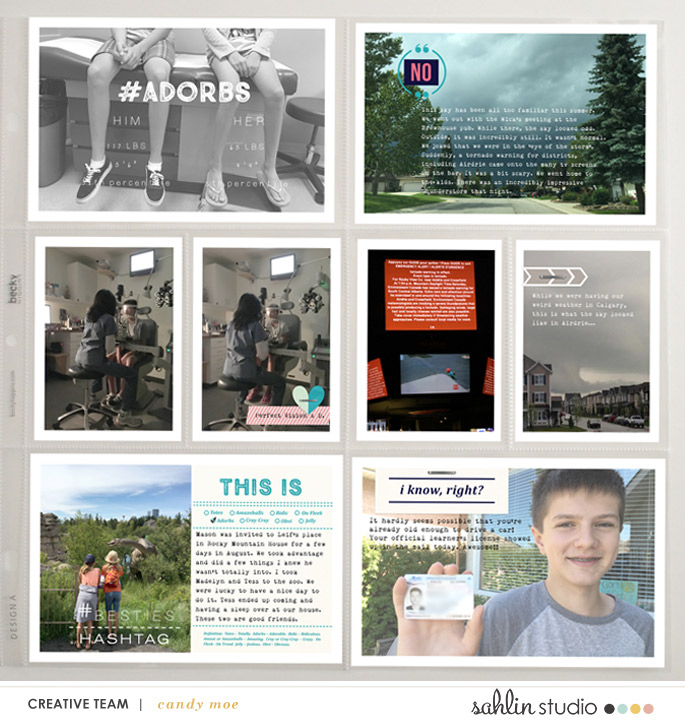 >