"Summer afternoon, summer afternoon; to me those have always been the two most beautiful words in the English language." – Henry James
There's nothing like the raw beauty of summer: hot & hazy days, where the air is thick and it's totally respectable to languish all-day poolside, sipping sweet tea & reading a beach novel. Whether your ideal summer is combing for shells on the shore, jet-setting to a tropical paradise, or simply spending quality time with kiddos over school break, my Summer Stories Collection will help you get your scrap on quickly and easily! The third in my seasonal 'Stories' series, this collection features the bold pops of turquoise, orange, and sunny yellows that are essence of the summer season, and is a perfect backdrop to all your favorite summer memories.
I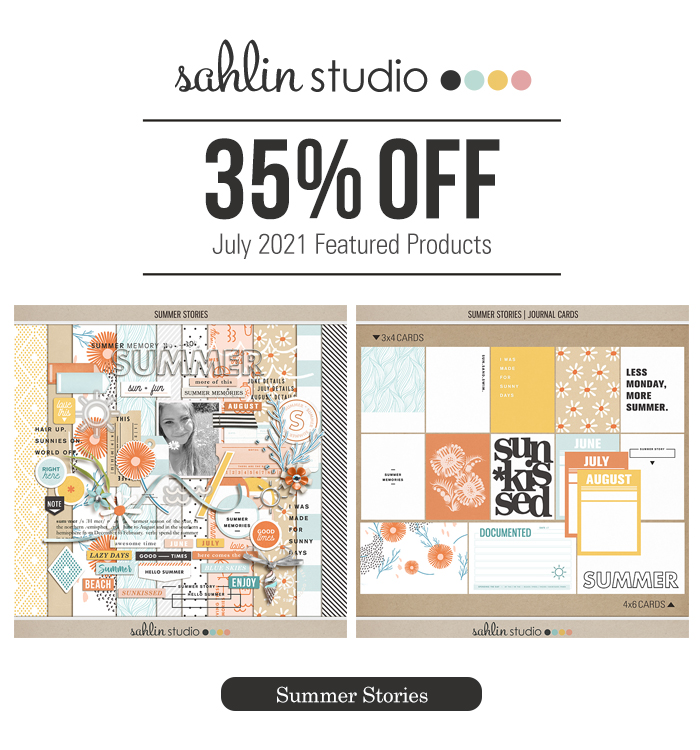 Featured Kit Savings: For this month, you can save 35% on Summer Stories including: the kit and journal cards!
Summer Stories (Kit)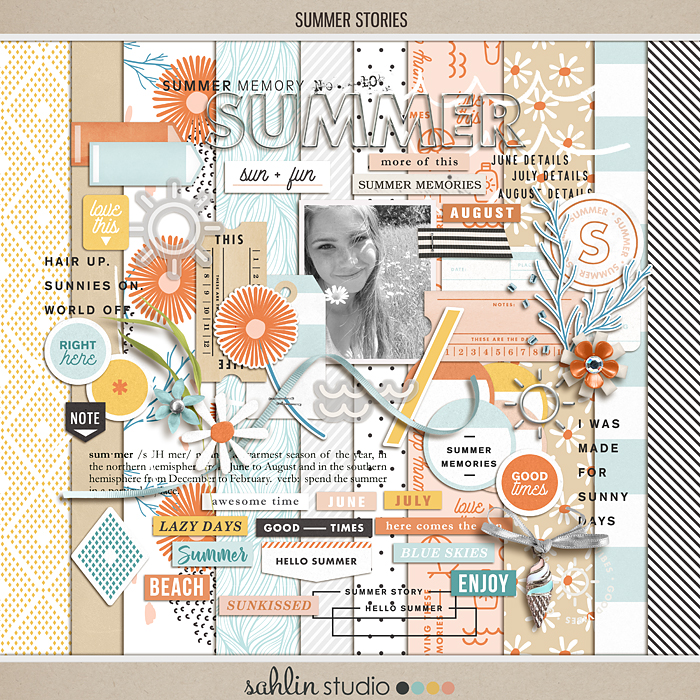 Regular Price: $7.50
Sale Price: $4.88
Summer Stories (Journal Cards)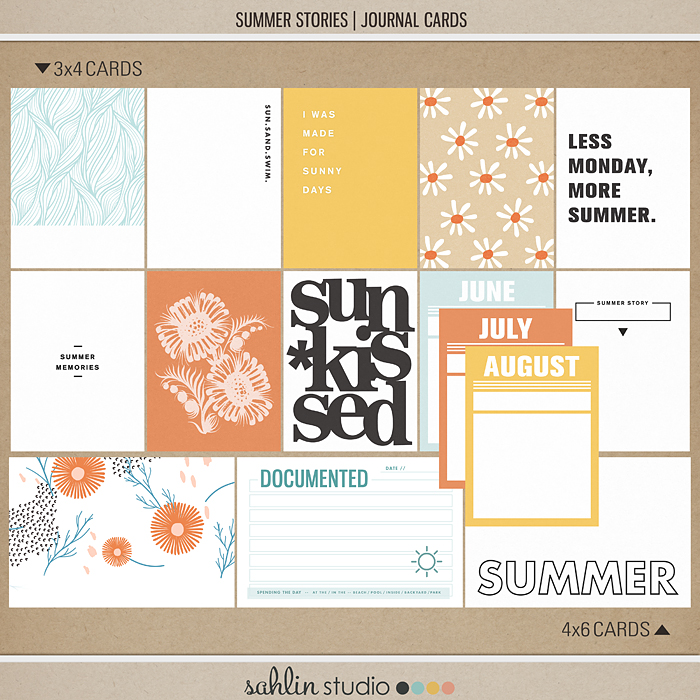 Regular Price: $4.50
Sale Price: $2.93
How about some creative inspiration using Summer Stories!