View Cart
"Kitschy Kitchen: Add On Bundle" was successfully added to your cart.
Kitschy Organized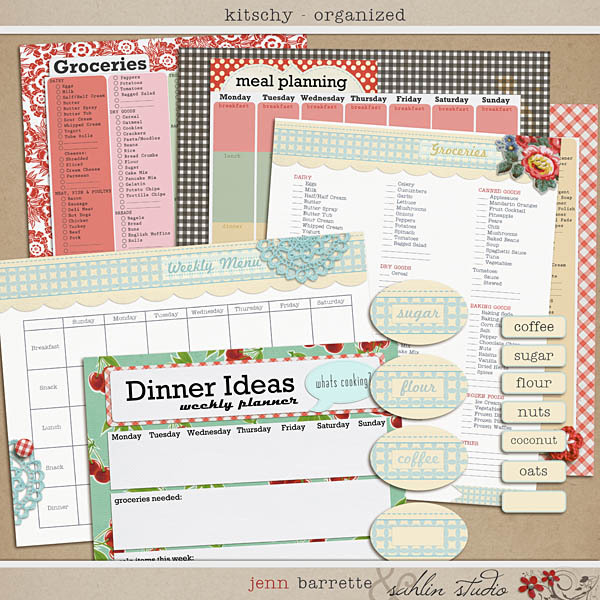 Description
Kitschy Organized by Jenn Barrette and Sahlin Studio
Life can be pretty hectic! Between work, school, kids, and other family responsibilities, kitchen "duties" can seem a bit overwhelming. All of us domestic goddesses could use a little help keeping organized from time to time, and Kitchy Organized is a beautiful way to do it! A printable pack that's as pretty as it is useful, Kitchy Organized contains everything from weekly meal planners, grocery lists, and dinner idea charts, to dry goods labels! Just print them out, make a few notes, and you're well on your way to answering the age old question, "Ma, what's for dinner???" Printable set contains: 2 Weekly Menus (5 meals) 3 Meal Planners (3 meals) 1 Dinner Idea organizer 1 Dry goods label set 4 Pre-done grocery lists.