When times are tough, and the world feels cold & unforgiving, taking time out to reflect on where you're going, where you've been, and how you've got there can be a soothing balm on your heart. Life is a beautiful ride, full of ups & downs, good days & bad- and it's so important to capture it all! If you find relief in pouring your feelings out onto a blank, scrappy canvas, then my Rough Times Collection is one you will want to reach for when the world has you blue.  The clean designs and soothing neutral colors – topped with just the right amount of grit & grunge to symbolize toughness, and a pop of bold yellow for a bit of hope-are just the thing when trying to authentically document the deeper stories of your life. A beautiful way to put some scrap therapy into your digital and hybrid creations!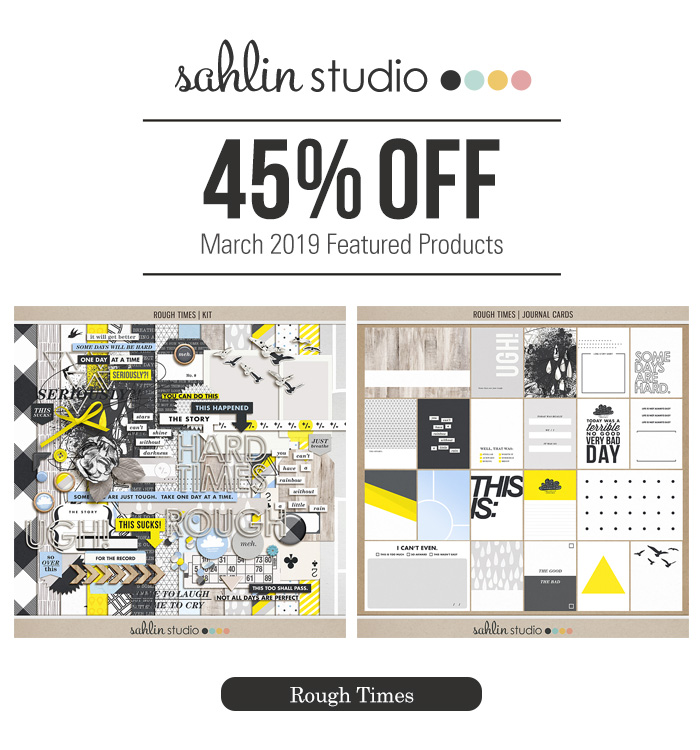 Featured Kit Savings: For this month, I'm bringing back the Rough Times Bundle for 45% off! Or you can pick up the pieces individually for 35% off including the kit, cards, elements, and papers.
Rough Times (Bundle)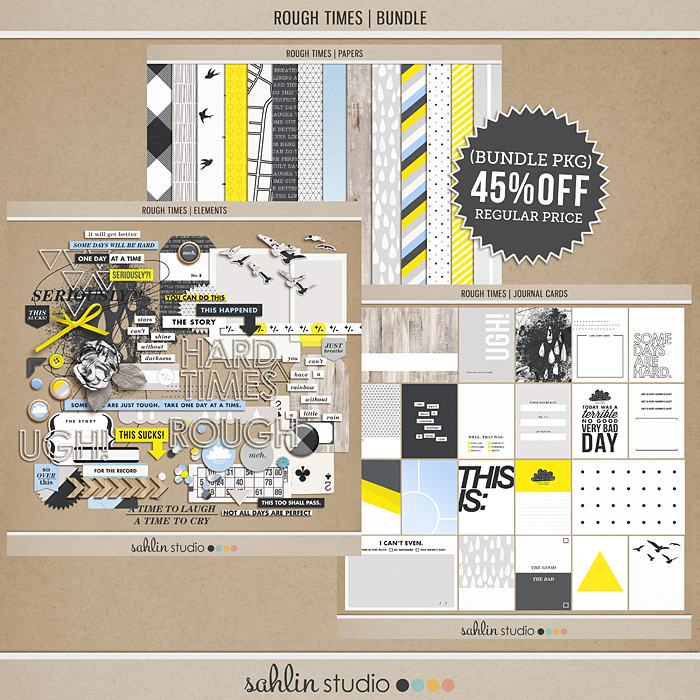 Regular Price: $14.07
Sale Price: $7.74
Rough Times (Kit)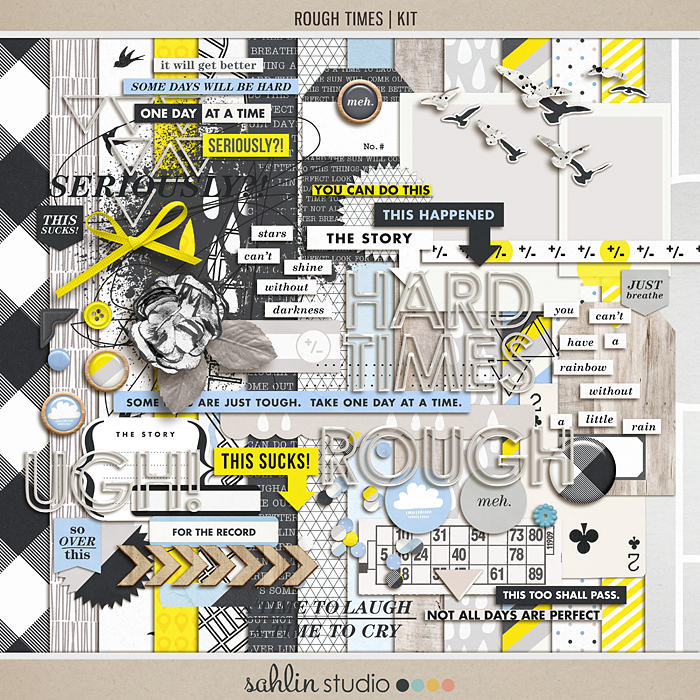 Regular Price: $7.50
Sale Price: $4.88
Rough Times (Journal Cards)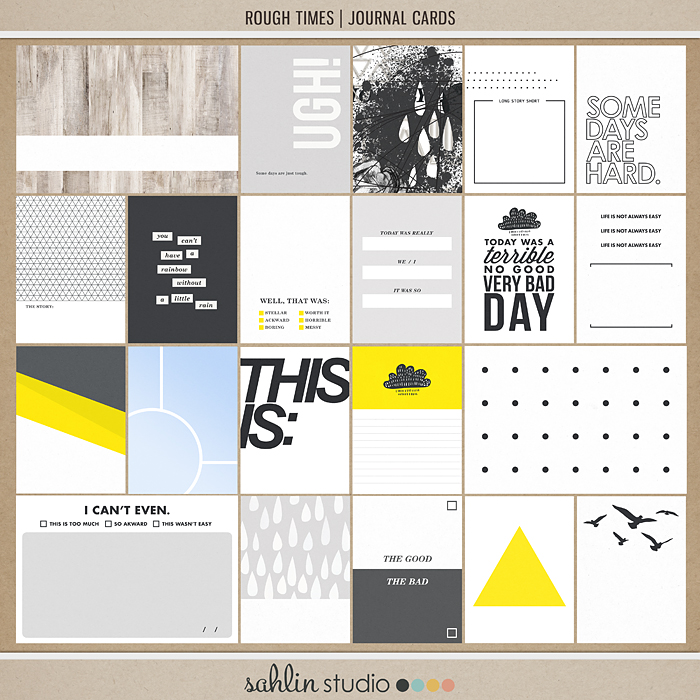 Regular Price: $5.99
Sale Price: $3.89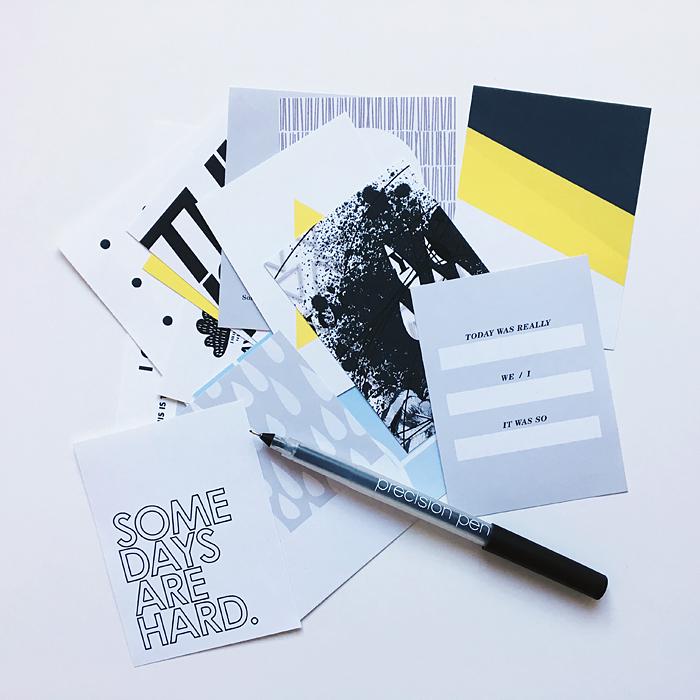 How about some creative inspiration using the Rough Times Collection!