I often get asked alot about my fun vintage finds; questions from "where do you find them?" to "how much stuff do you have?".   The easy answer to that, is: I'm a collector. When I was a kid I had a few different collections, from spoons to miniature dolls.  Now it's morphed into something completely different!  It 'may' sound strange… but I am obsessed with collecting vintage ephemera. I love shopping for them, the thrill of the sale, to the stacks and stacks of them laying around my office. Some day I'll be brave enough to show you literally the stack of papers and bits I have scattered about. I'm excited to show you a bit of retro sweetness I have new today… check out this little guy.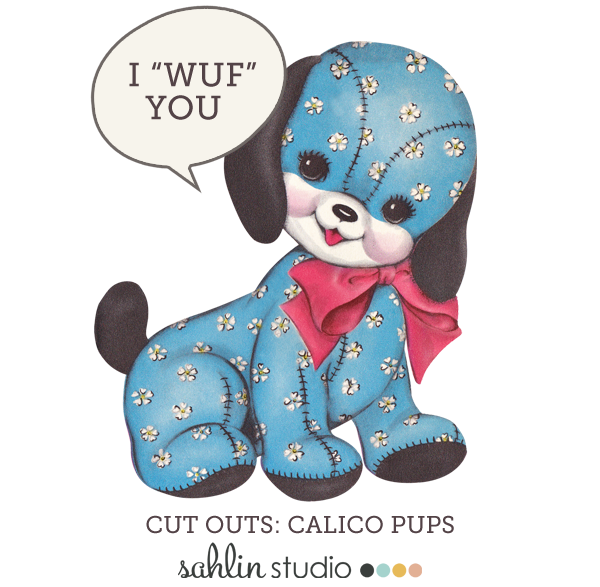 One of the main items I've been collecting is vintage greeting cards. The vintage illustrations have that fun retro look, especially the cards from the 30's & 40's. They are so much fun! There is just something that is "vintage'ly timeless" about them in my book. The best thing is what I can create with them once they become digital. Ever since I've seen these cute gingham pups I've wanted to use them on my scrapbook pages. So I'm excited to finally have enough to have a little variety to share them with you. They will be so fun to scrap with to add a little whimsy. Hope you think they are fun as well!!
Cut Outs | Calico Gingham Pups

Here are a couple coordinating paper packs:



Would you like some inspiration?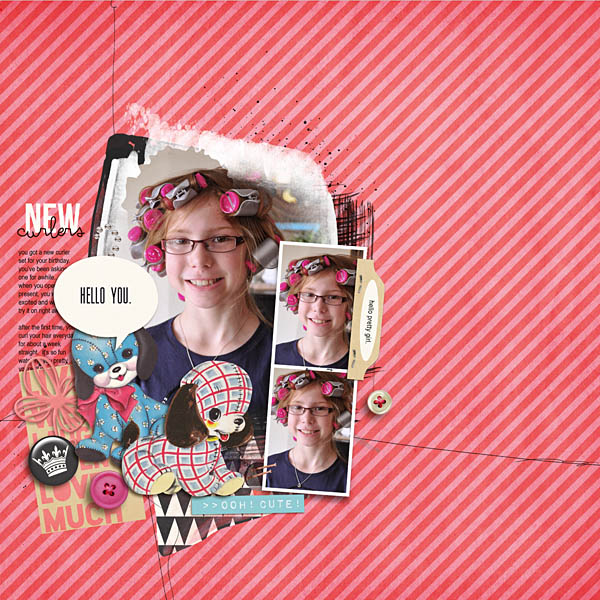 kristasahlin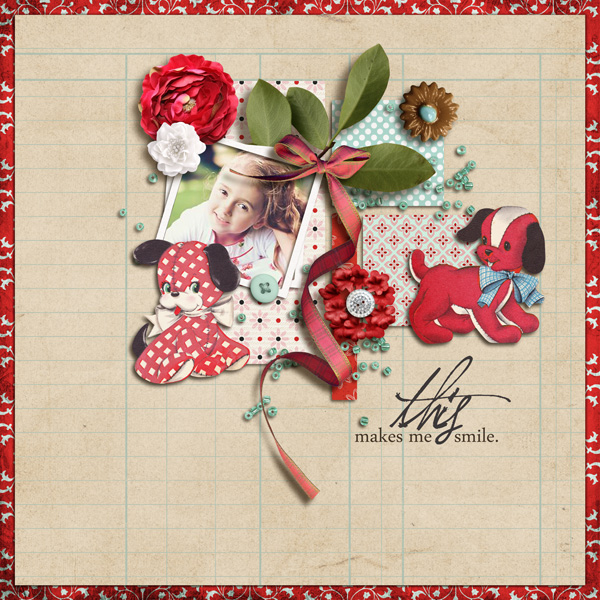 sucali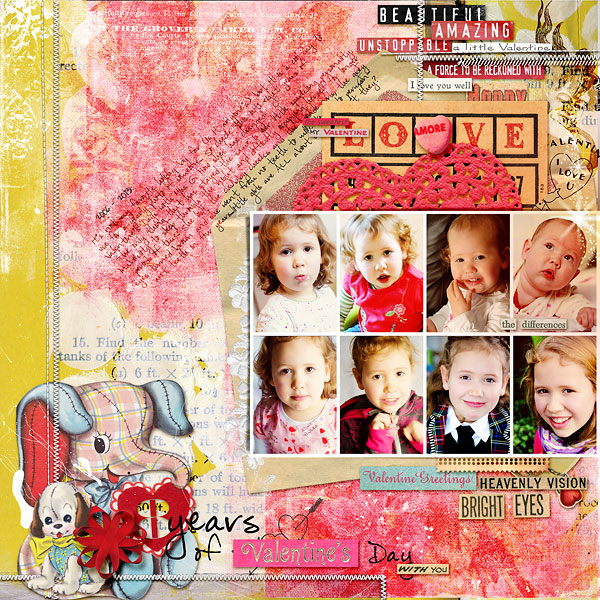 amberr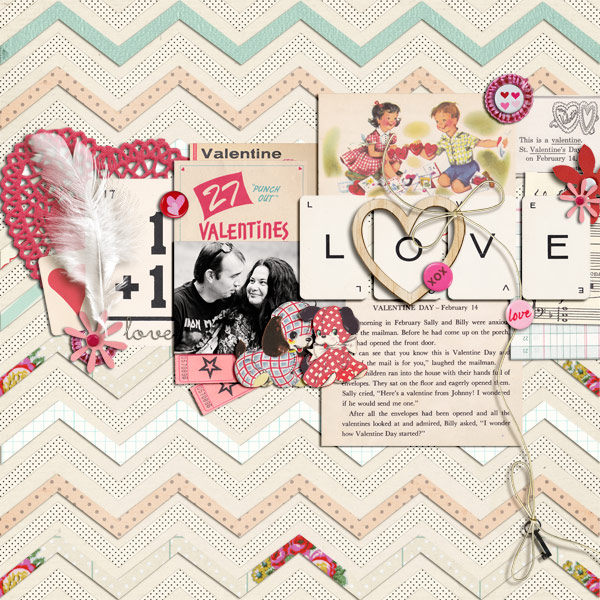 damayanti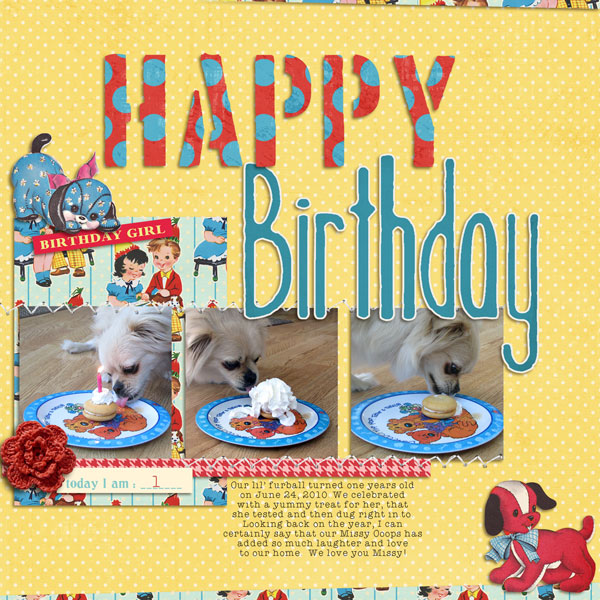 lor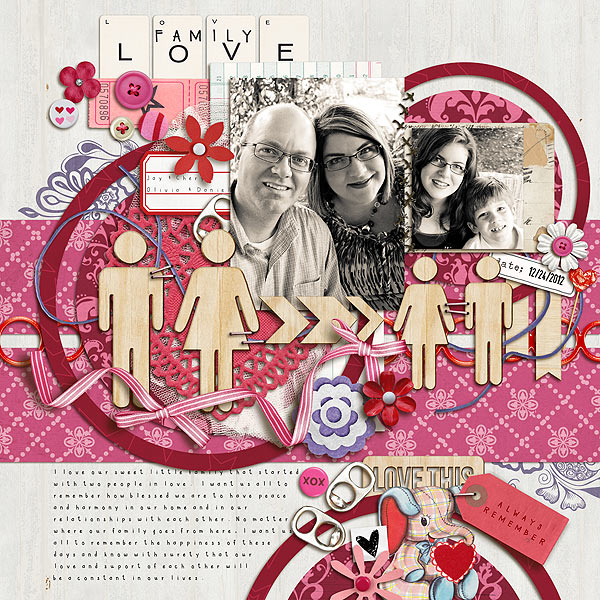 gonewiththewind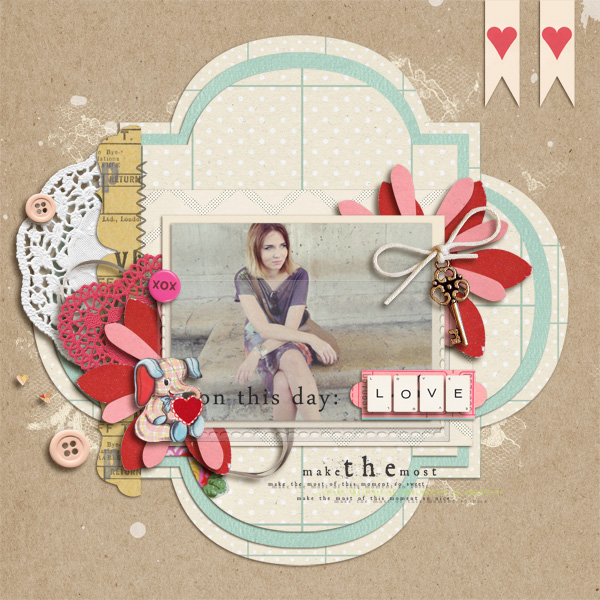 dul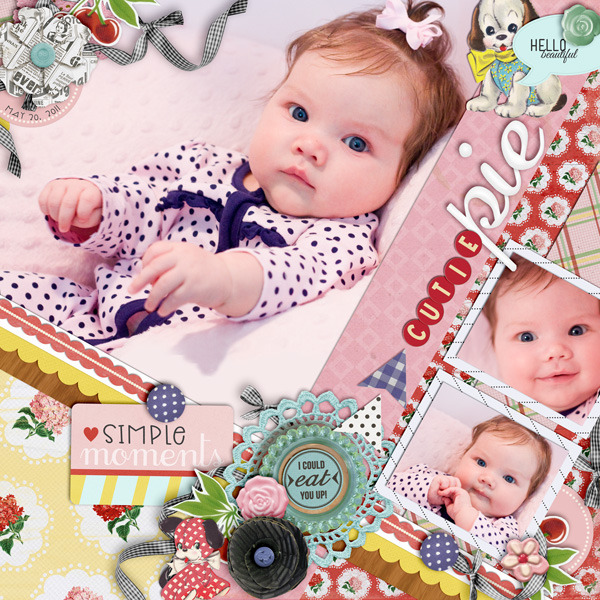 britt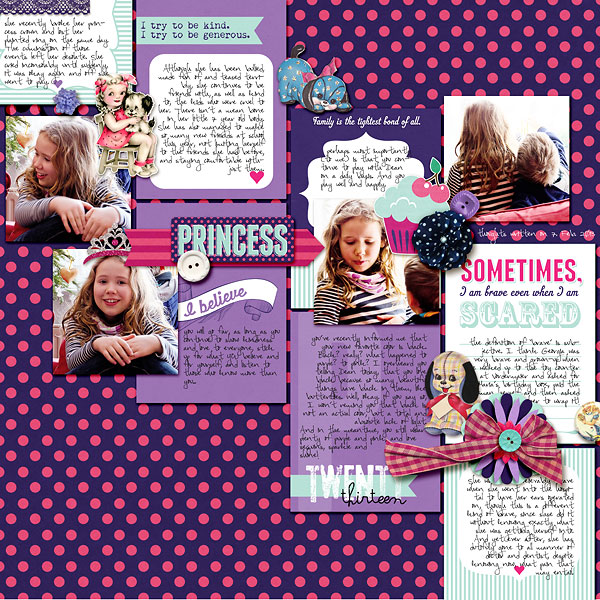 amberr