This week I am working on my June weekly Project Life pages. I usually worry a bit about being "behind" and catching up, but not this time. When I saw the new kit, "Like a Boss" and its theme, I knew it would be perfect for this particular week and what is going on in our family life. I chose the cards I wanted to use, along with some of the great embellishments and I created a print sheet with all the different bits and pieces to printed off.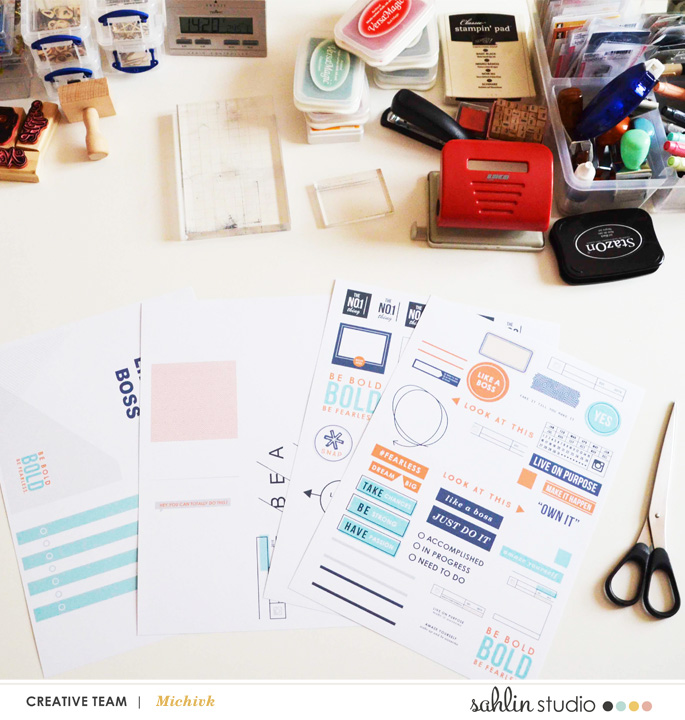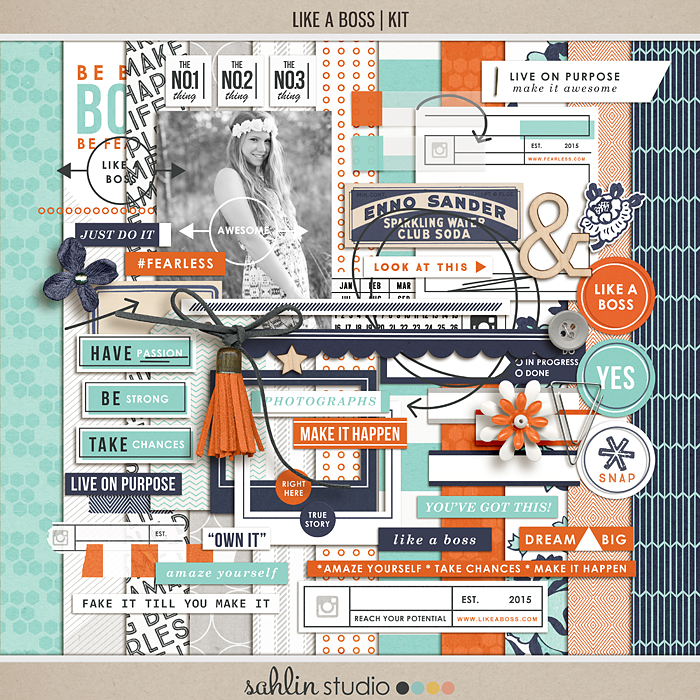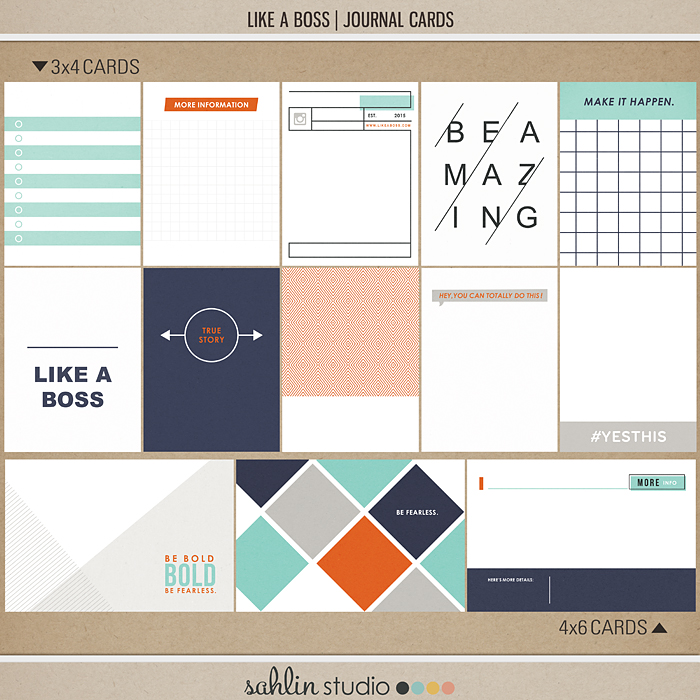 (credits: Like a Boss (Kit), Like A Boss (Journal Cards) by Sahlin Studio)
CARDS & EMBELLISHMENTS | I am old fashioned when it comes to cutting my files, that's why I used my old black pair of scissors instead of my new silhouette. You don't need fancy stuff to be a hybrid scrapbooker or project lifer. PRINT, CUT, USE.  That's all you need to do it. Isn't that an awesome?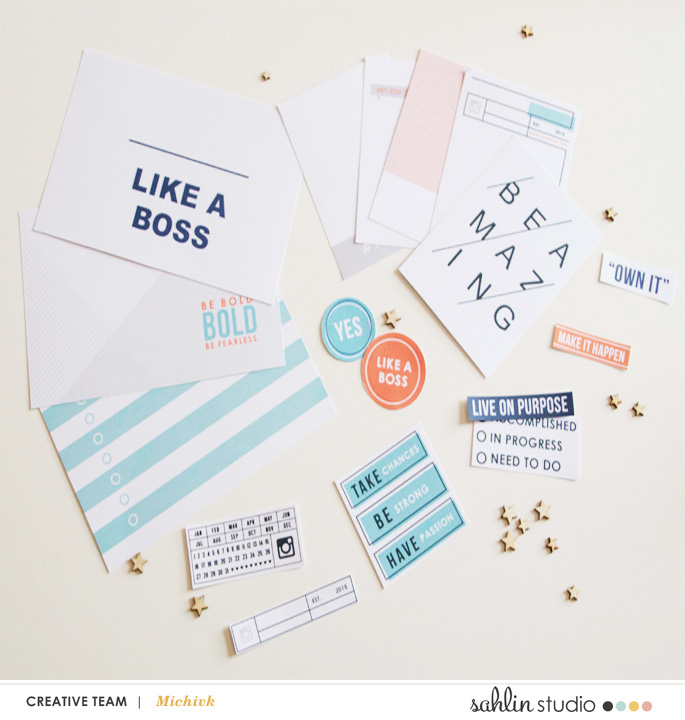 PHOTOS | It is easy to print photos at home, but it does take some time.   So while I usually print my pictures at home, this time I am looking to do a mass Project Life "catch up" soon, I ordered a stack of them online.   This way when I find time to work on a new layout I'm ready to go.   It can be a big time saver to have some printed pictures on hand to be ready to create.  Looking at this particular weeks photos, I was so happy that the photos of our BBQ, fit to the color scheme of the "Life a Boss" kit journal cards perfectly.

THE STORY | While this layout only shows of few pictures of this particular Sunday BBQ.  The "Like a Boss" collection helped me to delve deeper into more of the story. Who is the "boss" of our family? What goals do we have? And how brave did my little daughter become during the last months? Journaling about these things help to tell so much more about us, and the things we care about, right now!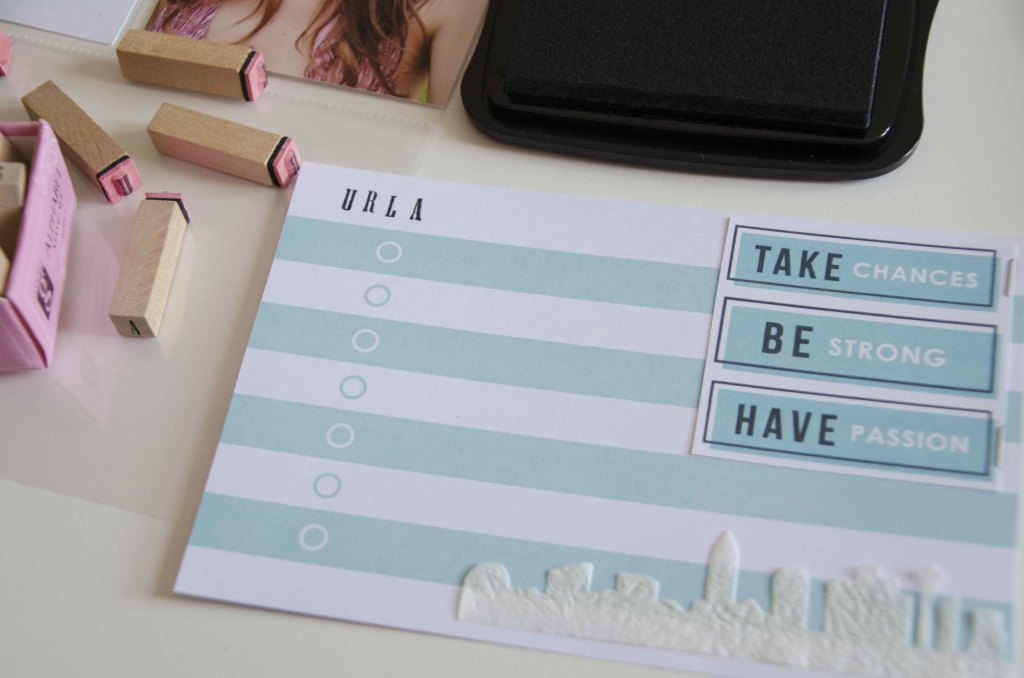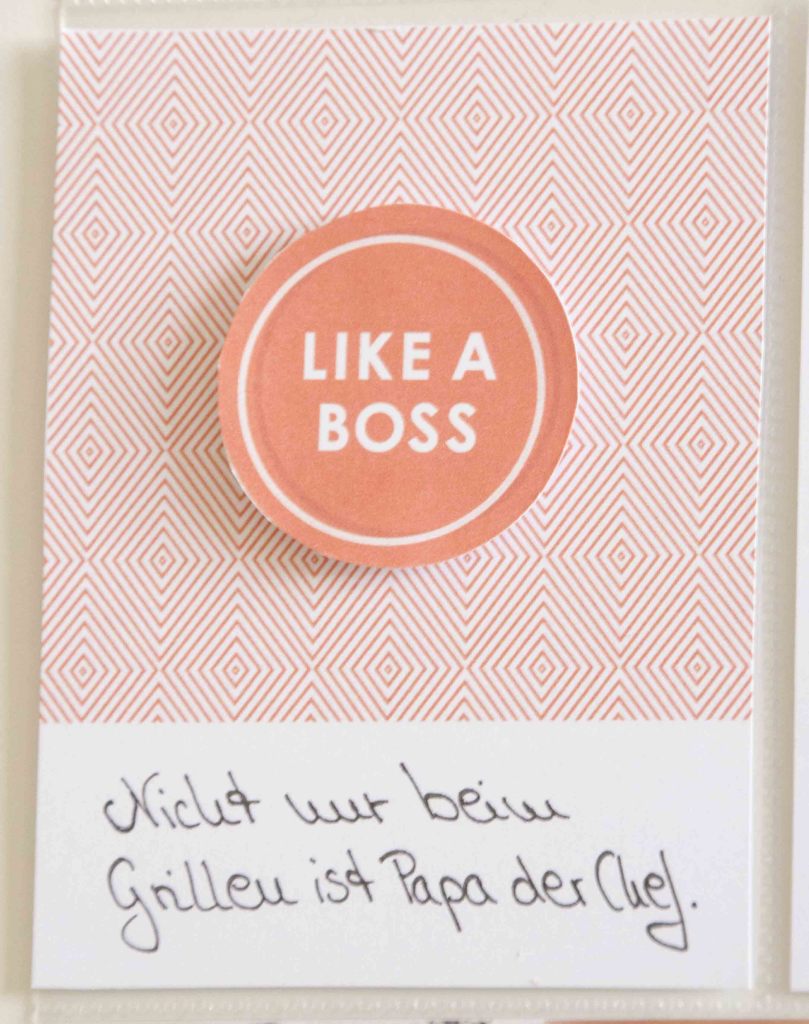 THE DETAILS| We are planning to fly from Germany to the United States next year, and it not only takes a lot of planning… but inner strength to stick to this plan. So I used the blue and white checklist card with the "Take Chances, Be Strong, Have Passion" word snips to document our vacation planning. It just seemed to be perfect for our journey.

Here is the complete layout for you.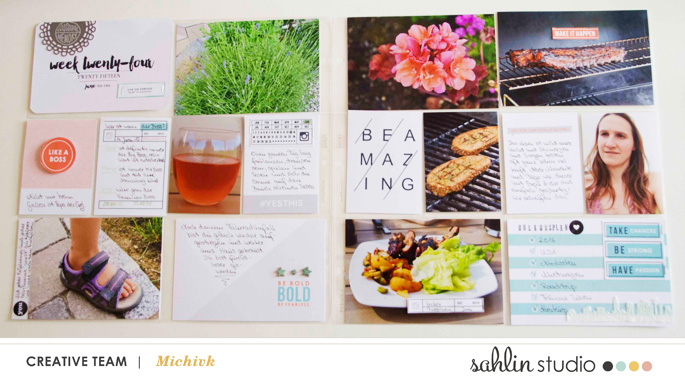 (more details)