Sometimes we forget to document one of the most important stories of all – capturing the story of US! Now you can celebrate the love of a lifetime with the softness of my Me and You collection. With it's delightful combo of feminine florals, gold foil, creamy lace, and bold geometrics, this on trend paper pack will have you pouring your heart out in no time!   Plus, with the sweet sherbet color palette, it perfect for capturing so much more than Valentine's Day date nights. Use it to record the first time you and your partner exchanged I love you's, a magical proposal, a much-needed romantic getaway, or your family's love story! This gorgeous paper pack is just the thing for scrapping all your heartfelt memories! Perfect for layering on digi-pages, printed out for hybrid projects, or tucked inside your favorite pocket style album!

Featured Kit Savings: For this month, you can save 50% on Me and You including: the kit, papers, elements, and journal cards!
Me and You (Kit)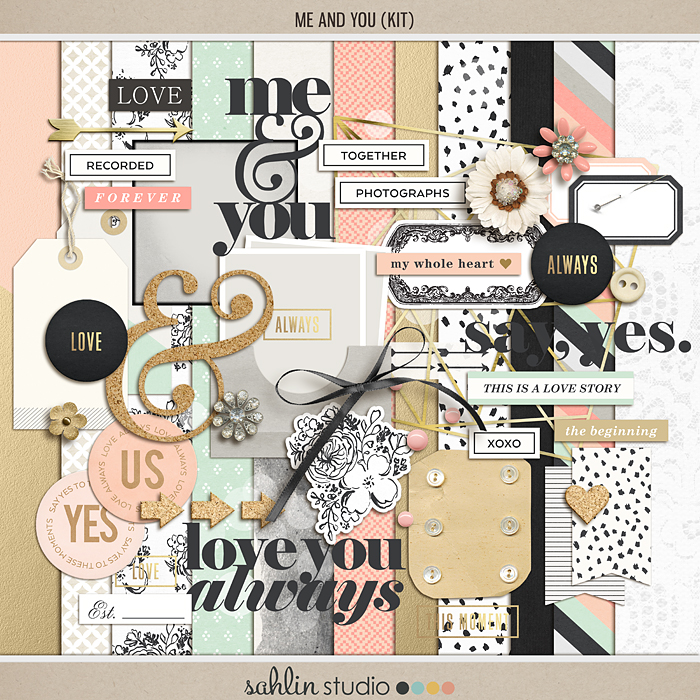 Regular Price: $7.50
Sale Price: $3.75
Me and You (Journal Cards)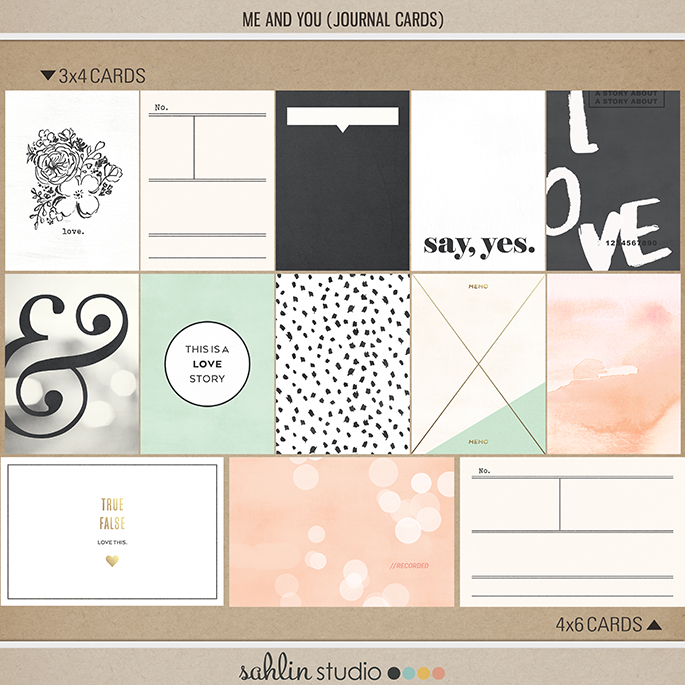 Regular Price: $4.50
Sale Price: $2.25
Me and You (Elements)
Regular Price: $4.09
Sale Price: $2.05
Me and You (Papers)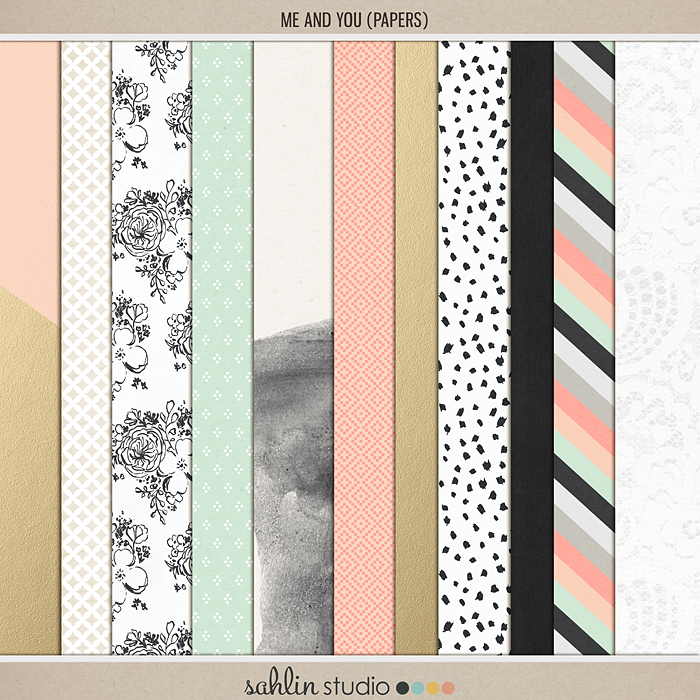 Regular Price: $3.99
Sale Price: $2.00
How about some creative inspiration using Me and You!